1.Introduction of Boy and Bird Fountain
The bronze boy and bird fountain focuses on childhood and nature, presenting a sense of vitality and innocence through the
portrayal of naked boys and cute birds. It not only adds a touch of artistic color to public spaces, but also attracts people's attention
and interest. In addition, when water gushes out of the sculpture, it creates a flowing water landscape, giving people a comfortable
and pleasant feeling, becoming a unique decoration in public places.
Making bronze Boy Fountain sculptures has production advantages. Bronze is an ideal material with durability and corrosion resistance,
suitable for long-term display in outdoor environments. At the same time, bronze has good plasticity, allowing artists to achieve more
precise carving and detailed expression during the production process. The selection of this material not only ensures the quality and
durability of the sculpture, but also enables artists to fully showcase their creative talents.
The advantage of the production process of bronze children's fountain sculpture lies in the realization of its fountain function. Integrating
a fountain system into sculpture can enhance the artistic and fun appeal of the sculpture through water flow and fountain effects. Artists
can carefully design the form of fountains and the direction of water flow, making the entire sculpture more vivid and interesting. The sound
and visual effects of the fountain's water flow can bring people a sense of relaxation and pleasure, adding vitality and a pleasant atmosphere
to public places.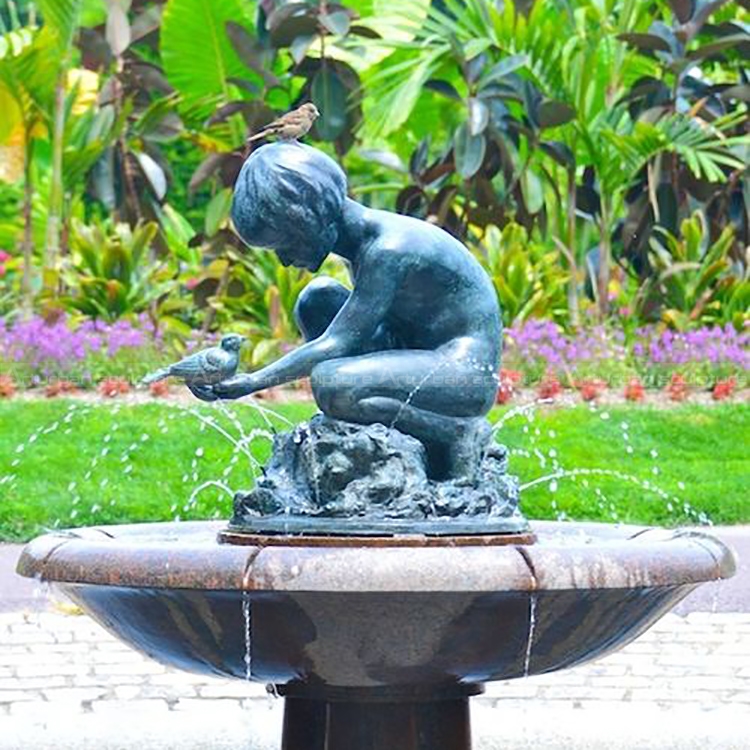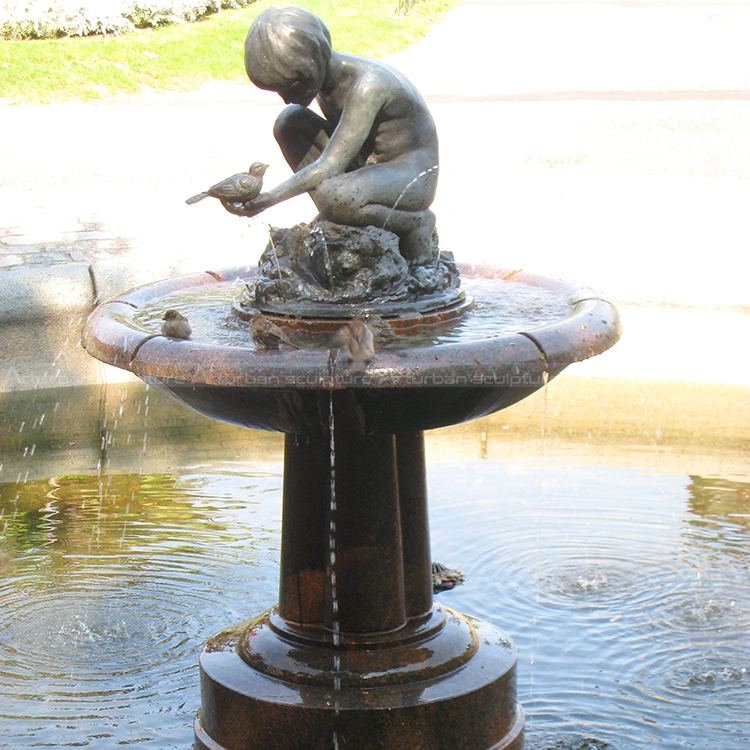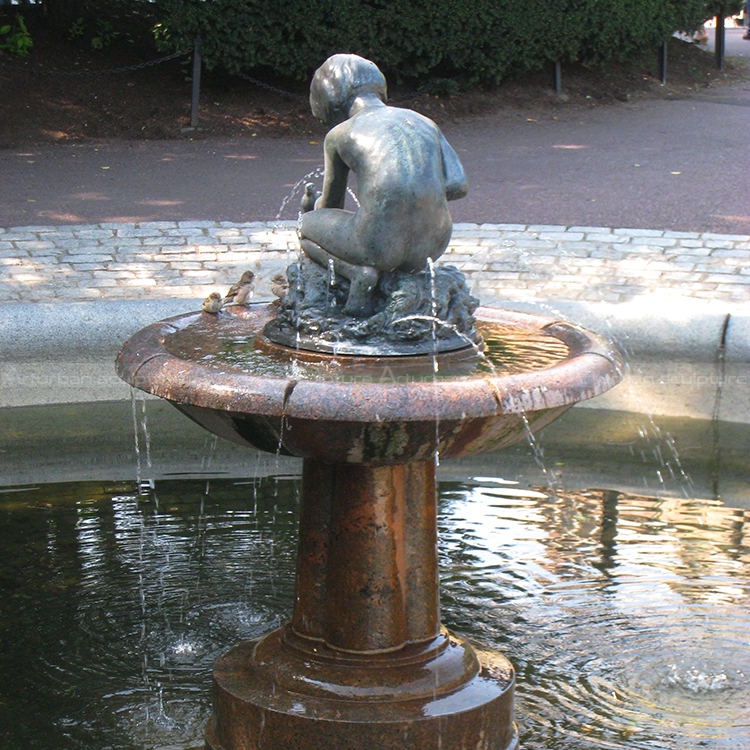 2.Production process of Boy and Bird Fountain
My artist will make 1:1 clay mold, when finished clay mold,  we will take photos for your reference. The clay mold can modify any
details till your satisfaction with it. Then we go ahead to make statue, when finished statue, also we will take photos for your
reference. After getting your confirmation, we will arrange packing and shipment. Arturban sculpture can make large mermaid
statue in bronze, marble, fiberglass, stainless steel. Our team will make a production plan, according to your design, budget,
delivery time, or any other service. Our final aim is to supply high quality and cost-saving sculpture efficiently.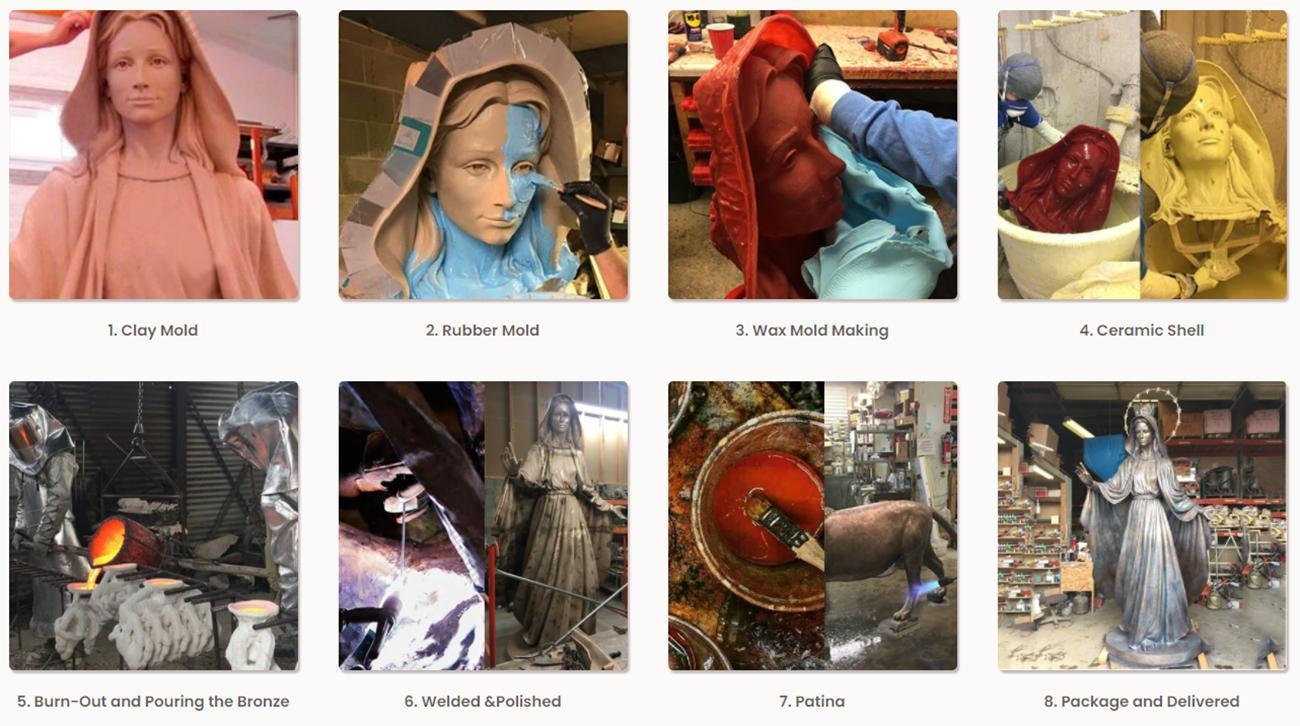 Send us your requirements now, we will reply to your email within 24 hours