1.Introduction of rain curtain fountain
Rain curtain fountain is stainless steel fountain sculpture with unique creative design. The square statue makes a row of water spray holes arranged neatly on the top, and the water flow is evenly sprinkled on the ground to form a beautiful water curtain. The square stainless steel sculpture has a smooth and delicate shape, and the silver white surface has fashionable and modern elements. In the distance, it looks like a silver door, and the water curtain is full of mystery like a magical door curtain. This fountain sculpture, whether placed in gardens, courtyards, squares, hotels and other outdoor places, is novel, fashionable and full of modern flavor.
Rain curtain water fountain is made of high-quality stainless steel. Because the environment where the fountain sculpture is placed is humid, we should ensure that the material will not rust and it can be appreciated as outdoor decoration for a long time. We have rich experience and exquisite skills in stainless steel sculpture, which can not only show the details of sculpture, but also ensure the beauty of sculpture. Our factory have fountain sculptures of different shapes and materials. We can also customize them for you according to your needs or your picture. You can contact us and we will provide you with free scheme.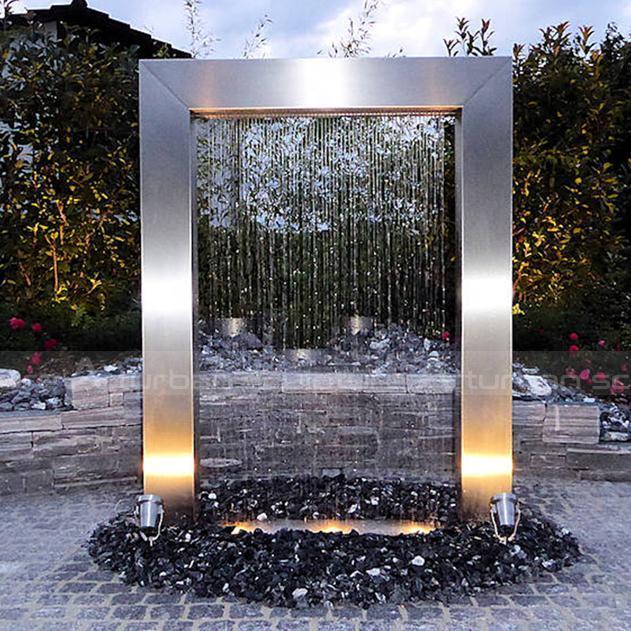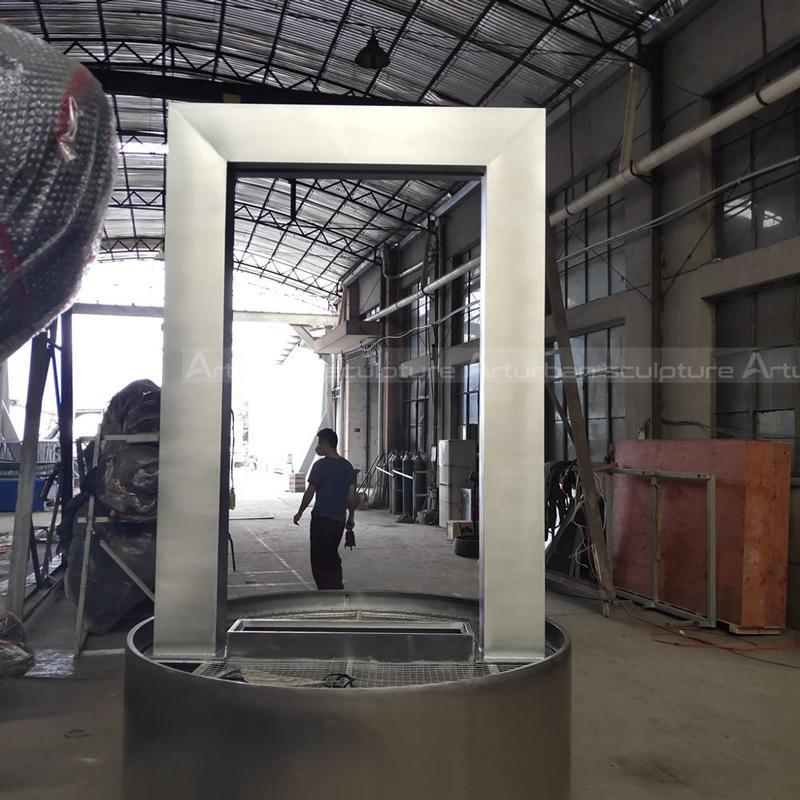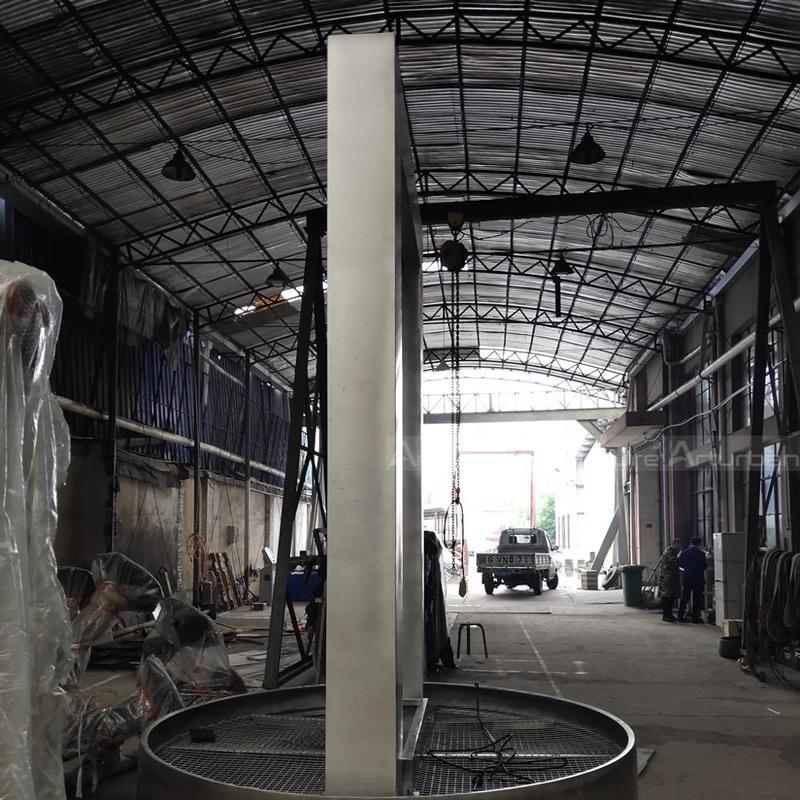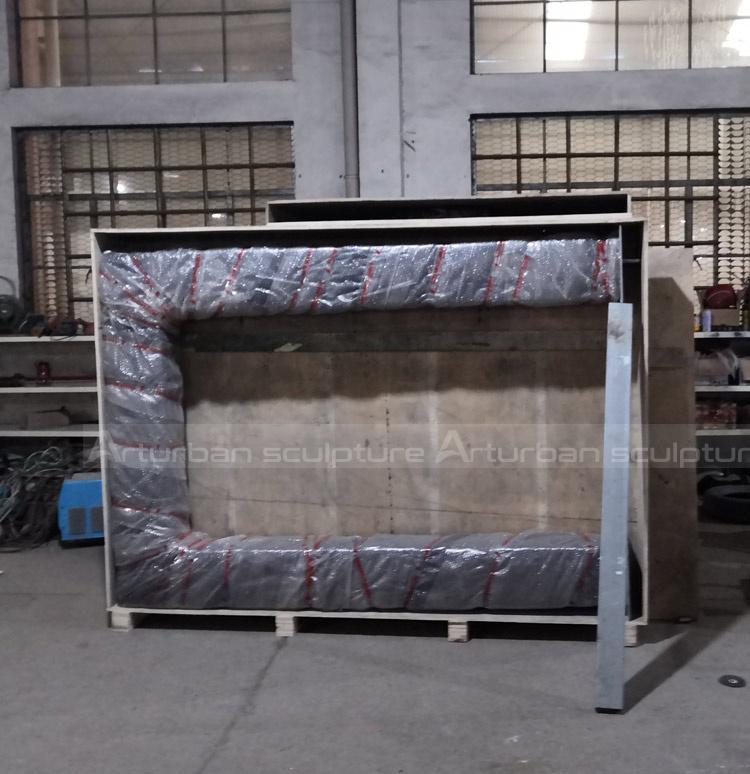 2. Production Process of rain curtain fountain
Customers can send us their own designs or advise their detailed requirements.
Our technical team will have a meeting mainly focus on all details.
The engineering team start to do the design after a full discussion and calculation.
During this period, We will send pictures from different views to check with you.
After the final confirmation, we'll fabricate a small mold, then put into production.
Send us your requirements now, we will reply to your email within 24 hours