1.Introduction of boy and girl under umbrella fountain
This boy and girl under umbrella fountain. The girl stood with a hat on and an umbrella in her hand, with a little
boy standing beside her holding her. This fountain sculpture is very vivid, making people feel like appreciating
the scene of a small family. The umbrella in the sculpture can let the water flow down, increasing the artistic effect
of the fountain. When water flows down from the umbrella, it forms a beautiful water curtain, more vividly displaying
the joyful scene of children in the sculpture. This design not only adds visual beauty, but also allows you to feel the
cool mist in summer.
Bronze children's fountain sculptures can be widely used in public places such as parks, squares, shopping malls,
and become landmark buildings in these places. It can not only play a decorative role, but also bring people's laughter
and joy, becoming an important cultural landscape.
ArtUrban is a professional outdoor sculpture production company with a skilled team and advanced equipment,
which can be customized according to customer needs. The bronze children's fountain sculpture is made of bronze
material, which is corrosion resistant, oxidation resistant, and easy to process. ArtUrban can also provide a full range
of services, including design, production, and after-sales services.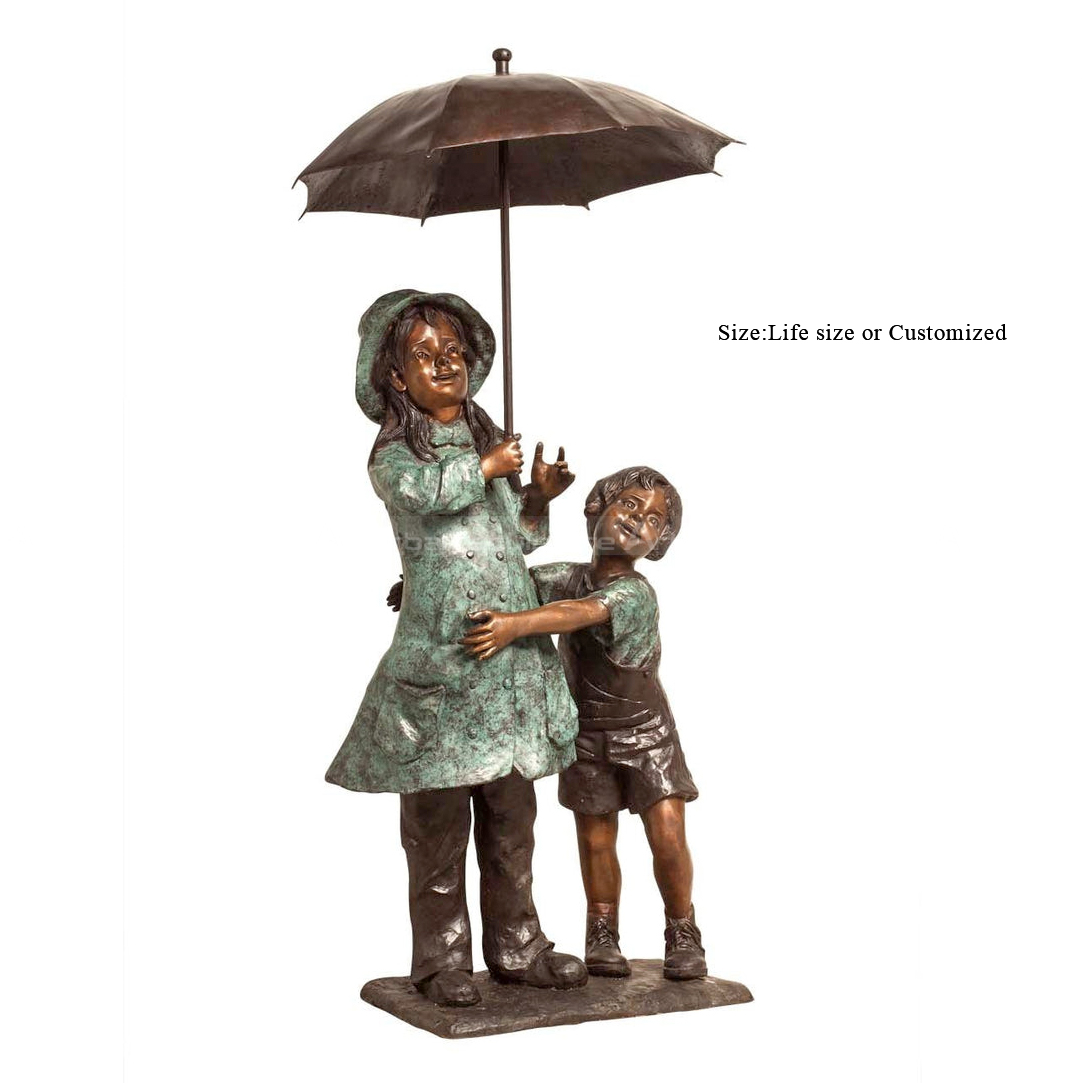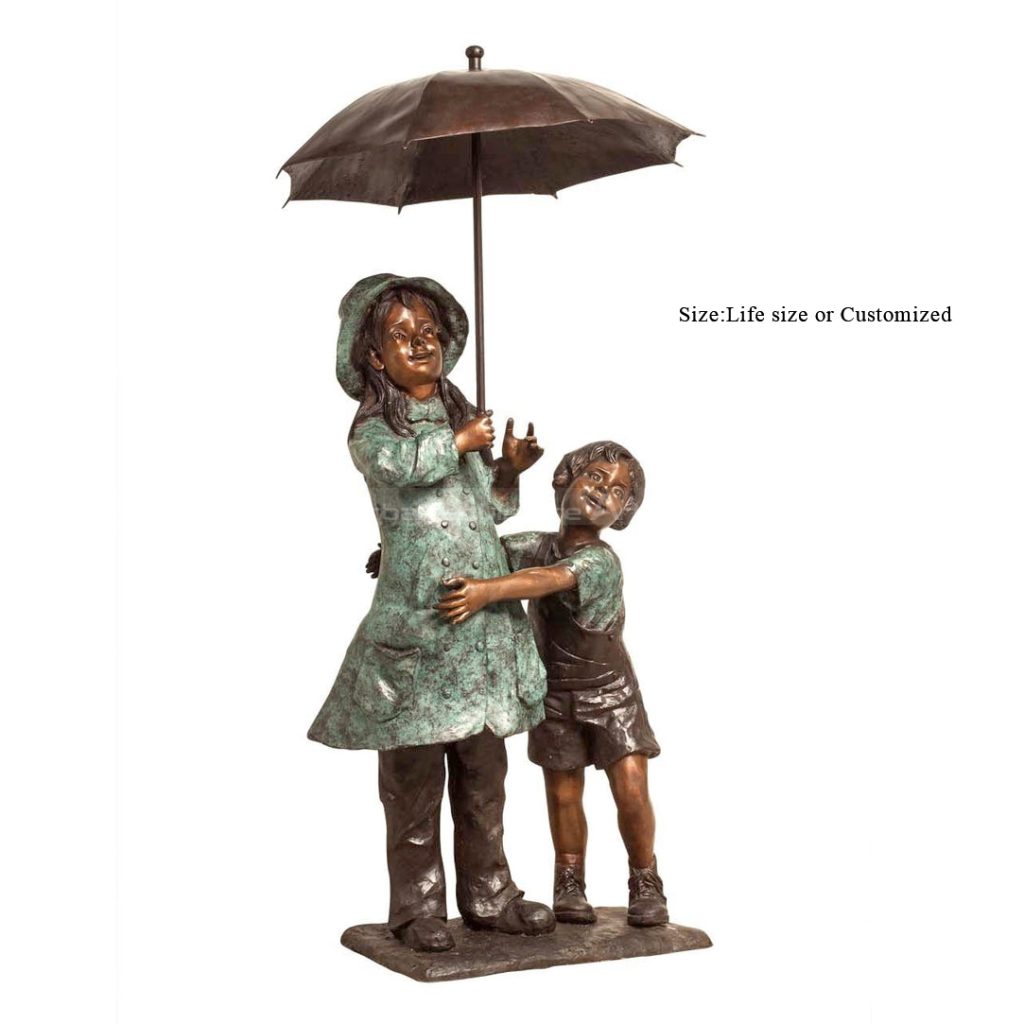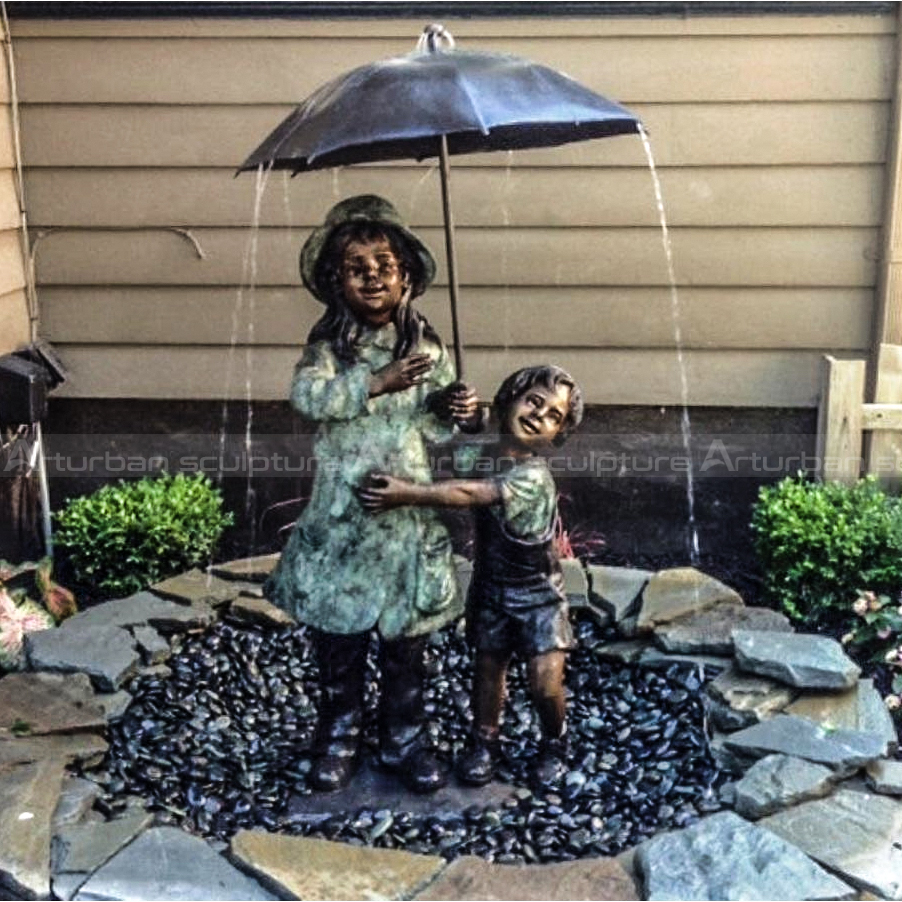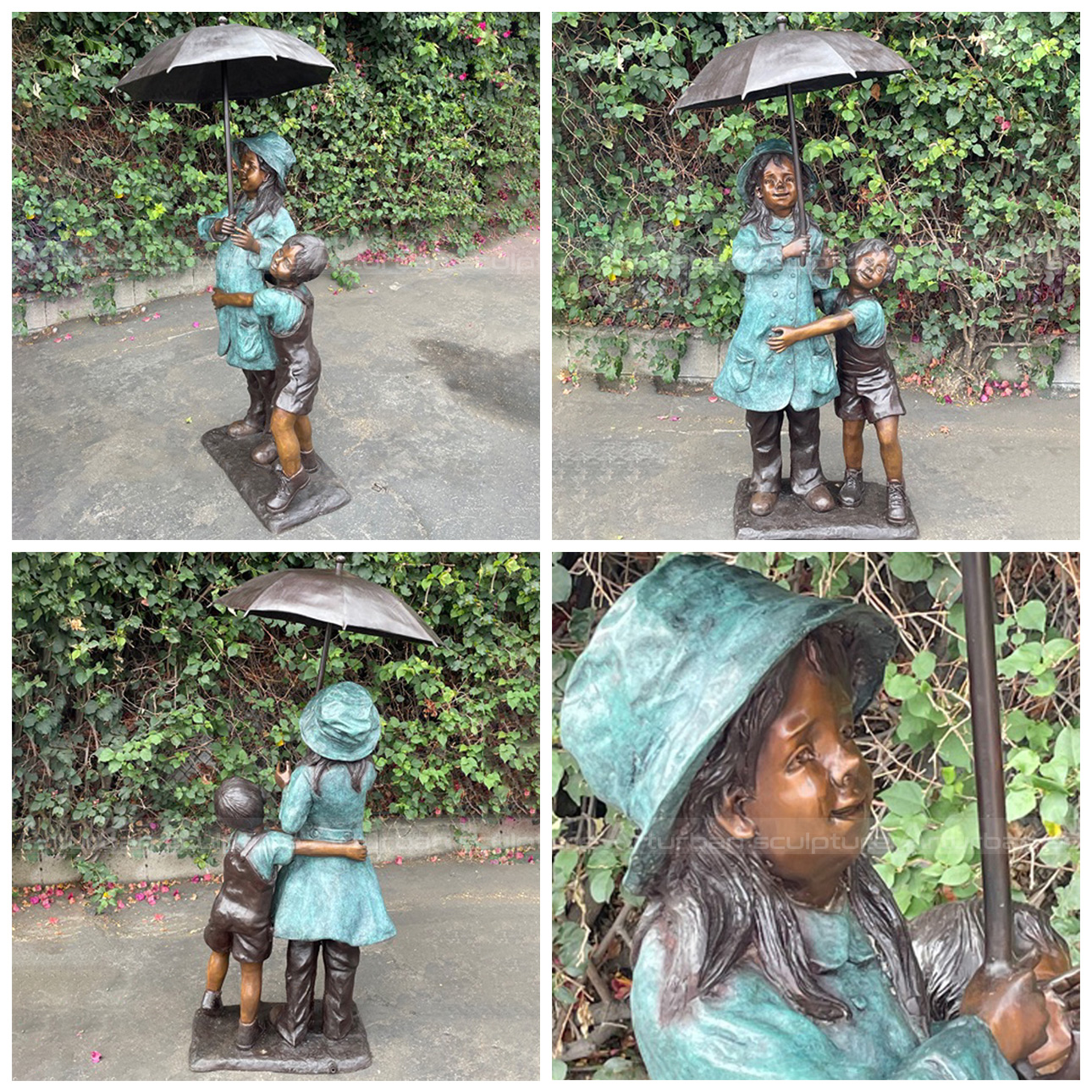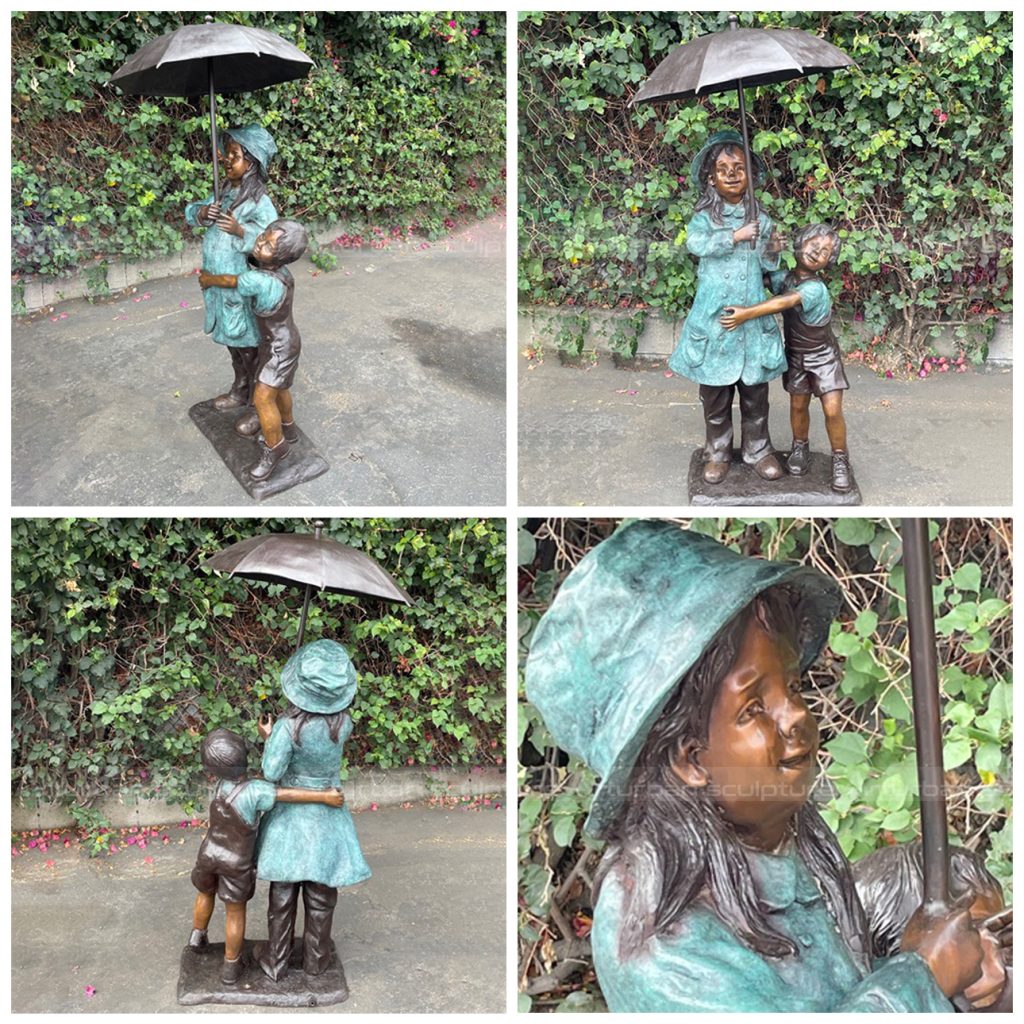 2.Production process of boy and girl under umbrella fountain
My artist will make 1:1 clay mold, when finished clay mold,  we will take photos for your reference. The clay mold can modify any
details till your satification with it. Then we go ahead to make statue, when finished statue, also we will take photos for your reference.
After getting your comfirmation, we will arrange packing and shipment. Arturban sculpture can make large mermaid statue in bronze,
marble, fiberglass, stainless steel. Our team will make a production plan, according to your design, budget, delivery time, or any other
service. Our final aim is to supply high quality and cost-saving sculpture efficiently.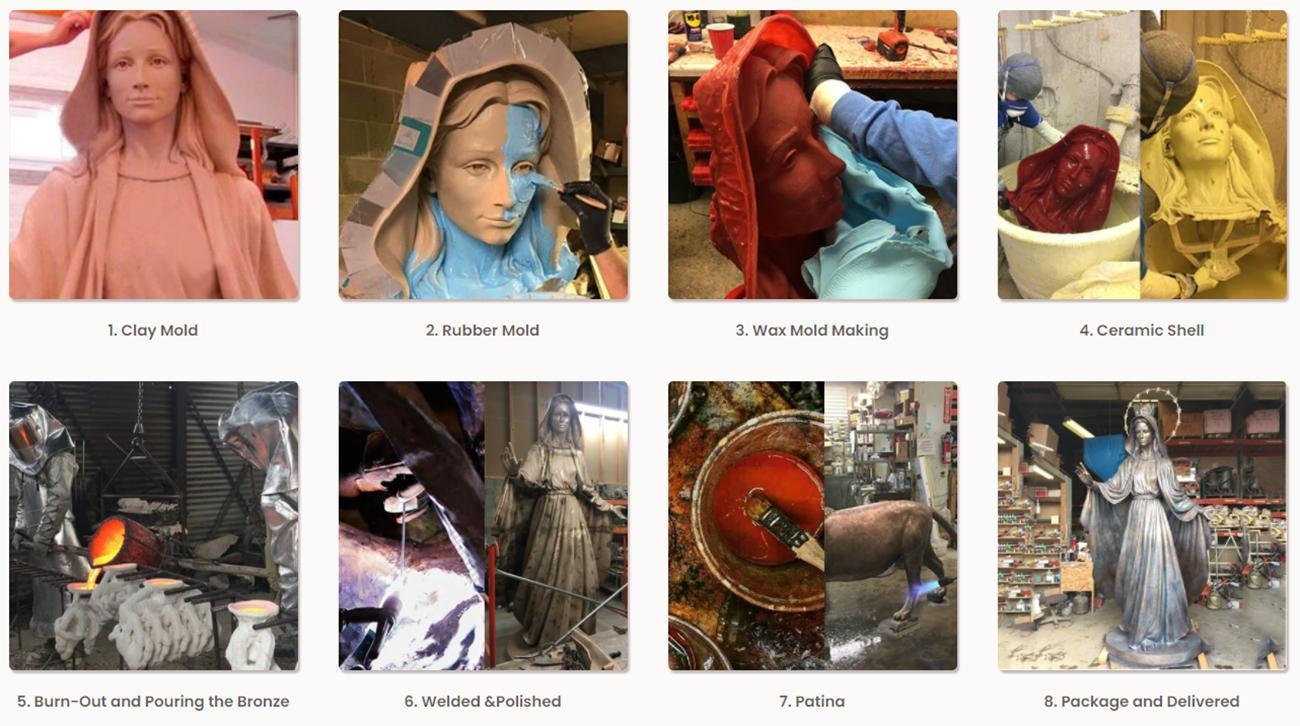 Send us your requirements now, we will reply to your email within 24 hours