1.Introduction of children fountain
This Children Fountain is not only one of the largest fountains in Kansas City, but also one of the few
fountains north of the Missouri River. The six children are busy doing activities, such as jumping, dancing
and playing ball. When I visited the fountain, I immediately remembered the scene in The Sound of Music
where Von Trapp's children and Maria asked them to take off their uniforms and put on some toy clothes
made of old curtains. This children sculpture shows the six children their hobbies, so that we can feel the
vitality and active atmosphere of youth.
This children fountain vividly portrays the appearance, movement, clothing features and other details of
each character, so that we can clearly feel the emotions of the characters. The columns at their feet are
arranged in high and low order, which not only makes our perspective wider, we can see everyone's image,
but also adds flexibility to the sculpture. Combined with the fountain in the pool under their feet, the clear
water is full of vitality, just like their vigorous form, making the scene of this sculpture more vivid. If you
like this large fountain sculpture, you can contact us at any time, and we can put this beautiful picture in
your life.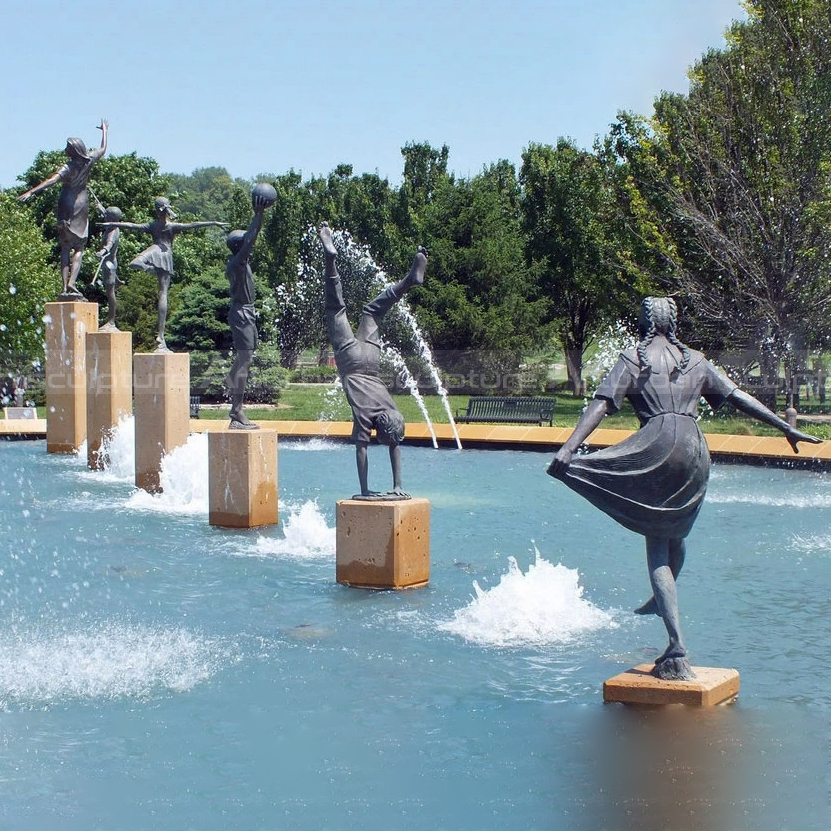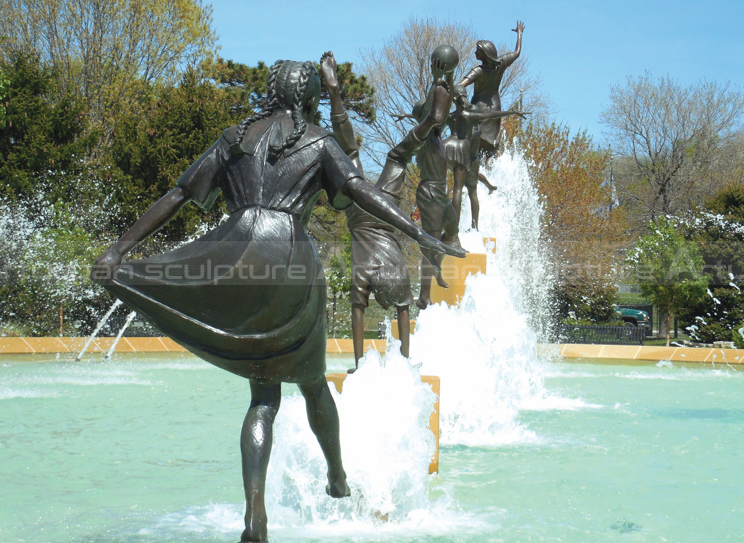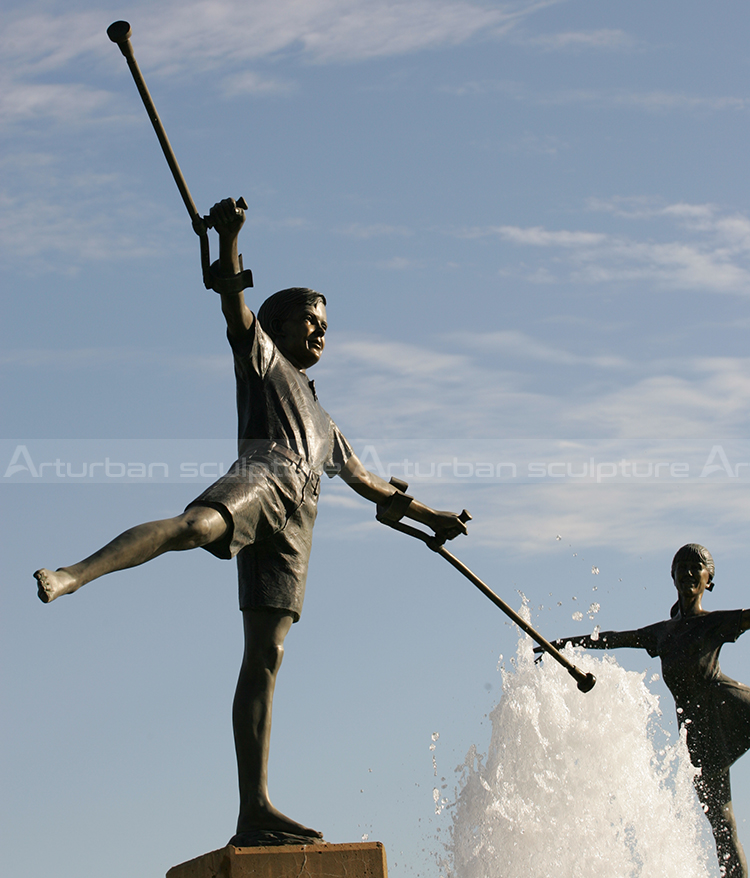 2. Production Process
My artist will make 1:1 clay mold, when finished clay mold,  we will take photos for your reference.
The clay mold can modify any details till you're satisfying with it. Then we go ahead to make statue.
When finished statue, also we will take photos for your reference. After you are satisfying with all, I
will arrange packing and shipment. Arturban sculpture can make large fountain in bronze, marble,
fiberglass, stainless steel. Our team will make a production plan, according to your design, budget,
delivery time, or any other service. Our final aim is to supply high quality and cost-saving sculpture
efficiently.
Send us your requirements now, we will reply to your email within 24 hours