1.Introduction of father and son fountain
The bronze father and son fountain presents a lively scene. It is created by Louise Bourgeois in 2005. The father and son in
this sculpture stand on the base, their hands extended. Their posture expresses a warmth and interaction. The bronze material
brings texture and stability to the work, while the presence of the base increases the height and stability of the sculpture. The
overall appearance presents a harmonious sense of balance. When the fountain rises and covers the "father", the viewer can
only see the image of the "son"; The reverse is also true. However, if you seize a specific moment, you will be able to see both
emerge from the fountain at the same time, which adds more fun to the work.
Sculptures can be placed in various places for decoration. It can be placed in outdoor spaces such as parks, gardens, or squares
as part of the landscape, adding an artistic atmosphere to the environment. At the same time, it is also suitable to be placed
indoors in art galleries, museums, or private collections as an artwork for viewing and display. Whether outdoors or indoors,
this sculpture can attract people's attention and bring a unique visual experience and artistic enjoyment to the environment.
In terms of production advantages, the design of this sculpture is clever and unique. Through the dynamic expression of the
fountain, it creates a visual transformation and contrast. The producer utilized innovative technology and craftsmanship to
integrate dynamic water flow with static sculpture, creating a vivid and interesting effect. In addition, using bronze as the
material not only endows the sculpture with sturdy and durable characteristics, but also demonstrates the artist's exquisite
skills and ability to control the material.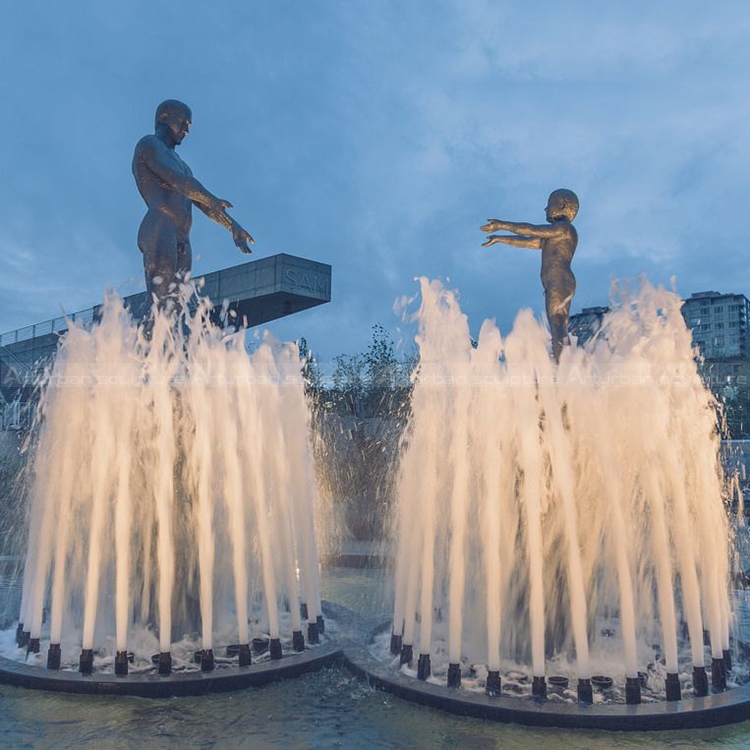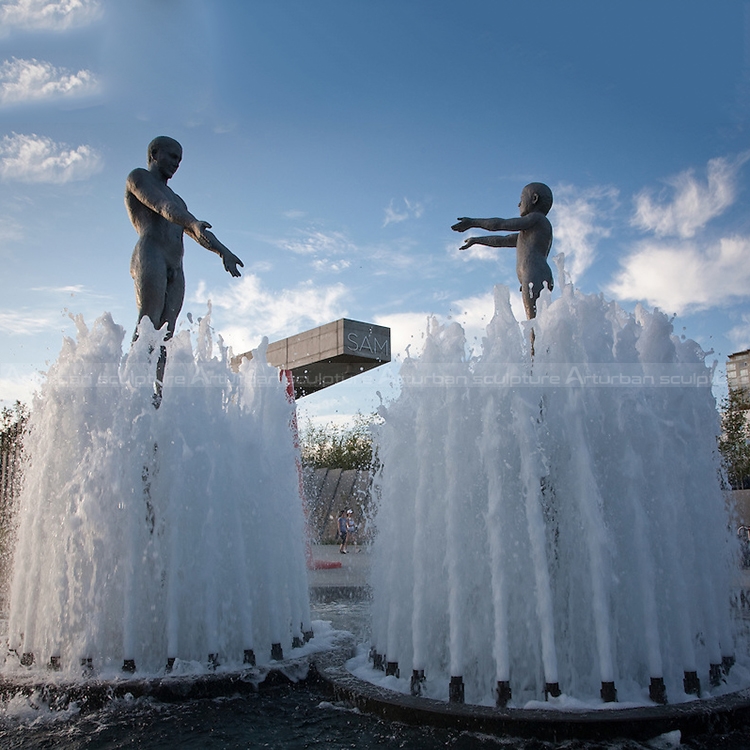 2.Production process of father and son fountain
My artist will make 1:1 clay mold, when finished clay mold,  we will take photos for your reference. The clay mold can modify any
details till your satisfaction with it. Then we go ahead to make statue, when finished statue, also we will take photos for your
reference. After getting your confirmation, we will arrange packing and shipment. Arturban sculpture can make large mermaid
statue in bronze, marble, fiberglass, stainless steel. Our team will make a production plan, according to your design, budget,
delivery time, or any other service. Our final aim is to supply high quality and cost-saving sculpture efficiently.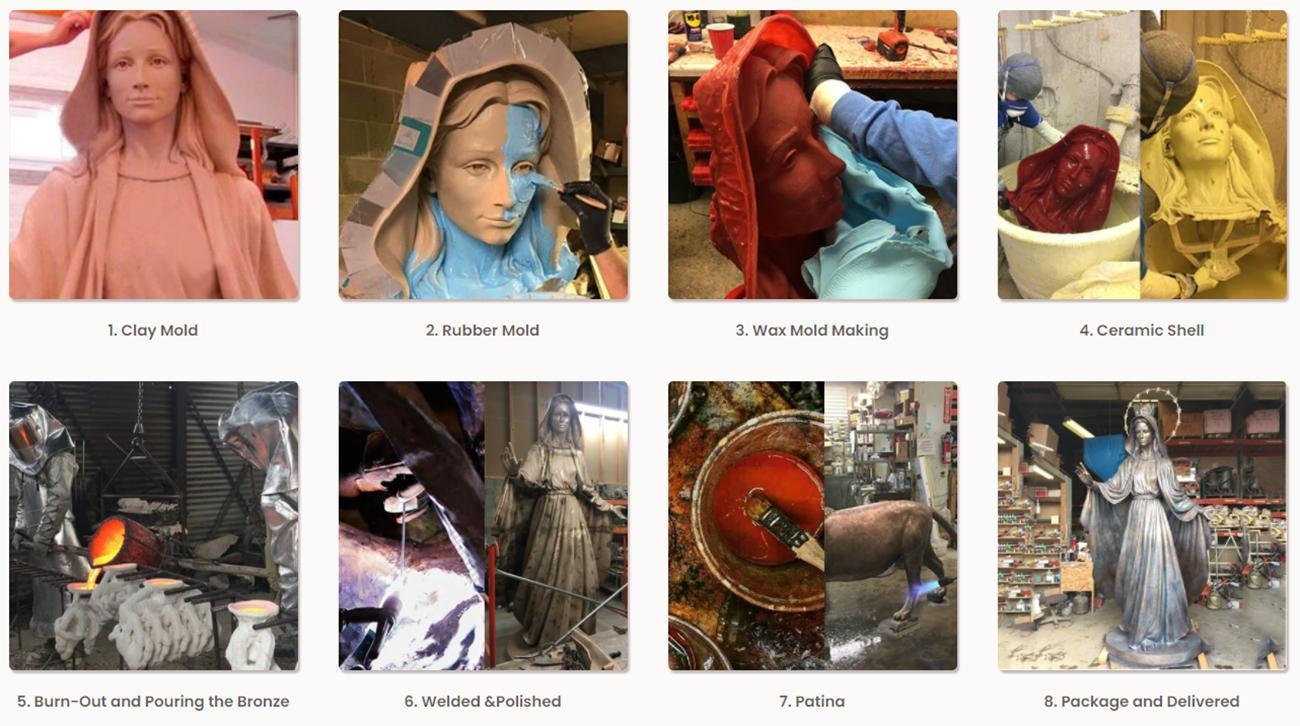 Send us your requirements now, we will reply to your email within 24 hours