1.Introduction of flower garden fountain
The is a flower garden fountain. This bronze fountain sculpture is themed around a tree full of flowers, creating a beautiful scene. The tree body was bent under pressure, as if bearing the weight of time, but still emitting a vibrant atmosphere of vitality. Every flower on the tree is meticulously carved, with petals unfolding and blooming brightly. From the mouths of these flowers, water jets erupt, forming a delicate fountain. The fountain water column is as ethereal as a dream, and the water droplets shimmer with enchanting light in the sunlight. The entire sculpture gives people a sense of vitality and vitality, blending the beauty of nature with the agility of water, creating an intoxicating scene. This bronze fountain sculpture not only showcases the beauty of nature, but also cleverly integrates water elements into it, bringing a dual enjoyment of visual and auditory senses.
This bronze fountain sculpture is an exquisite artwork suitable for decoration in open outdoor spaces such as public gardens, parks, or urban squares. It can become a highlight and focal point of these places, attracting people's attention and attention. The flowing water column and finely carved flowers of the bronze fountain give a light and dynamic feeling, complementing the natural environment and surrounding plants. It can provide people with a place to appreciate art and relax their body and mind, allowing them to enjoy a sense of tranquility and pleasure in the busy city life. The existence of this sculpture not only adds beauty to the environment, but also provides an opportunity for people to interact with nature and art, making the space more lively and lively.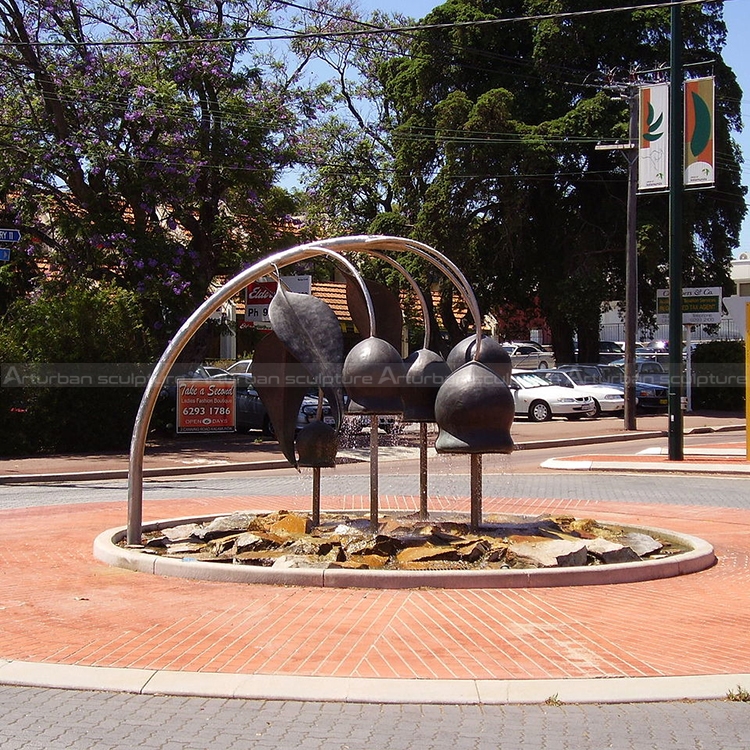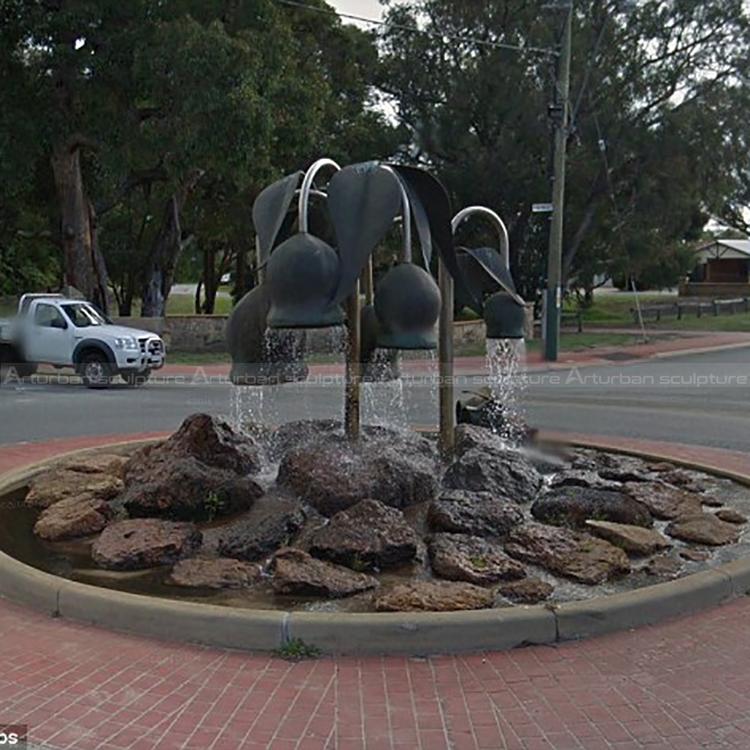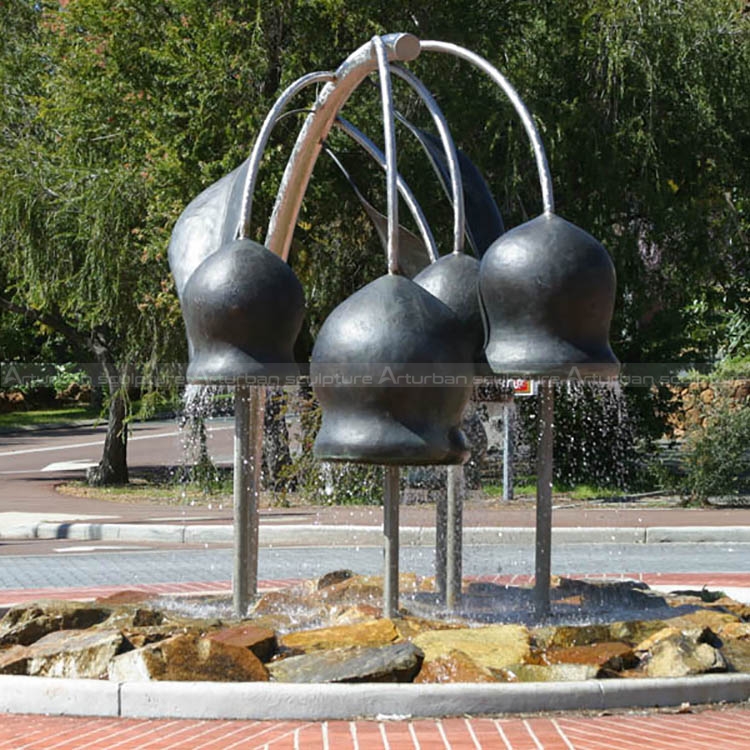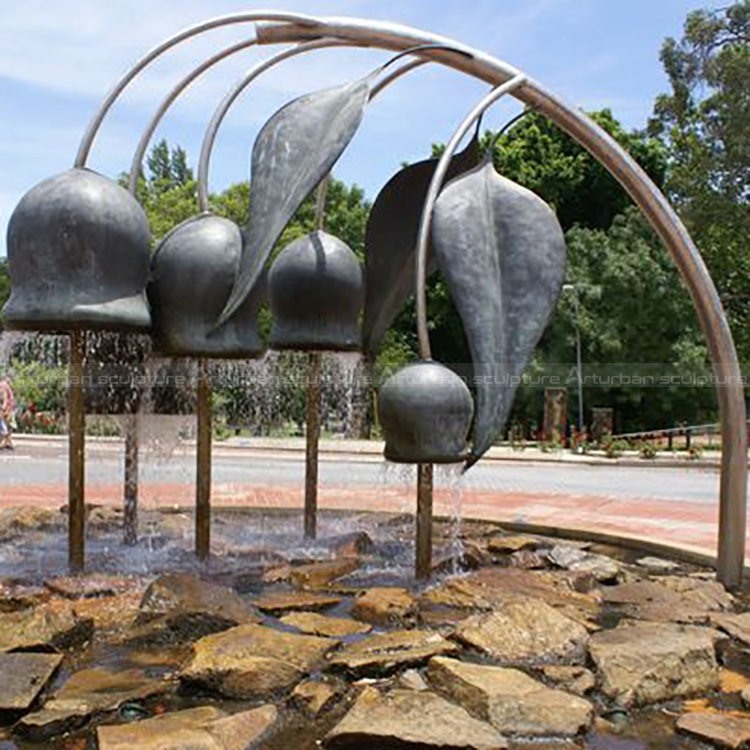 2.Production process of flower garden fountain
My artist will make 1:1 clay mold, when finished clay mold,  we will take photos for your reference. The clay mold can modify any
details till your satisfaction with it. Then we go ahead to make statue, when finished statue, also we will take photos for your
reference. After getting your confirmation, we will arrange packing and shipment. Arturban sculpture can make large mermaid
statue in bronze, marble, fiberglass, stainless steel. Our team will make a production plan, according to your design, budget,
delivery time, or any other service. Our final aim is to supply high quality and cost-saving sculpture efficiently.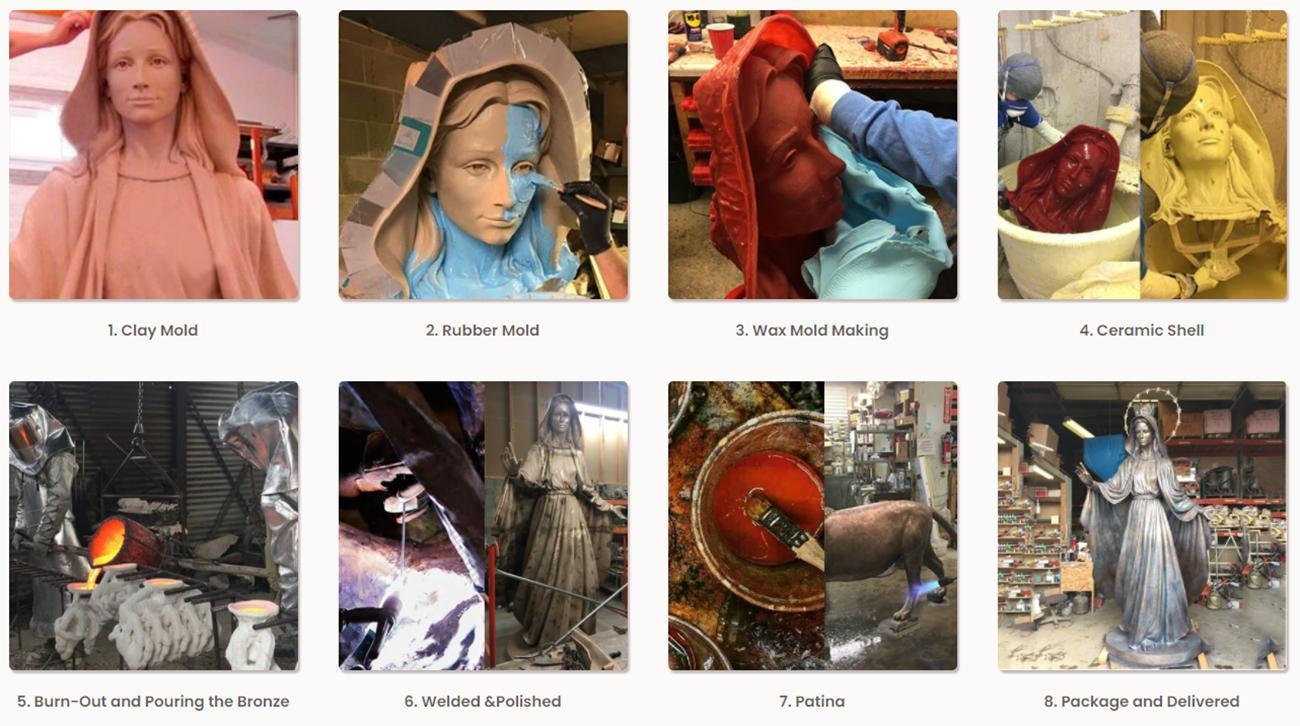 Send us your requirements now, we will reply to your email within 24 hours