1.Introduction of girl with bull frog sculpture
This is a girl with bull frog sculpture. A young girl is wearing a swimsuit sitting next to a bullfrog that can spray
water from her mouth. It looks very cute and playful. The details of this sculpture are very finely crafted. The girl's
swimsuit and tied ball heads handled very carefully. Girls' feet are naturally placed on wooden stakes, giving a
sense of realism and closeness. The little frog is also very lifelike, with its texture and shape carved to perfection.
The handling of these details makes this artwork more vivid and exquisite.
Bronze Girl Fountain has a very high decorative value. This sculpture is beautiful and full of childlike charm,
making people feel the beauty of nature and life. It has very high aesthetic value. It can be used to decorate public
places, or it can be placed in parks or courtyards to enhance the artistic feel of the environment.
The advantage of making bronze children's sculptures lies in the characteristics of the material bronze. Bronze
is a very strong and durable material that can produce very long lasting works of art. The processing of bronze
materials is very difficult, and requires multiple fine polishing and processing to make the final artwork more
ornamental and collectible. The characteristics of bronze also include its corrosion resistance, so it can be safely
placed outdoors.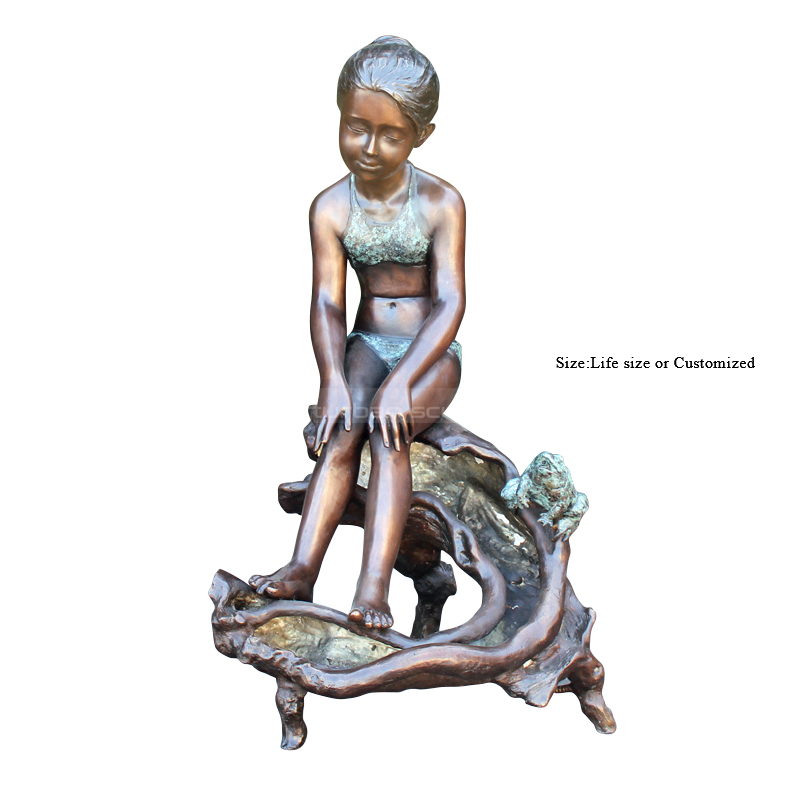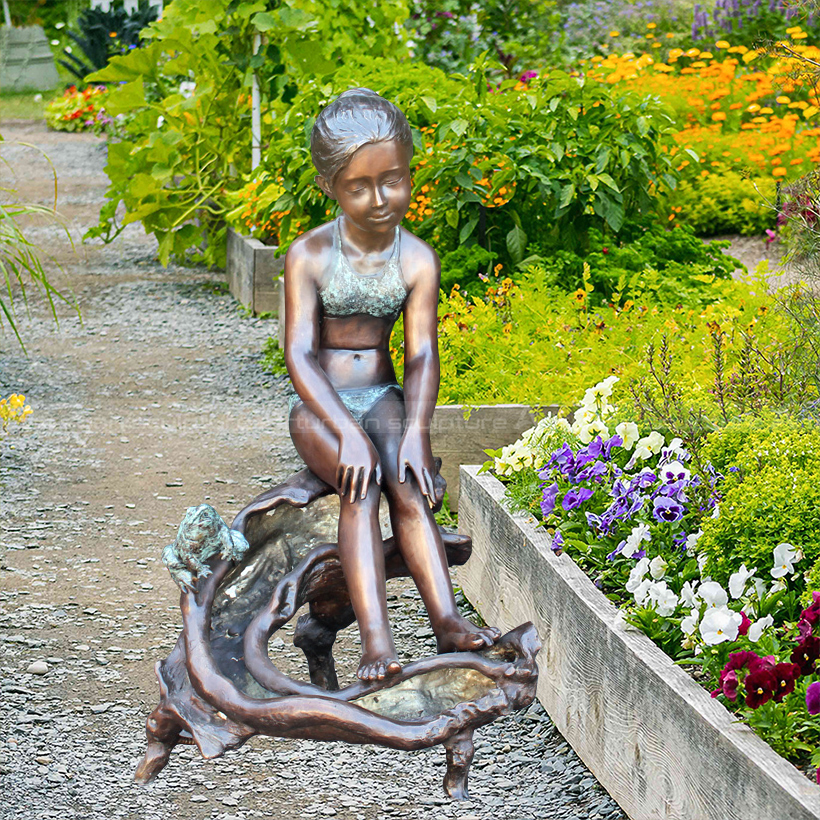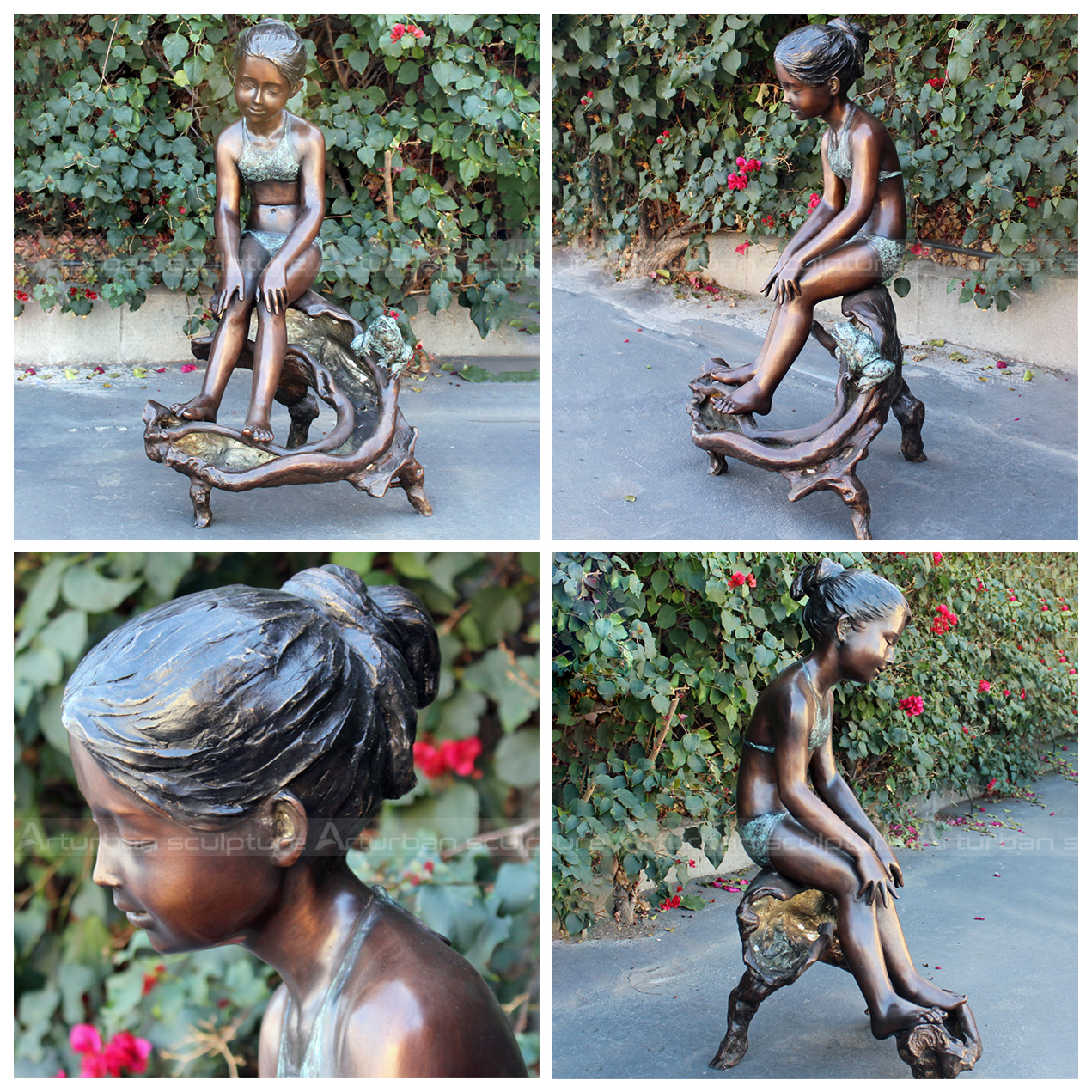 2.Production process of girl with bull frog sculpture
My artist will make 1:1 clay mold, when finished clay mold,  we will take photos for your reference. The clay mold can modify any
details till your satification with it. Then we go ahead to make statue, when finished statue, also we will take photos for your reference.
After getting your comfirmation, we will arrange packing and shipment. Arturban sculpture can make large mermaid statue in bronze,
marble, fiberglass, stainless steel. Our team will make a production plan, according to your design, budget, delivery time, or any other
service. Our final aim is to supply high quality and cost-saving sculpture efficiently.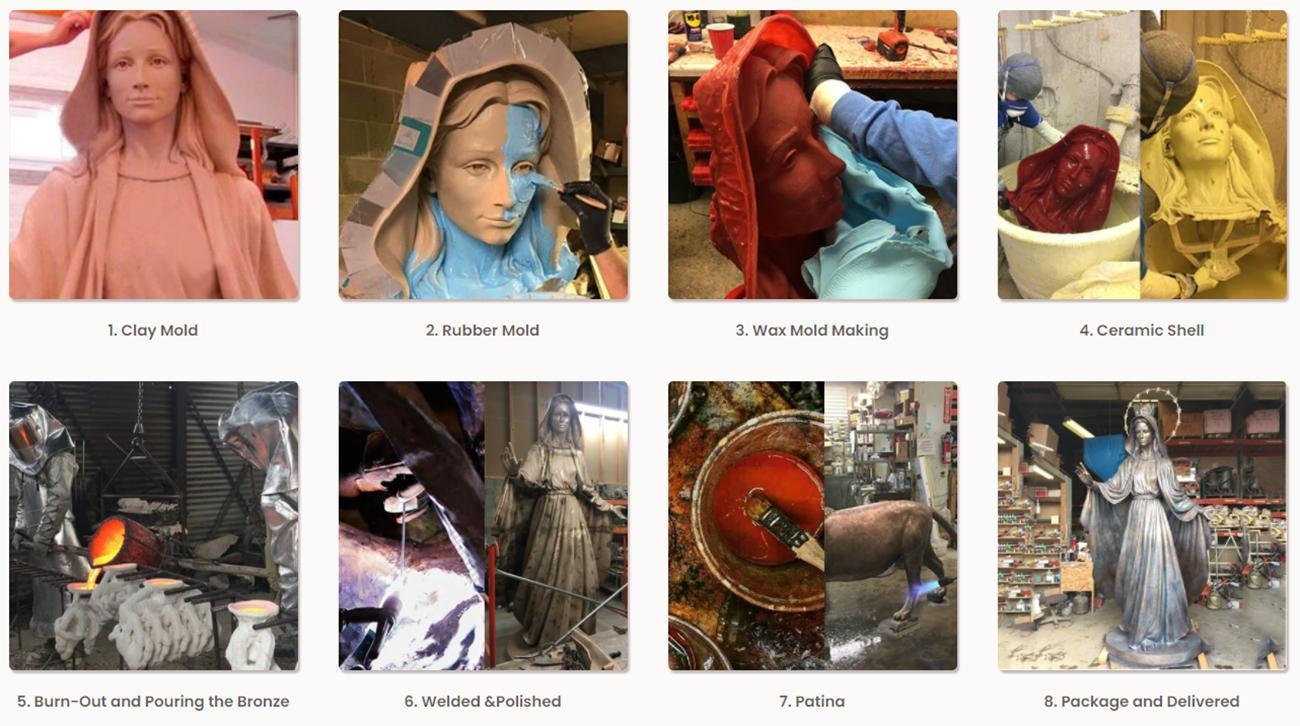 Send us your requirements now, we will reply to your email within 24 hours