1.Introduction of lady garden fountains
This is a bronze lady garden fountains. The craftsmanship details of this sculpture are impressive. In the sculpture,
the girl's body curves and hair textures are carefully carved, especially the conch in the girl's hand. The water spouts
from the conch in the girl's hand, and the details are handled very well. This design makes the fountain look more
realistic and natural, and also allows people to more truly feel the beauty of the bronze figure girl fountain.
The decorative role of Lady Pouring Water Fountain is also very important. It is not only a work of art, but also can be
used as a fountain. It can be placed on various occasions, such as parks, gardens, or courtyards. Wherever it is placed,
it can add more beauty to the place. In addition, the water flow and sound of the fountain can also make people feel
relaxed and comfortable, which is very helpful for relieving daily stress and fatigue.
The advantage of sculpture production lies in the unique technology and experience of Arturban. Arturban is a
professional sculpture production company. We use the most advanced technology and materials in the production
process, ensuring the quality and longevity of sculptures. At the same time, our designer team has rich experience
and creativity, and can design unique sculpture works according to customer requirements.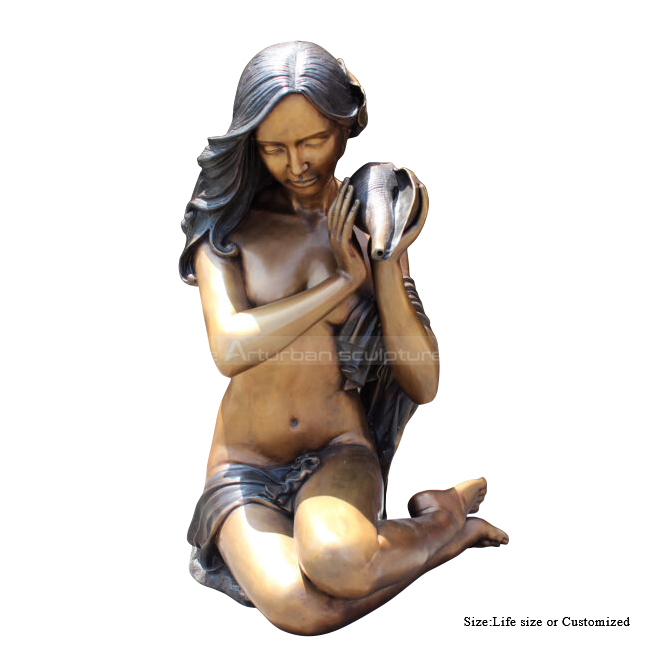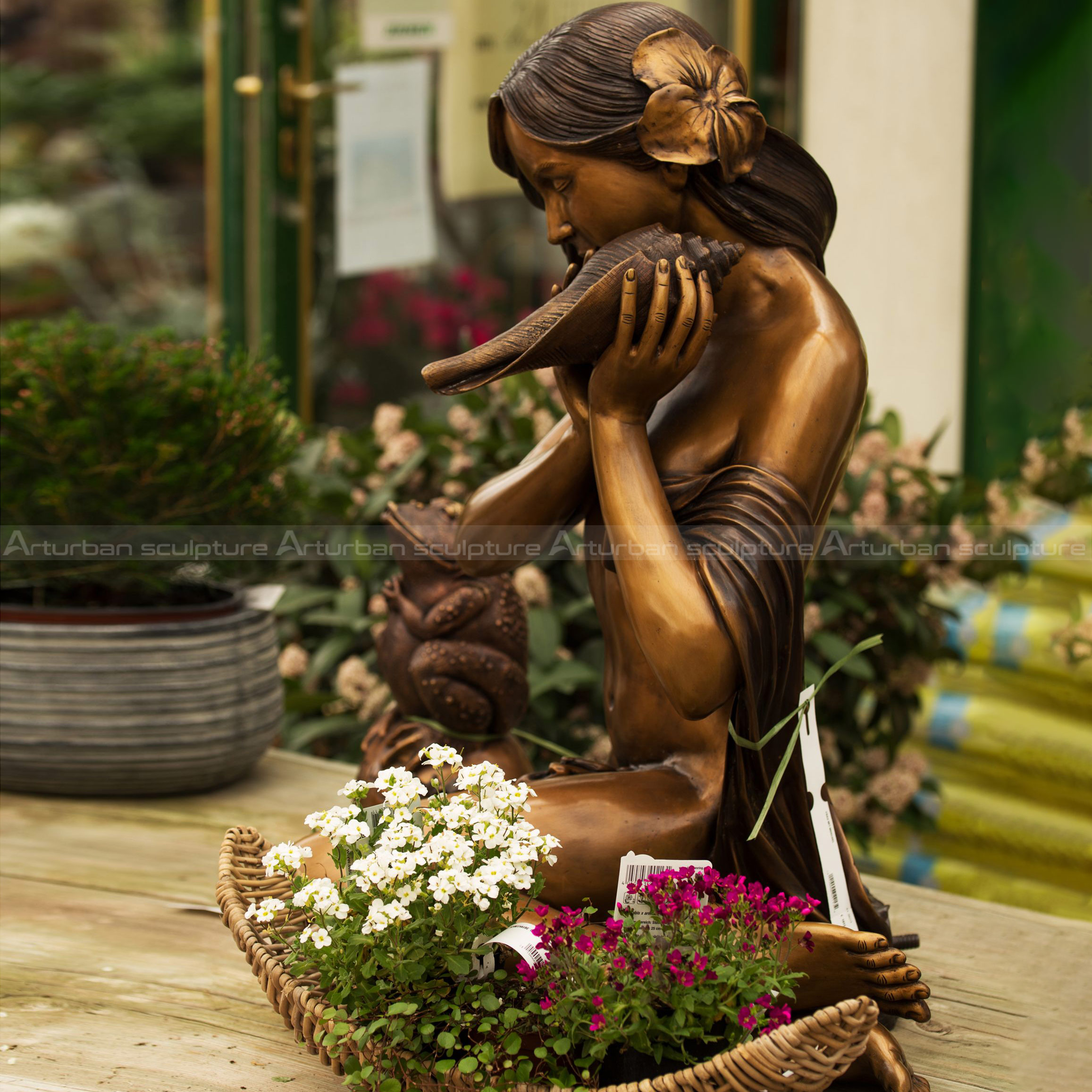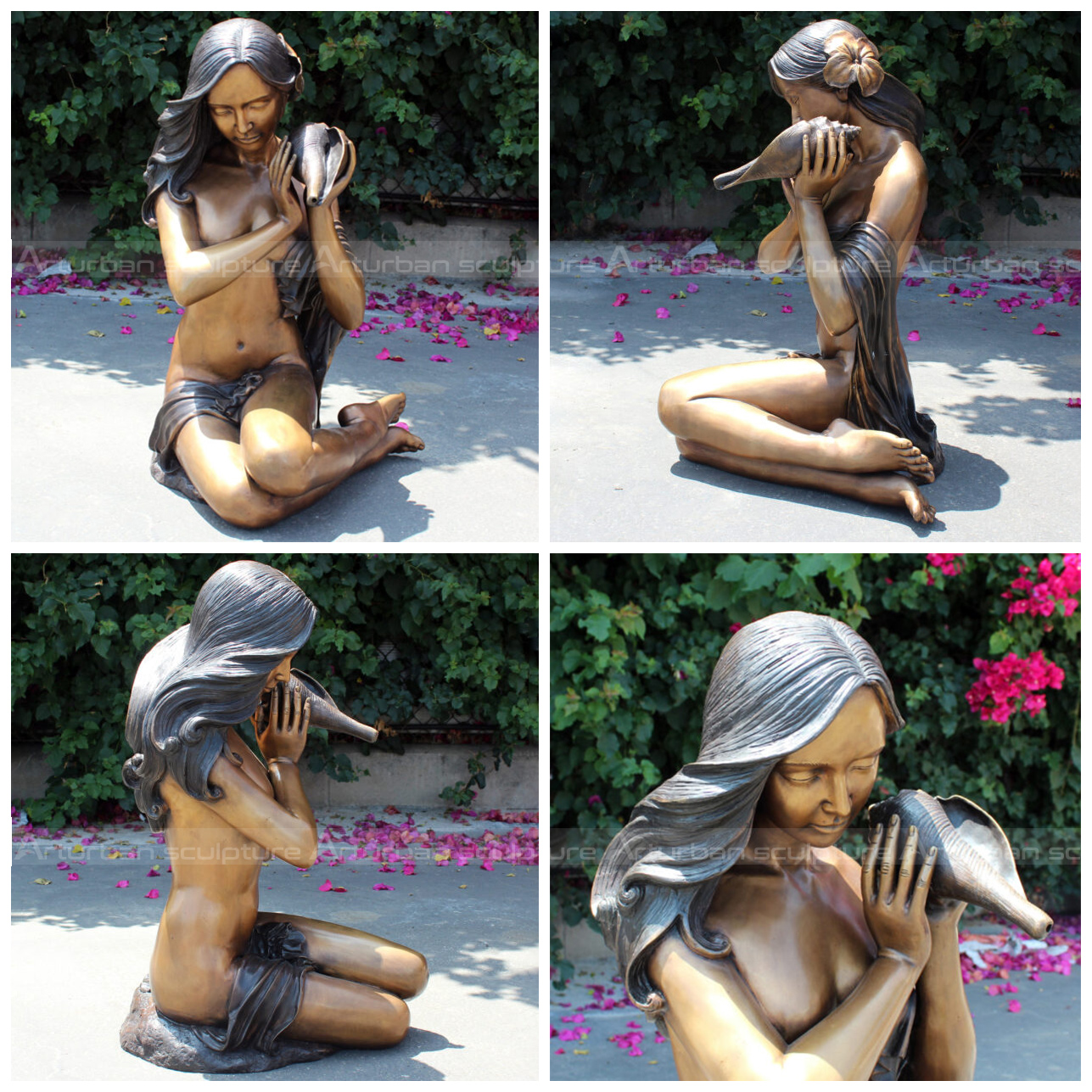 2.Production process of little girl water fountain
My artist will make 1:1 clay mold, when finished clay mold,  we will take photos for your reference. The clay mold can modify any
details till your satification with it. Then we go ahead to make statue, when finished statue, also we will take photos for your reference.
After getting your comfirmation, we will arrange packing and shipment. Arturban sculpture can make large mermaid statue in bronze,
marble, fiberglass, stainless steel. Our team will make a production plan, according to your design, budget, delivery time, or any other
service. Our final aim is to supply high quality and cost-saving sculpture efficiently.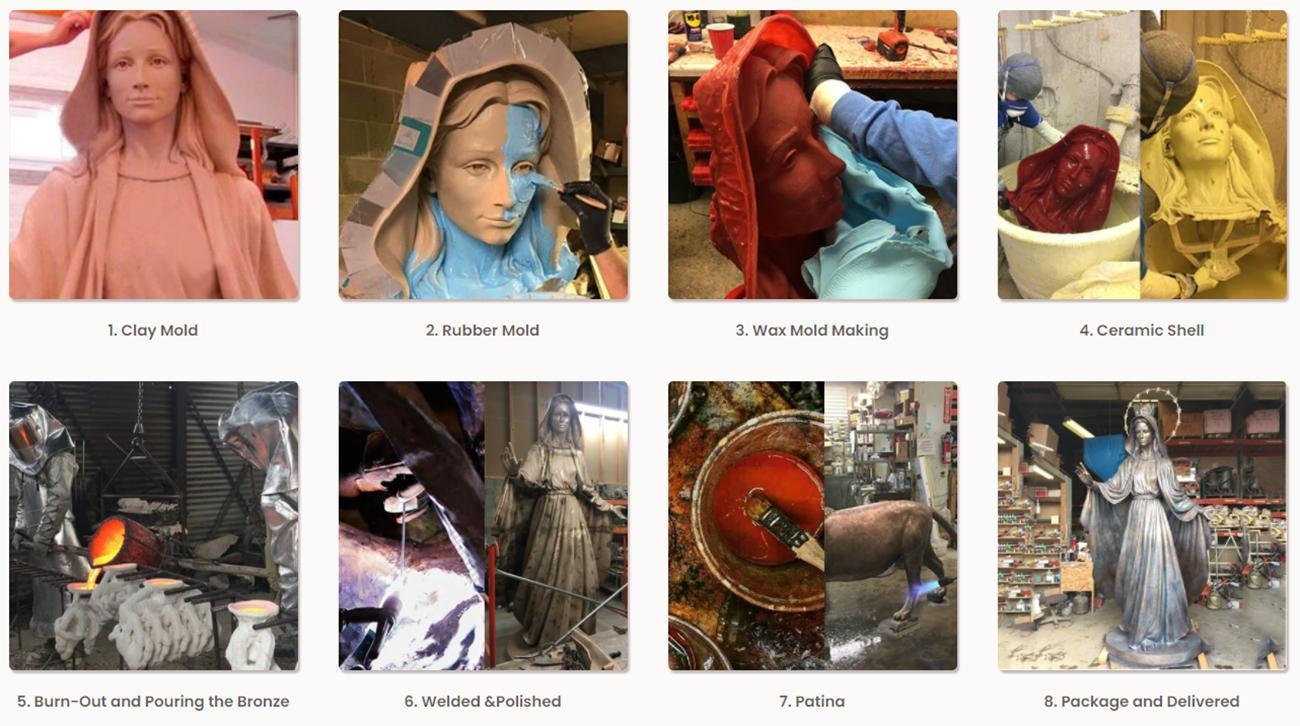 Send us your requirements now, we will reply to your email within 24 hours