1.Introduction of mermaid fountain statue
The is mermaid fountain statue with dolphin. This sculpture is a fountain, where water flows out of the
dolphin's mouth, forming a water curtain. When the water flows, the entire sculpture becomes more
beautiful and moving. Below the tail of the mermaid, there are two dolphins swimming forward against
the waves. The entire sculpture has a very beautiful shape, full of vitality and dynamism.
The Mermaid and Dolphin Statue is with decorative role. Firstly, as a traditional marine image, the mermaid
has a mysterious and romantic charm, and is itself a decorative symbol. Secondly, the details and posture
design of the mermaid sculpture are very beautiful, with the smooth and graceful movements of holding
dolphins, which resonate and exclaim, increasing the viewing value and decorative effect. Furthermore, the
mermaid sculpture adopts a fountain structure, with water flowing out of the dolphin's mouth, creating a
fresh and dynamic effect, beautifying the surrounding environment and enhancing the beauty of the landscape.
In short, the decorative role of mermaid sculpture is mainly reflected in its aesthetic design, exquisite handling
of details, and the decorative effect of the fountain.
The Mermaid Fountain Sculpture is an amazing artwork made of fiberglass material, which has many
manufacturing advantages. Fiberglass materials do not rust and can resist oxidation and corrosion. Fiberglass
materials can be used to create intricate details and complex shapes, such as the curves of mermaids and the
ripples of dolphins. In addition, fiberglass sculptures are relatively lightweight and easy to install and move.
The production of this fountain sculpture uses advanced technology and craftsmanship, making its quality
more stable and durable. These advantages make the mermaid fountain sculpture more satisfying in terms of
decoration and appreciation.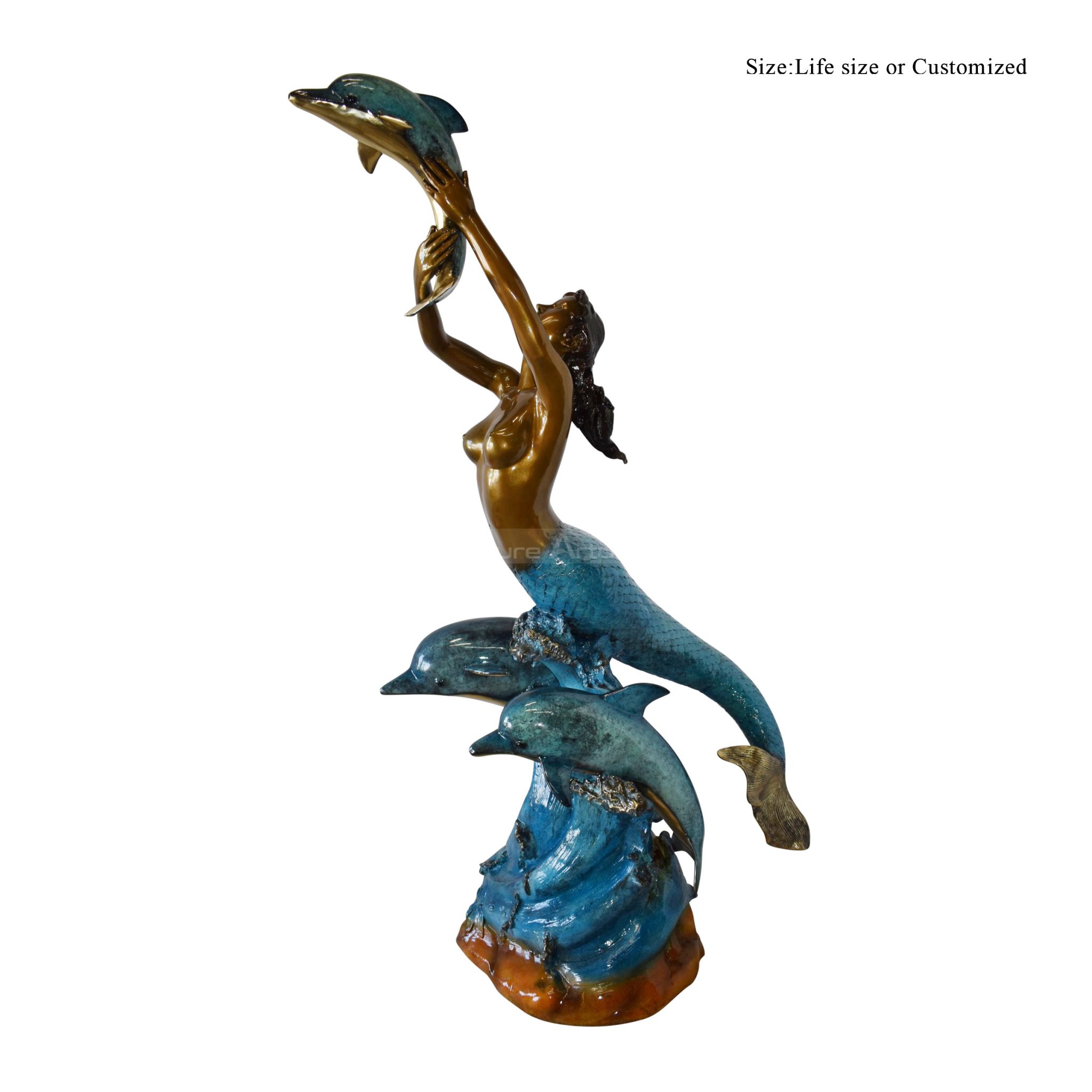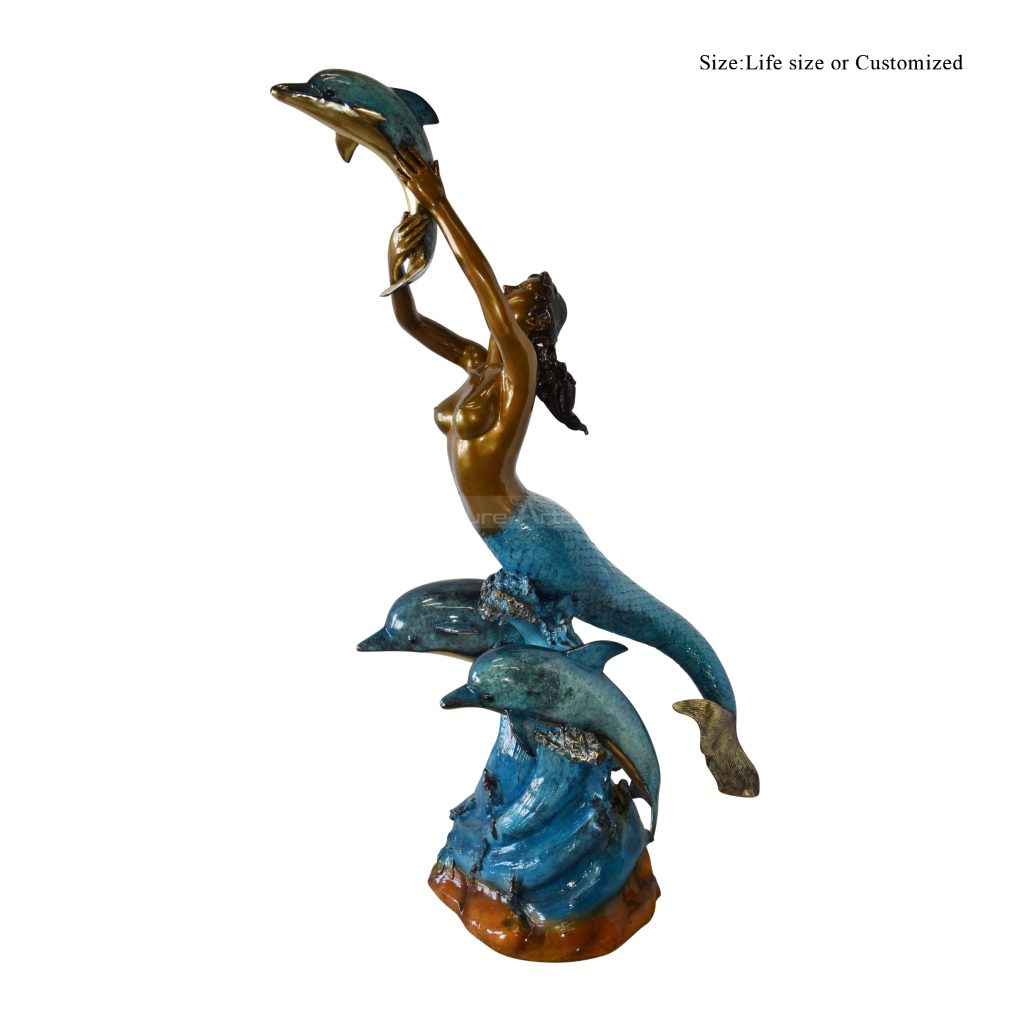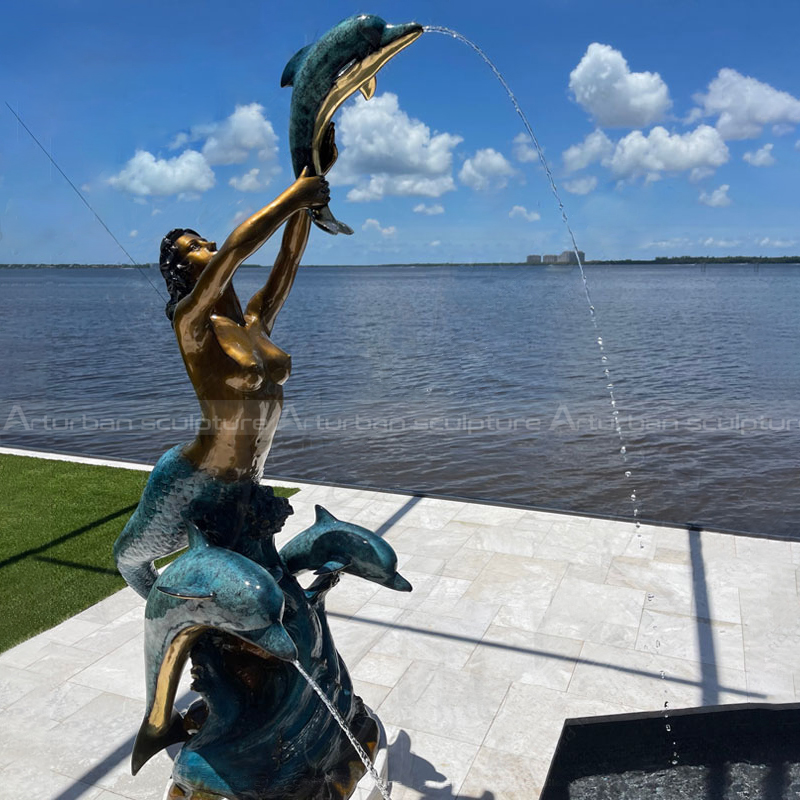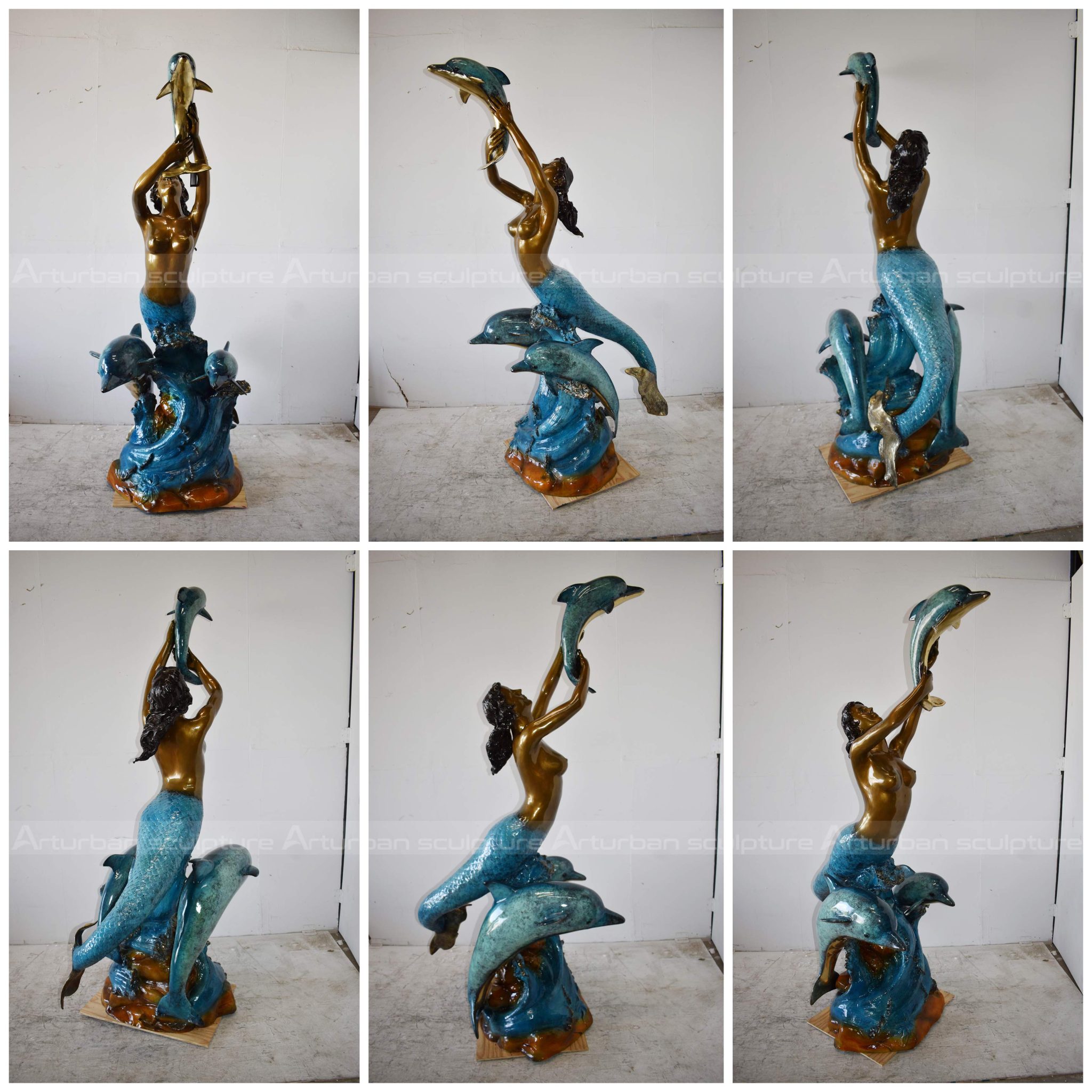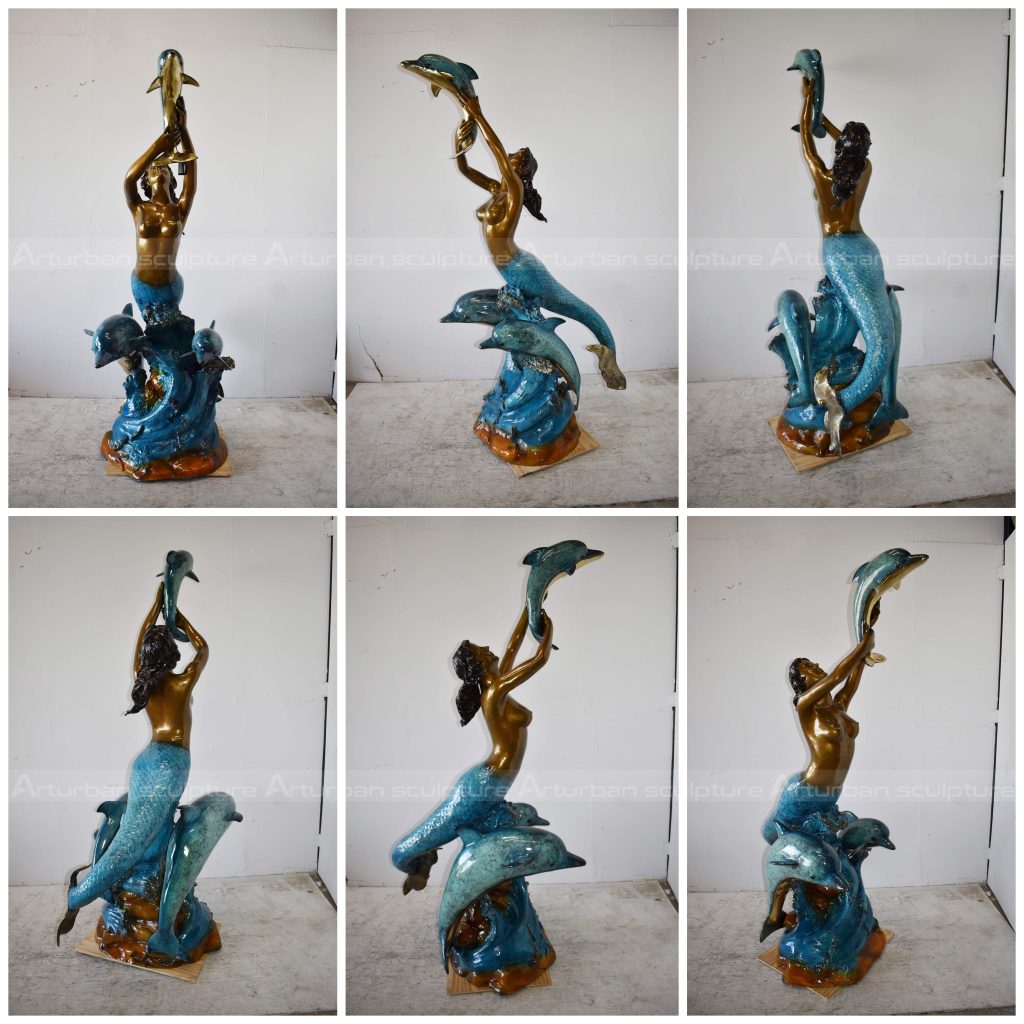 2.Production process of mermaid statue
My artist will make 1:1 clay mold, when finished clay mold,  we will take photos for your reference. The clay mold can modify any
details till your satisfaction with it. Then we go ahead to make statue, when finished statue, also we will take photos for your
reference. After getting your confirmation, we will arrange packing and shipment. Arturban sculpture can make large mermaid
statue in bronze, marble, fiberglass, stainless steel. Our team will make a production plan, according to your design, budget,
delivery time, or any other service. Our final aim is to supply high quality and cost-saving sculpture efficiently.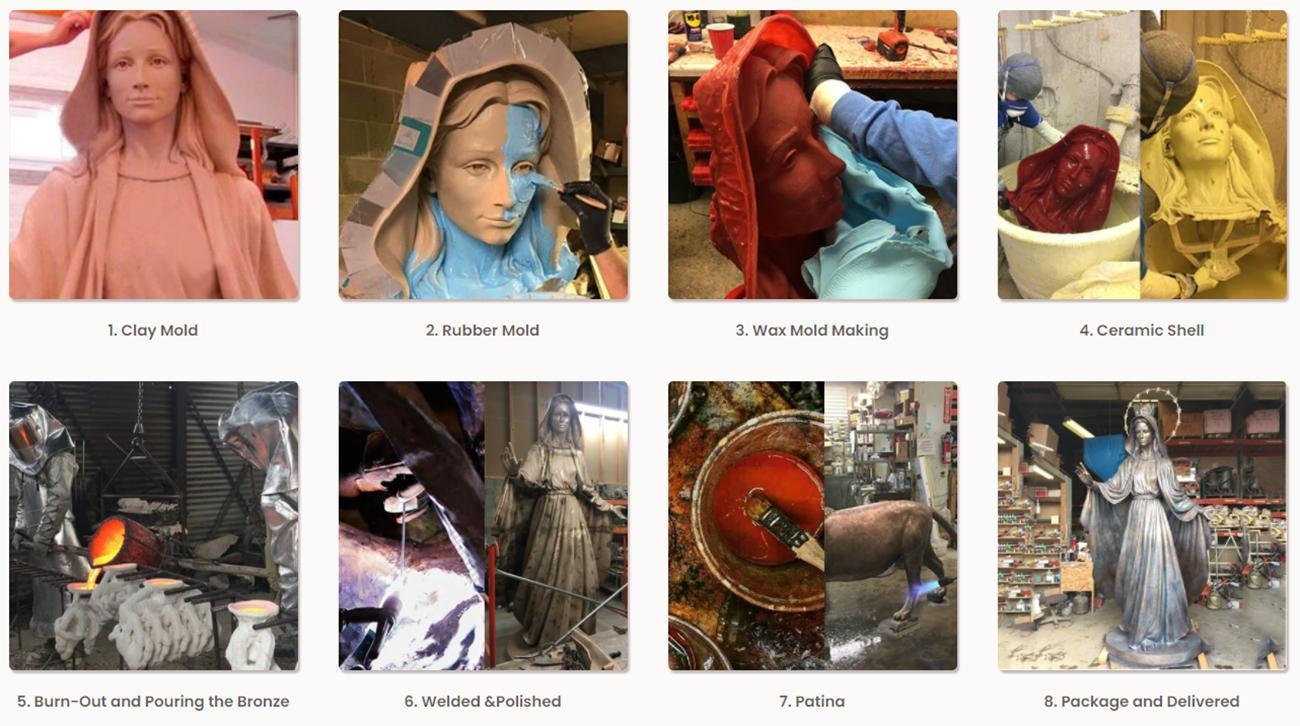 Send us your requirements now, we will reply to your email within 24 hours