1.Introduction of mermaid garden sculpture
The is bronze mermaid garden sculpture. It showcases an astonishing appearance. The upper body of a mermaid is a beautiful
woman, and the lower body is the tail of a fish. She has an elegant posture, arms outstretched, hair flowing, and is full of dynamism
and vitality. The details of the sculpture are exquisite, and each scale is meticulously carved, giving people a realistic feeling.
The Mermaid Sitting on a Rock Statue has a unique decorative effect, which can add a mysterious and romantic atmosphere to any
environment. Whether placed in gardens, parks, or courtyards, mermaid sculptures can become the focus of attention. She can serve
as a landscape decoration, adding artistic elements to the scene, and also serve as a background for people to take photos as souvenirs.
In terms of production, bronze material provides many advantages for mermaid sculpture. Bronze is durable and corrosion-resistant,
suitable for indoor and outdoor displays. Sculptors can use exquisite casting and carving techniques to vividly depict the details of
mermaids. The bronze material can also be treated with special techniques to give the sculpture a natural green rust effect, adding
classical and artistic atmosphere.
In summary, bronze mermaid sculpture has become a highly sought after artwork due to its stunning appearance, unique decorative
effects, and manufacturing advantages. She not only showcases the skills of a sculptor, but also brings a mysterious and romantic
atmosphere to the viewer. Whether in public or private spaces, bronze mermaid sculptures can bring people the enjoyment of beauty
and artistic experience.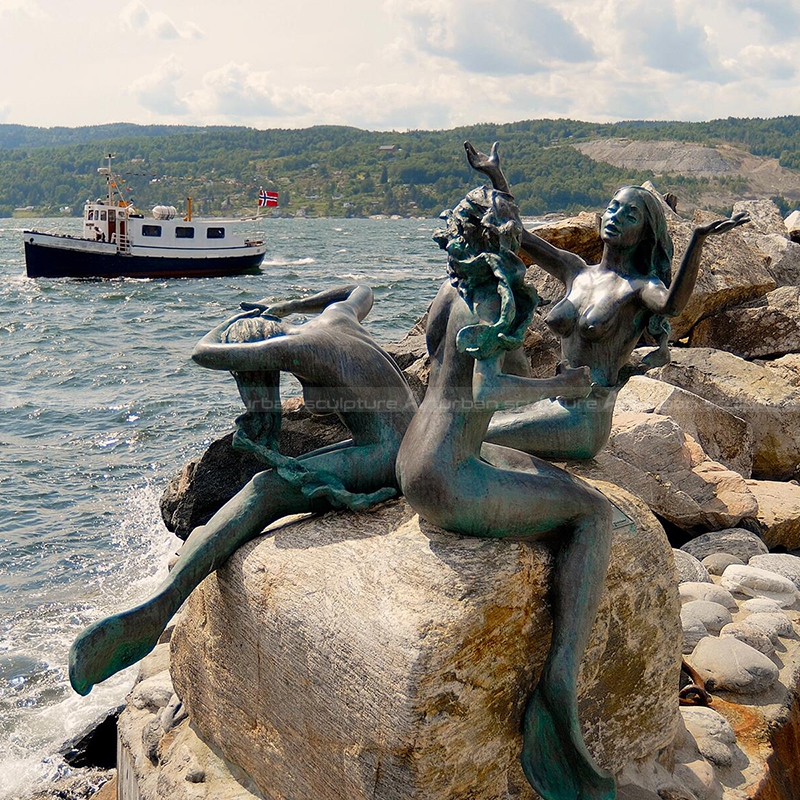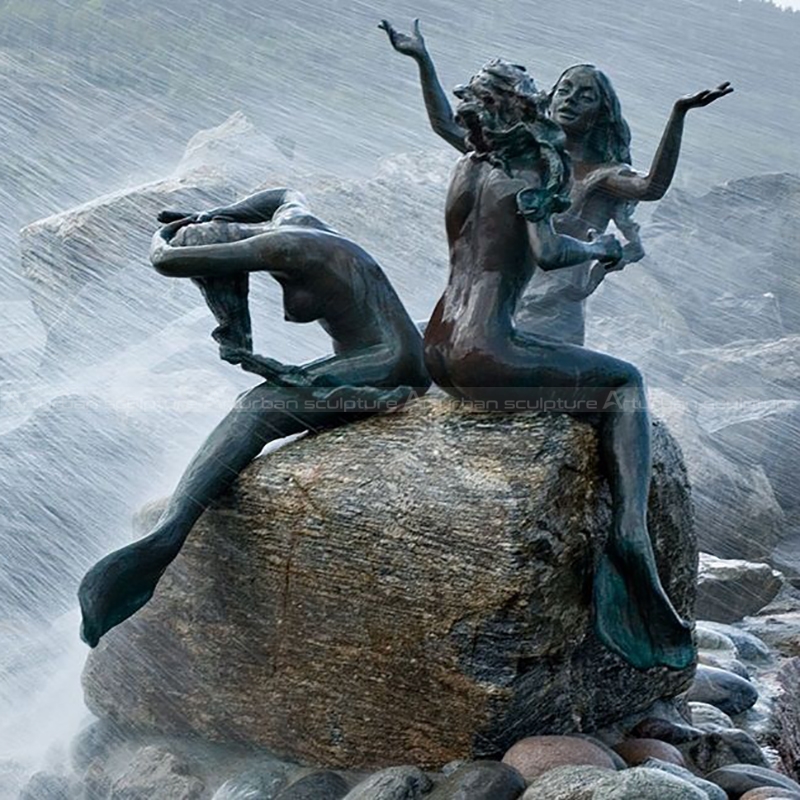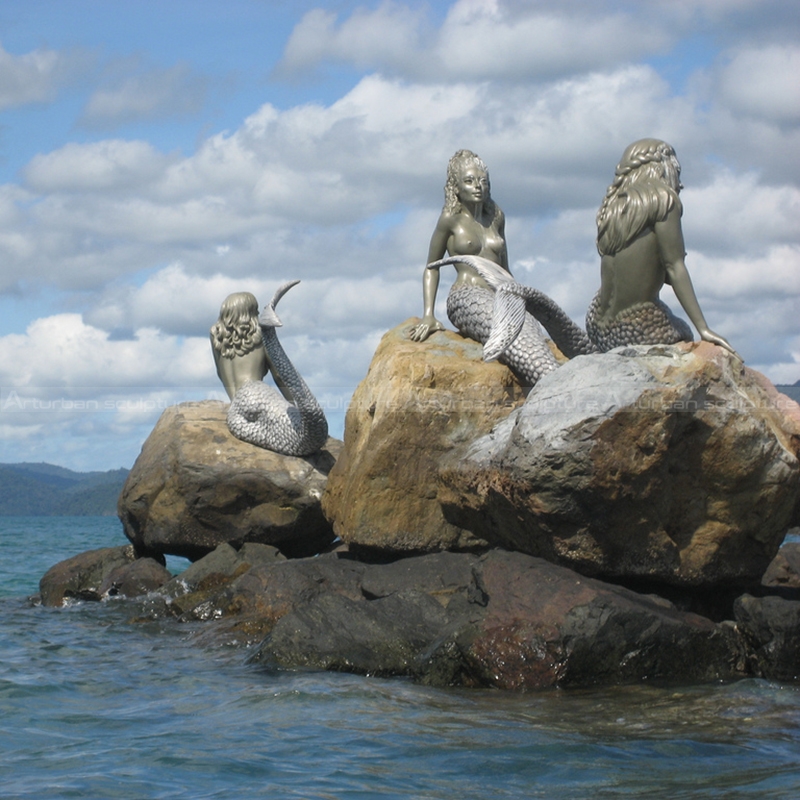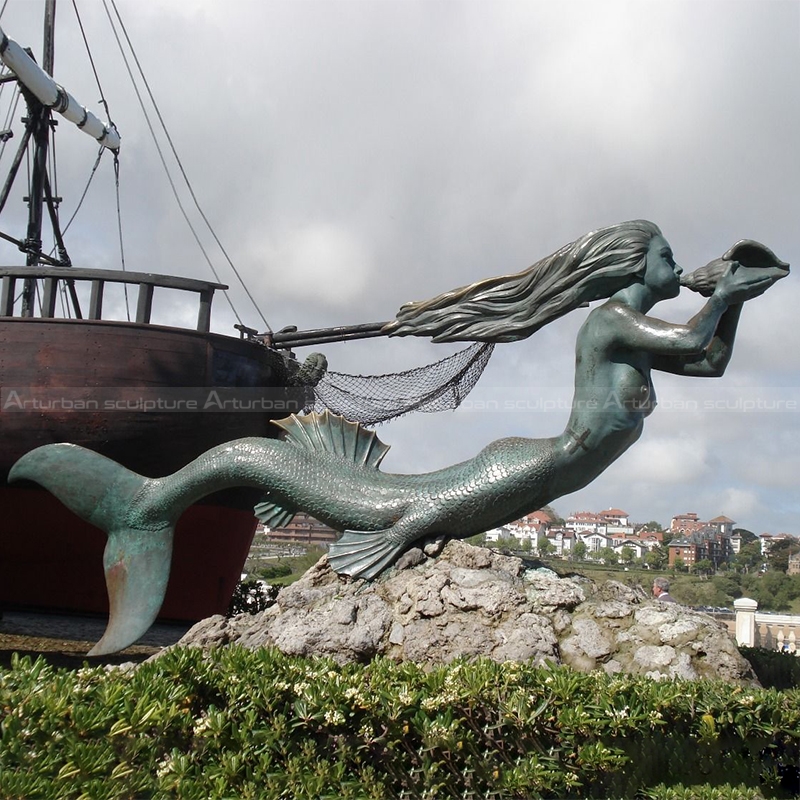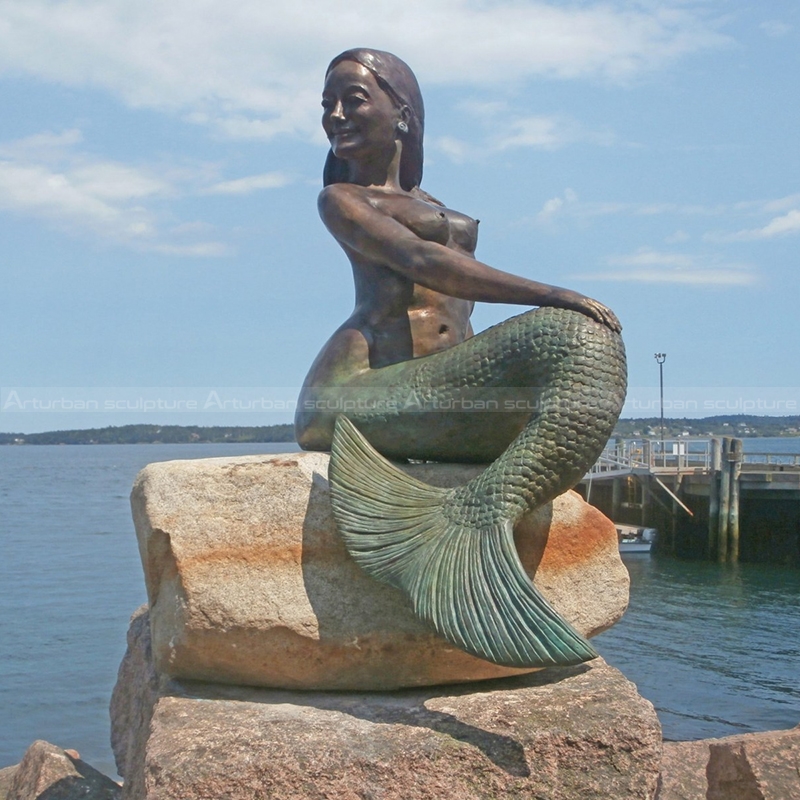 2.Production process of mermaid statue
My artist will make 1:1 clay mold, when finished clay mold,  we will take photos for your reference. The clay mold can modify any
details till your satisfaction with it. Then we go ahead to make statue, when finished statue, also we will take photos for your
reference. After getting your confirmation, we will arrange packing and shipment. Arturban sculpture can make large mermaid
statue in bronze, marble, fiberglass, stainless steel. Our team will make a production plan, according to your design, budget,
delivery time, or any other service. Our final aim is to supply high quality and cost-saving sculpture efficiently.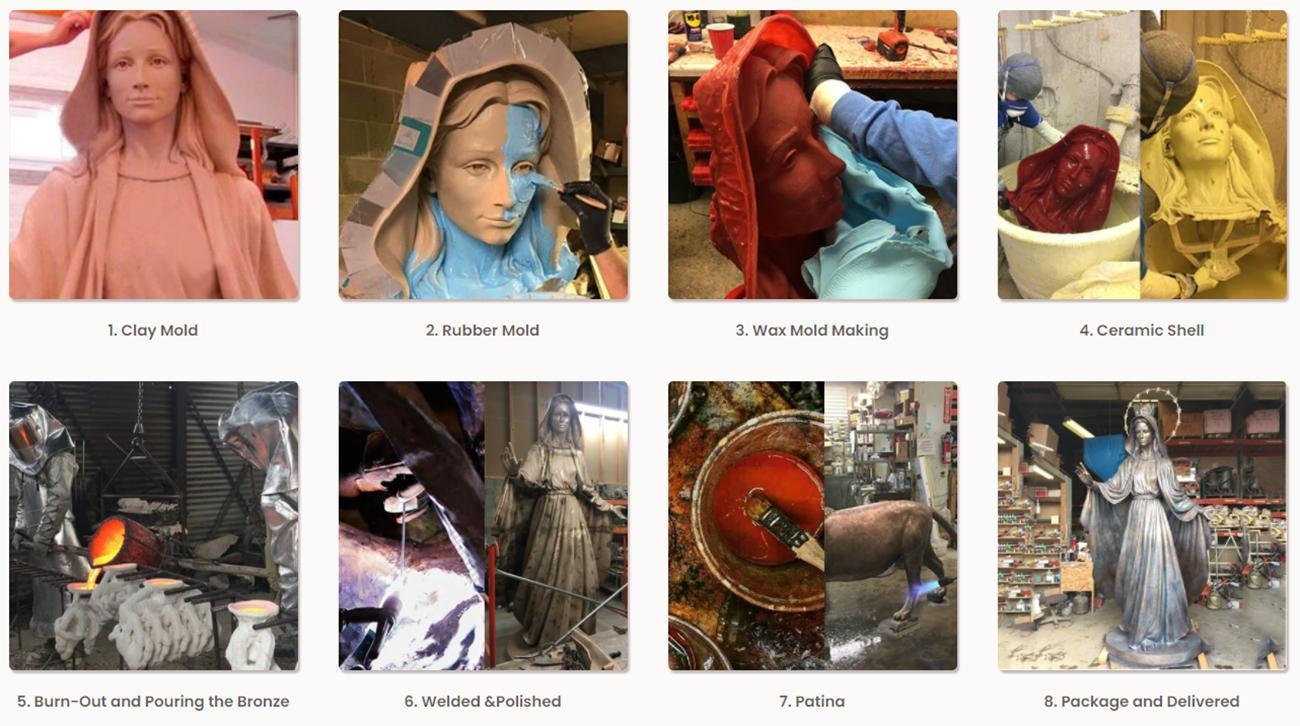 Send us your requirements now, we will reply to your email within 24 hours