1.Introduction of mermaid water fountains for sale
The is mermaid water fountains for sale. It presents a beautiful curve, holding a lotus leaf in hand, with gently curved arms and
graceful posture. The water slowly flows down from the lotus leaves in hand and falls into the four large lotus leaves below, creating
a wonderful water scenery effect. The color of the entire sculpture presents an ancient bronze color, with delicate patterns and lines
engraved on the surface, making it appear simple and exquisite. The mermaid has a beautiful face, long flowing hair, and the entire
sculpture is lifelike, full of romance and artistic atmosphere.
Bronze mermaid fountain sculptures are usually placed as landscape decorations in open spaces such as parks, squares, gardens, and
swimming pools. They are often used as places for people to rest and entertain, and can also play a role in beautifying the environment
and enhancing urban taste. At the same time, the mermaid fountain sculpture is also a popular photography background, attracting many
tourists to come and take group photos as a souvenir. In addition, such sculptures are often seen in commercial venues such as shopping
centers and theme parks, creating a unique atmosphere and visual experience for the venue, attracting more people to come and visit.
The production of the bronze mermaid fountain sculpture is made of bronze material, which is processed through high-temperature casting,
polishing, and other processes. It has strong corrosion resistance, wear resistance, and high temperature resistance, while not easily deformed
or cracked. Compared with other materials, bronze materials have better plasticity and toughness, and can shape more delicate sculpture
shapes and details. In addition, the bronze mermaid fountain sculpture can also be customized according to needs, including shape, size, and
color, which has great flexibility and applicability, and can meet the decoration needs of different places and needs.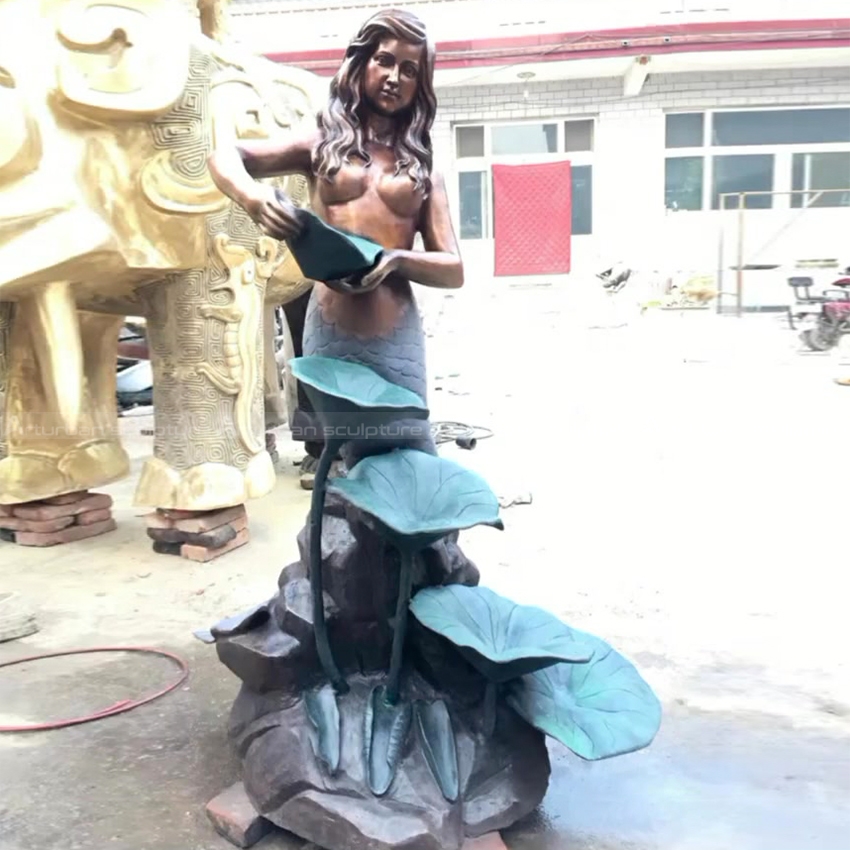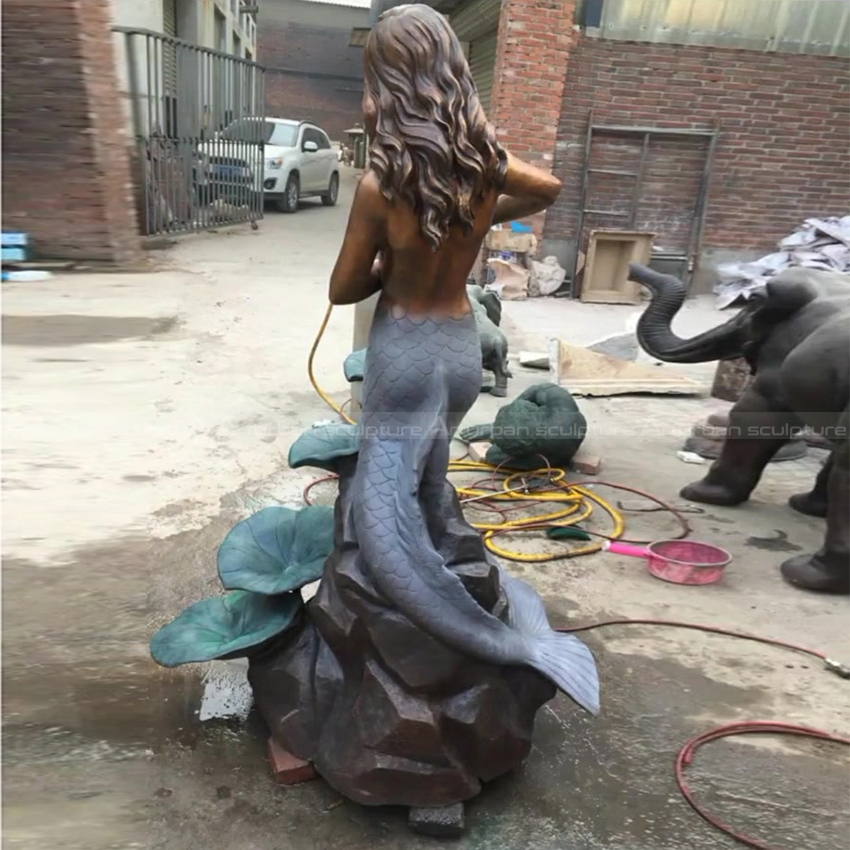 2.Production process of mermaid statue
My artist will make 1:1 clay mold, when finished clay mold,  we will take photos for your reference. The clay mold can modify any
details till your satisfaction with it. Then we go ahead to make statue, when finished statue, also we will take photos for your
reference. After getting your confirmation, we will arrange packing and shipment. Arturban sculpture can make large mermaid
statue in bronze, marble, fiberglass, stainless steel. Our team will make a production plan, according to your design, budget,
delivery time, or any other service. Our final aim is to supply high quality and cost-saving sculpture efficiently.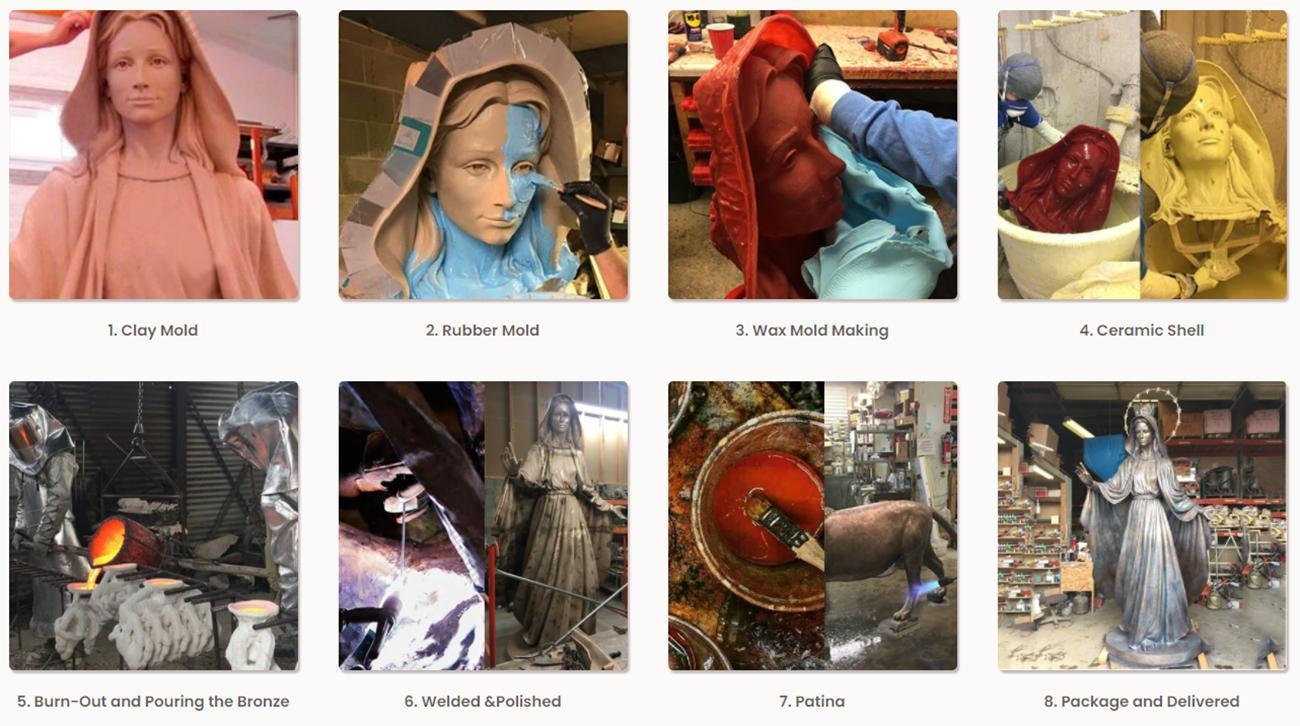 Send us your requirements now, we will reply to your email within 24 hours