1.Introduction of outdoor mermaid water fountain
The outdoor mermaid water fountain is a unique decorative art. The craftsmanship details of the bronze
mermaid sculpture are one of its highlights. In the sculpture, the mermaid reaches for the pearl in an
inverted position, forming a beautiful scene with her underwater partners. The sculptors used ingenious
techniques to demonstrate the graceful posture and smooth lines of the mermaid, while incorporating
details such as the shapes and colors of seaweed and small fish into the sculpture. In addition, the fountain
is equipped with a hose that allows water to be ejected from the turtle's mouth and mermaid's back using
a fountain pump (not including a pump). Adding more dynamism and interest to the sculpture.
Bronze mermaid sculptures have a wide range of application values in decoration. Bronze mermaid sculptures
can not only be used as decorations in public places, but also be placed in private gardens, swimming pools, or
pools to beautify the environment. In addition, the dynamic and charming nature of this sculpture has also made
it widely used in commercial areas, such as theme parks and water parks.
The advantages of making bronze mermaid sculptures are also worth exploring. As a high-quality material, bronze
is favored for its stability and corrosion resistance. This material can withstand various climatic and environmental
tests, and can maintain its appearance and quality over many years of use. In addition, the production process of
the bronze mermaid sculpture is very delicate, requiring a high degree of technology and experience, but the
produced works have high artistic value and ornamental value.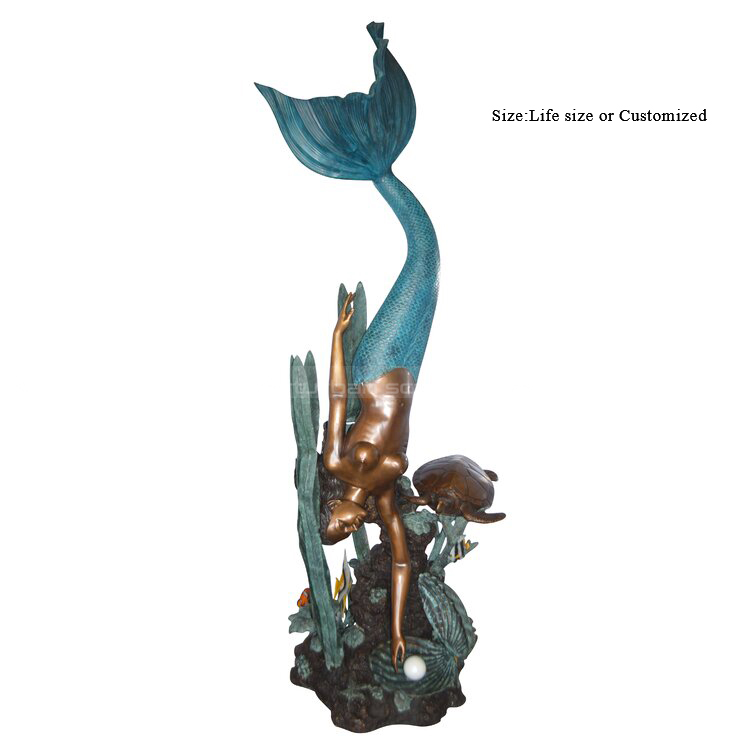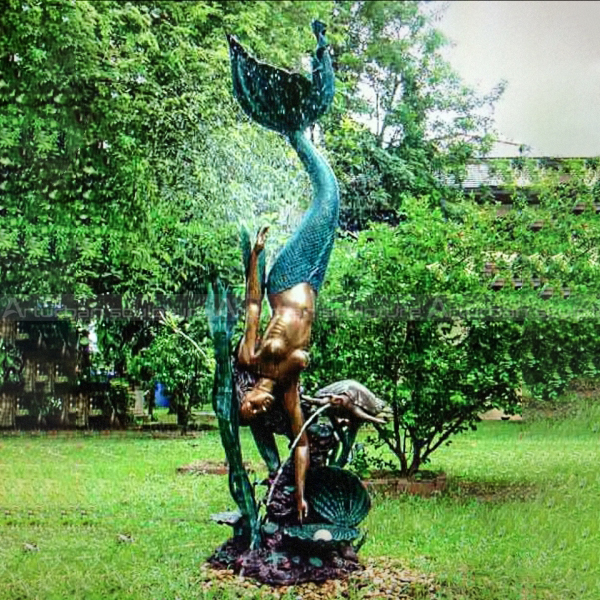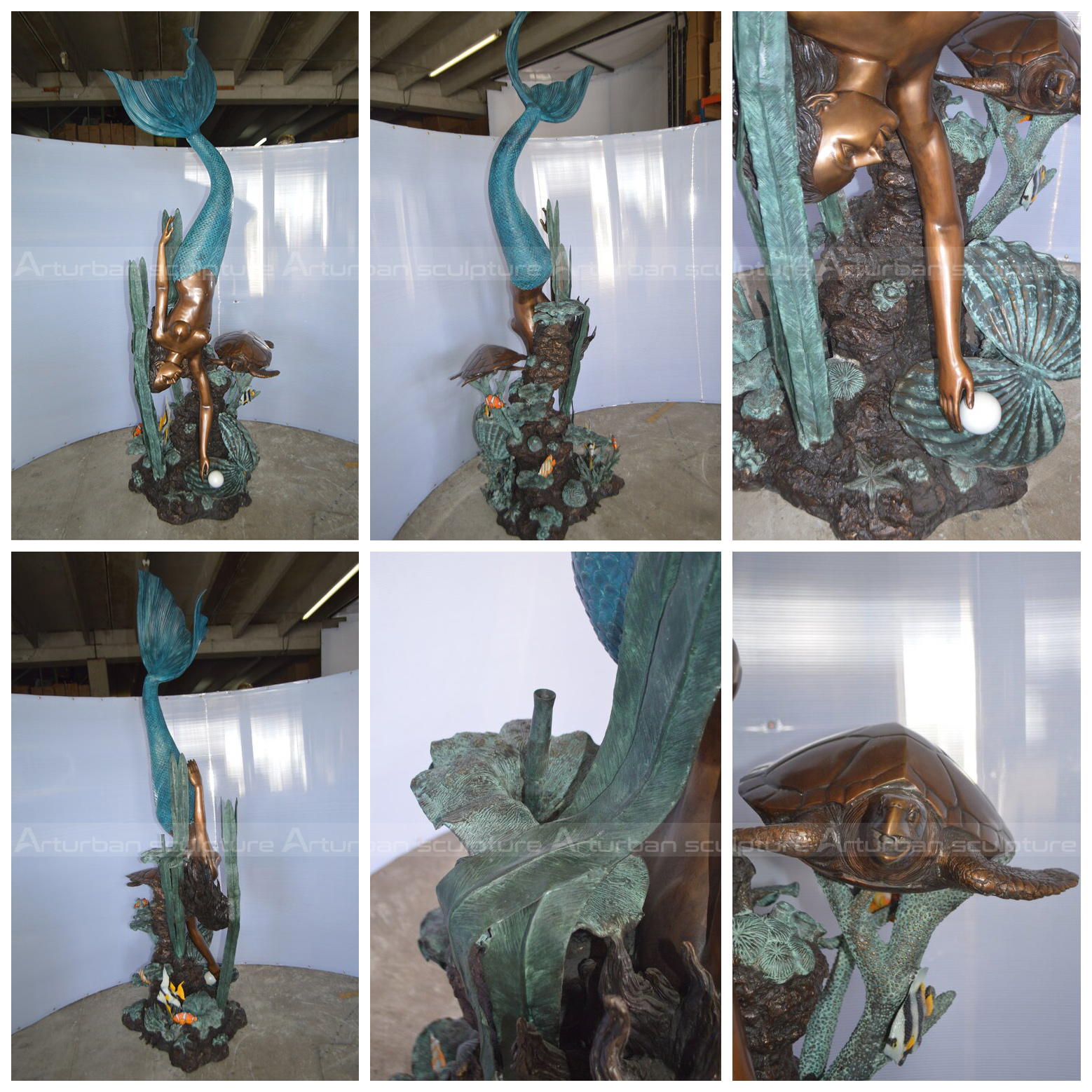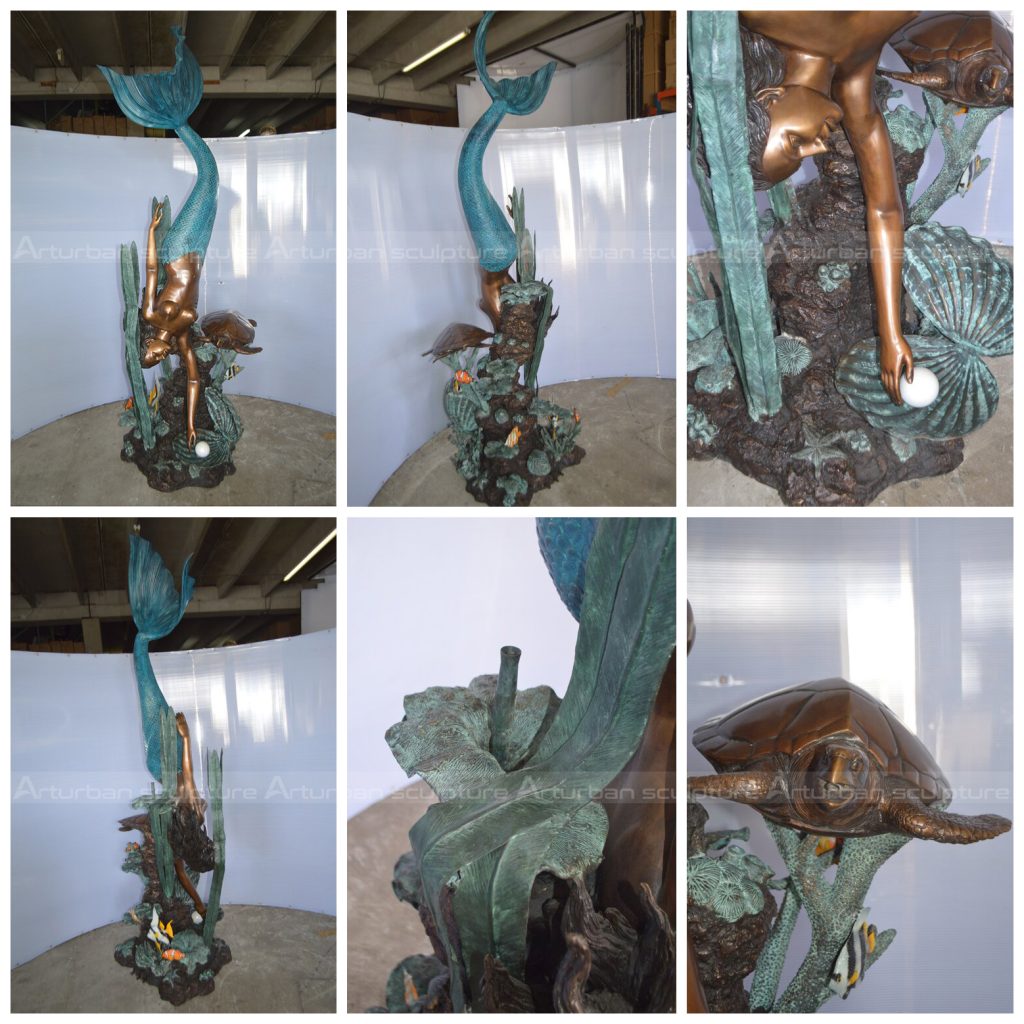 2.Production process of mermaid statue
My artist will make 1:1 clay mold, when finished clay mold,  we will take photos for your reference. The clay mold can modify any
details till your satisfaction with it. Then we go ahead to make statue, when finished statue, also we will take photos for your
reference. After getting your confirmation, we will arrange packing and shipment. Arturban sculpture can make large mermaid
statue in bronze, marble, fiberglass, stainless steel. Our team will make a production plan, according to your design, budget,
delivery time, or any other service. Our final aim is to supply high quality and cost-saving sculpture efficiently.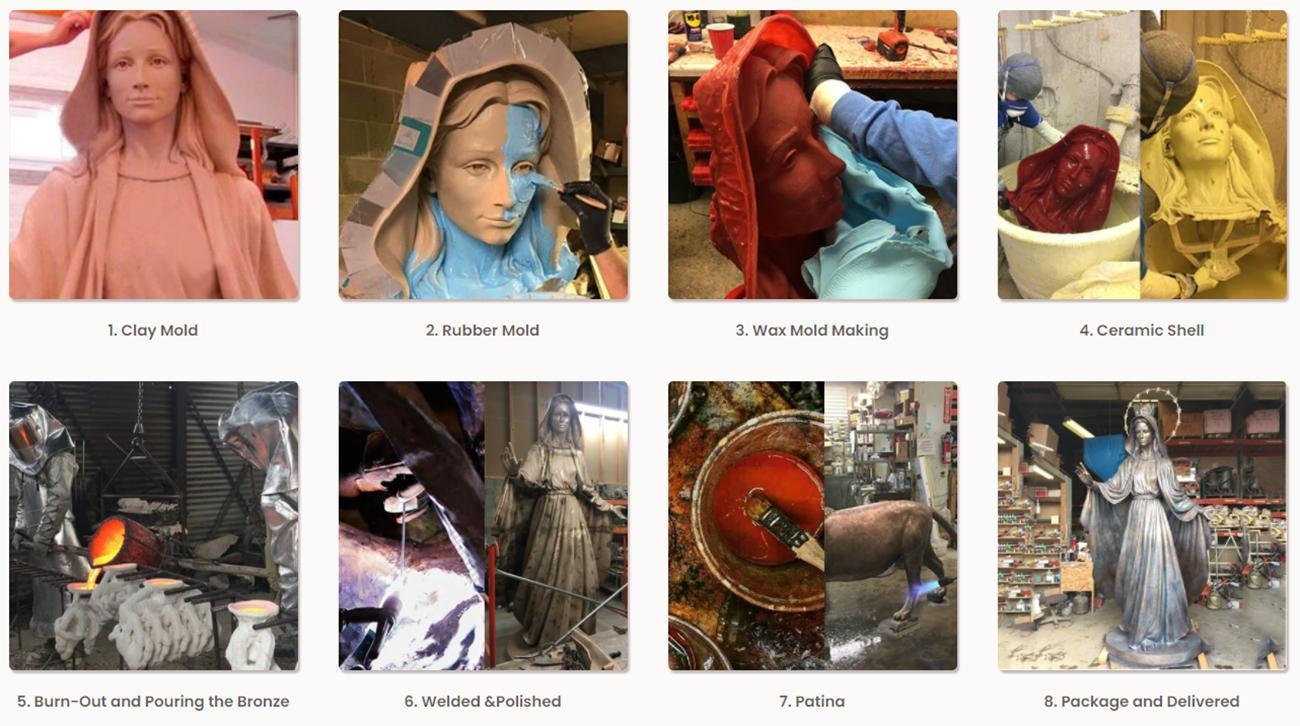 Send us your requirements now, we will reply to your email within 24 hours