1. Introduction of round ball water fountain
This is a round ball water fountain. It has a magnificent and exquisite appearance, giving people a sense of elegance. The entire
sculpture is in a spherical shape, looking very smooth and beautiful, as if it can attract all eyes. The sculpture material seems
transparent and looks very pure, as if it can give people a fresh feeling. Water spurts out from the top of the sculpture, forming a
beautiful water curtain. Water droplets drop into the pool and make a gentle sound, which is very soothing. The entire sculpture is
very suitable for placement in beautiful places such as parks, squares, hotel halls, etc. It can bring visual and auditory pleasure to people.
The advantage of making Ball Water Fountain Outdoor lies in their lightweight, sturdy, corrosion-resistant, and durable materials,
as well as their strong plasticity and rich colors. During the production process, different production techniques and materials can
be flexibly applied to make sculptures have rich forms of expression. In addition, due to its strong durability, the spherical fountain
landscape sculpture can be placed in outdoor environments for a long time, and is not easily affected by natural environments such
as wind, rain, and so on. These advantages make the spherical fountain sculpture a very popular public art and urban landscape sculpture.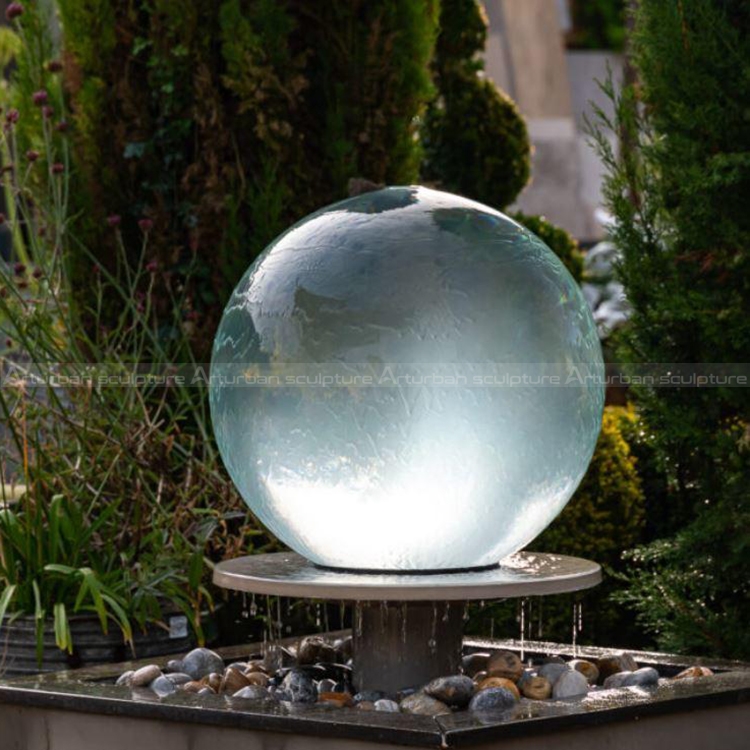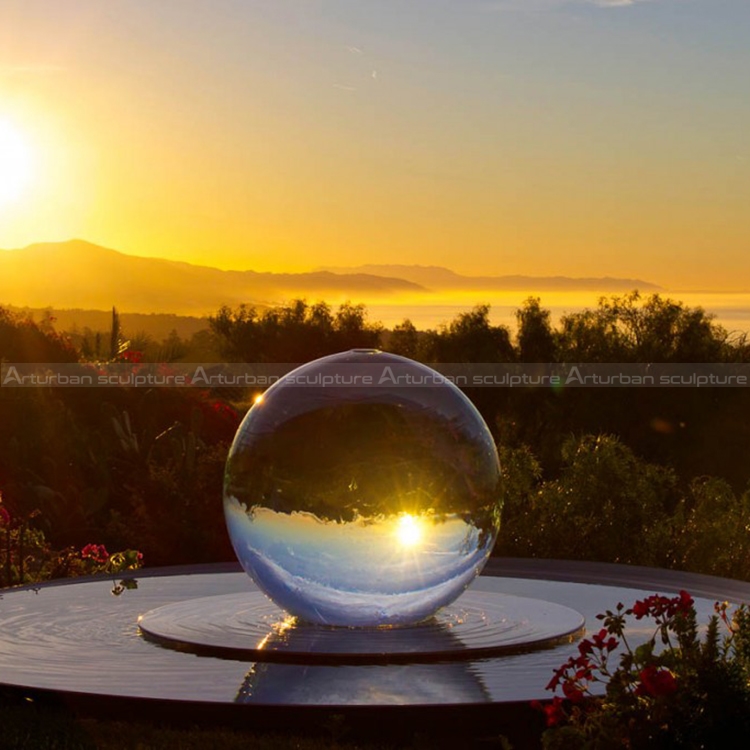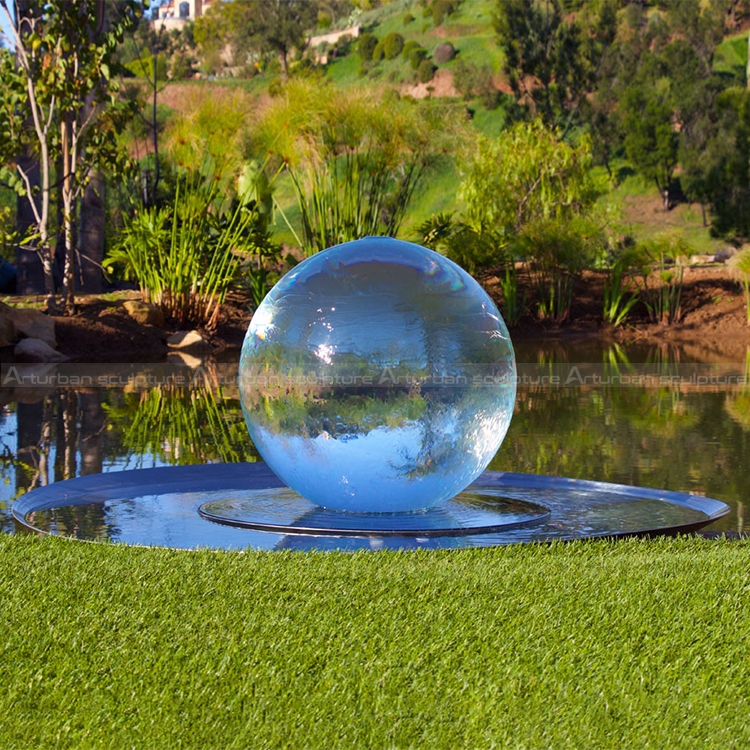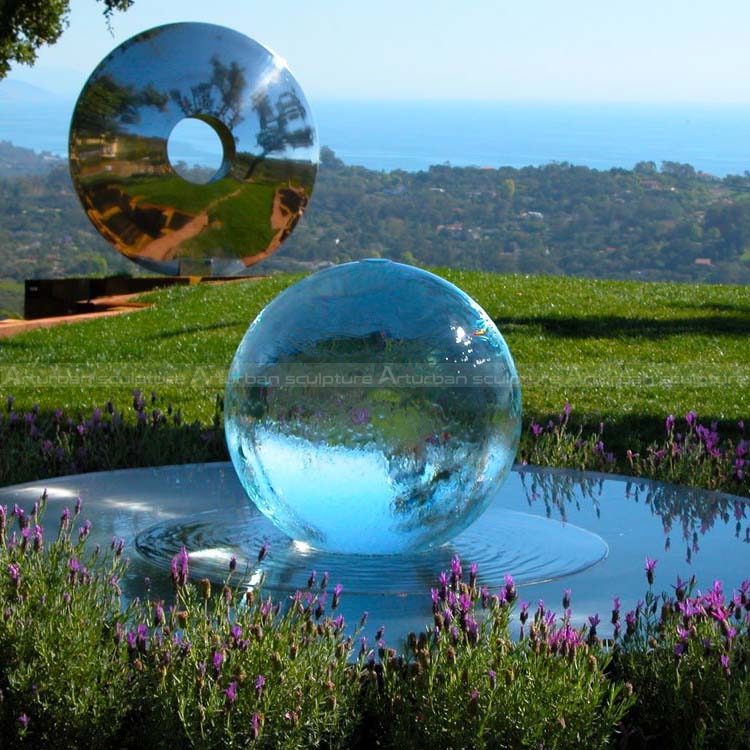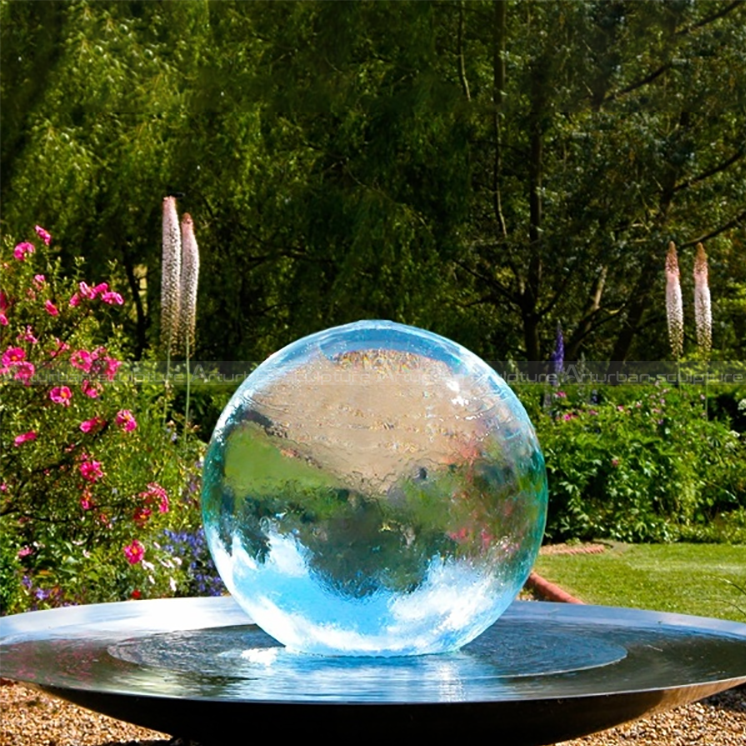 2. Production process of stainless steel outdoor fountain
Step1 Design Communication:  You supply us with several photographs with dimensions.
Step 2 Project Consultation: Our team will make a production plan, according to your design, budget, delivery   time,  or any other service.
Our final aim is to supply high quality and cost-saving   sculpture efficiently.
Step 3 Confirm Mold: We will make 1:1 clay or 3D mold,when finished clay mold,i will take photos for   your reference. The clay mold can
modify any details till to your satisfaction.
Step 4 Carving and Polish: We will carving with natural marble according to clay mold. Then polished.
Step 5 Package: Strong wooden crate with waterproof and shockproof foam inside.
Send us your requirements now, we will reply to your email within 24 hours