1. Introduction of water feature head
This is a water feature head. The water sculpture "Waterhead" is located in a small lake in the new district of Johor City, standing
in the open space of the landscape. It is composed of several beautiful steel wires, forming a huge abstract facial image. The six
meter high sculpture rises from the water, and the lines of Weathering steel are particularly striking. And a part of the line is
transformed into three large water columns, as if the hair swaying in the wind envelops the face. In this area, the position of the
water column happens to be at the point where the solid line turns into water. Three sprinklers deliver a large amount of water
to the watershed, allowing water to flow through this area of the city. The water flows with the wind, injecting vitality into the
sculpture, making this portrait lifelike and welcoming visitors and residents.
The exterior decoration function of this water sculpture is obvious. It plays a role in attracting attention and adding beauty to the
landscape. By cleverly utilizing the elements of water, the sculpture showcases fluidity and vitality, giving people visual pleasure
and dynamism. At the same time, it also adds vitality and artistic atmosphere to the urban environment, becoming a popular attraction
for people to stop, watch, and take photos as souvenirs.
In terms of production, the choice of Weathering steel materials makes this sculpture have good durability and oxidation resistance.
The lines of the steel wire are smooth and powerful, able to accurately express the contours and expressions of the face.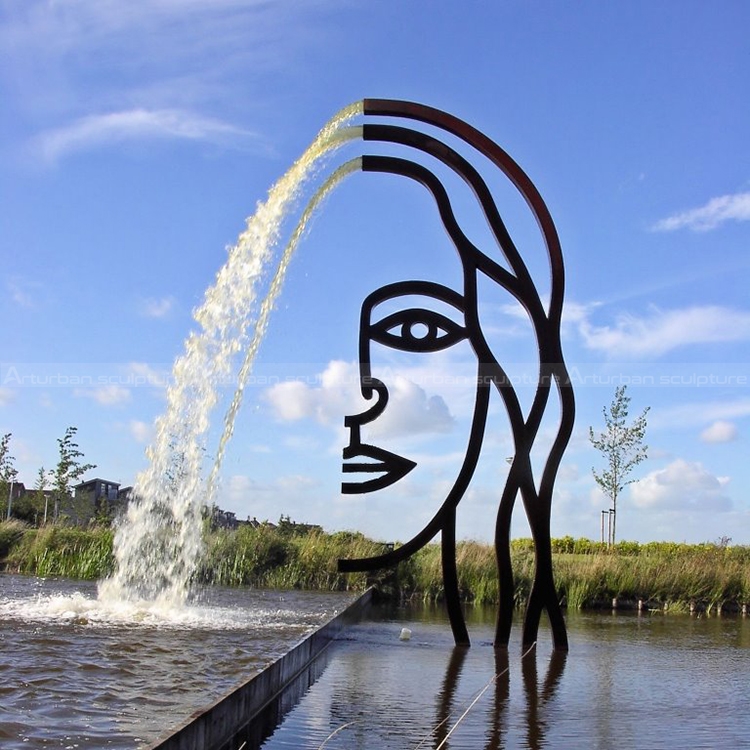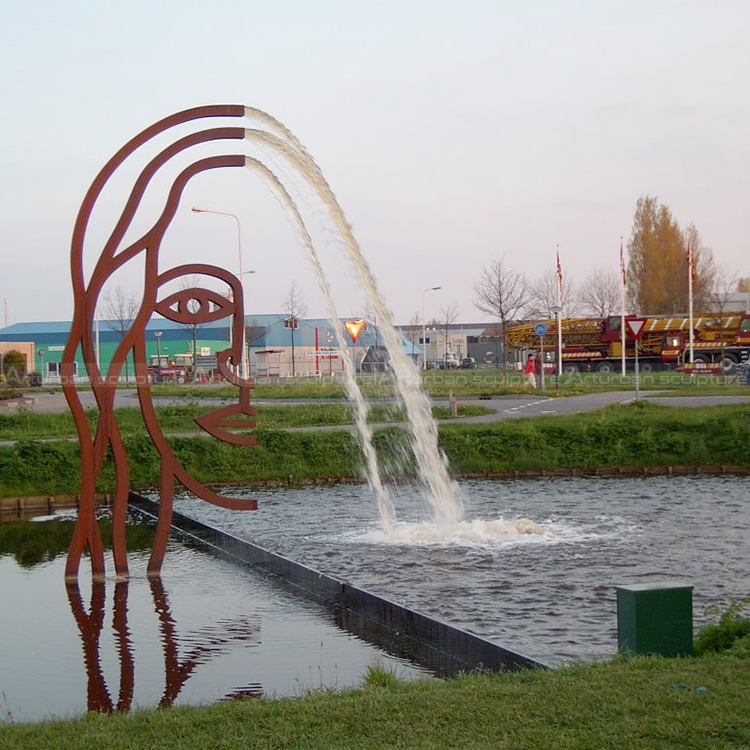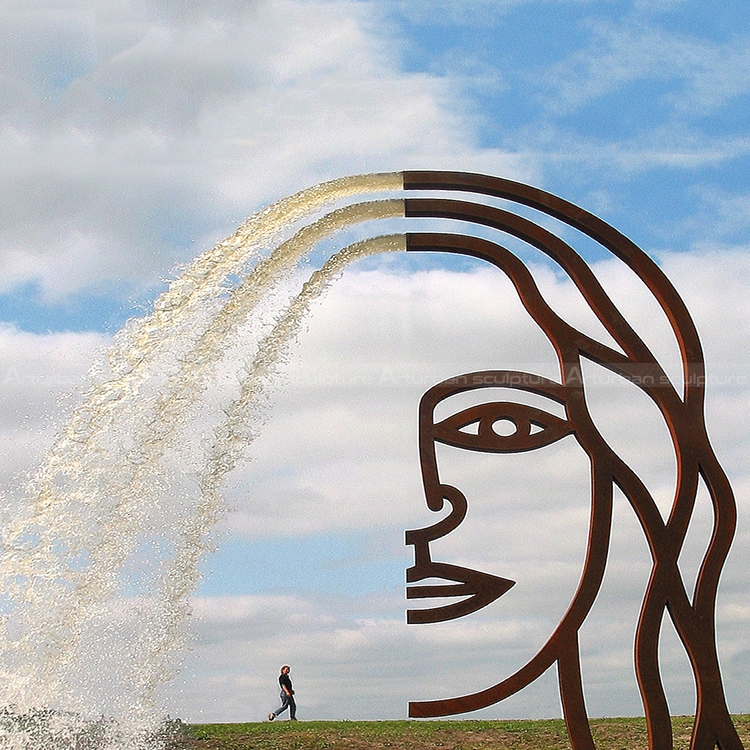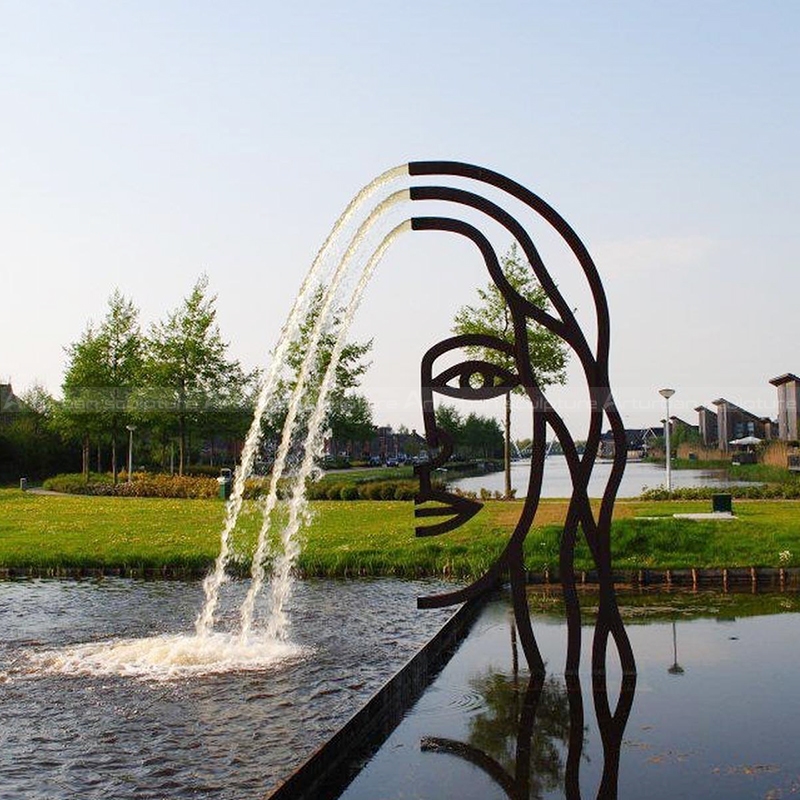 2. Production process of water feature head
Step1 Design Communication:  You supply us with several photographs with dimensions.
Step 2 Project Consultation: Our team will make a production plan, according to your design, budget, delivery   time,  or any other service.
Our final aim is to supply high quality and cost-saving   sculpture efficiently.
Step 3 Confirm Mold: We will make 1:1 clay or 3D mold,when finished clay mold,i will take photos for   your reference. The clay mold can
modify any details till to your satisfaction.
Step 4 Carving and Polish: We will carving with natural marble according to clay mold. Then polished.
Step 5 Package: Strong wooden crate with waterproof and shockproof foam inside.
Send us your requirements now, we will reply to your email within 24 hours