1. Introduction of abstract bench
This is abstract bench. The stainless steel slice shaped seat adopts a non-traditional design, which differs in shape and shape
from traditional seats. It consists of multiple slices, each with a unique shape and angle, giving the whole an abstract and modern
appearance. This irregular design can attract people's attention and add an artistic sense to the space.
In terms of decorative effect, stainless steel slice shaped seats can become a highlight in public spaces, attracting people's attention
and interest. It provides people with a unique and interesting leisure seat where they can relax, rest, and communicate. At the same
time, it also provides a popular spot for people to take photos as a memento, becoming one of the topics on social media.
In terms of manufacturing advantages, the selection of stainless steel materials makes this seat durable and antioxidant, which can
be used for a long time in outdoor environments. The production process of stainless steel slices requires high requirements and
requires precise cutting and welding processes to ensure the quality and stability of each slice. In addition, due to the smooth surface
of stainless steel, it has excellent stain resistance and is easy to clean and maintain.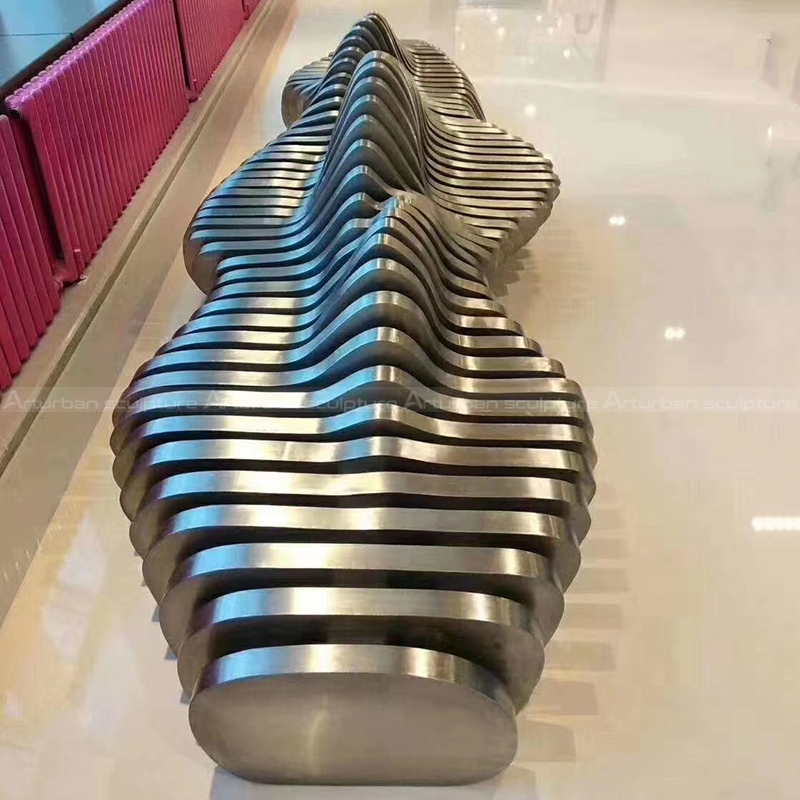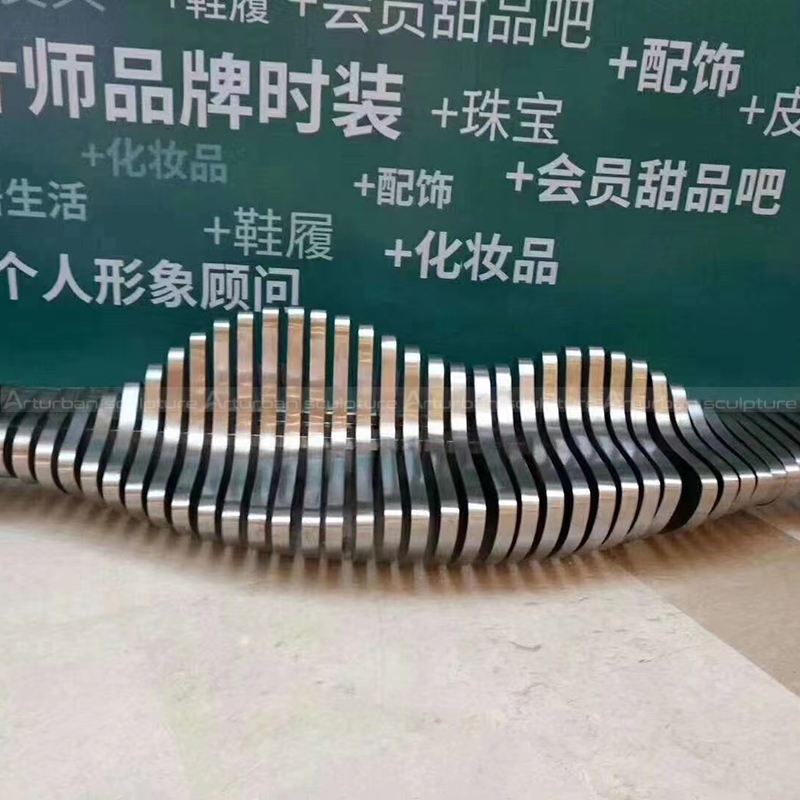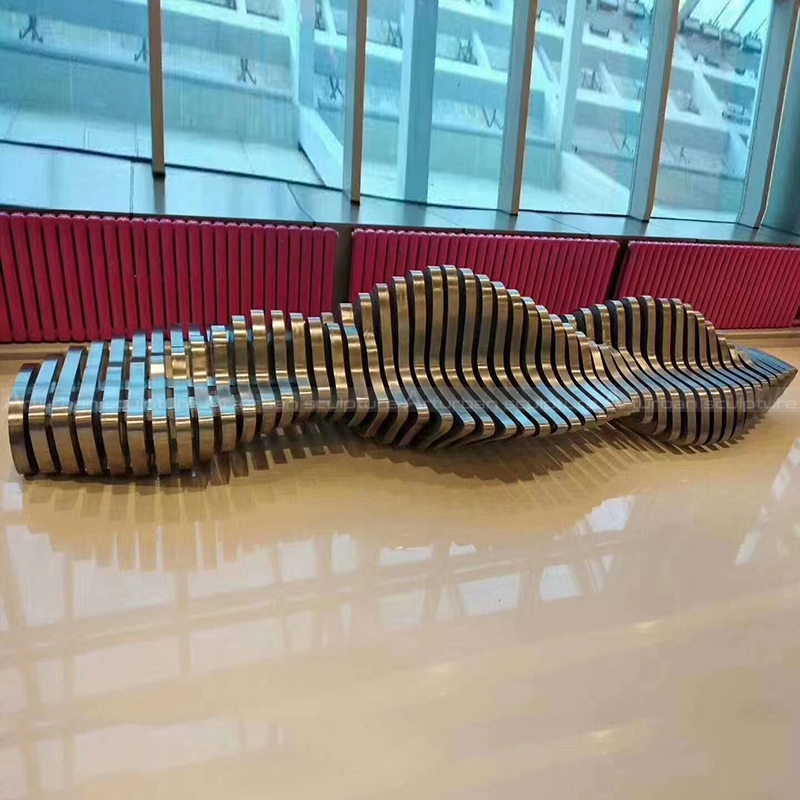 2. Production process
1. Showing the details drawing/ 3D mold for clients confirming.
2. Making clay mold/ foam mold according to drawing/ client's photos/ 3D mold.
3. Making fiberglass/resin sculptures
4. Polishing the surface.
5. Professional painting and take all different views pictures/ videos, show to clients.
6. Packing into wooden cases after clients satisfied with sculptures.
Send us your requirements now, we will reply to your email within 24 hours