1.Introduction of bronze clown sculpture
The bronze clown sculpture is a monument to a circus artist, presenting a light yellow clown figure dressed in baggy pants and a red wig.
This image immediately catches people's attention and stimulates their curiosity. The clown sculpture showcases the typical features of
clowns through various details, such as ringing bells on suits, mischievous jokes, and friendly smiles. In addition, there is a furry rabbit in
the sculpture, with its ears protruding from its spacious pocket, adding fun and interactivity.
Clown sculptures play an important role in exterior decoration. It not only serves as an artwork to be displayed in public spaces or art
exhibitions, but also becomes a popular attribute for people to take photos. The clown's nose glows due to touch, becoming a highlight
when children take photos. This sculpture creates a joyful and joyful atmosphere by expressing joyful and joyful images, bringing joy
and relaxation to the audience.
The advantage of making clown sculptures lies in the use of bronze materials. Bronze has durability and stability, which can withstand
the test of time and maintain the original appearance of sculptures. At the same time, the bronze material also gives the work a texture
and luster, enhancing the artistic effect of the sculpture. During the production process, the sculptor uses exquisite carving techniques
to vividly depict the clown's expressions, clothing, and details. This exquisite craftsmanship makes sculpture highly artistic and ornamental.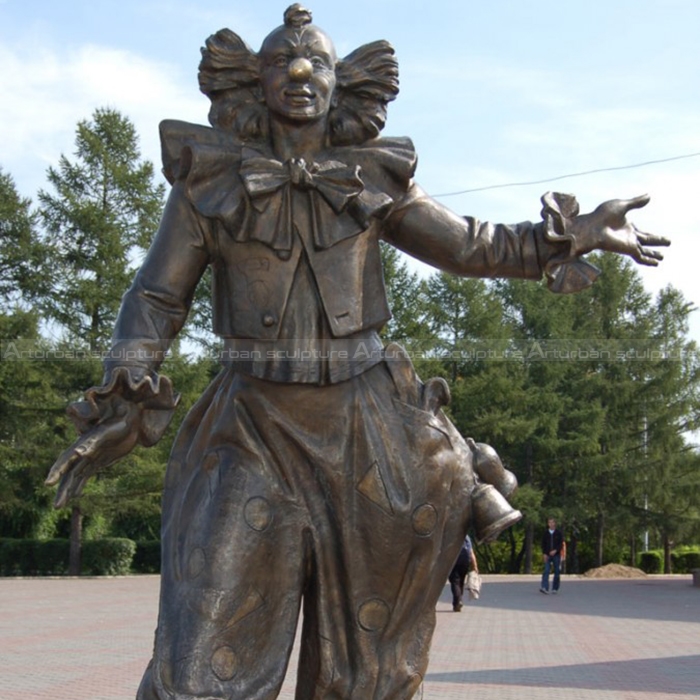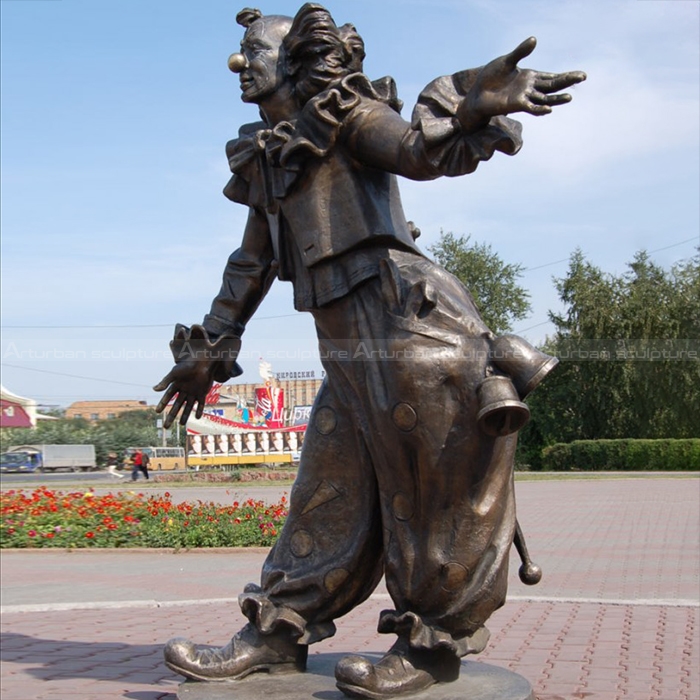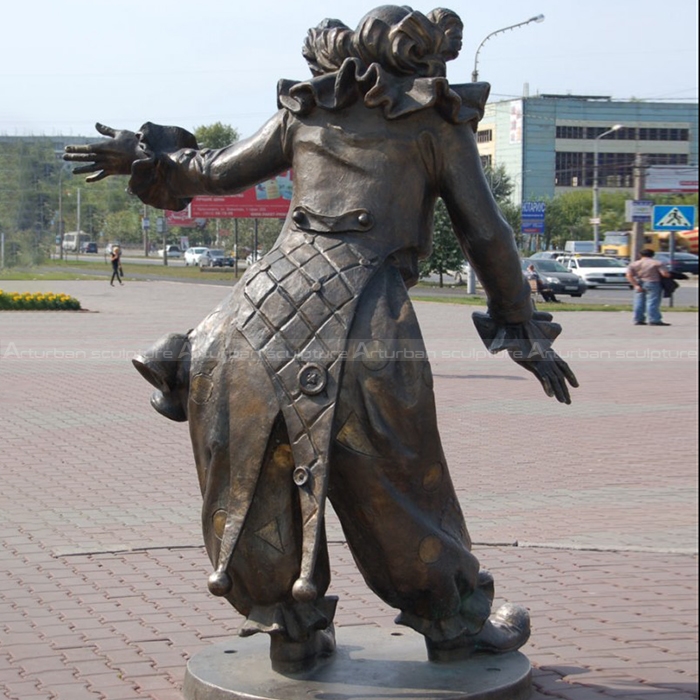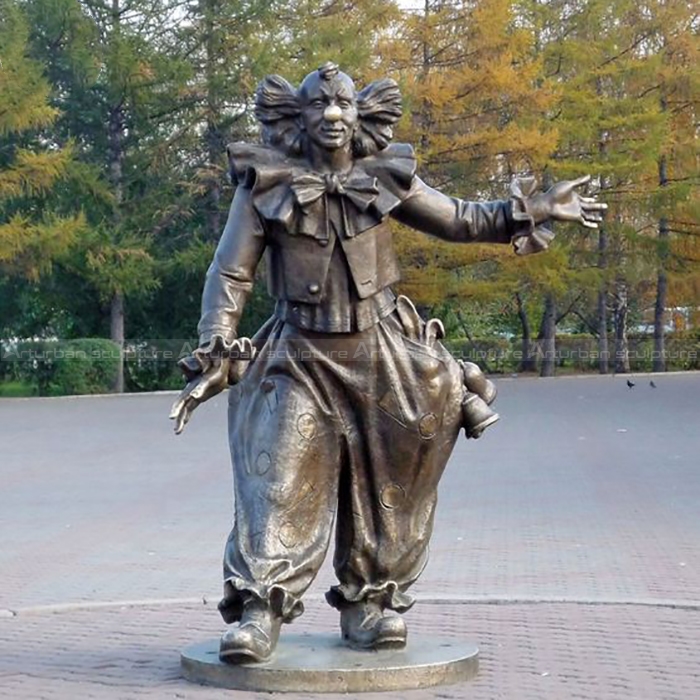 2. Production process of bronze clown sculpture
My artist will make 1:1 clay mold, when finished clay mold. We will take photos for your reference, the clay mold can modify any
details till you satisfied with it. Then we go ahead to make statue, when finished statue, also we will take photos for your reference.
After you satisfied with all, I will arrange packing and shipment. Arturban sculpture can make large dog statue in bronze, marble,
fiberglass, stainless steel. Our team will make a production plan, according to your design, budget, delivery time, or any other service.
Our final aim is to supply high quality and cost-saving sculpture efficiently.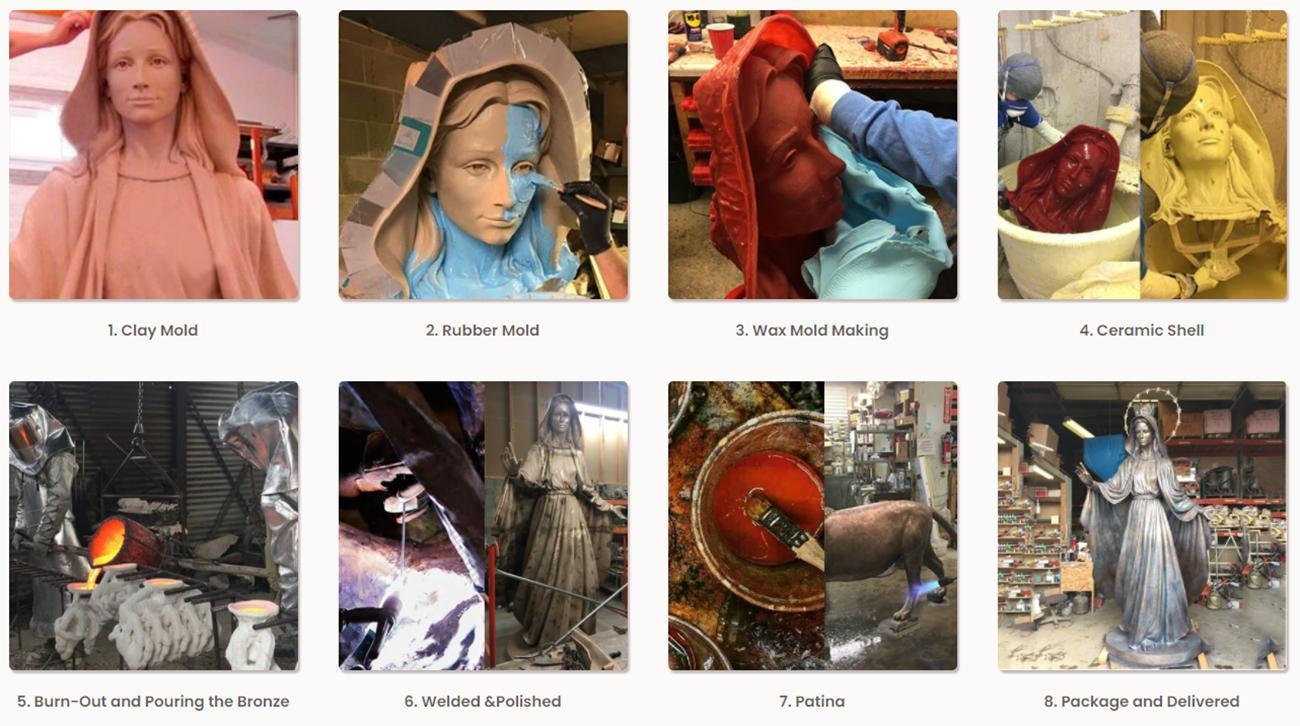 Send us your requirements now, we will reply to your email within 24 hours