1.Introduction of bronze native american statues
This is a bronze native american statues named "The Power of the Creator". It is a masterpiece created by Colorado artist Danny Haschugh.
It is themed on a Native Americans in the United States man who kneels on the base of the sculpture, carrying a curved bow. The sculpture
presents a dynamic posture as a whole, demonstrating the determination of men to unleash their strength and abilities.
This sculpture aims to showcase the higher power of creating nature and humanity. The man's posture shows his determination and strength,
symbolizing the connection between nature and the universe. The bronze material gives the sculpture a sense of eternity and stability, while
highlighting the resilience of creativity and strength.
The Native American Indian Warrior Statues is meticulously crafted with vivid details. The man's face is full of confidence and determination, and
his muscular lines showcase the beauty of strength. The shape of the curved bow and arrow echoes the posture of the man, creating a harmonious
and powerful scene.
This sculpture is suitable for display in various occasions and spaces, such as public squares, museums, or art exhibitions. It is not only a decorative
artwork, but also a symbol and expression of ideas. It stimulates people's thinking about the connection between humans and nature, and encourages
them to explore their own potential and strength.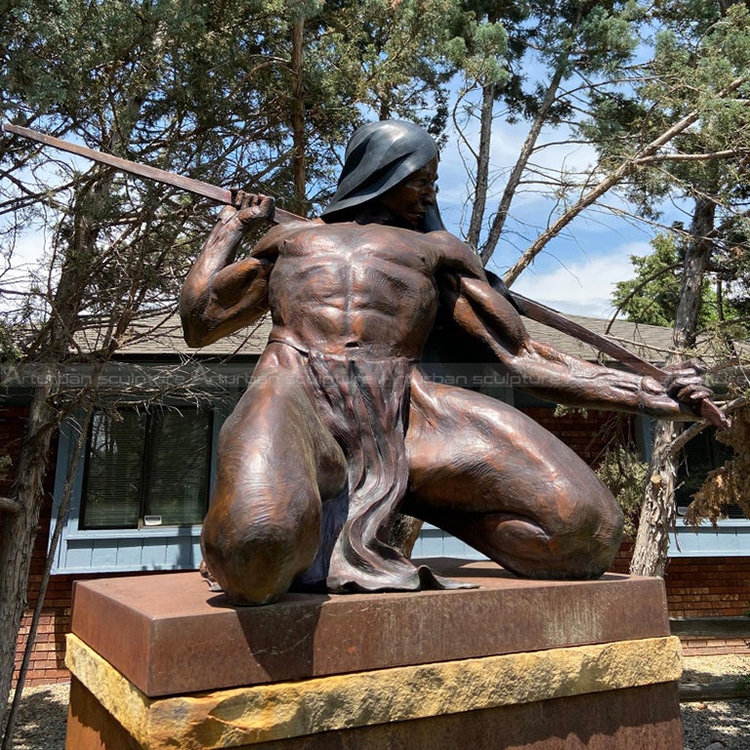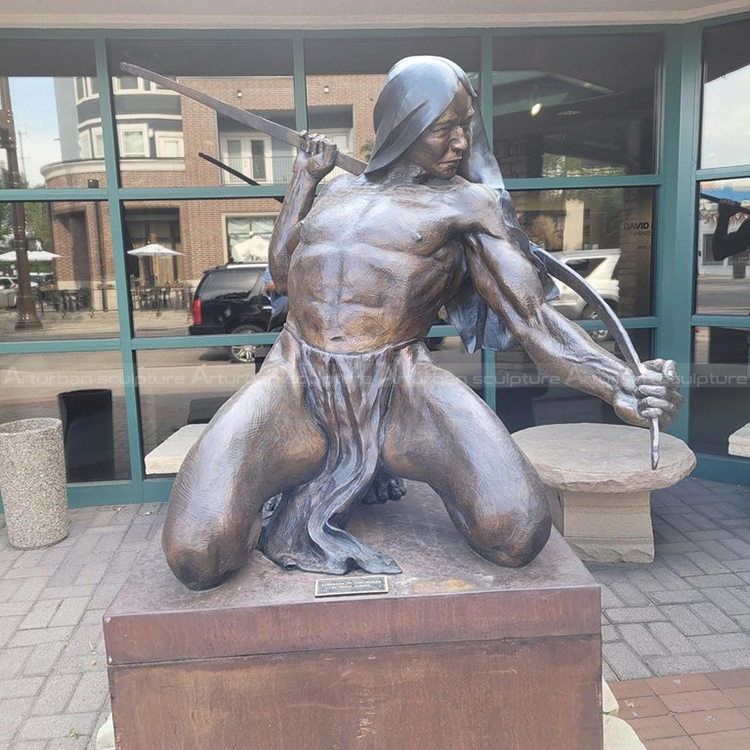 2. Production process of bronze native american statues
My artist will make 1:1 clay mold, when finished clay mold. We will take photos for your reference, the clay mold can modify any
details till you satisfied with it. Then we go ahead to make statue, when finished statue, also we will take photos for your reference.
After you satisfied with all, I will arrange packing and shipment. Arturban sculpture can make large dog statue in bronze, marble,
fiberglass, stainless steel. Our team will make a production plan, according to your design, budget, delivery time, or any other service.
Our final aim is to supply high quality and cost-saving sculpture efficiently.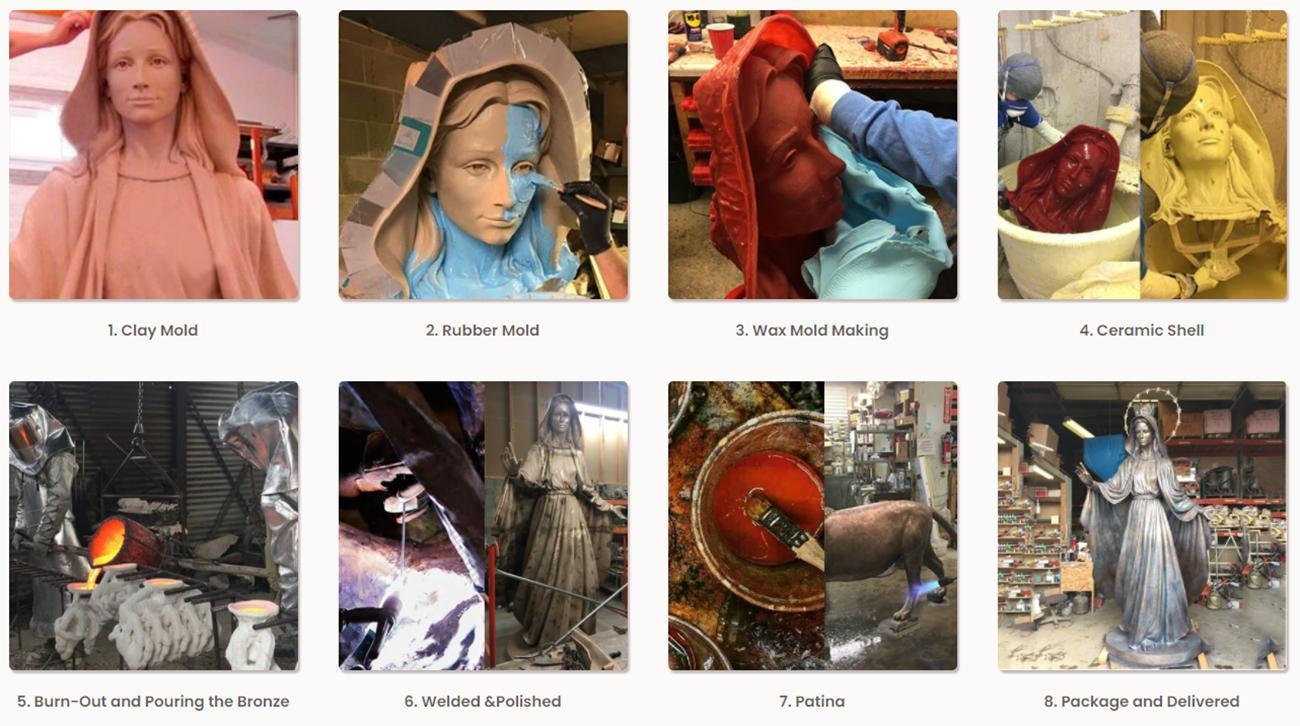 Send us your requirements now, we will reply to your email within 24 hours