1.Introduction of native american indian warrior statues
Native american indian warrior statues is an exquisite and moving artwork. This extraordinary artwork depicts three Native American soldiers preparing for battle, shooting arrows into the night sky and then sitting quietly waiting for the arrows to fall back to the ground, demonstrating their bravery.
This sculpture vividly demonstrates the courage and resilience of indigenous warriors through the dynamic expression of visual details and postures. They aim at the night sky and shoot arrows that symbolize their brave challenge and resistance to the enemy. The soldiers sat quietly waiting for the arrows to fall, demonstrating their patience and calm thinking, demonstrating their wisdom and strategy in battle.
This sculpture not only has unique expressive techniques, but also plays an important role in decoration. Its exquisite craftsmanship and delicate carving details give the sculpture a sense of realism and power. This artwork can become a highlight of indoor or outdoor spaces, attracting people's attention and interest. It is not only an ornament, but also a symbol of culture and history, showcasing the traditions and values of Native Americans.
The advantage of making this sculpture lies in the use of bronze as the material. Bronze has durability and corrosion resistance, which can withstand the test of time and maintain its good appearance. It also has good plasticity, allowing sculptors to accurately shape the images and details of warriors. Bronze materials can also give sculptures a unique texture and luster, enhancing their visual and decorative effects.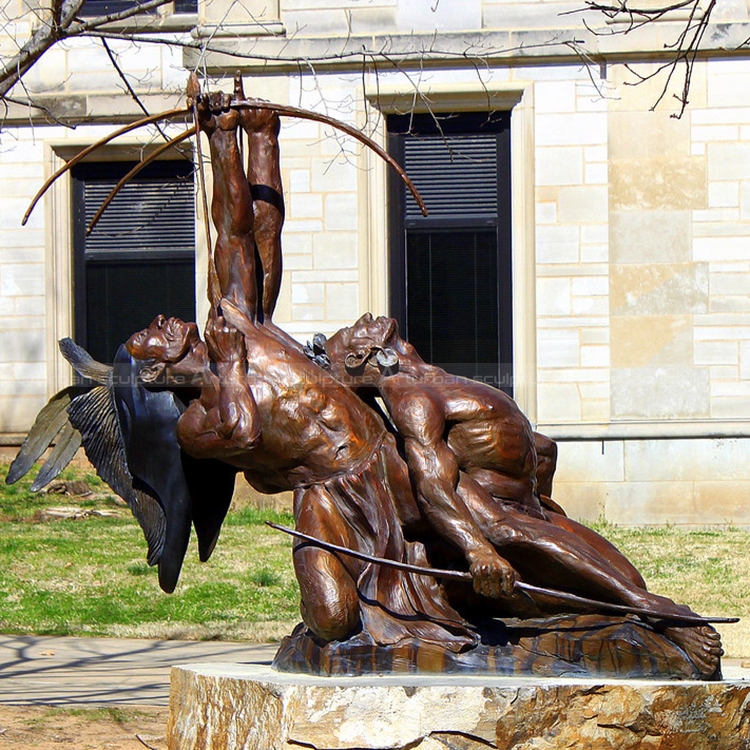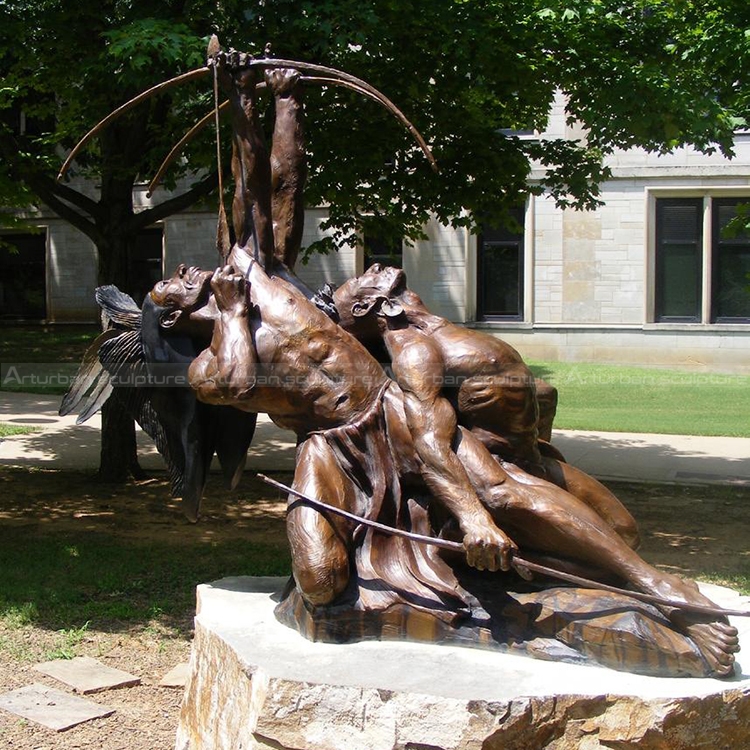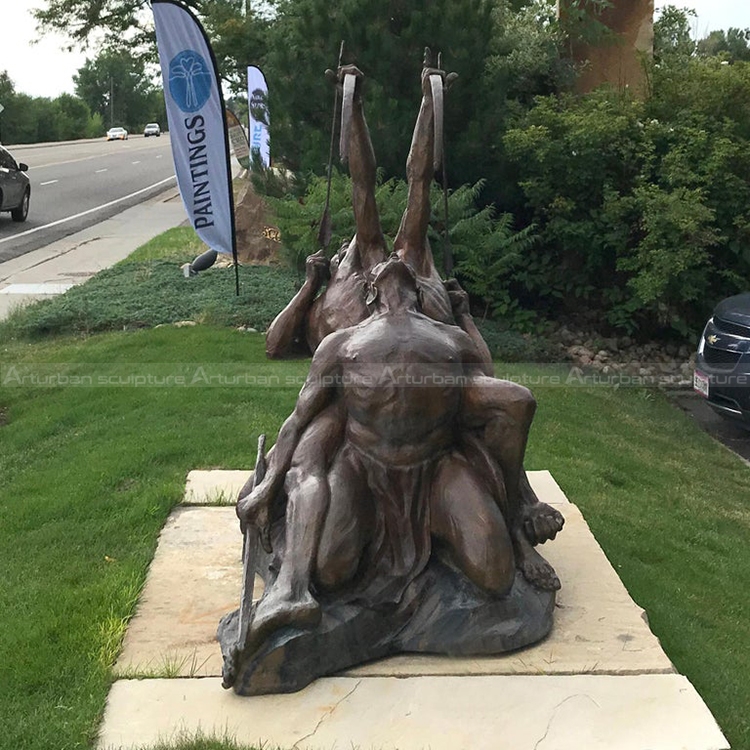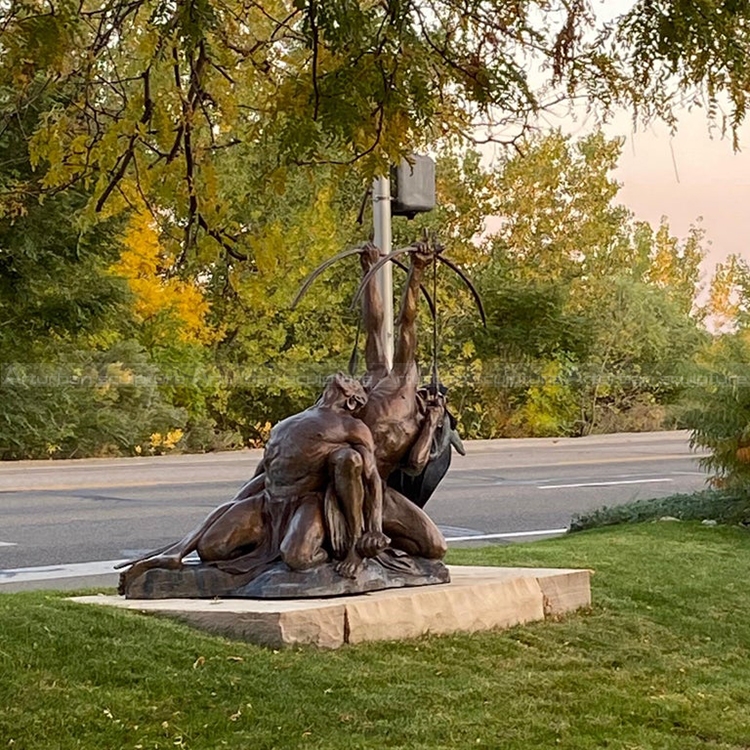 2. Production process of native american indian warrior statues
My artist will make 1:1 clay mold, when finished clay mold. We will take photos for your reference, the clay mold can modify any
details till you satisfied with it. Then we go ahead to make statue, when finished statue, also we will take photos for your reference.
After you satisfied with all, I will arrange packing and shipment. Arturban sculpture can make large dog statue in bronze, marble,
fiberglass, stainless steel. Our team will make a production plan, according to your design, budget, delivery time, or any other service.
Our final aim is to supply high quality and cost-saving sculpture efficiently.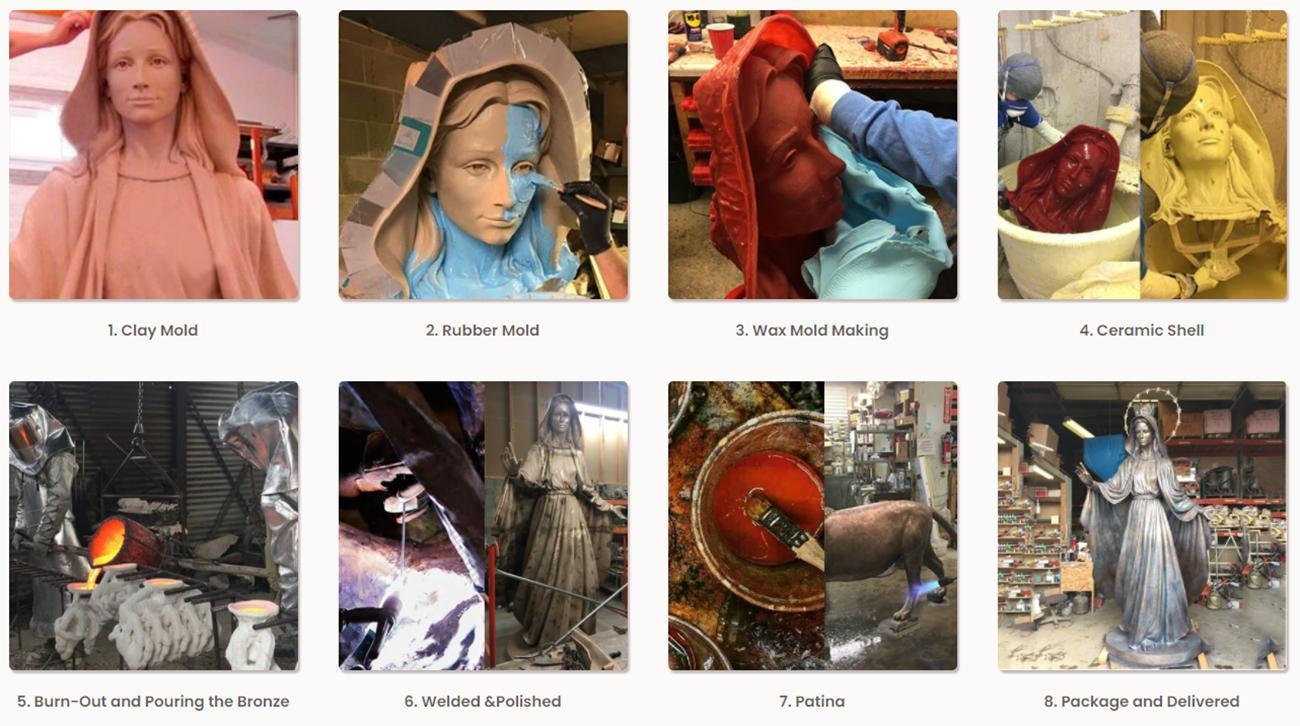 Send us your requirements now, we will reply to your email within 24 hours