1. Introduction of cleopatra bust statue
This is the cleopatra bust statue. It is a unique and charming artwork inspired by Cleopatra VII, showcasing the unique charm of
ancient Egyptian civilization. The bronze Cleopatra style bust has a strong decorative effect on its appearance. The bust adopt elegant
and luxurious designs, showcasing the majesty and charm of Cleopatra. They usually have fine carvings and patterns, such as headwear,
necklaces, and bracelets, with exquisite and meticulous details, highlighting the artistic style of Egyptian civilization. These decorative
elements not only add beauty to the artwork, but also highlight the uniqueness and glory of Egyptian culture.
The production of bronze Cleopatra style busts has production advantages. Bronze is a durable and easy to process material with excellent
toughness and plasticity, allowing artists to achieve a higher level of detail expression during the production process. Bronze also has
corrosion-resistant properties, allowing these busts to withstand the test of time and be preserved for a long time. In addition, bronze
has a luster and texture, making the bust more eye-catching during display and increasing its ornamental value.
The production process of the bronze Cleopatra style bust also has technical advantages. During the production process, artists need
to rely on wax models and casting techniques to achieve precise replication. This casting technique allows each bust to accurately present
the details and features of the original work, maintaining the artist's original intention. In addition, casting can also achieve large-scale
production during the production process, allowing more people to appreciate these wonderful works of art.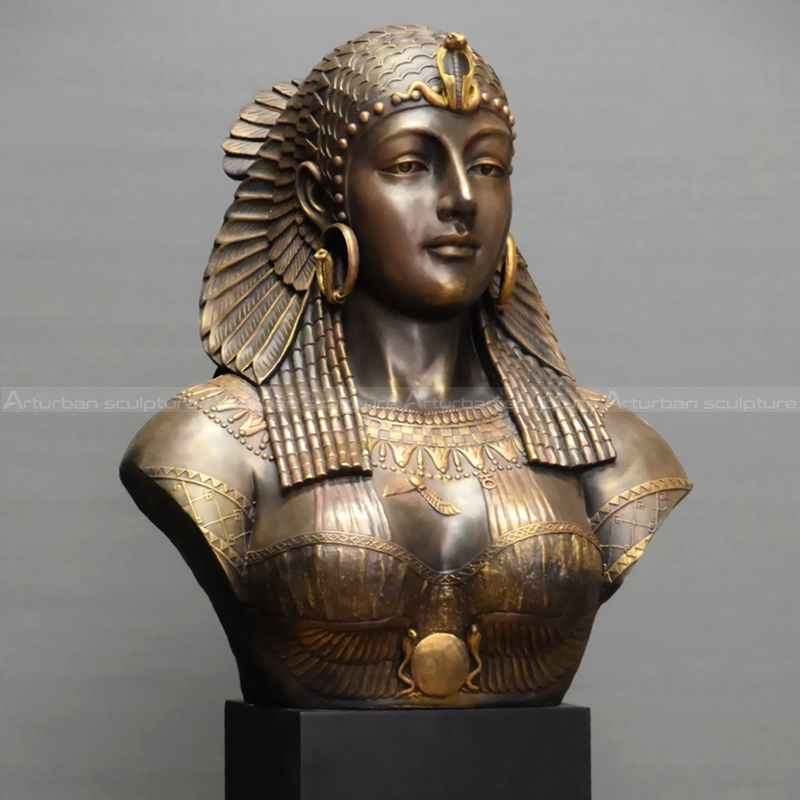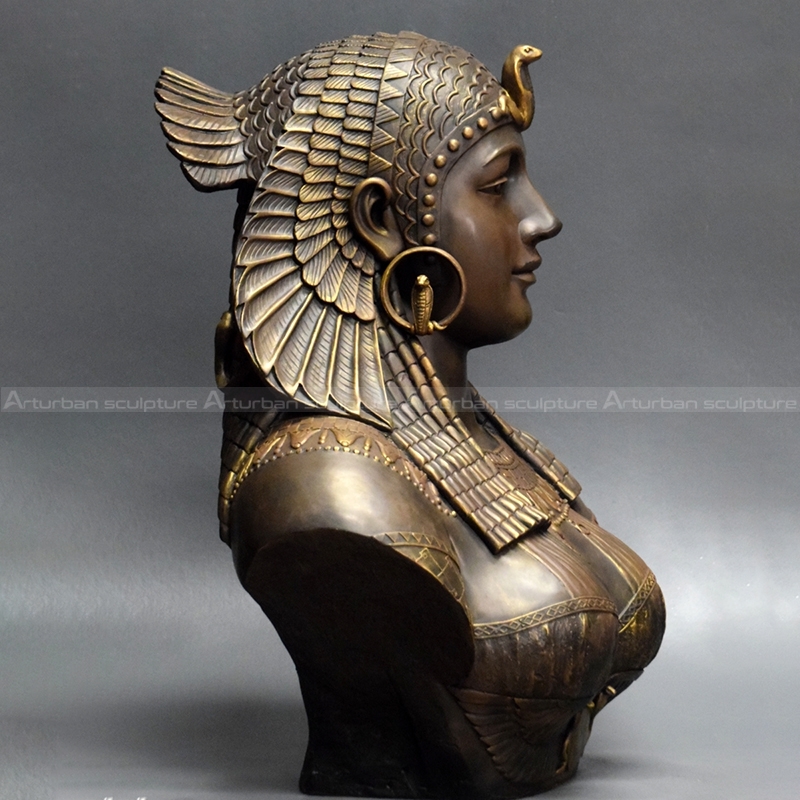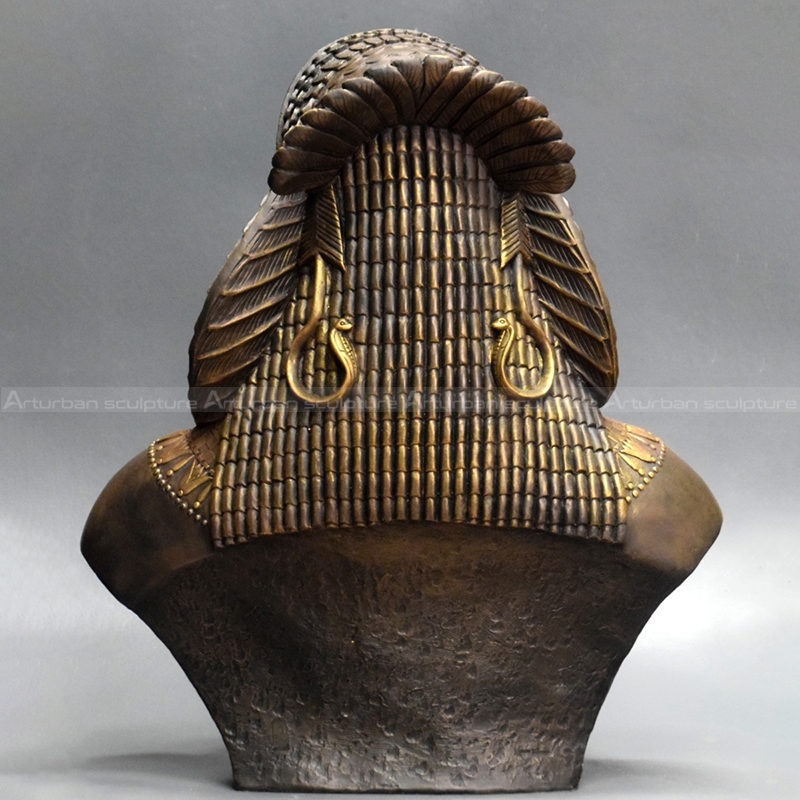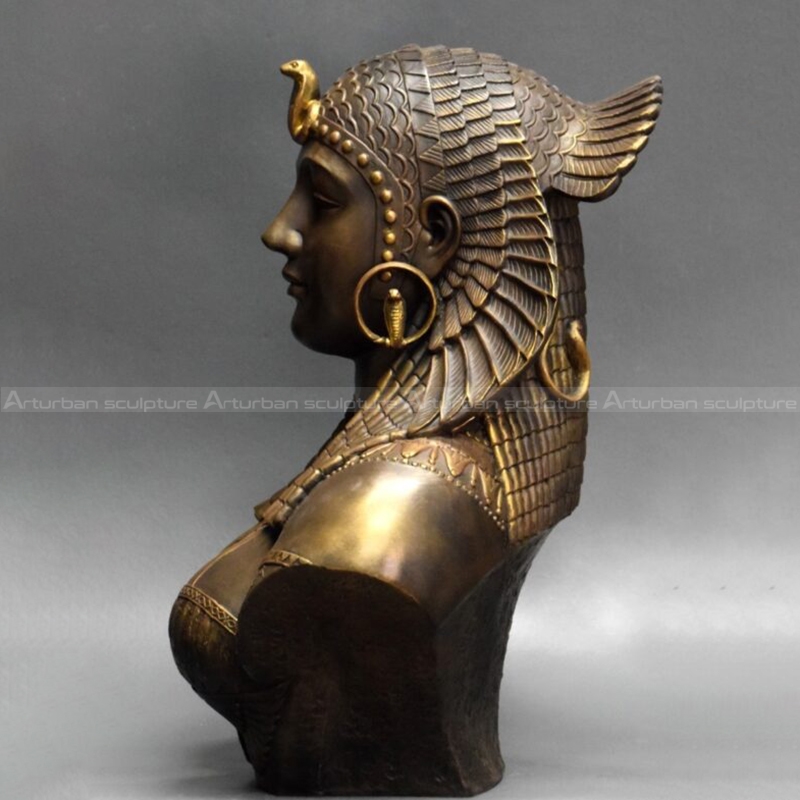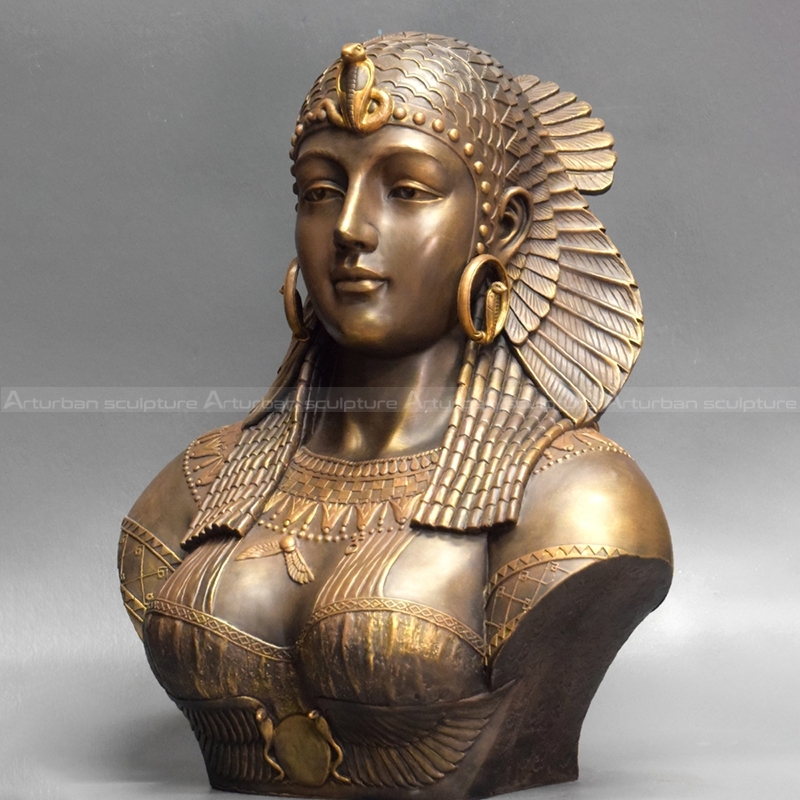 2. Production process
My artist will make 1:1 clay mold, when finished clay mold,  we will take photos for your reference, the clay mold can modify any
details till to your satisfactions with it. Then we go ahead to make statue, when finished statue, also we will take photos for your
reference, after your satisfactions, I will arrange packing and shipment. Arturban sculpture can make large horse statue in bronze,
marble, fiberglass, stainless steel. Our team will make a production plan, according to your design, budget, delivery time, or any
other service. Our final aim is to supply high quality and cost-saving sculpture efficiently.
Send us your requirements now, we will reply to your email within 24 hours