1.Introduction of female statues for sale
This is a female statues for sale. On the bench, a bronze woman sat wearing a fashionable hat and elegant high heels. Emitting an elegance
and charm. Sculpture artists cleverly capture the posture and details of women, with exquisite carving techniques showcased on the edges
of hats and the lines of high heels. Her image seems to be telling her own story, attracting people to stop and admire, adding a touch of artistic
charm to the environment.
This Woman Art Sculpture has a striking effect in terms of exterior decoration. The image of a woman is finely carved, showcasing her elegant
sitting posture and confident demeanor. This sculpture can be placed in public places such as parks, gardens, or squares, adding an artistic
atmosphere to the environment and attracting the attention of visitors.
The manufacturing advantages of bronze material make this sculpture durable and stable. Bronze is a sturdy and durable material that can
withstand the tests of time and natural environment. It has corrosion resistance and antioxidant properties, which can maintain the shape
and details of the sculpture for a long time. This enables sculptures to showcase their beauty and artistic value for a long time in outdoor
environments.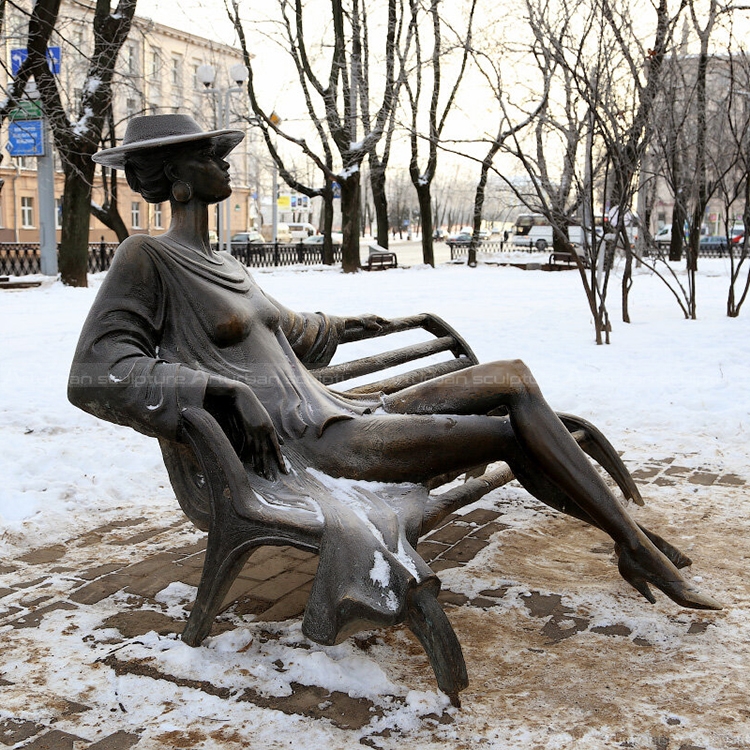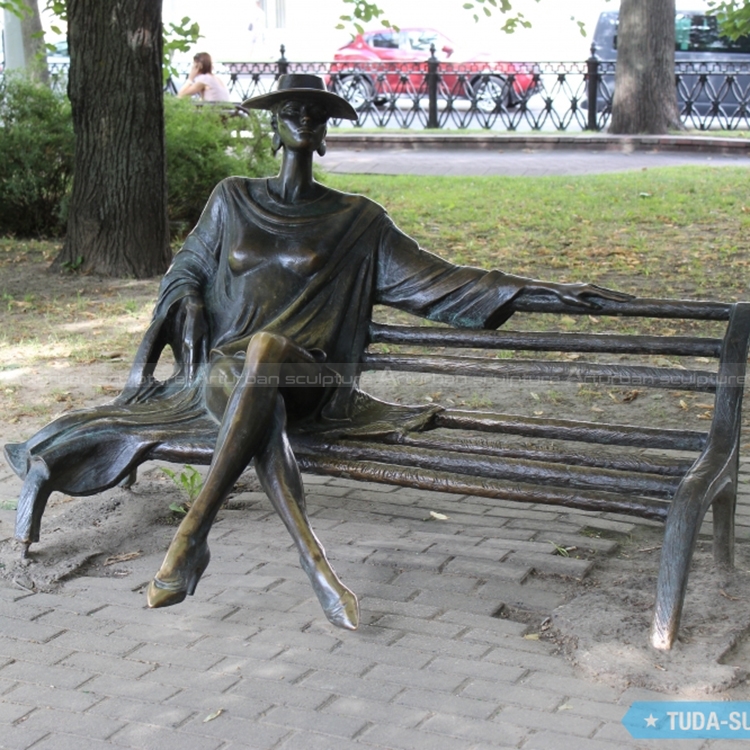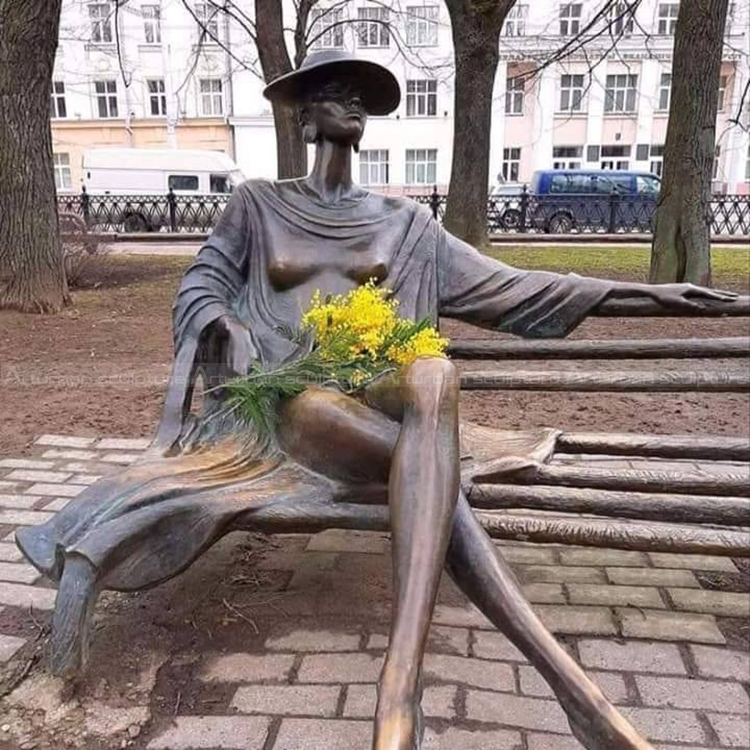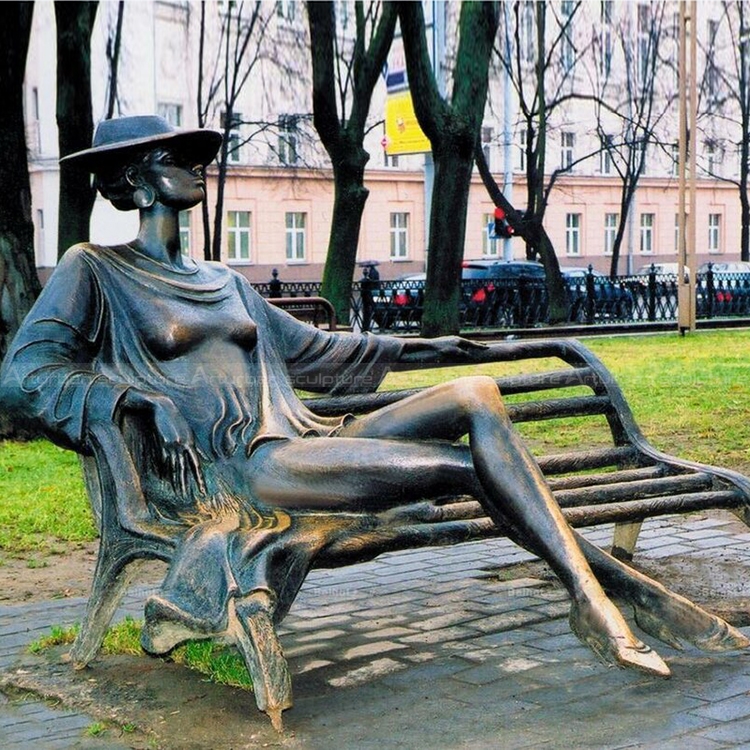 2. Production process of female statues for sale
My artist will make 1:1 clay mold, when finished clay mold. We will take photos for your reference, the clay mold can modify any
details till you satisfied with it. Then we go ahead to make statue, when finished statue, also we will take photos for your reference.
After you satisfied with all, I will arrange packing and shipment. Arturban sculpture can make large dog statue in bronze, marble,
fiberglass, stainless steel. Our team will make a production plan, according to your design, budget, delivery time, or any other service.
Our final aim is to supply high quality and cost-saving sculpture efficiently.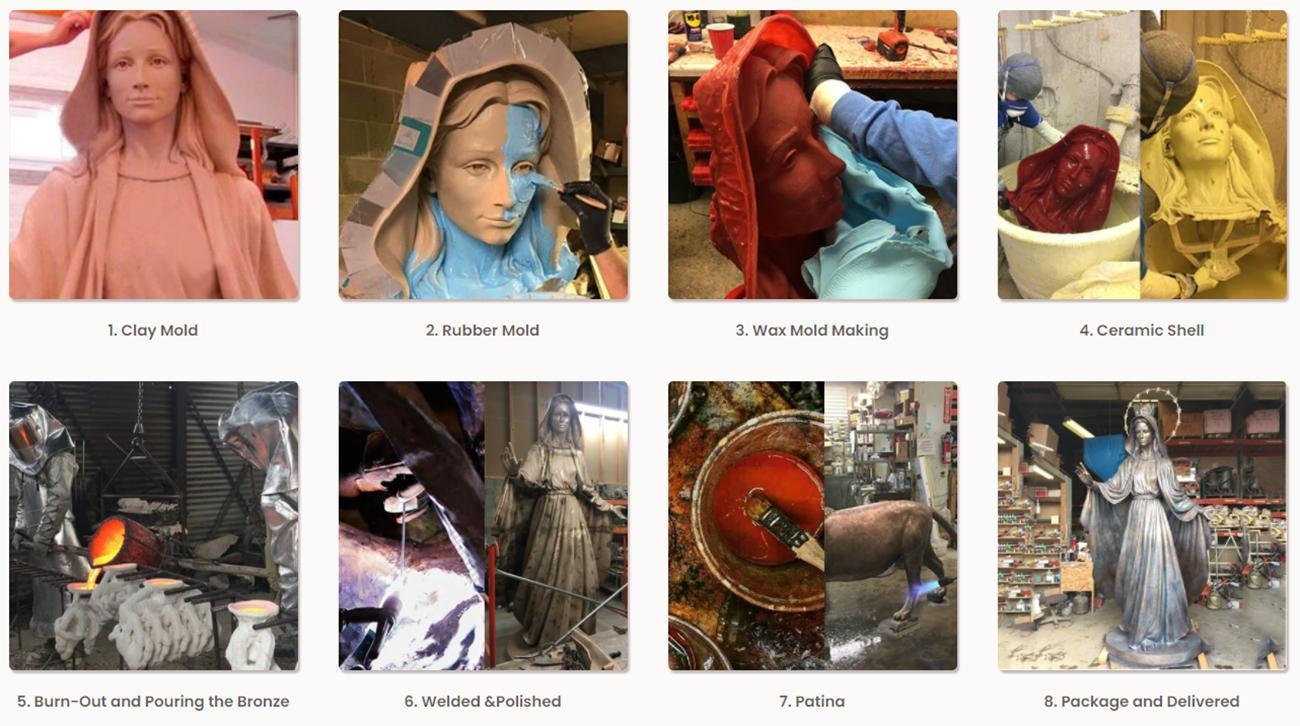 Send us your requirements now, we will reply to your email within 24 hours