1.Introduction of freddie mercury sculpture
This is the freddie mercury sculpture. It was created in memory of one of the world's greatest rock music performers. This sculpture vividly captures
the characteristics and style of Freddie Mercury. He wore a signature stage outfit with a confident and charming expression. The statue showcases his
unique appearance, holding a microphone in his hand, as if bringing a wonderful performance to the audience. The bronze material gives the sculpture
a delicate texture and luster, making it more vivid and realistic. This statue is not only a tribute to Freddie Mercury's music career, but also an eternal
commemoration of his contributions to the music world.
The statue of Freddie Mercury has a unique and eye-catching role as a decoration. It not only showcases the image of Freddie Mercury as an outstanding
musician and rock legend, but also becomes a cultural symbol and artwork. The existence of this statue adds a unique atmosphere and charm to music
venues, rock themed bars, music schools, and other places. It attracts people's attention to music and art, inspiring their interest in Freddie Mercury and
his musical heritage. This statue has also become a pilgrimage site for fans, attracting tourists from all over the world to watch and commemorate this
great music performer.
The use of bronze material in the production of the statue of Freddie Mercury has many advantages. Firstly, bronze is a durable and long-lasting material
that can withstand the tests of time and natural elements, allowing statues to be preserved for a long time. Secondly, bronze has good plasticity and can be
accurately carved and shaped by artists to create complex details, making statues more realistic and exquisite. In addition, bronze has a high degree of
toughness and strength, allowing the statue to withstand external impacts and challenges without being easily damaged. Bronze also has natural anti-corrosion
properties, which can resist corrosion and oxidation, maintaining the original beauty of the statue.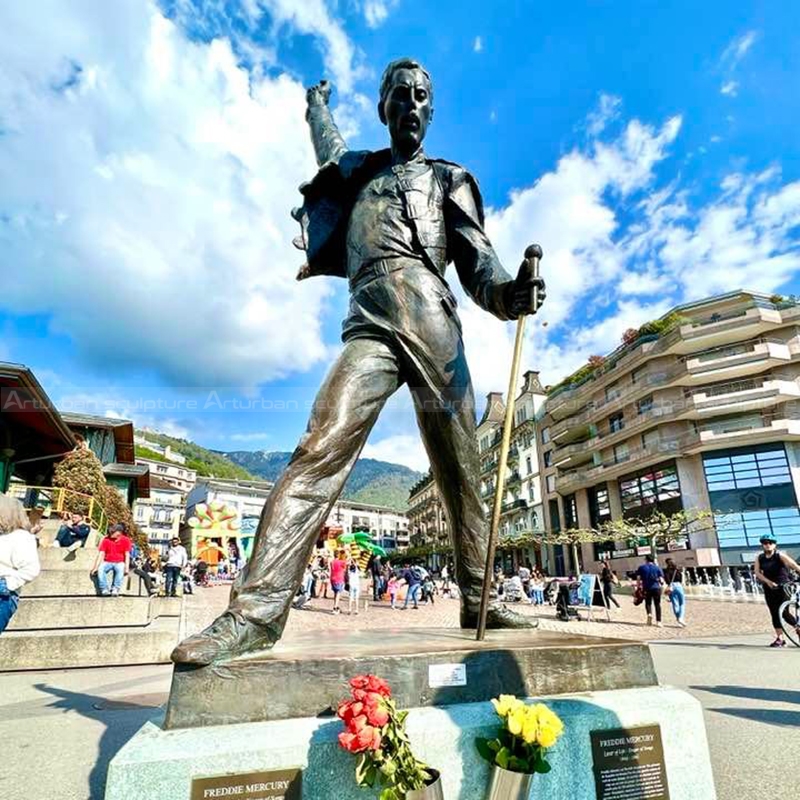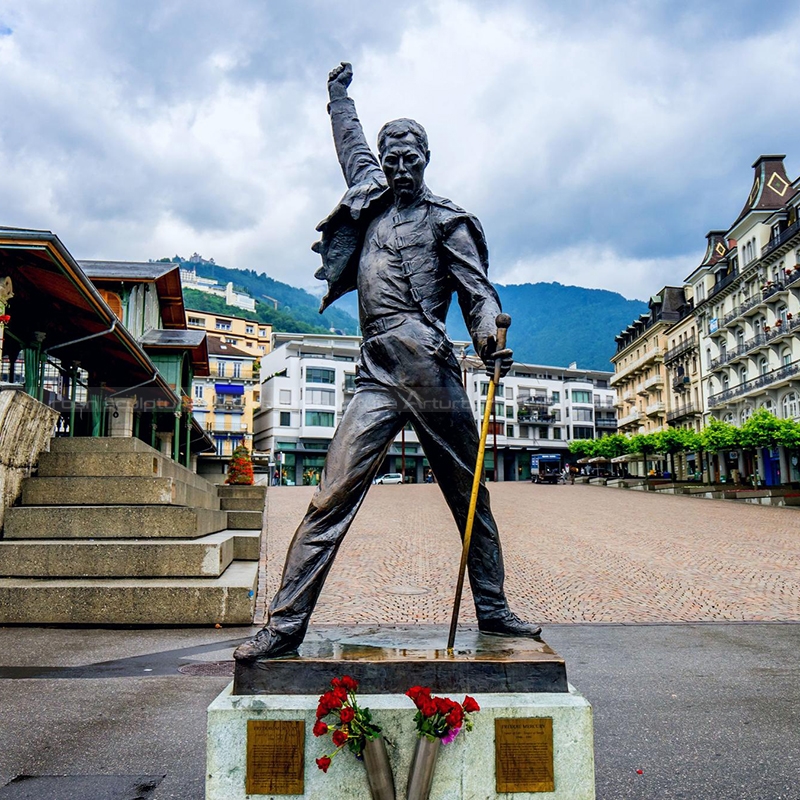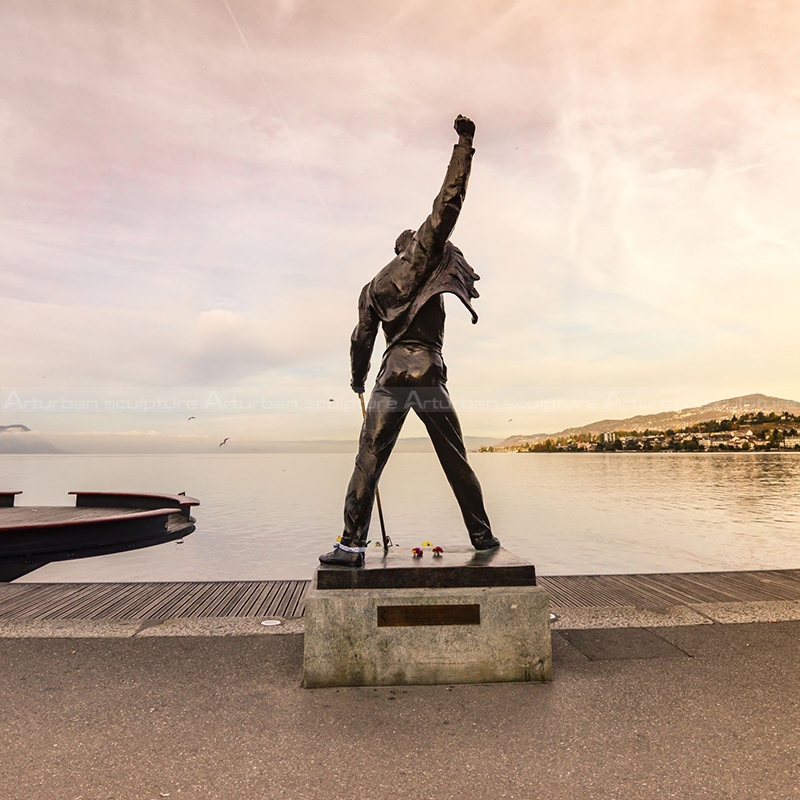 2. Production process of freddie mercury sculpture
My artist will make 1:1 clay mold, when finished clay mold. We will take photos for your reference, the clay mold can modify any
details till you satisfied with it. Then we go ahead to make statue, when finished statue, also we will take photos for your reference.
After you satisfied with all, I will arrange packing and shipment. Arturban sculpture can make large dog statue in bronze, marble,
fiberglass, stainless steel. Our team will make a production plan, according to your design, budget, delivery time, or any other service.
Our final aim is to supply high quality and cost-saving sculpture efficiently.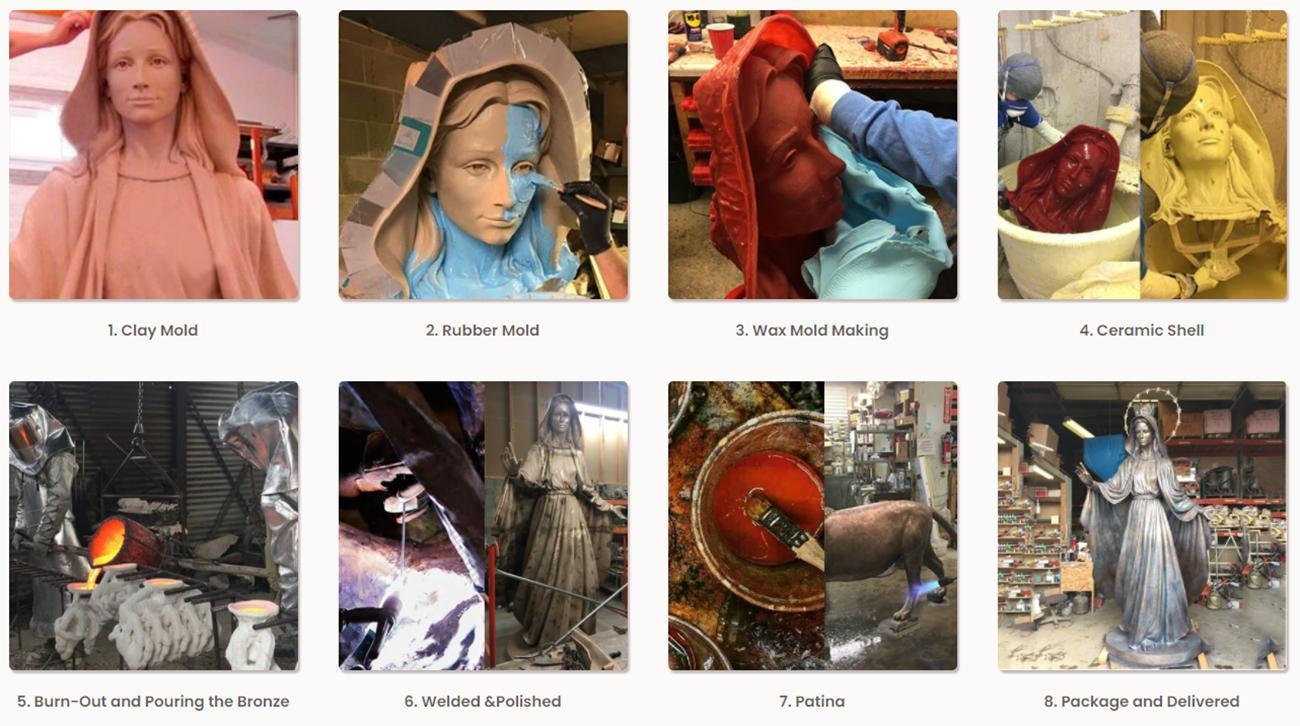 Send us your requirements now, we will reply to your email within 24 hours