1.Introduction of hans christian andersen sculpture
This is bronze hans christian andersen sculpture. The statue is an artwork with significant symbolic significance. This statue is located in
the Si Park in the center of Indre By and has become one of the city's landmark landmarks.
Statue of Hans Christian Andersen is depicted sitting in an elegant attire, holding a cane in his hand, symbolizing his age and wisdom.
Holding a book in the other hand, it showcases his identity and talent as a writer. Andersen was wearing a hat with his head tilted to one side,
giving a comfortable and casual feeling. His face had a rich expression, as if contemplating or appreciating something. The overall shape of
the statue is exquisite, and the details are exquisitely processed, allowing viewers to feel Andersen's personality and the creativity of the artist.
Through the statue, we can imagine Andersen sitting there, immersed in his own world, contemplating new stories and inspirations. His image
conveys a sense of warmth and familiarity, allowing people to feel the charm and humanistic spirit of his fairy tale world. This bronze statue has
become a symbol of Andersen's cultural heritage, attracting people to appreciate and commemorate this great writer.
In terms of production advantages, bronze material endows the statue with elegant and long-lasting characteristics. Bronze has good plasticity
and durability, can withstand the test of time, and is not easily corroded by the environment. The sculptor brought the image and details of
Andersen to life through exquisite craftsmanship and meticulous carving. The luster and texture of bronze add a unique visual effect to the statue,
making it appear vivid and eye-catching under sunlight.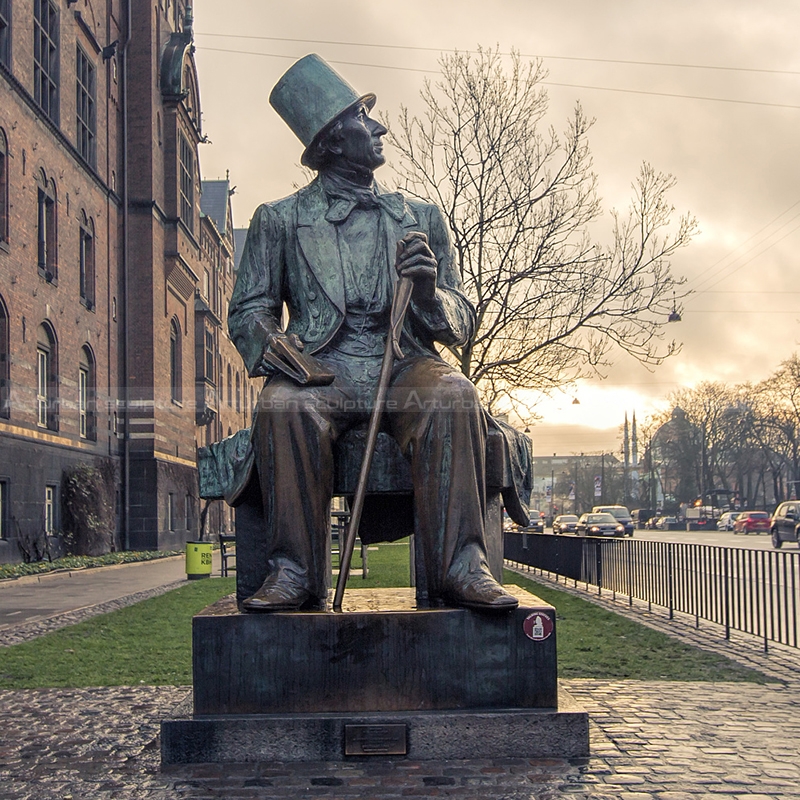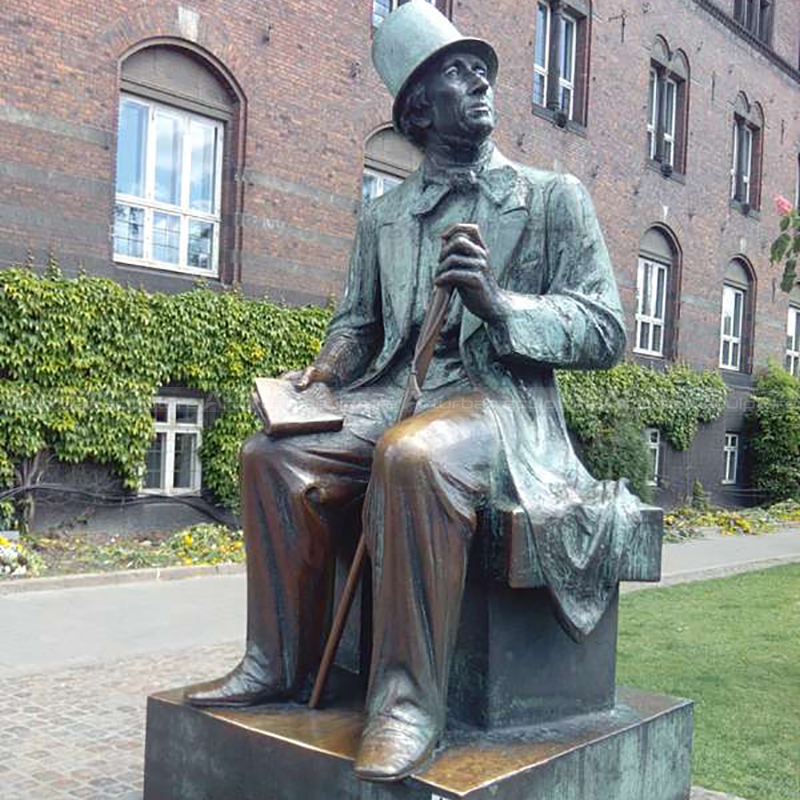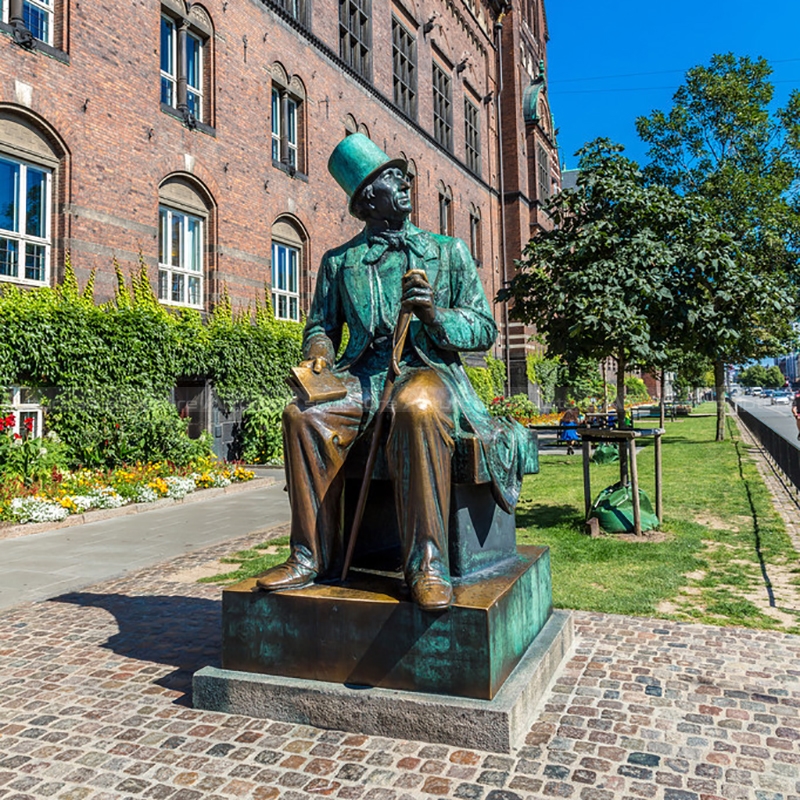 2. Production process of hans christian andersen sculpture
My artist will make 1:1 clay mold, when finished clay mold. We will take photos for your reference, the clay mold can modify any
details till you satisfied with it. Then we go ahead to make statue, when finished statue, also we will take photos for your reference.
After you satisfied with all, I will arrange packing and shipment. Arturban sculpture can make large dog statue in bronze, marble,
fiberglass, stainless steel. Our team will make a production plan, according to your design, budget, delivery time, or any other service.
Our final aim is to supply high quality and cost-saving sculpture efficiently.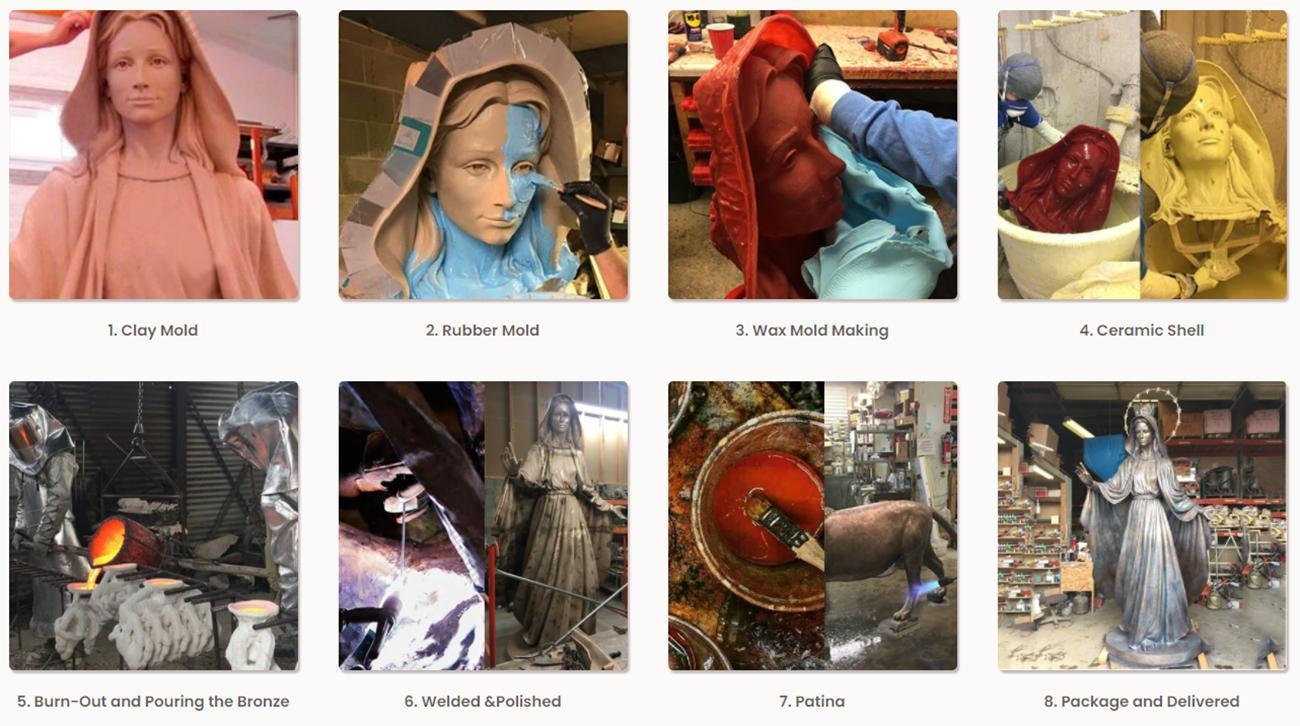 Send us your requirements now, we will reply to your email within 24 hours