1. Introduction of journey to freedom statue
This is the journey to freedom statue. Harriet Tubman is a famous abolitionism and underground railway leader in American
history. She is famous for helping many slaves escape from slavery. The sculpture 'Journey of Freedom' was created to
commemorate Tubman's courage and her pursuit of freedom. This sculpture depicts the image of Harriet Tubman standing
on a stone, dressed in simple attire, carrying a package on her shoulder. Her gaze was firm, as if guiding the path ahead. The
details of the sculpture are very delicate, showcasing Tubman's perseverance and determination. Her facial expression was
solemn and firm, expressing a desire for freedom and resistance to slavery.
The sculpture 'Journey of Freedom' has significant decorative significance. It is placed in public places such as parks, squares,
or historical sites, becoming an important monument. The sculpture showcases Harriet Tubman's courage and dedication by
shaping her image, inspiring people to pursue freedom and justice. It has also become an educational tool that guides people
to understand the history of slavery, recognize its violation of human dignity, and inspire people to cherish and defend freedom.
In terms of production, the "Freedom Journey" sculpture demonstrates the advantages of bronze material production. Bronze
has durability and corrosion resistance, which can withstand the test of time and natural environment, enabling sculptures to be
preserved for a long time and maintain their artistic value. The texture and color of bronze endow sculpture with a noble and
solemn temperament, making it more attractive and visually impactful. The artist cleverly utilizes the plasticity and sculptability
of bronze to create a vivid image of Tubman, presenting her personality and spirit.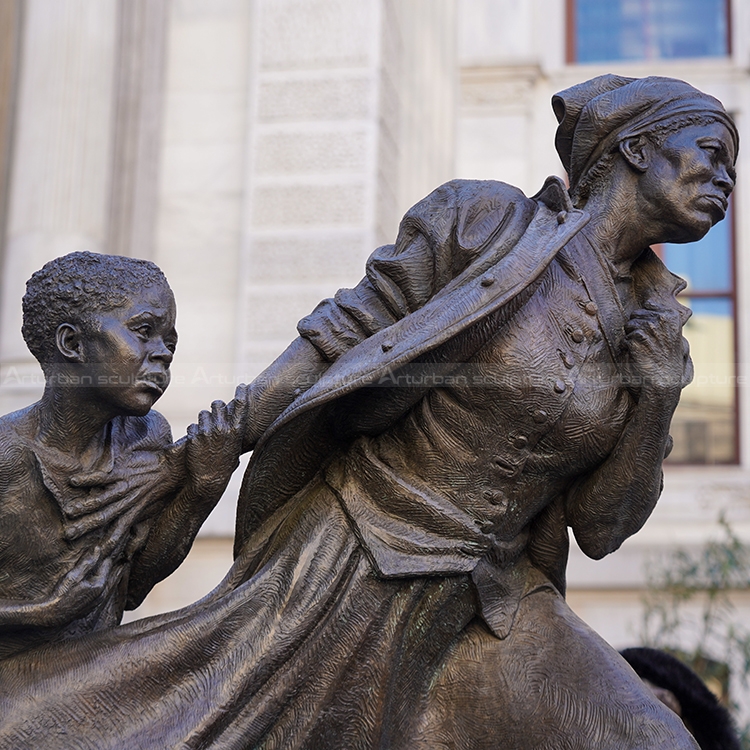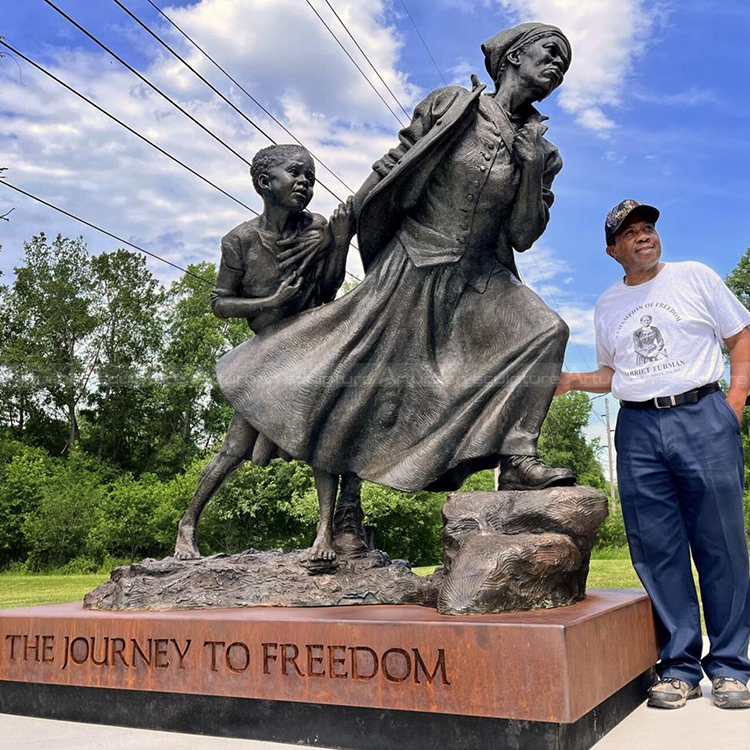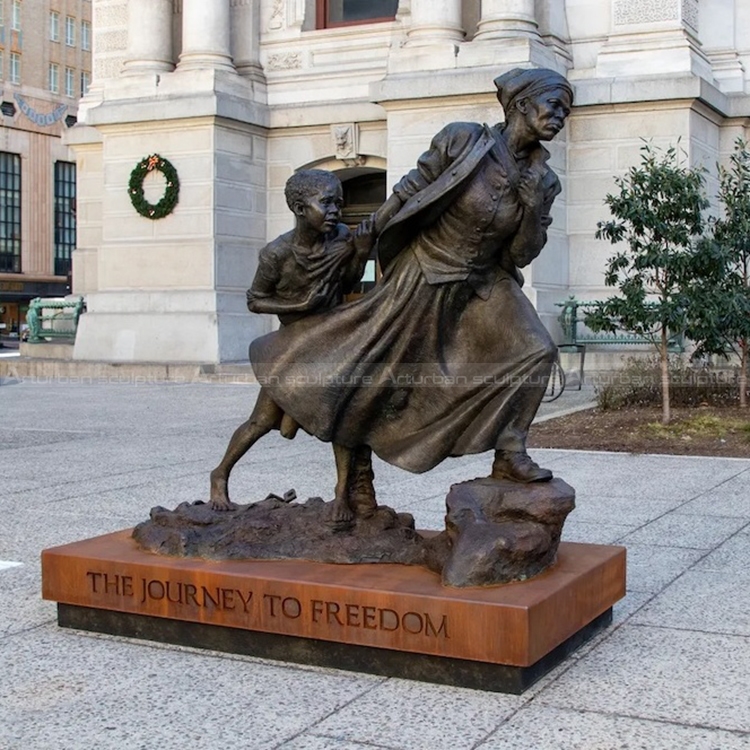 2. Production process
My artist will make 1:1 clay mold, when finished clay mold,  we will take photos for your reference, the clay mold can modify any details till to your satisfactions with it. Then we go ahead to make statue, when finished statue, also we will take photos for your reference, after your satisfactions, I will arrange packing and shipment. Arturban sculpture can make large horse statue in bronze, marble, fiberglass, stainless steel. Our team will make a production plan, according to your design, budget, delivery time, or any other service. Our final aim is to supply high quality and cost-saving sculpture efficiently.
Send us your requirements now, we will reply to your email within 24 hours