1.Introduction of kobe bryant sculpture
This is a bronze kobe bryant sculpture with his daughter. This is a precious commemorative statue, showcasing the deep emotions
and immortal spirit between father and daughter. This sculpture, through exquisite craftsmanship and delicate expression, forever
solidified Kobe and his daughter in that moment, making people forever miss and remember.
In the sculpture, Kobe and his daughter embrace each other tightly, filled with love and affection. Kobe's image shows his confidence
and determination, his posture appears firm and upright, with a hint of elegance and strength. And his daughter showed a naive and
lovely appearance, with a smile and happiness. The interaction and intimate relationship between father and daughter are touching,
expressing their bond to the fullest.
The Kobe Sculpture is made of bronze material, giving the work an eternal texture and quality. Bronze, as an ancient and sturdy material,
symbolizes the durability and immortality of sculpture. Through the texture and color of bronze, the sculpture presents a simple and
solemn atmosphere, adding a sense of solemnity and ceremony to the commemorative statue.
This bronze figure sculpture is not only a work of art, but also a precious commemoration. It allows people to forever remember Kobe
and his daughter, and feel the deep emotions and immortal spirit between them. The sculpture conveys Kobe's image as a great basketball
legend and a loving father to the world, inspiring people to pursue their dreams and cherish their family relationships. It has also become
an important cultural symbol, representing respect and commemoration for Kobe and his daughter.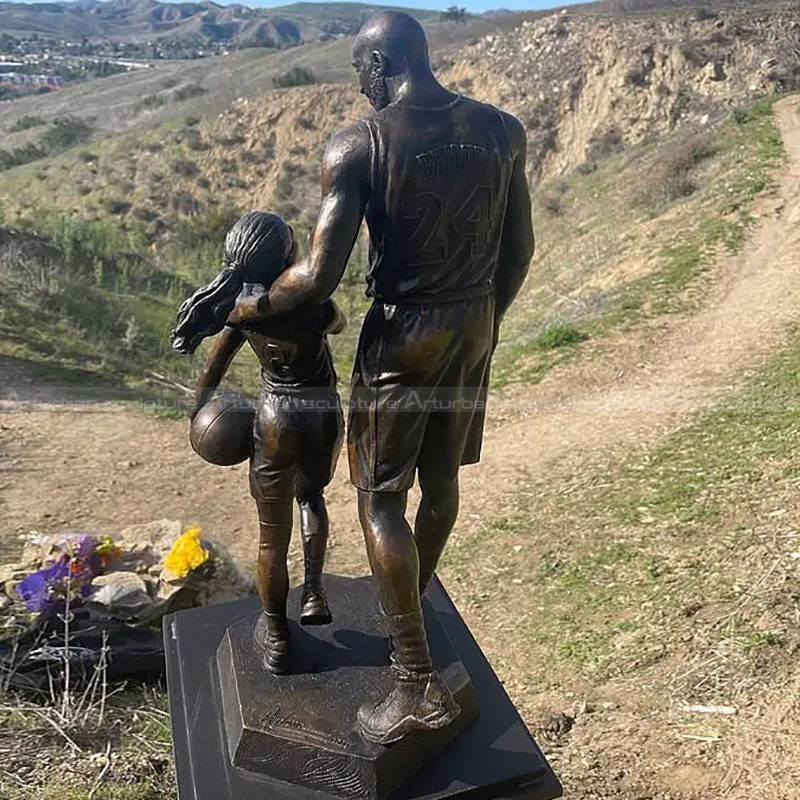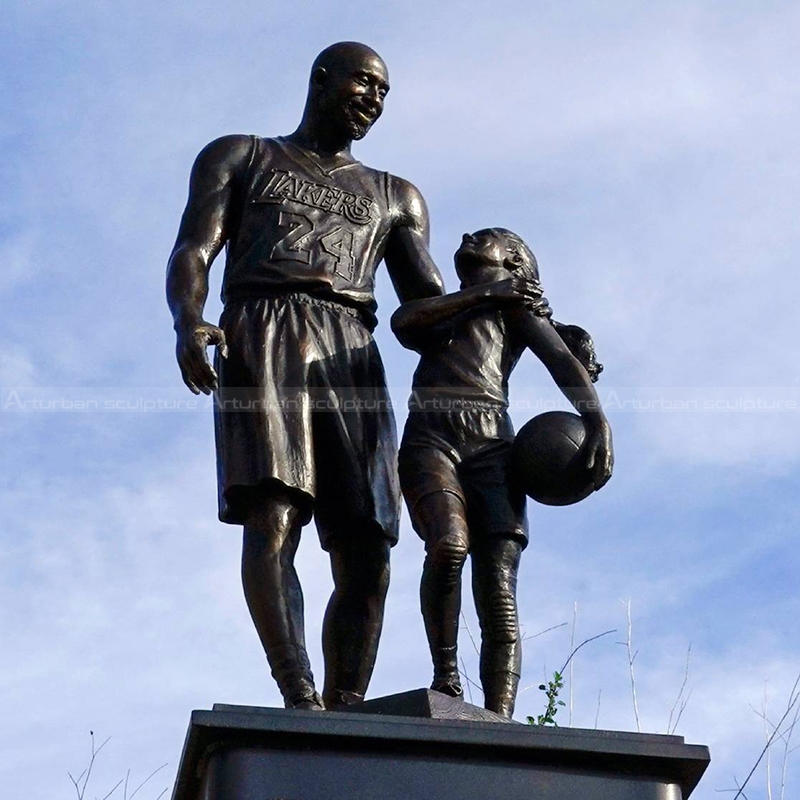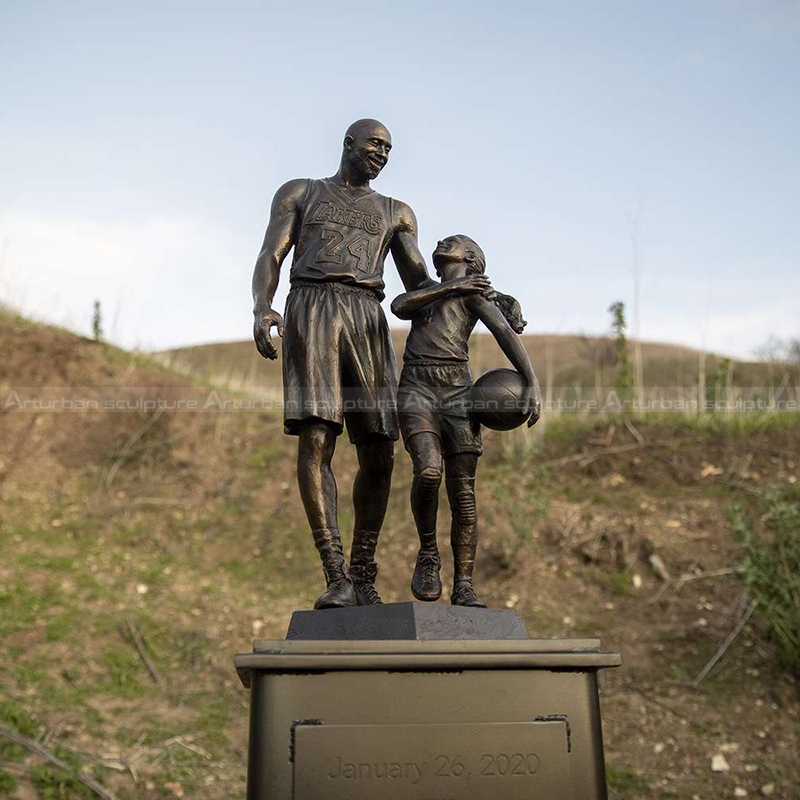 2. Production process of kobe bryant sculpture
My artist will make 1:1 clay mold, when finished clay mold. We will take photos for your reference, the clay mold can modify any details till you satisfied with it. Then we go ahead to make statue, when finished statue, also we will take photos for your reference. After you satisfied with all, I will arrange packing and shipment. Arturban sculpture can make large dog statue in bronze, marble, fiberglass, stainless steel. Our team will make a production plan, according to your design, budget, delivery time, or any other service. Our final aim is to supply high quality and cost-saving sculpture efficiently.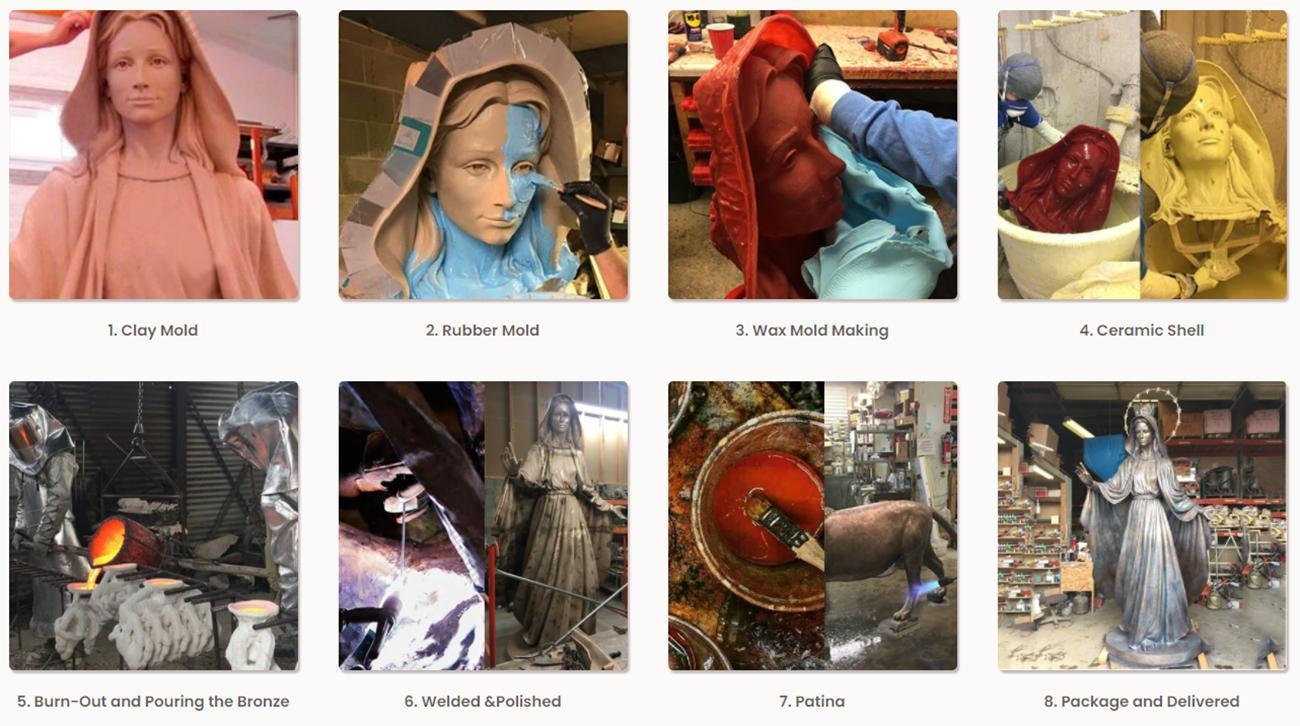 Send us your requirements now, we will reply to your email within 24 hours