1.Introduction of mother and baby sculpture
This is the mother and baby sculpture. It depicts the image of a black African woman holding a baby and raising it high. This statue
stands out for its unique appearance. Women's posture shows strength and maternal love, but also shows the characteristics of Culture
of Africa. Her face presented a dignified and confident expression, and her black skin was finely carved and realistic. Her body lines are
smooth and powerful, and she wears traditional clothing full of African charm, highlighting the cultural and artistic traditions of Africa.
The baby is raised high, symbolizing the blessings of hope, future, and maternal love.
Bronze African woman statues are suitable for decoration in public spaces. It can be placed in parks, squares, museums, or art exhibition
centers, becoming an object of appreciation and reflection for people. In these public places, bronze statues of African women show the
charm and diversity of Culture of Africa, providing a bridge for people to communicate and understand across cultures.
Bronze African woman statues have some manufacturing advantages, making them a popular art form. The durability of bronze material
enables the statue to maintain its value and have a long service life. Bronze has anti-corrosion and antioxidant properties, which can resist
the erosion of time and environment, enabling the statue to maintain good condition under various climatic conditions. Secondly, the
plasticity of bronze material endows statue making with high artistic expression..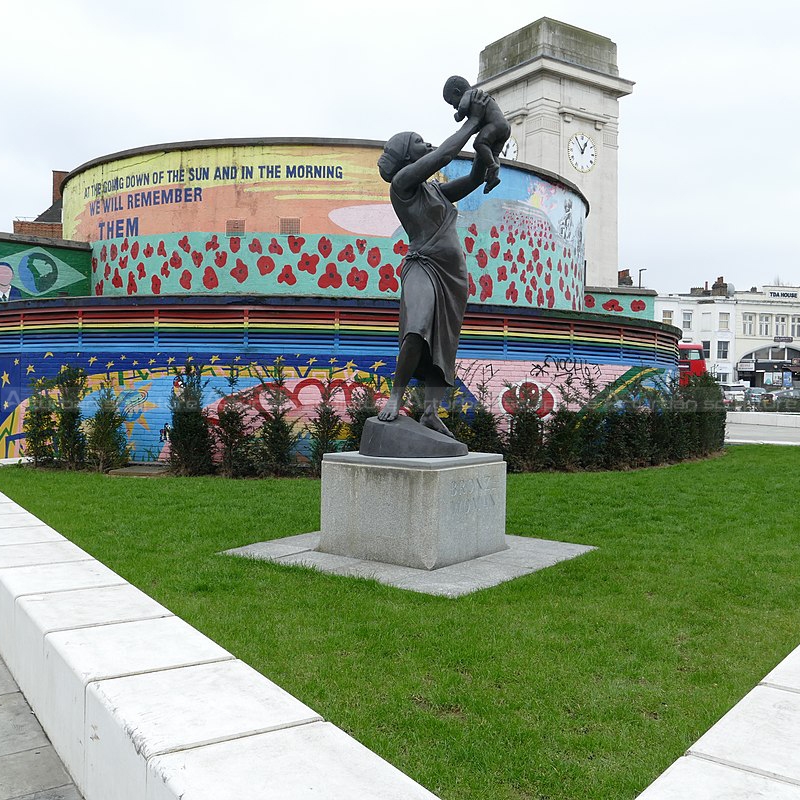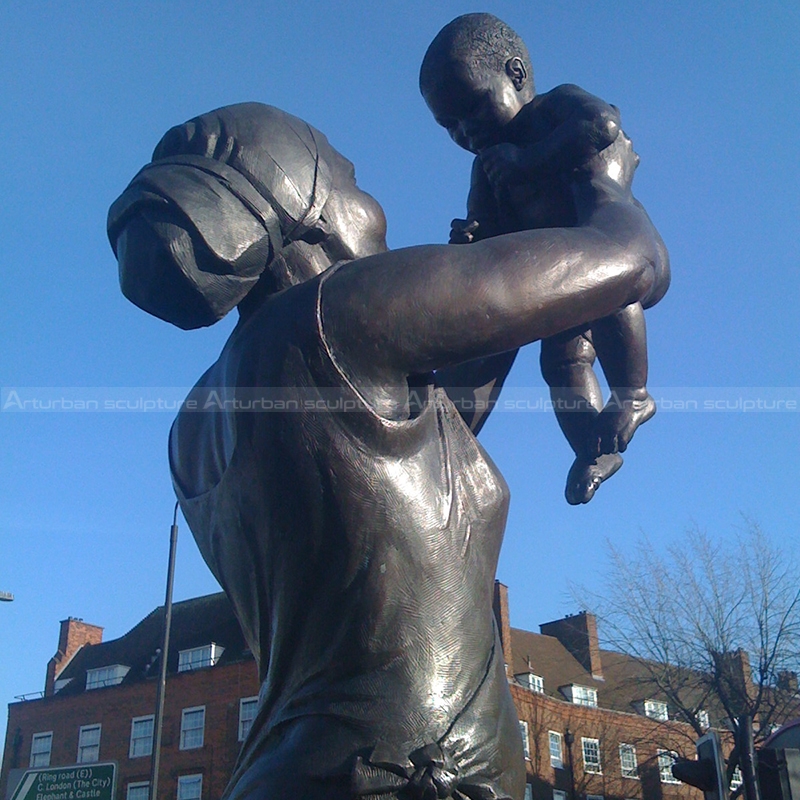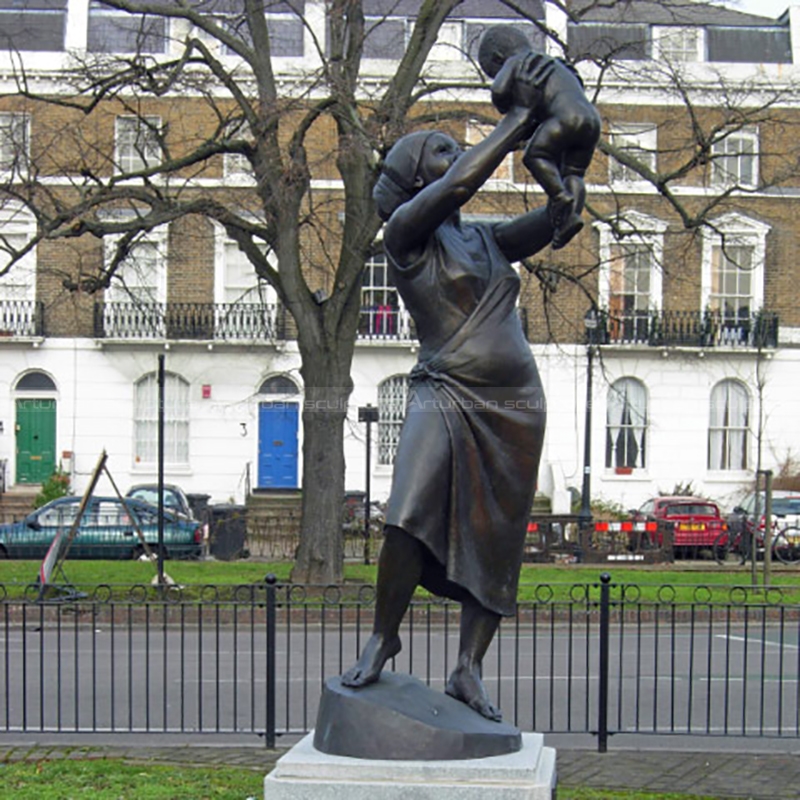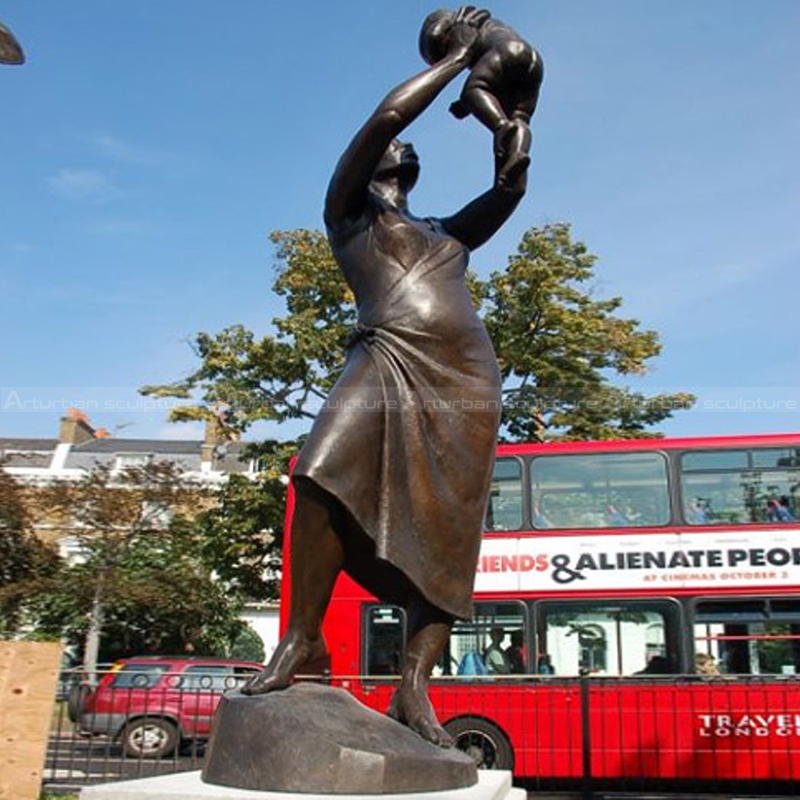 2. Production process of mother and baby sculpture
My artist will make 1:1 clay mold, when finished clay mold. We will take photos for your reference, the clay mold can modify any
details till you satisfied with it. Then we go ahead to make statue, when finished statue, also we will take photos for your reference.
After you satisfied with all, I will arrange packing and shipment. Arturban sculpture can make large dog statue in bronze, marble,
fiberglass, stainless steel. Our team will make a production plan, according to your design, budget, delivery time, or any other service.
Our final aim is to supply high quality and cost-saving sculpture efficiently.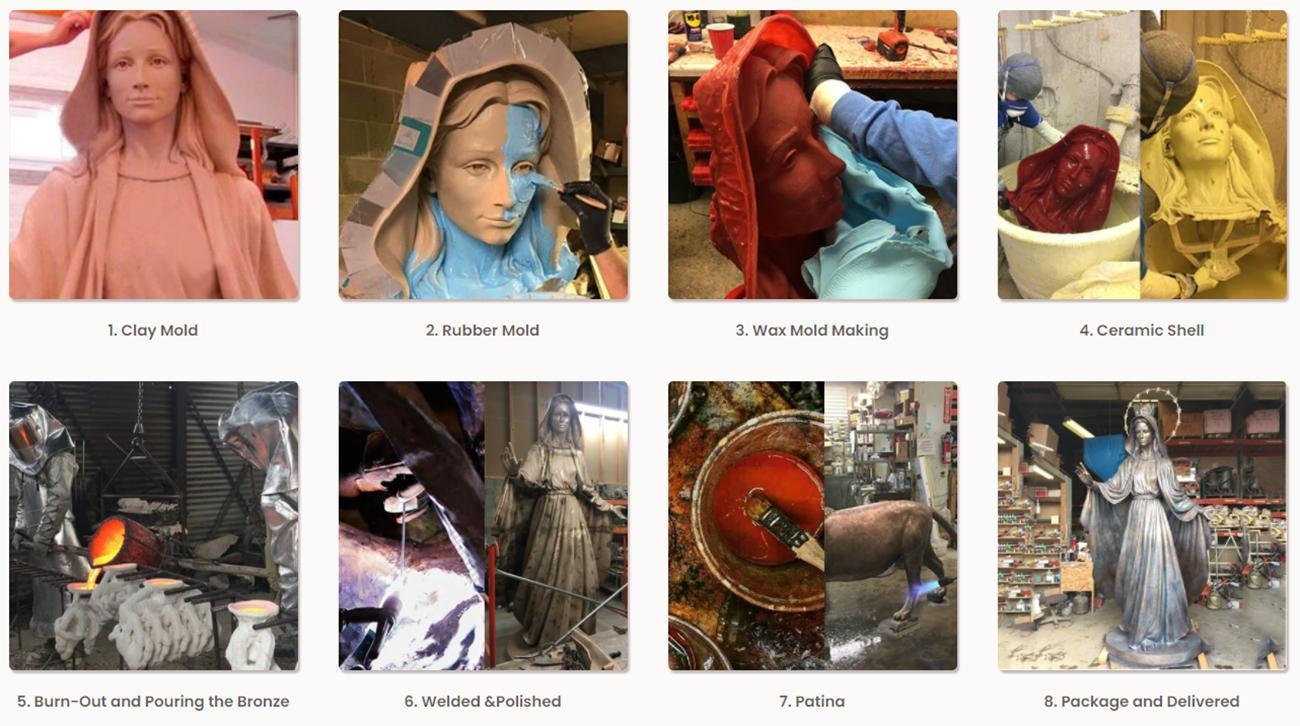 Send us your requirements now, we will reply to your email within 24 hours