1.Introduction of mother and child sculpture
This is the mother and child sculpture. It presents a warm and intimate scene. The pregnant mother gently placed a little bear
on her belly, symbolizing that she was about to usher in a new life. She pushed the stroller with one hand, and the child smiled
happily on the stroller, showing endless joy and innocence. The mother's posture and expression are filled with peace and care,
and her eyes are filled with the tenderness of maternal love. This sculpture showcases the unique and beautiful emotional
connection between mother and child through meticulous carving and exquisite craftsmanship. This picture not only captures
the intimate relationship between mother and child, but also conveys the warmth and happiness of the family to the viewer.
Sculptures, as decorations, can add a warm and familial atmosphere to the space. It symbolizes the importance of maternal love
and family, and is a form of respect and praise for mothers. This type of sculpture is often placed in families, public places, or
children's related areas, such as gardens, parks, kindergartens, etc., to remind people to pay attention to family relationships
and family values. Its existence makes people feel the warmth of maternal love and the innocence of children, inspiring people
to think about family, care, and responsibility. At the same time, it is also a display of art, adding beauty and artistic value to
the space through its exquisite carving and detailed expression.
The Mother And Baby Sculpture uses bronze as a material with excellent weather resistance and durability, which can withstand
the test of time and maintain its beauty and quality for a long time. Secondly, bronze material has strong plasticity and can be
crafted into various delicate shapes and details by carving masters, showcasing exquisite craftsmanship and artistic value.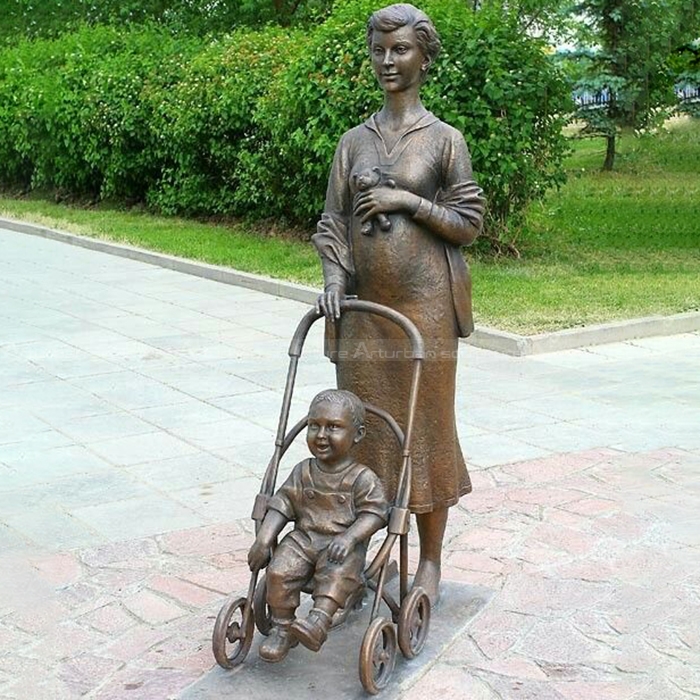 2. Production process of mother and child sculpture
My artist will make 1:1 clay mold, when finished clay mold. We will take photos for your reference, the clay mold can modify any
details till you satisfied with it. Then we go ahead to make statue, when finished statue, also we will take photos for your reference.
After you satisfied with all, I will arrange packing and shipment. Arturban sculpture can make large dog statue in bronze, marble,
fiberglass, stainless steel. Our team will make a production plan, according to your design, budget, delivery time, or any other service.
Our final aim is to supply high quality and cost-saving sculpture efficiently.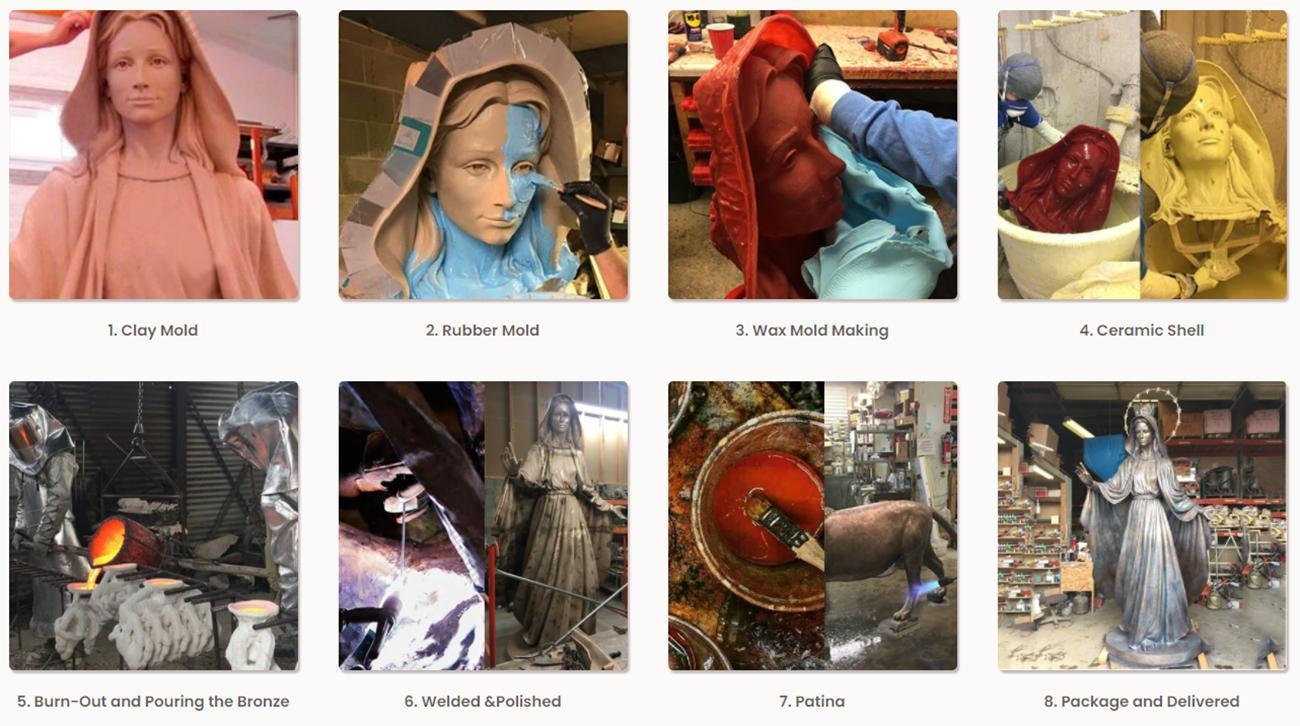 Send us your requirements now, we will reply to your email within 24 hours