1.Introduction of nude lady statue
This is a nude lady statue. The woman squatted on the base, holding herself with her hands crossed, forming a posture of protection
and self comfort. Her body presents a perfect proportion and smooth curves, with every inch of her skin meticulously depicted. Her
head tilted slightly to one side, showing a dignified face and firm gaze. Her eyes revealed an inner strength and determination. Added
a sense of softness and dynamism.
The details of Bronze Nude Woman Statue are finely crafted, showing the sculptor's exquisite skills in both the muscle texture of body
and the fine lines between the fingers. The bronze material endows the sculpture with a classical texture, enhancing its eternal beauty.
This sculpture not only showcases the strength and confidence of women, but also conveys a soft and warm emotion. Her posture and
expression exude an introverted and profound beauty. Whether as an interior decoration or a part of the outdoor landscape, this bronze
sculpture of a naked woman can attract people's attention, providing an artistic enjoyment and reflection.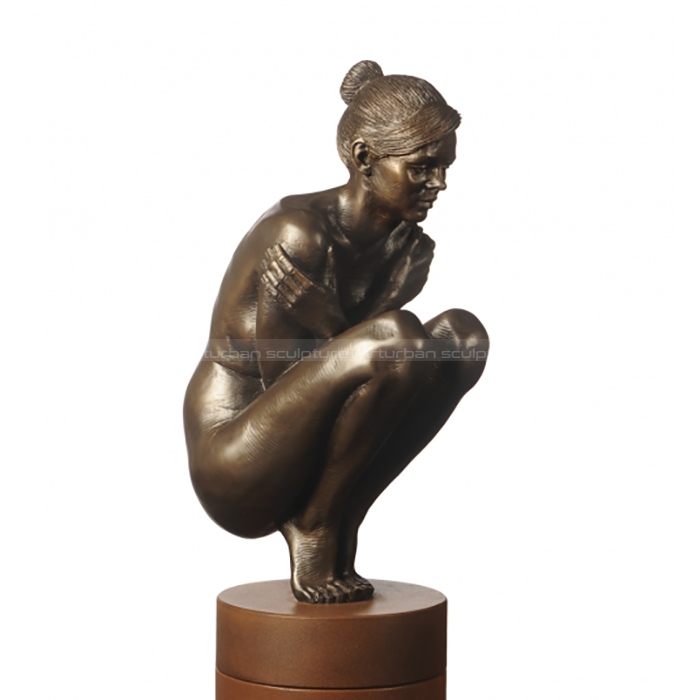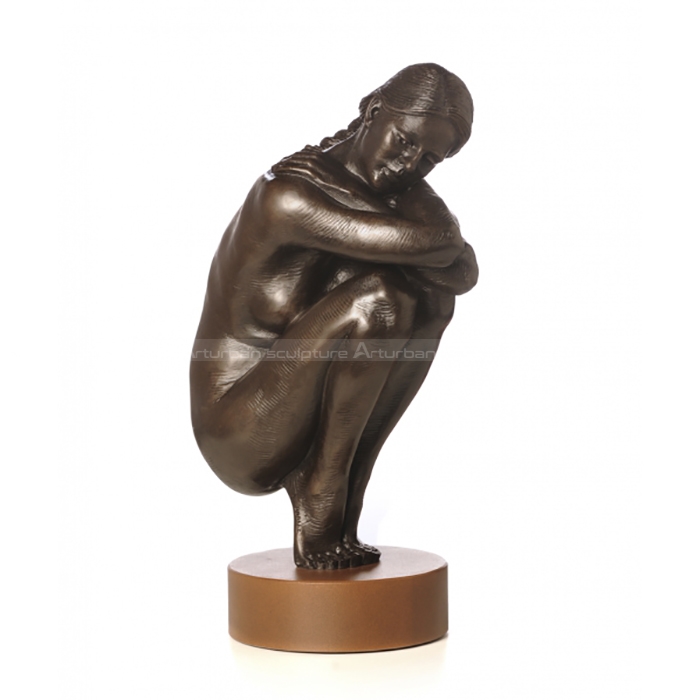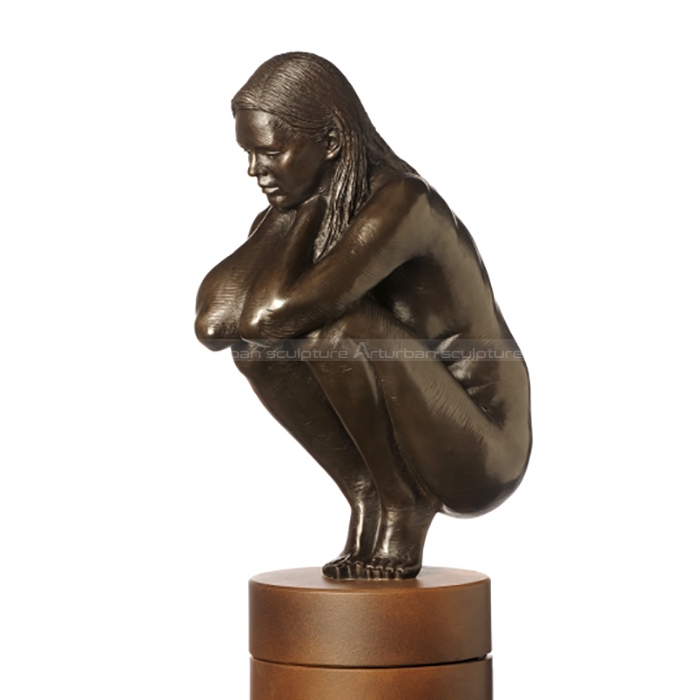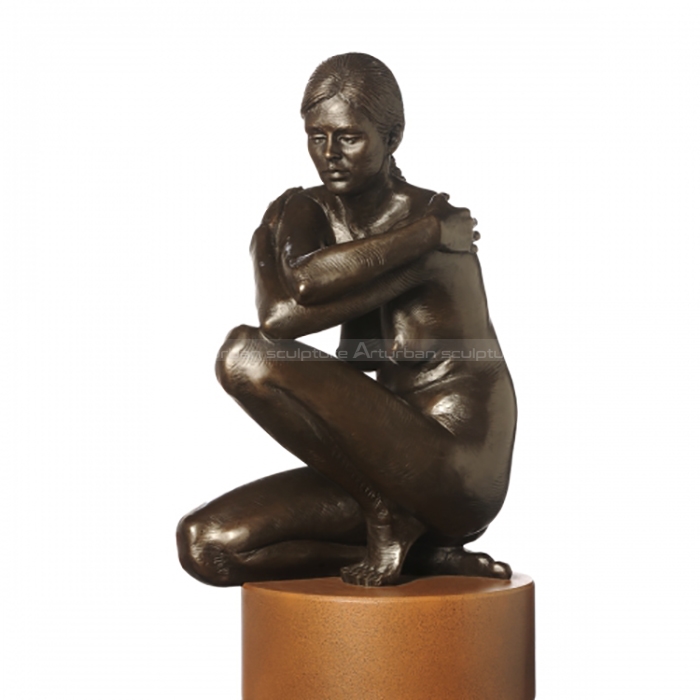 2. Production process of nude lady statue
My artist will make 1:1 clay mold, when finished clay mold. We will take photos for your reference, the clay mold can modify any
details till you satisfied with it. Then we go ahead to make statue, when finished statue, also we will take photos for your reference.
After you satisfied with all, I will arrange packing and shipment. Arturban sculpture can make large dog statue in bronze, marble,
fiberglass, stainless steel. Our team will make a production plan, according to your design, budget, delivery time, or any other service.
Our final aim is to supply high quality and cost-saving sculpture efficiently.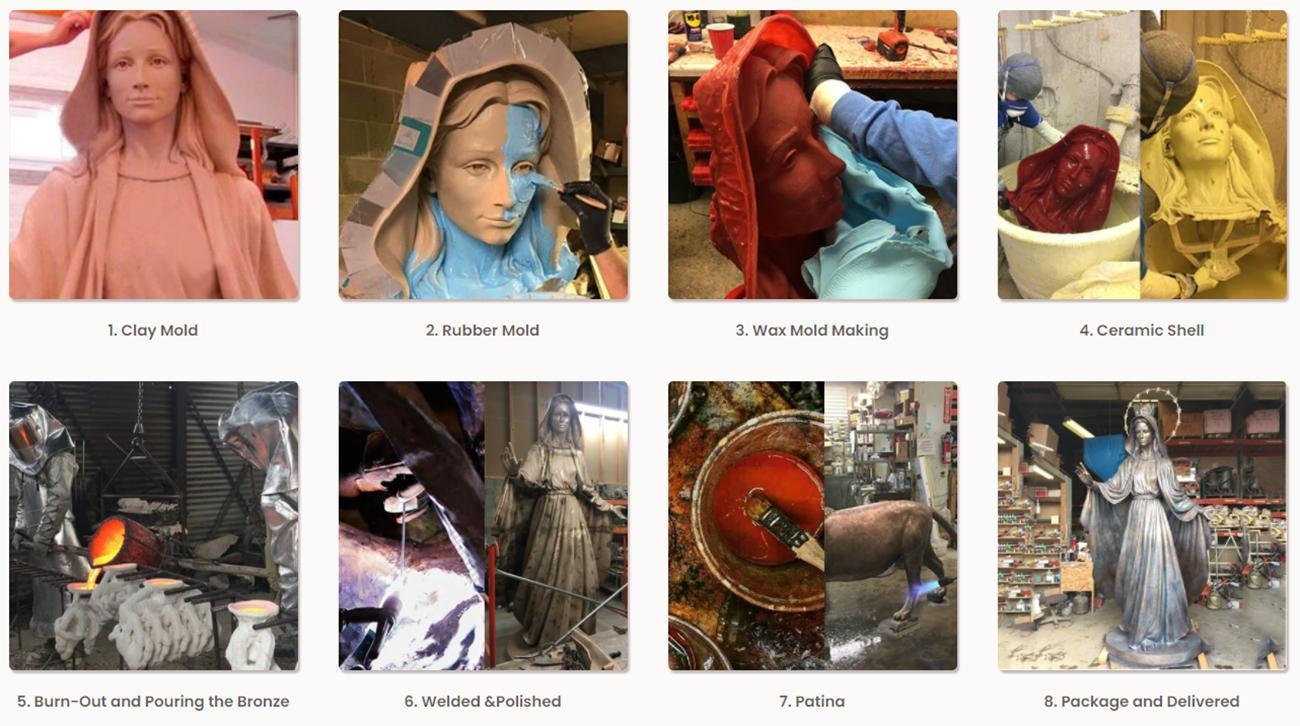 Send us your requirements now, we will reply to your email within 24 hours