1.Introduction of outdoor garden golf statues
This is a outdoor garden golf statues. This bronze sculpture depicts the moment a man wearing a hat is playing golf.
The man was dressed in loose casual clothing, leaning forward and holding the club tightly with both hands. From
the composition of the sculpture, it can be seen that he has just hit the ball, with the club still tightly attached to his
back, and the strength and dynamics of his body are very vivid. His gaze was fixed on the distance, as if tracking the
direction of the ball in order to better grasp the progress of the game.
The Bronze Golf Sculptures adopts highly realistic detail carvings, allowing viewers to clearly experience the scene
of men playing football. Men's clothing is very traditional, with a strong golf atmosphere, and the details of the club
are also very rich, including the texture of the handle and the shape of the club head. The base of the sculpture adopts
a minimalist design, making the viewer's gaze more focused on the man, strengthening the theme and emotional
expression of the sculpture.
Our Arturban company selects high-quality bronze materials with exquisite carving techniques, vividly showcasing
the charm and spirit of golf. The composition and details of the entire sculpture are very exquisite, allowing viewers
to not only appreciate the beauty of the artwork, but also feel the enthusiasm and struggle of athletes in the competition.
At the same time, this sculpture is also a memorial that can permanently preserve the historical and cultural value of golf.

2. Production process of outdoor garden golf statues
My artist will make 1:1 clay mold, when finished clay mold. We will take photos for your reference, the clay mold can modify any details till you satisfied with it. Then we go ahead to make statue, when finished statue, also we will take photos for your reference. After you satisfied with all, I will arrange packing and shipment. Arturban sculpture can make large dog statue in bronze, marble, fiberglass, stainless steel. Our team will make a production plan, according to your design, budget, delivery time, or any other service. Our final aim is to supply high quality and cost-saving sculpture efficiently.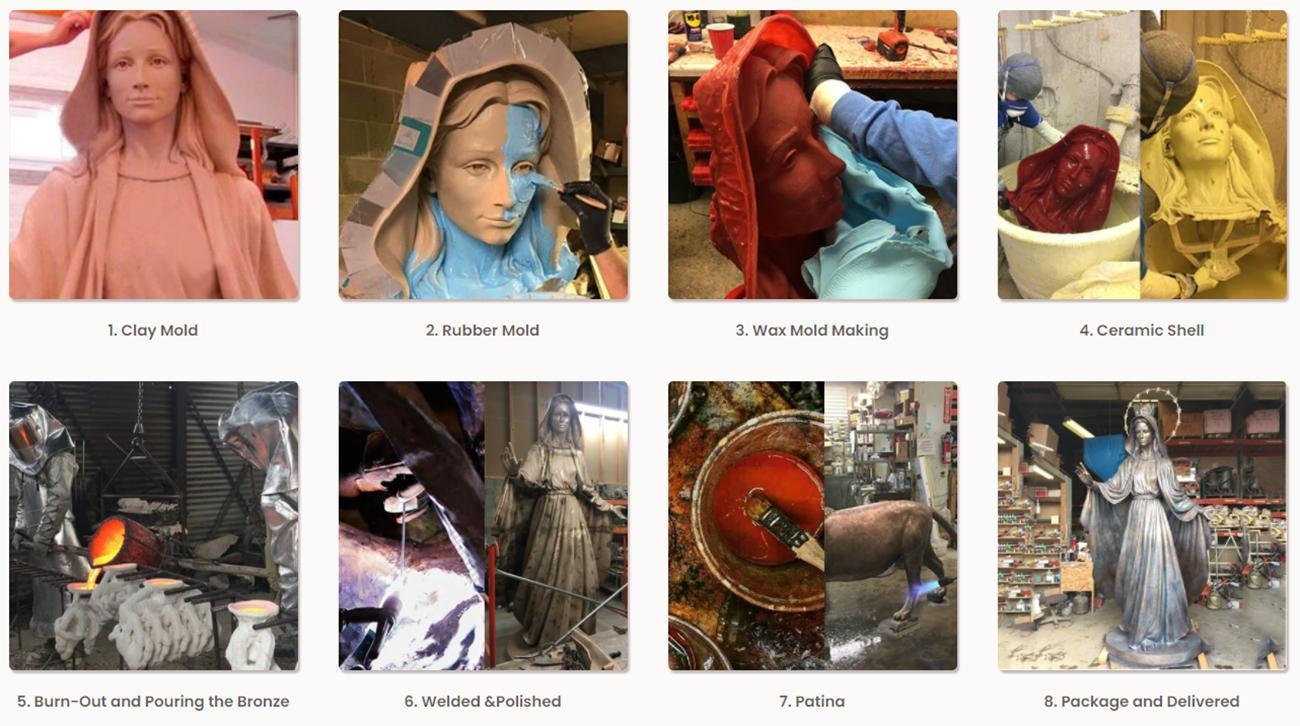 Send us your requirements now, we will reply to your email within 24 hours