1.Introduction of silver hand sculpture
This is a silver hand sculpture. This 25 foot high and 10 foot wide art public shelter is a remarkable piece of work. Its appearance
gives people a strange and surprising feeling, some people associate it with the monster image in "The Adams Family" or the 1963
horror movie "Crawling Hands". However, this sculpture was actually created by artist Tony Tassett, and it is a hand model of his
wife Judy Legerwood.
This art public refuge attracts people's attention due to its unique image and huge scale. As a public artwork, it not only has decorative
function, but also plays a role in providing shelter. Whether as a part of the urban landscape or as a focal point for artistic display, this
sculpture can attract the attention of the audience and trigger reflection and discussion on art.
In addition, the production process of this sculpture also showcases Tony Tassett's skills and creativity as an artist. He is famous for
creating huge eyeballs, and this time he chose his wife's hand model as the inspiration for the sculpture, showcasing his unique perspective
and skills in expressing human body images. The enormous scale and realistic and meticulous hand details of the sculpture further
highlight the artist's professional skills and exquisite craftsmanship.
This sculpture has become a striking artwork. Whether as part of the urban landscape or as part of an art exhibition, it can bring unique
and unforgettable artistic experiences to the audience.

2. Production process of silver hand sculpture
My artist will make 1:1 clay mold, when finished clay mold. We will take photos for your reference, the clay mold can modify any
details till you satisfied with it. Then we go ahead to make statue, when finished statue, also we will take photos for your reference.
After you satisfied with all, I will arrange packing and shipment. Arturban sculpture can make large dog statue in bronze, marble,
fiberglass, stainless steel. Our team will make a production plan, according to your design, budget, delivery time, or any other service.
Our final aim is to supply high quality and cost-saving sculpture efficiently.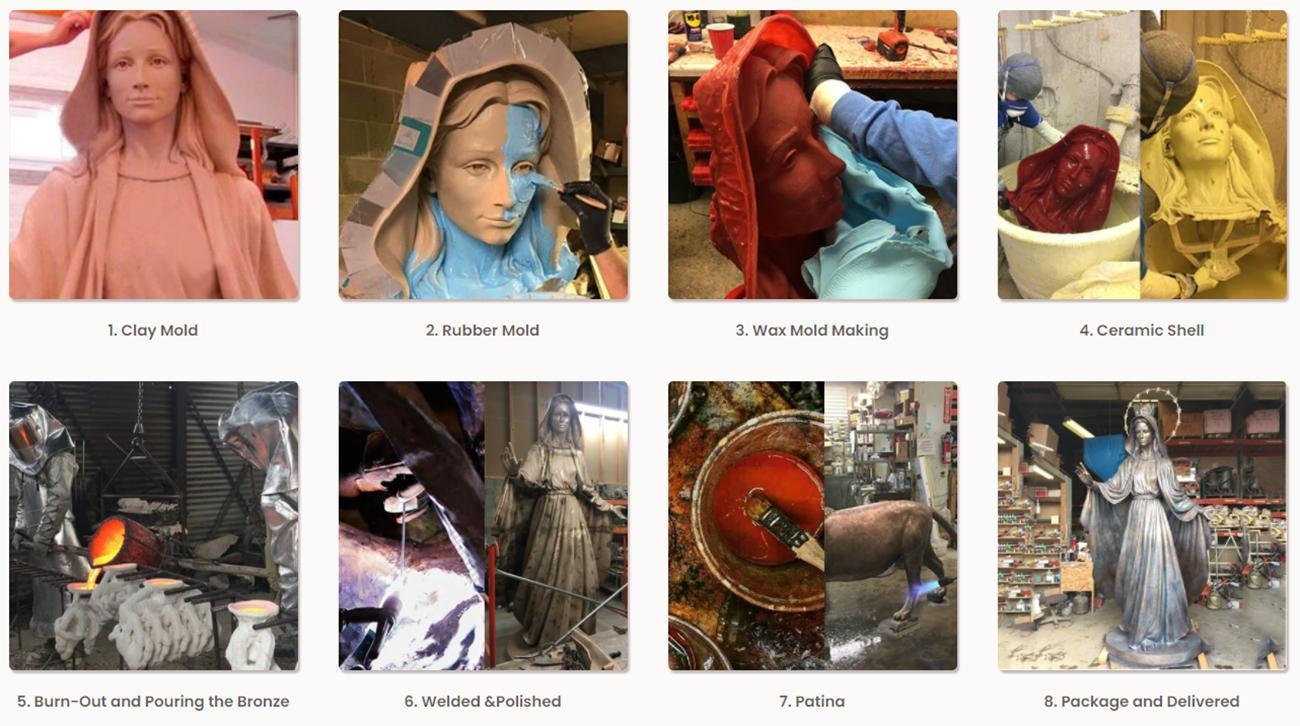 Send us your requirements now, we will reply to your email within 24 hours