1.Introduction of spirit of ecstasy sculpture
This is a bronze spirit of ecstasy sculpture. It is an exquisite artwork with exquisite details and movements. The
sculpture showcases her graceful gaze down on the audience, her facial expressions calm and confident. In addition,
the sculpture also showcases the magnificent robe of the goddess, with its folds and flowing sensation adding to the
sculpture's dynamic beauty. The entire sculpture is made of bronze material, so its surface presents a metallic luster
and delicate texture, making it more noble and precious. The use of such detailed movements and materials has
made the bronze Rolls Royce "Soul of ecstasy" sculpture a highly ornamental and collectible artwork.
The decorative role of sculpture is self-evident. It is seen as a symbol of luxury and luxury, which can be used to decorate
car showrooms, private collections, luxury car shows, high-end hotels, high-end clubs, and other places, adding cultural
atmosphere and taste.
The advantage of making this bronze sculpture is that the bronze material has high strength, corrosion resistance, and
oxidation resistance, and can withstand long-term natural weathering and wear. In addition, the bronze material itself
has certain historical value and cultural significance, revealing a traditional and classical atmosphere. Making bronze
sculptures requires experienced craftsmanship and skills, as they have inherited carving techniques for thousands of
years and require superb craftsmanship and patient production processes.
In short, sculpture is not only a beautiful decoration, but also a masterpiece full of cultural connotations and artistic
value. Its production requires profound cultural heritage and exquisite carving techniques, as well as a deep
understanding and mastery of bronze materials. These advantages endow bronze sculpture with unique charm and
value in terms of decoration and cultural value.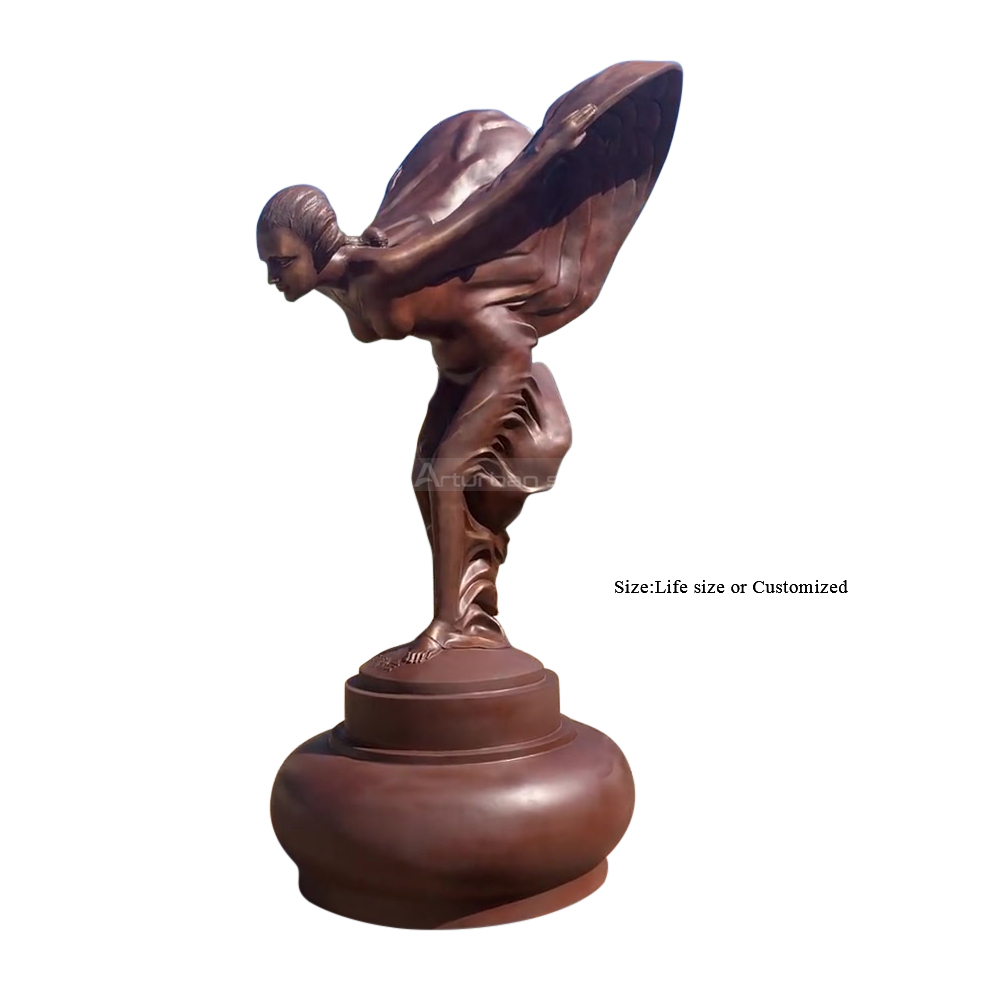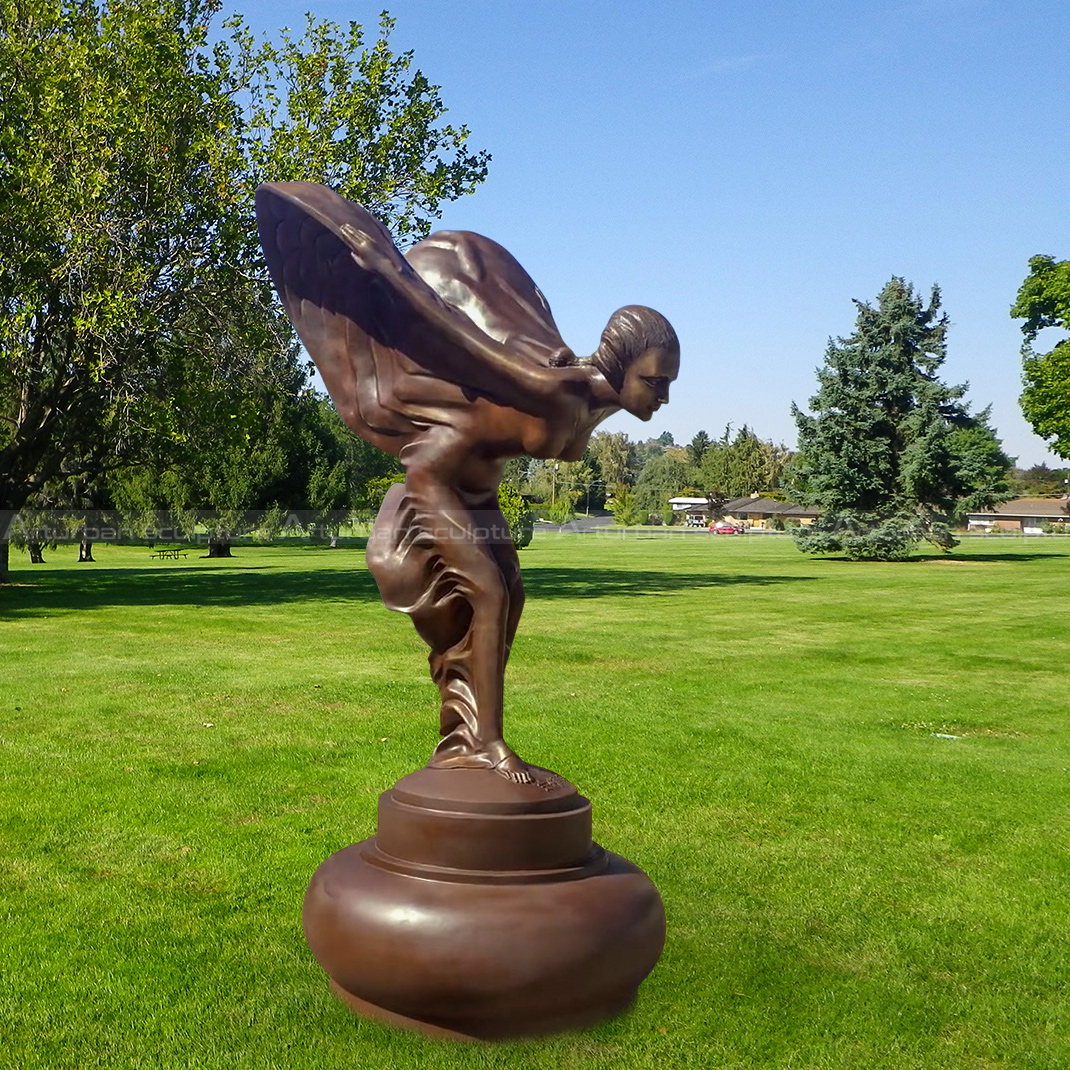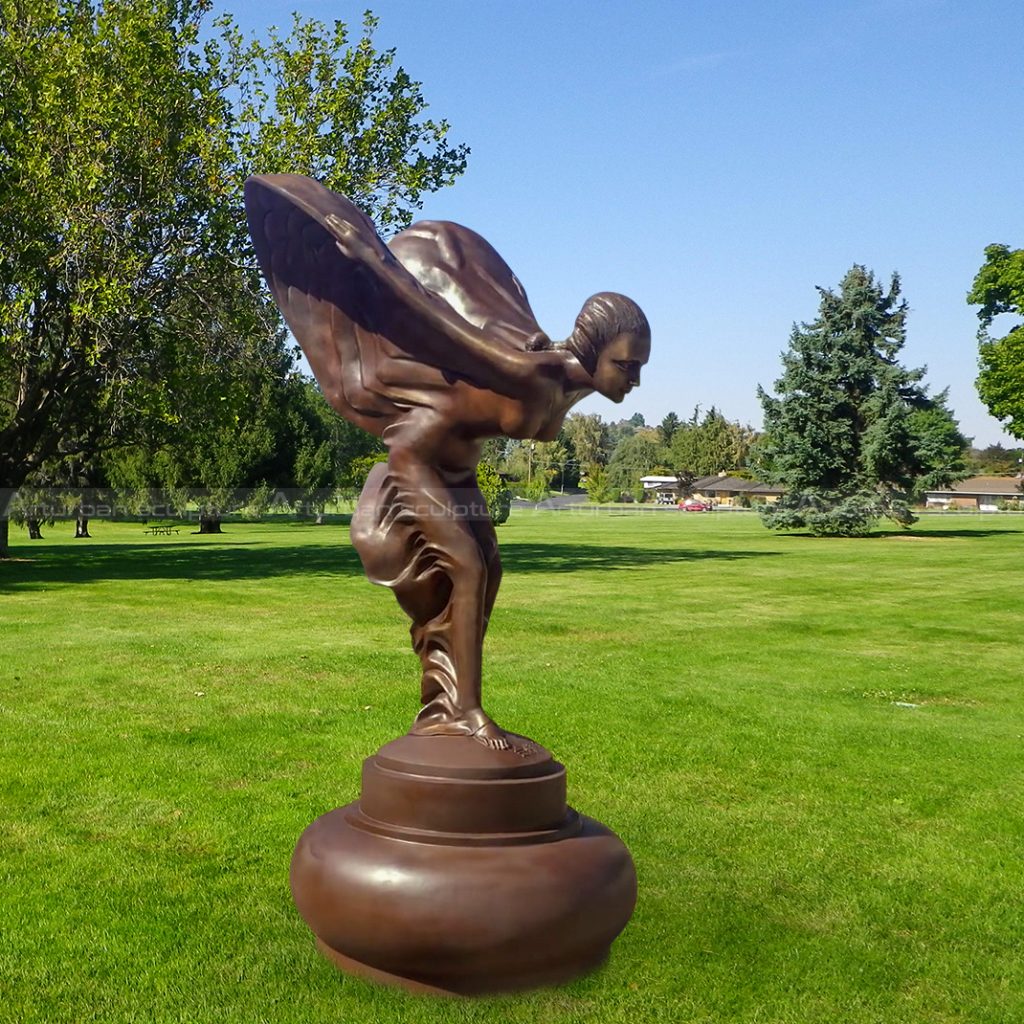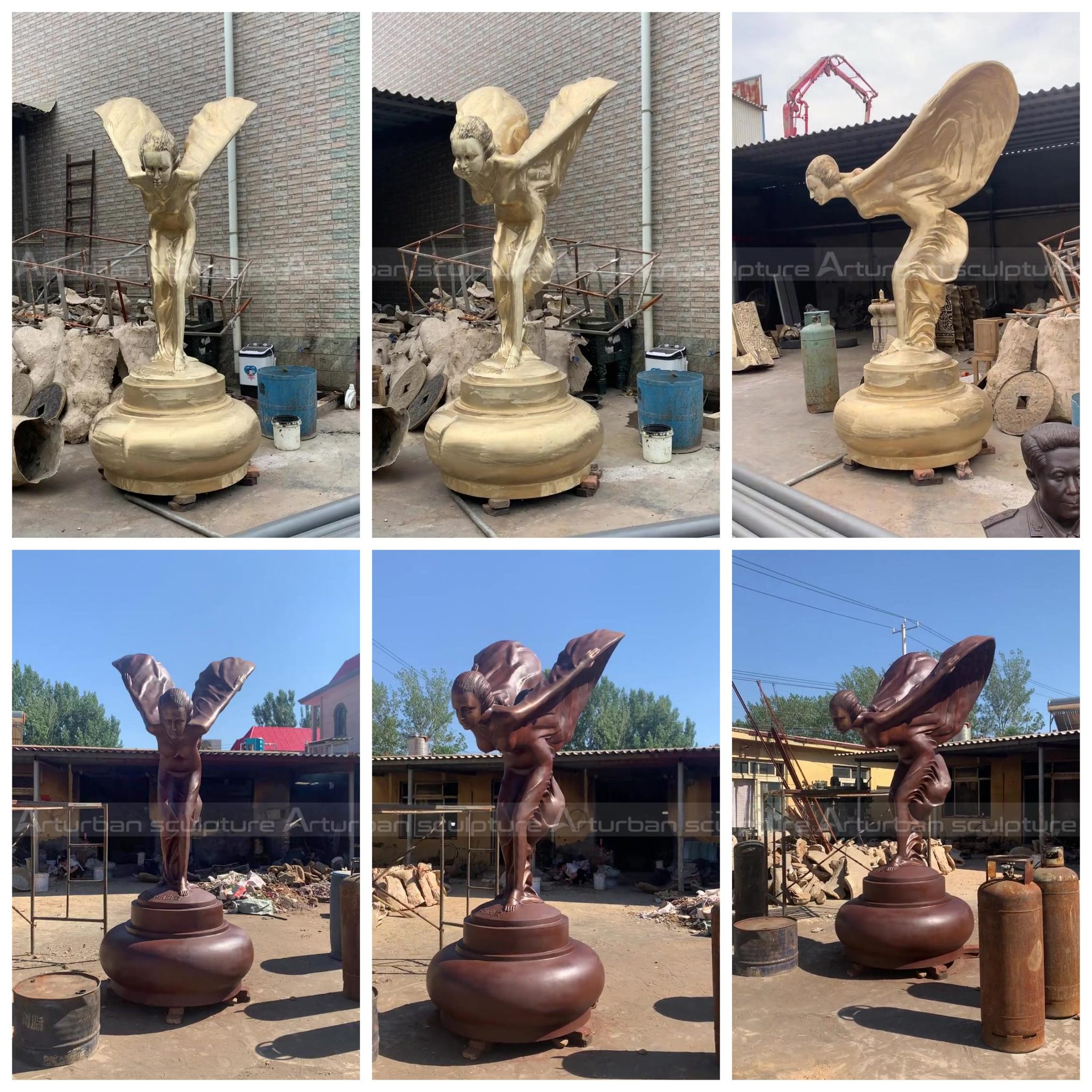 2. Production process of spirit of ecstasy sculpture
My artist will make 1:1 clay mold, when finished clay mold. We will take photos for your reference, the clay mold can modify any details till you satisfied with it. Then we go ahead to make statue, when finished statue, also we will take photos for your reference. After you satisfied with all, I will arrange packing and shipment. Arturban sculpture can make large dog statue in bronze, marble, fiberglass, stainless steel. Our team will make a production plan, according to your design, budget, delivery time, or any other service. Our final aim is to supply high quality and cost-saving sculpture efficiently.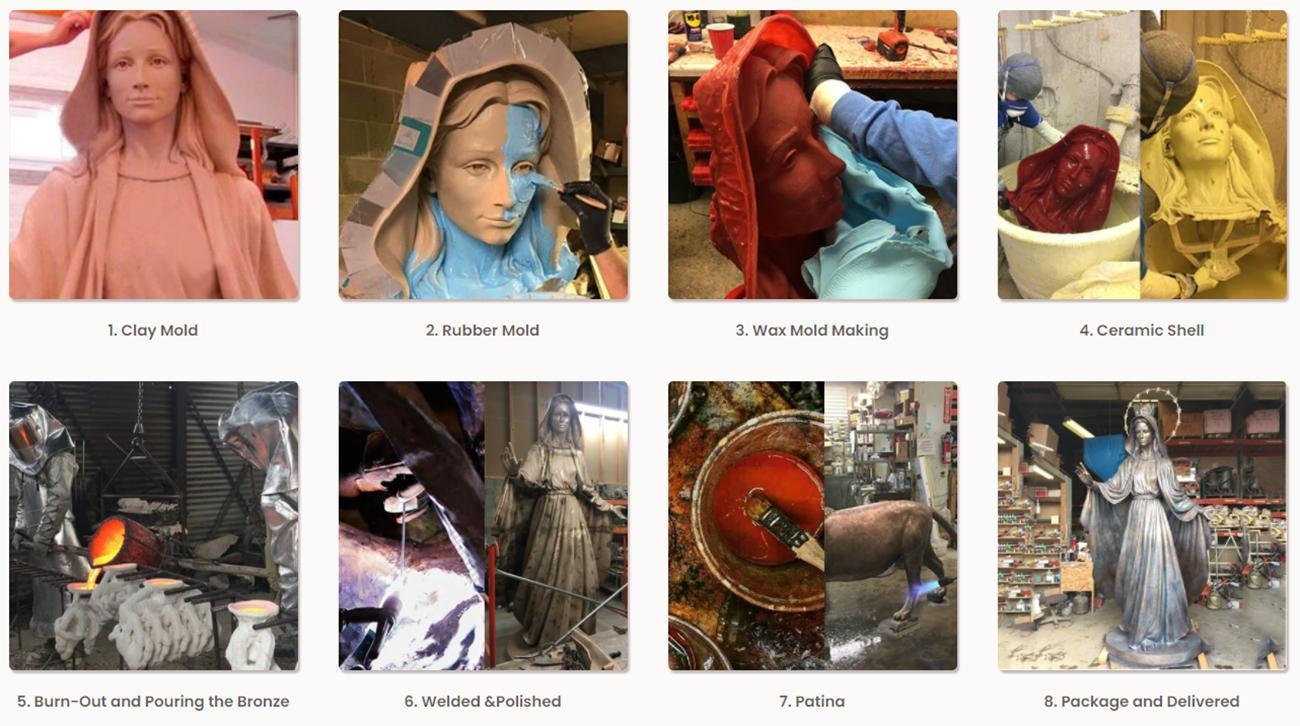 Send us your requirements now, we will reply to your email within 24 hours