1.Introduction of the garment worker statue
This is the garment worker statue. It is presented in real proportions, truly showcasing the workers' postures and movements. The man sat in front of an ancient sewing machine, his body slightly tilted forward, and his fingers deftly operated the various parts of the machine. He is wearing a work uniform and a hat, with clear details and textures visible on his body. Sculptors meticulously shape every detail, such as the folds and buttons of clothing, as well as the expressions and muscle lines of men, to make the sculpture lifelike, giving people a sense of realism and artistic enjoyment.
The scene depicted in this bronze garment worker sculpture is filled with an atmosphere of craftsmanship and a taste of history. Sewing machines, as an ancient tool, represent traditional handicrafts and labor spirit. The focus and work attitude of men further highlight the craftsmanship and pride of craftsmen. The entire sculpture exudes a calm and serene atmosphere, making people feel the perseverance and dedication of the craftsman.
This bronze garment worker sculpture is not only a work of art, but also has cultural and historical value. It can be used for decorative handicraft exhibitions, memorials, or artisan studios to showcase the skills of garment workers and the importance of traditional craftsmanship. At the same time, it can also evoke the viewer's reflection and praise on the value of craftsmanship and labor.
ArtUrban is a professional art production company with an experienced team of artists and craftsmen who possess exquisite sculpture techniques. We are skilled in using bronze materials for sculpture creation, able to accurately capture the shapes and details of clothing workers, presenting exquisite and realistic works. We focus on creativity and design, and are able to design unique bronze clothing worker sculptures based on customer needs and requirements. Through the creativity and imagination of artists, we can create stunning works that bring visual enjoyment and emotional resonance to viewers.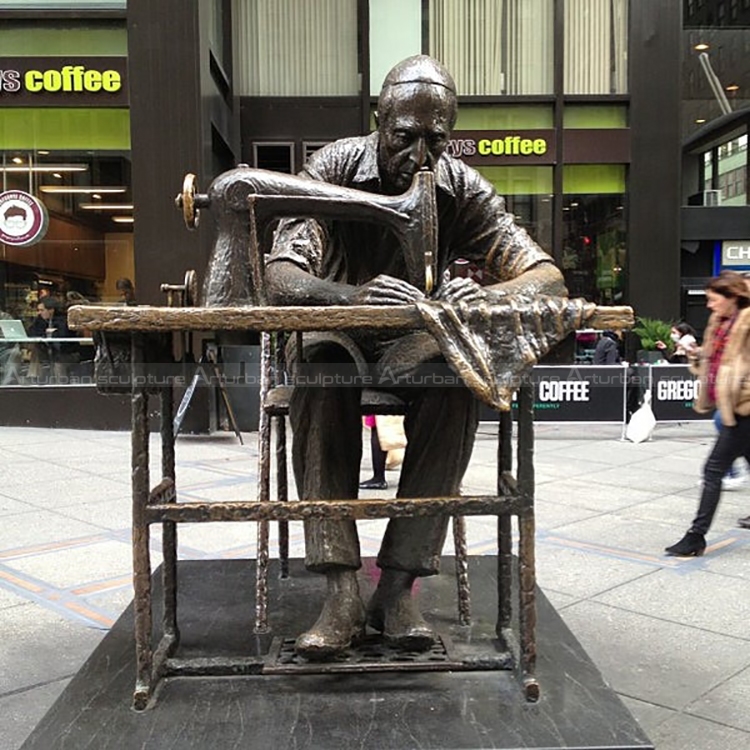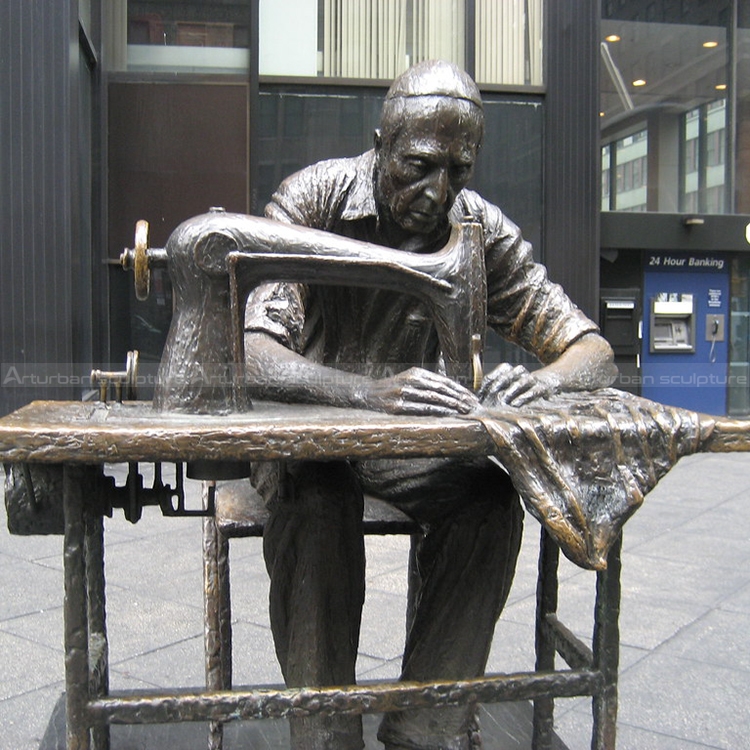 2. Production process of the garment worker statue
My artist will make 1:1 clay mold, when finished clay mold. We will take photos for your reference, the clay mold can modify any
details till you satisfied with it. Then we go ahead to make statue, when finished statue, also we will take photos for your reference.
After you satisfied with all, I will arrange packing and shipment. Arturban sculpture can make large dog statue in bronze, marble,
fiberglass, stainless steel. Our team will make a production plan, according to your design, budget, delivery time, or any other service.
Our final aim is to supply high quality and cost-saving sculpture efficiently.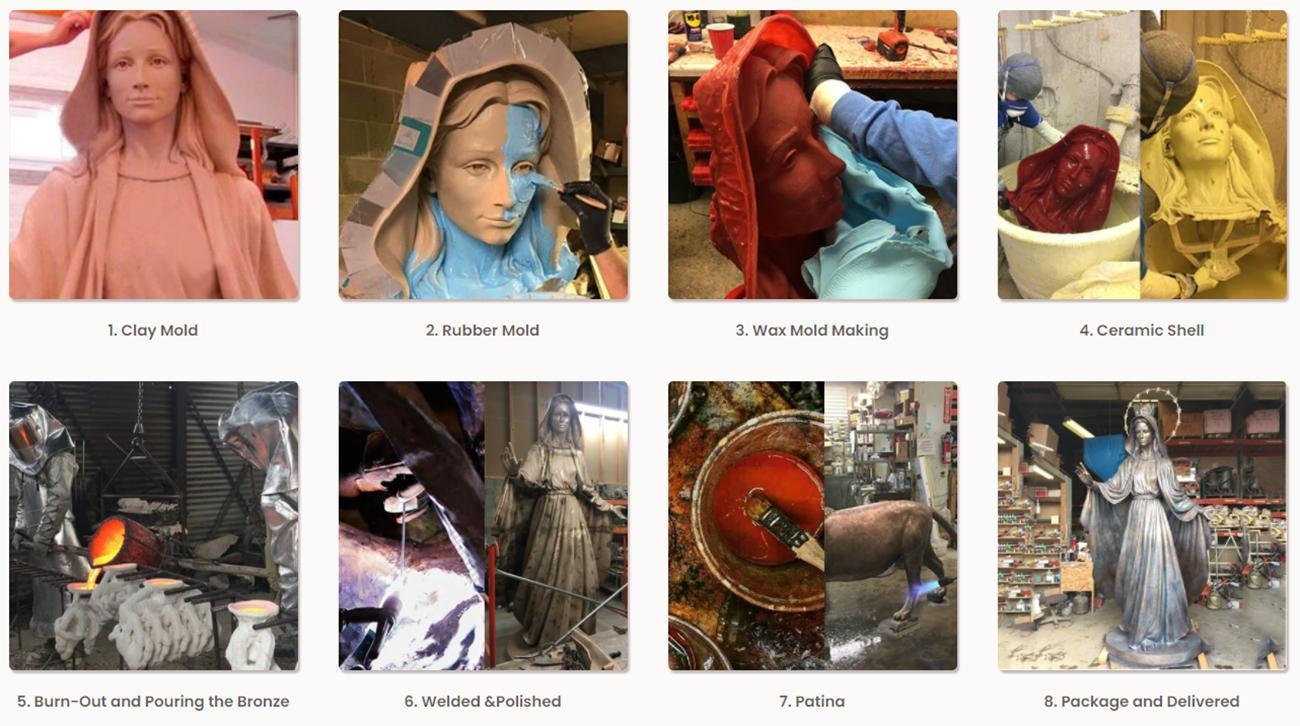 Send us your requirements now, we will reply to your email within 24 hours