1. Introduction of willie nelson sculpture
The bronze willie nelson sculpture is a tribute to the country music legend. This statue vividly presents the characteristics
and style of Willie Nelson. He sat on the bench, holding his classic guitar, and the statue captured his unique long braids and
broad smile, showcasing his resolute and gentle image. The bronze material endows the statue with stability and texture, and
the detailed texture makes the viewer feel as if they can feel his musical soul. This statue is an artistic presentation of Willie
Nelson's musical achievements, as well as an affirmation and commemoration of his influence and contribution in the country
music industry. It attracts people's attention and evokes the memory and respect for Willie Nelson's music.
Willie Nelson statue is a sculpture with important symbolic significance, which is usually placed in places related to music for
decoration. It can be placed in concert halls, music museums, music schools, or country music festivals. The existence of this
statue adds a unique artistic atmosphere to these places, and also shows people Willie Nelson's legendary position in music.
Whether during the concert or during daily visits, visitors can feel Willie Nelson's musical talent and influence in front of the
statue. Such decoration is not only a tribute to Willie Nelson, but also an opportunity for music lovers to get close to their idols
and stimulate their enthusiasm and pursuit of music.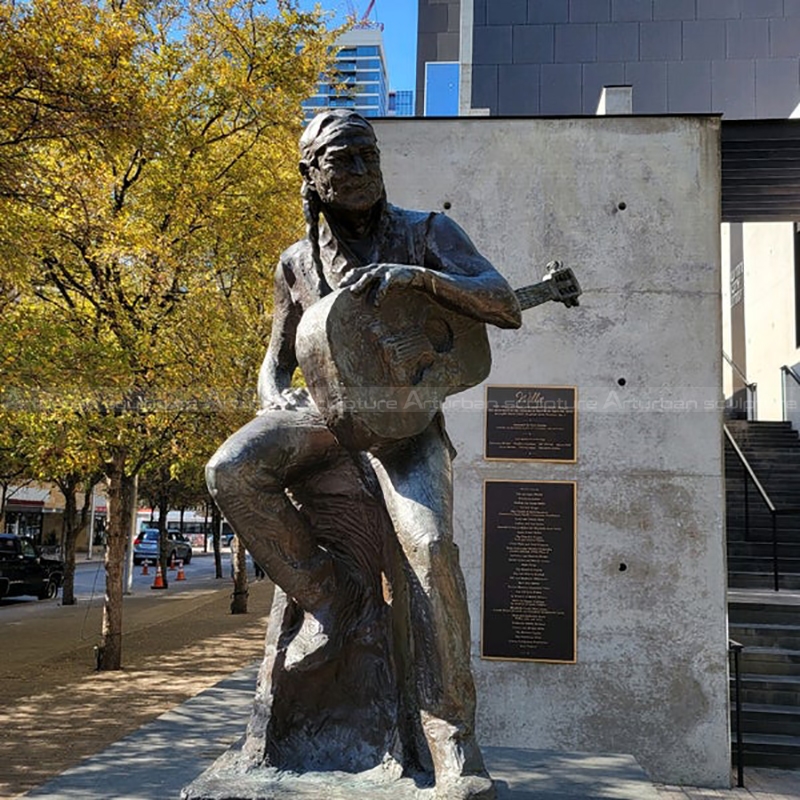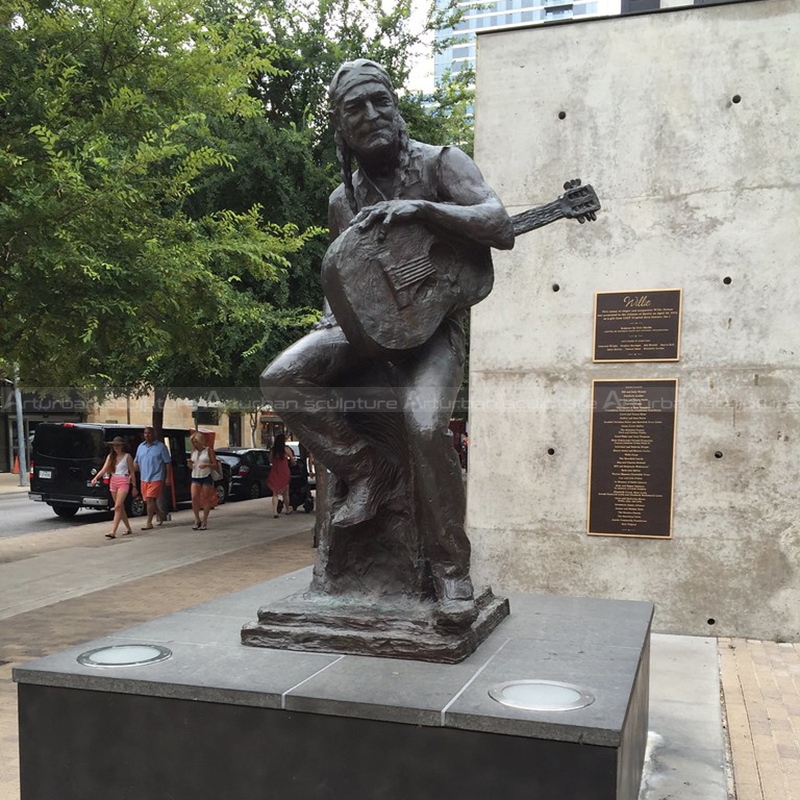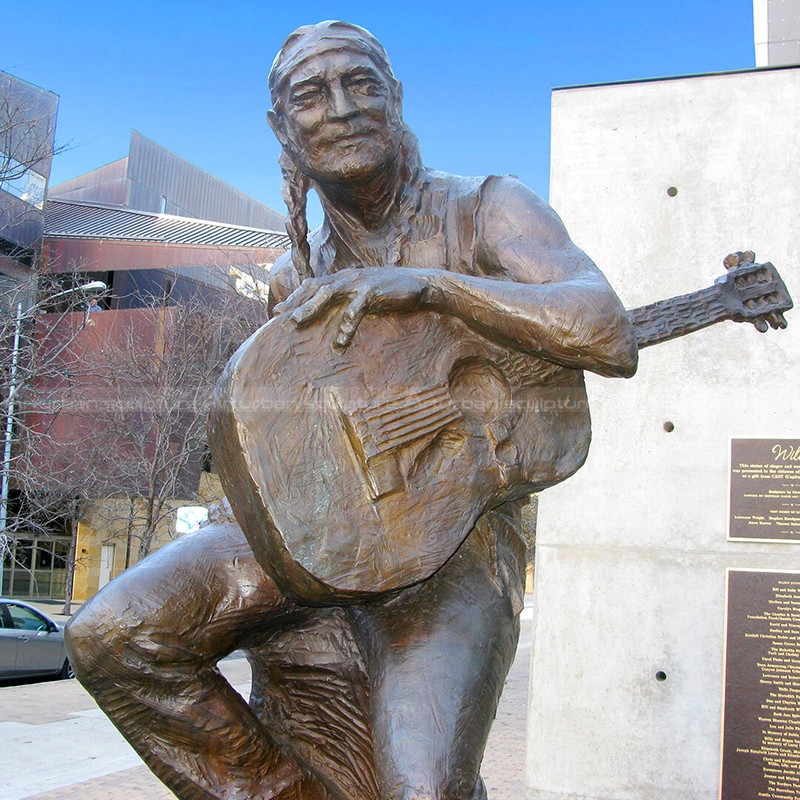 2. Production process
My artist will make 1:1 clay mold, when finished clay mold,  we will take photos for your reference, the clay mold can modify any details till to your satisfactions with it. Then we go ahead to make statue, when finished statue, also we will take photos for your reference, after your satisfactions, I will arrange packing and shipment. Arturban sculpture can make large horse statue in bronze, marble, fiberglass, stainless steel. Our team will make a production plan, according to your design, budget, delivery time, or any other service. Our final aim is to supply high quality and cost-saving sculpture efficiently.
Send us your requirements now, we will reply to your email within 24 hours