1. Introduction of tiger statue for garden
Tiger statue for garden is very distinctive. Our fiberglass tiger sculpture offers nine different shapes to choose from,
each of which is very realistic and lifelike. The standing tiger held its head high, appearing powerful and powerful;
The lying tiger is leisurely and carefree, making one feel its laziness; The tiger with its mouth open and roaring gives
people a fierce feeling, as if it is ready to pounce at any time; And the cubs appear cute, innocent, and lively. No matter
which style you choose, it can add unique charm to indoor or outdoor decoration.
As a high-quality artwork, fiberglass Tiger Lawn Statue not only has high artistic value, but also can be used for indoor
and outdoor decoration. It can be used in commercial places, public places, gardens, landscapes, city squares, and other
places, adding a sense of vitality and dynamism. Its realistic design can attract people's attention and beautify the
environment. In addition, it can also be used for exhibitions in exhibition halls, museums, and other places to attract the
attention of the audience and showcase the beauty and mystery of the exhibits. The decorative role of fiberglass tiger
sculptures is very extensive, becoming an important element in modern urban and public space decoration.
The fiberglass tiger sculpture has the following advantages: firstly, the fiberglass material is lightweight and durable, not
easy to rust or corrode, and can be displayed indoors or outdoors for a long time. Secondly, fiberglass can be molded into
various complex shapes to create realistic tiger shapes that can meet the needs of different customers. In addition, fiberglass
materials are easy to cut, splice, and repair, allowing for quick maintenance and upkeep. Finally, fiberglass tiger sculptures
have high artistic and ornamental value, and can be used for decoration and display in various occasions.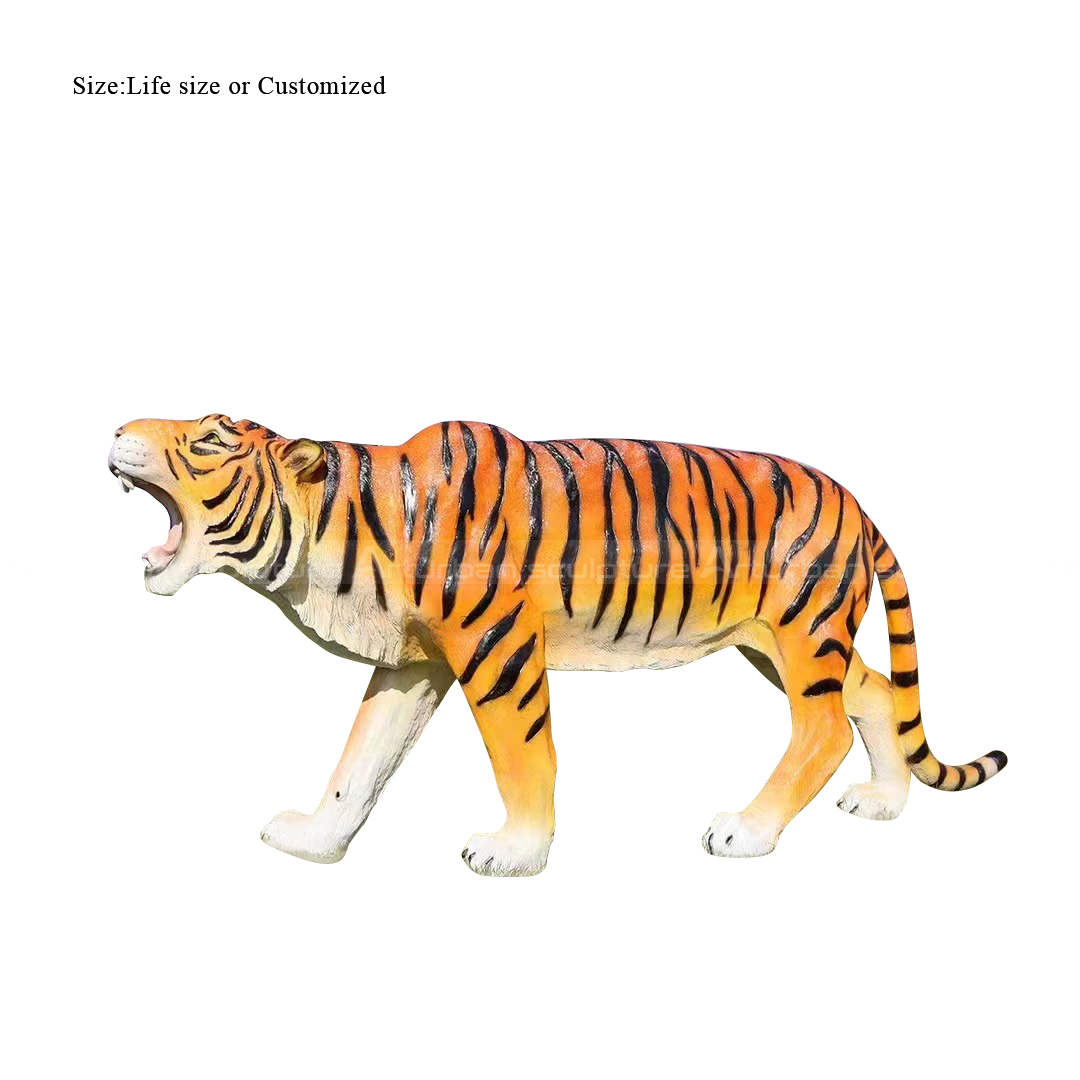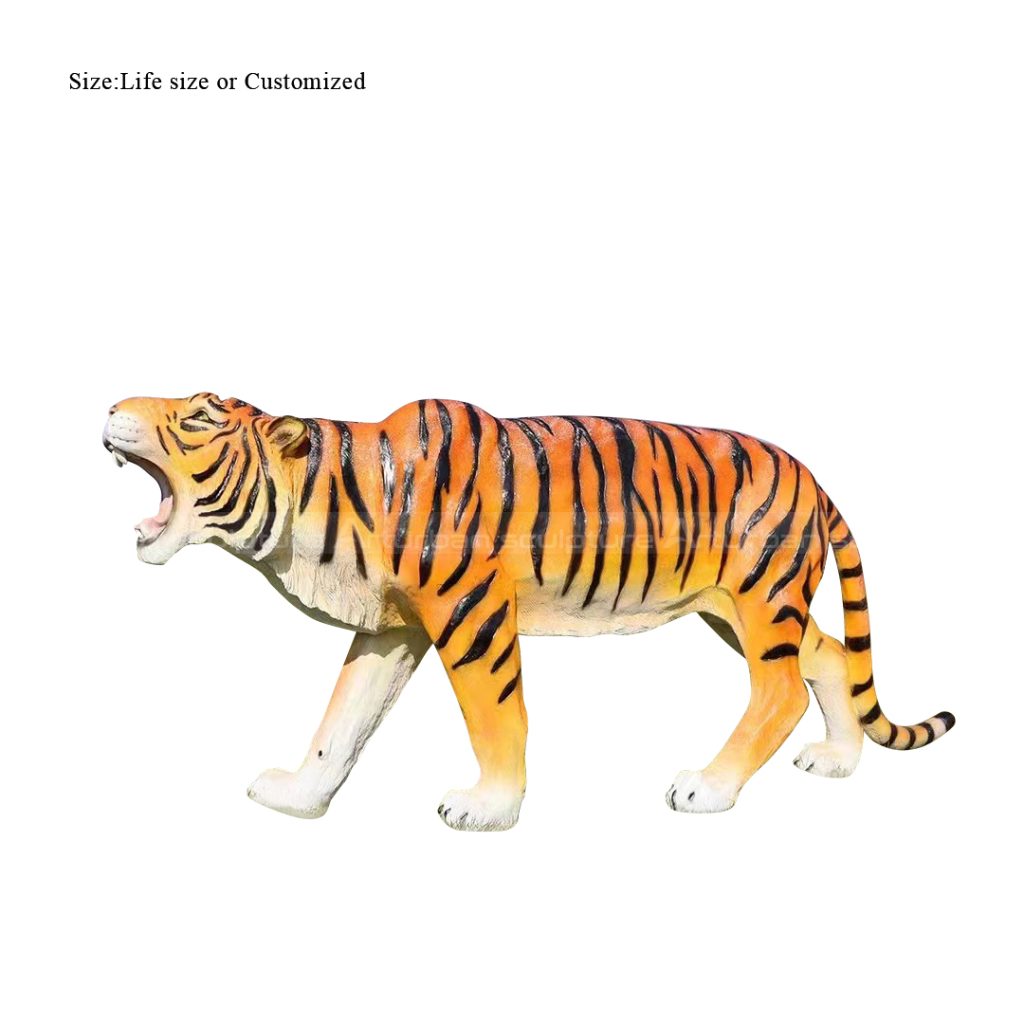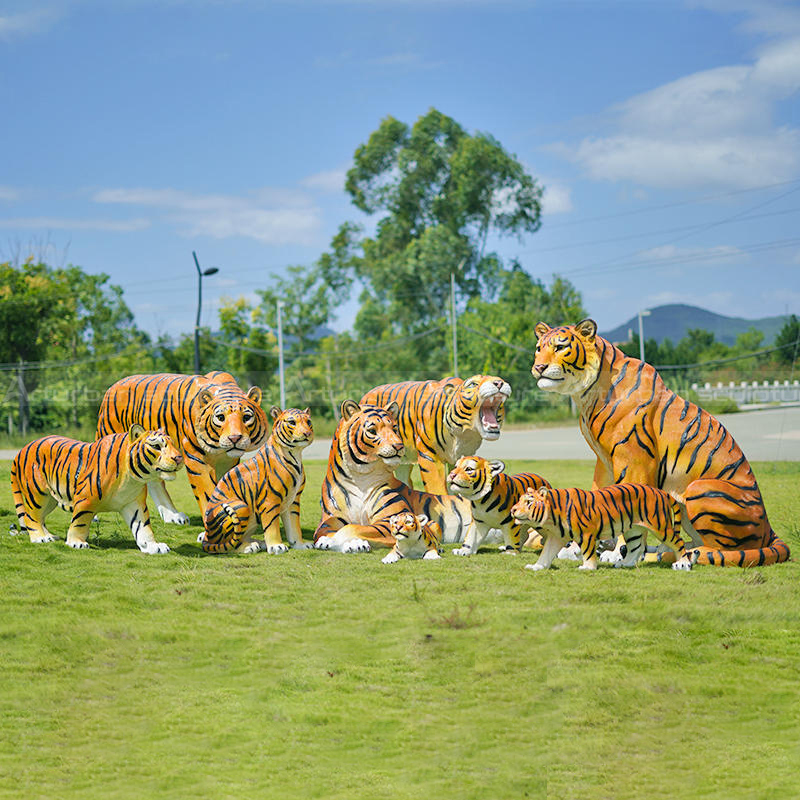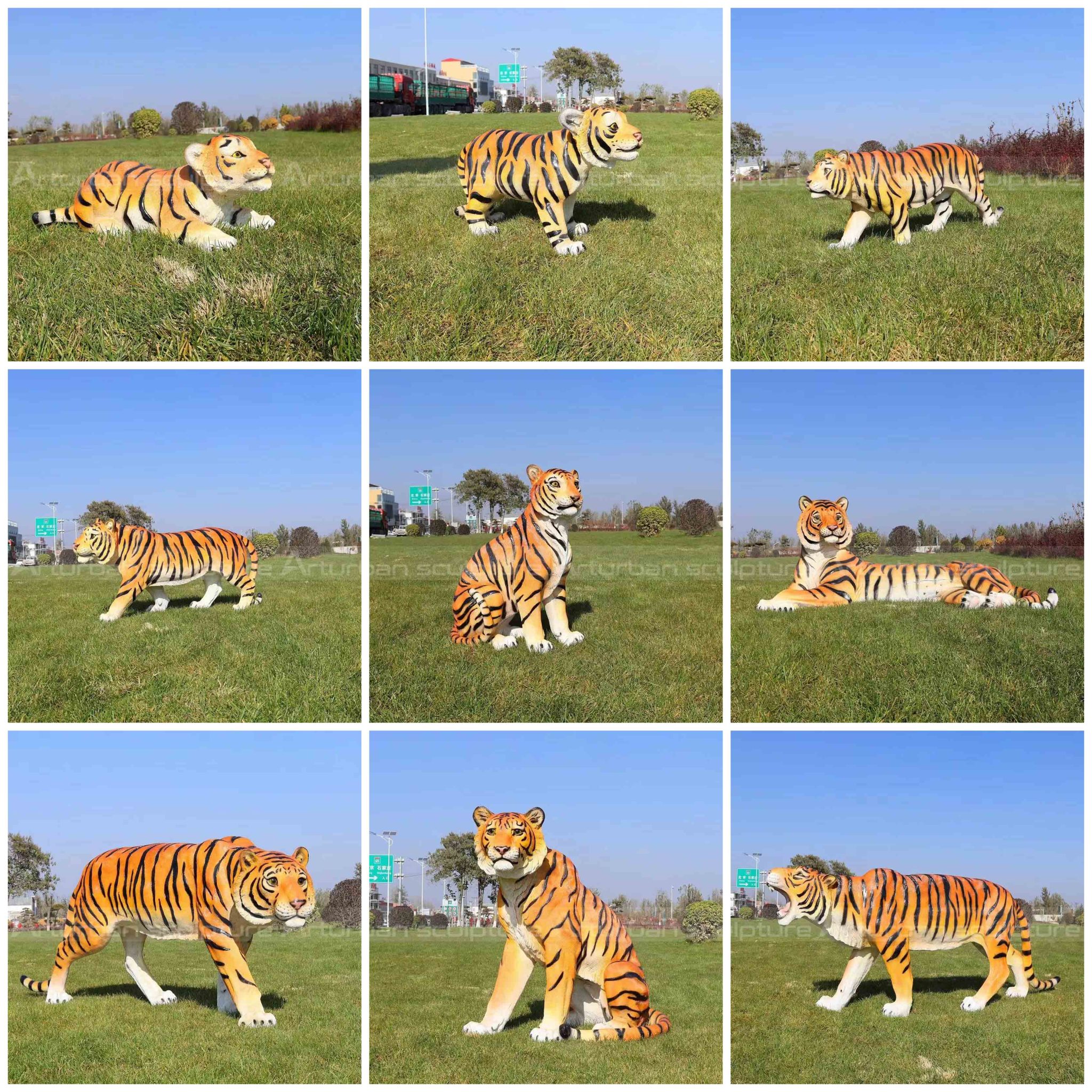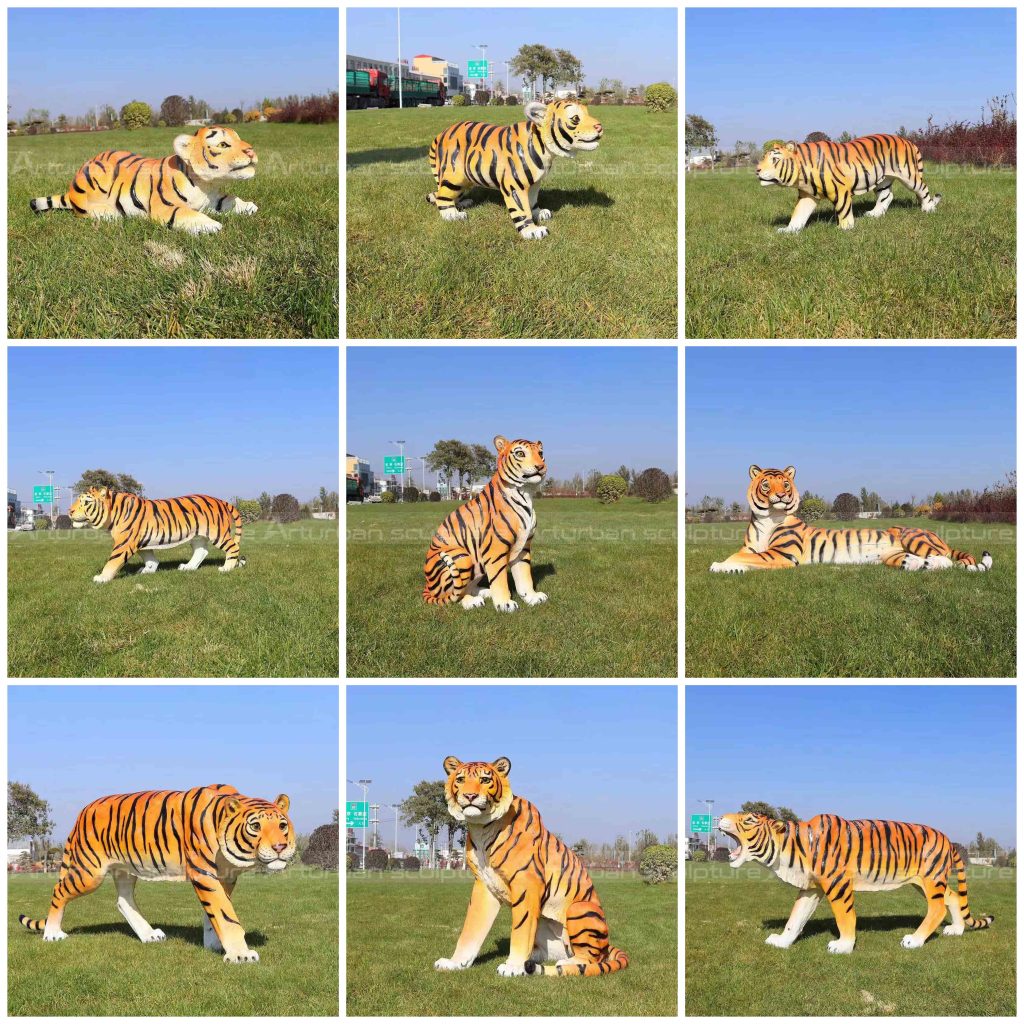 2. Production process of tiger statue for garden
Step1 Design Communication:  You supply us with several photographs with dimensions.
Step 2 Project Consultation: Our team will make a production plan, according to your design, budget, delivery time,  or any other service.
Our final aim is to supply high quality and cost-saving   sculpture efficiently.
Step 3 Confirm Mold: We will make 1:1 clay or 3D mold,when finished clay mold,i will take photos for   your reference. The clay mold can
modify any details till to your satisfaction.
Step 4 Carving and Polish: We will make fiberglass statue according to clay mold. Then polished.
Step 5 Package: Strong wooden crate with waterproof and shockproof foam inside.
Send us your requirements now, we will reply to your email within 24 hours