1. Introduction of bald eagle garden statue
This is a bald eagle garden statue. The eagle is standing on a tree stump, spreading its wings. It has a pointed mouth and sharp
claws, its body is in a smooth arc, and its wings are spread out, as if enjoying the beautiful scenery. Its posture is vivid and beautiful,
showcasing the natural flying state of eagles. Such eagle sculptures can convey symbolic meanings of strength, courage, and freedom.
Bronze eagle sculptures are popular for their majestic image and noble temperament, and are often used to decorate public places,
gardens, courtyards, and other places. For example, it can be placed in the center of a large square, on the lawn of a park, or as a decoration
at the entrance of commercial buildings. In addition, bronze eagle sculptures can also be used as decorations for private residences,
placed in gardens, terraces, and other places, adding elegance and artistic atmosphere to the living environment. In short, bronze eagle
sculptures can be placed in many places, whether indoors or outdoors, adding beauty and artistic atmosphere to the environment.
The production advantages of bronze Bald Eagle Yard Statue mainly lie in its durability and aesthetics. Bronze is a sturdy and durable
material that is not easily affected by the external environment and can maintain its aesthetic and original state for a long time. Bronze
material can also achieve a high degree of detail depiction, and exquisite sculpture techniques can make various parts of the eagle very
realistic, presenting a dynamic and powerful feeling.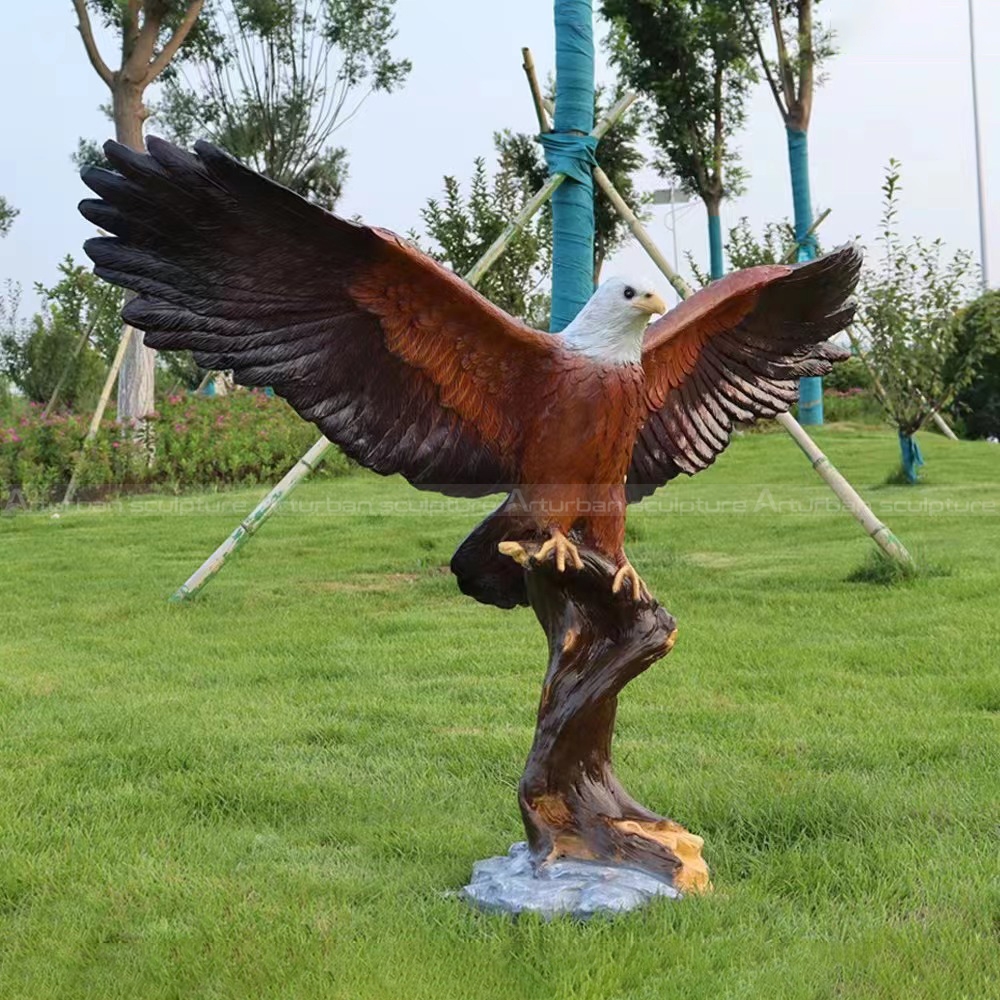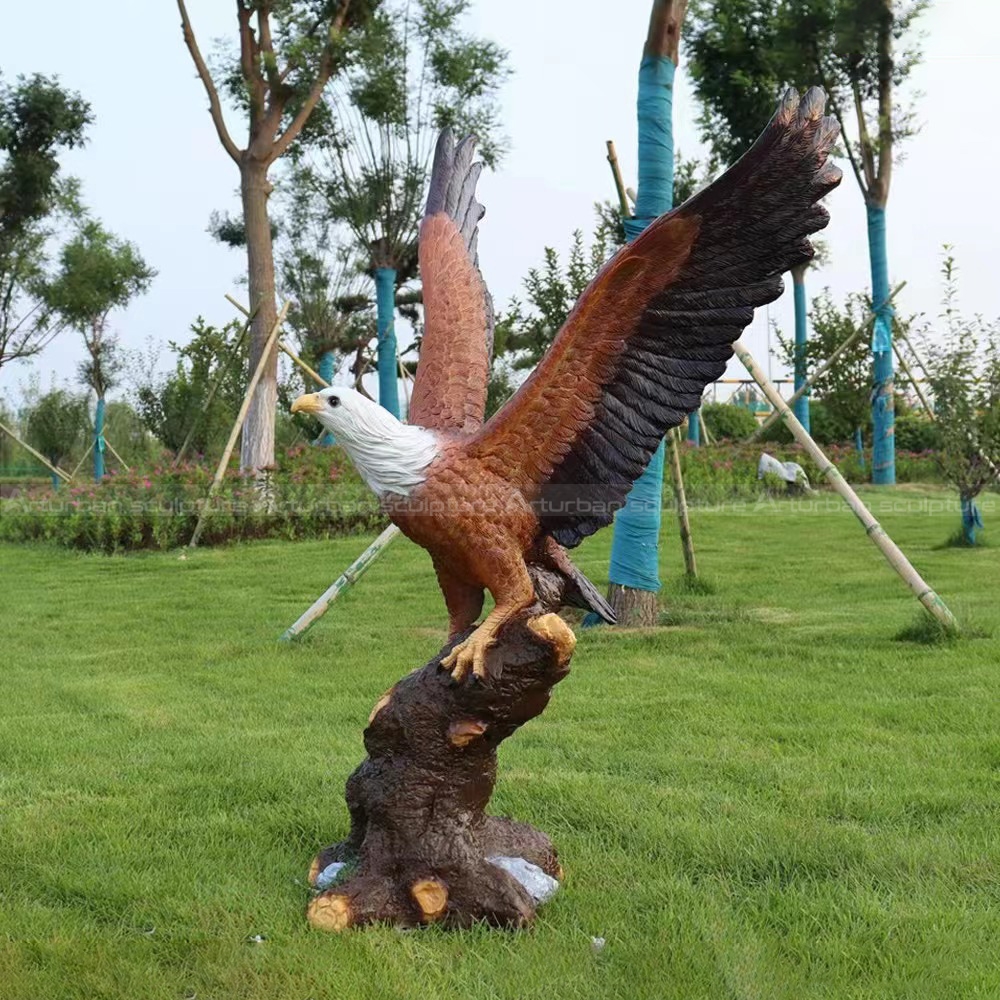 2. Production process
Step1 Design Communication:  You supply us with several photographs with dimensions.
Step 2 Project Consultation: Our team will make a production plan, according to your design, budget, delivery time,
or any other service. Our final aim is to supply high quality and cost-saving   sculpture efficiently.
Step 3 Confirm Mold: We will make 1:1 clay or 3D mold,when finished clay mold,i will take photos for   your reference.
The clay mold can modify any details till to your satisfaction.
Step 4 Carving and Polish: We will carving with natural marble according to clay mold. Then polished.
Step 5 Package: Strong wooden crate with waterproof and shockproof foam inside.
Send us your requirements now, we will reply to your email within 24 hours