1. Introduction of black bear statue outdoor
This is a black bear statue outdoor. In this bear sculpture, there are two cubs lying on top of the big bear, with one cub
affectionately kissing its mother's nose, showcasing the animal's familial and warm side. It can make people feel like they
are there. Other postures of bears include standing with open mouths and walking bears, demonstrating their strength
and demeanor. The postures of these bears are diverse and lifelike, making the sculpture more dynamic.
Bear Garden Sculpture, as a type of animal sculpture, can usually display vivid images of wild animals, bring visual impact
and beauty to people, and also play a decorative role. These bear sculptures can be placed in parks, amusement parks, zoos,
and other places, playing a decorative role, adding a natural atmosphere, and injecting vitality and vitality into the environment.
It also adds to the atmosphere of the venue.
The main advantages of bear sculpture production lie in its artistic expression and durability. Compared with real animals,
sculptures can show more exaggerated and eye-catching shapes, so that people can feel more artistic enjoyment in appreciation.
At the same time, there are various materials available for the production of bear sculptures, such as resin, fiberglass, etc. These
materials have characteristics such as corrosion resistance, wear resistance, and weather resistance, ensuring that bear sculptures
will not be damaged during long-term indoor and outdoor displays.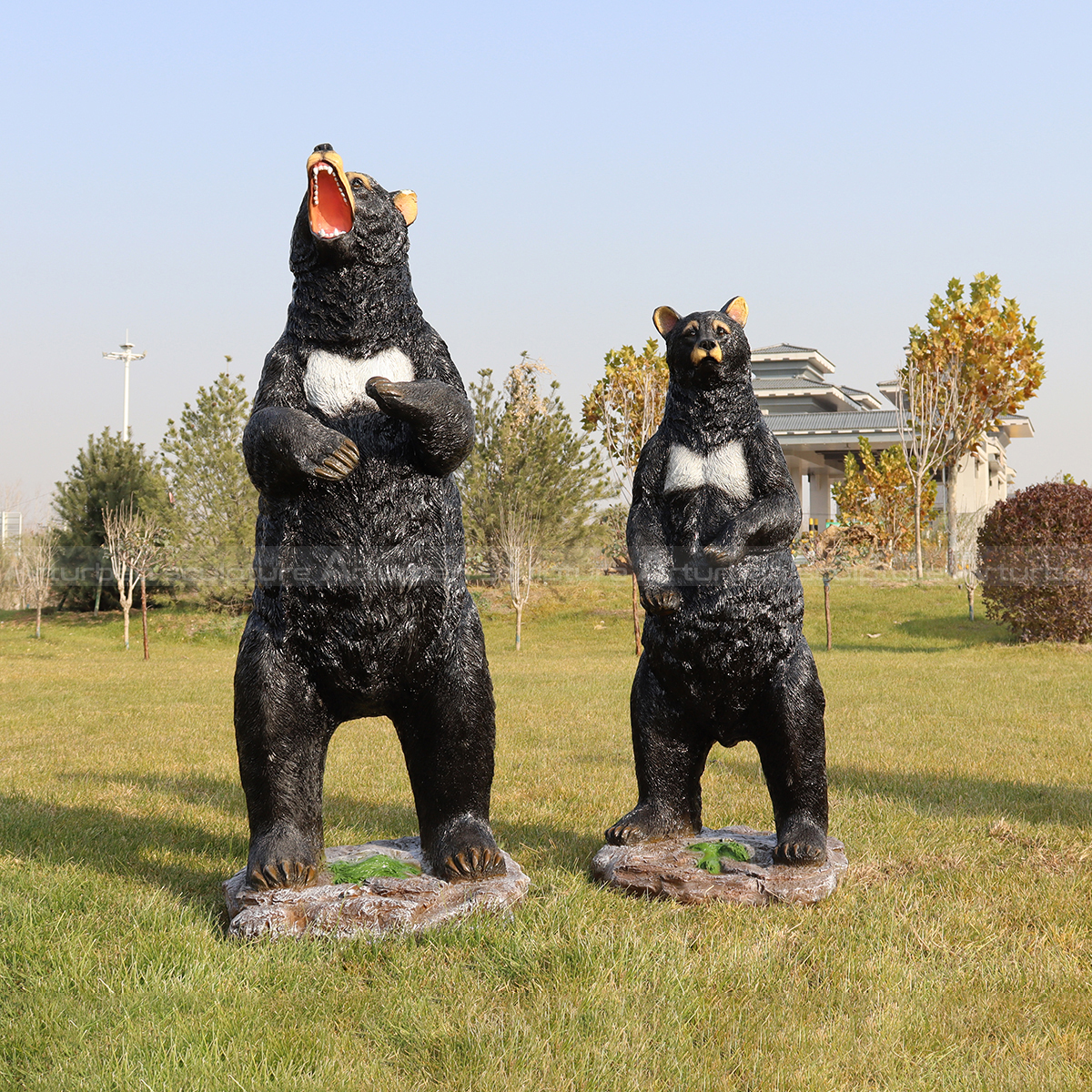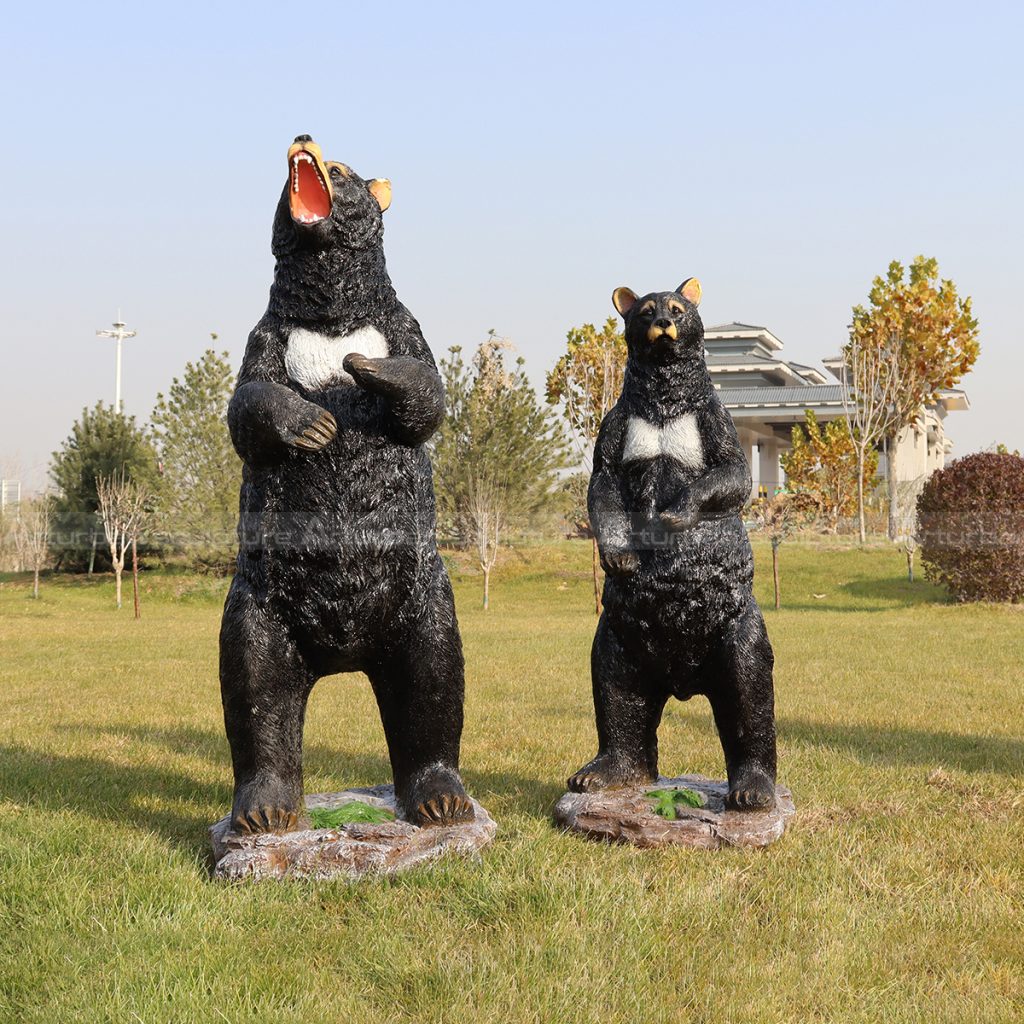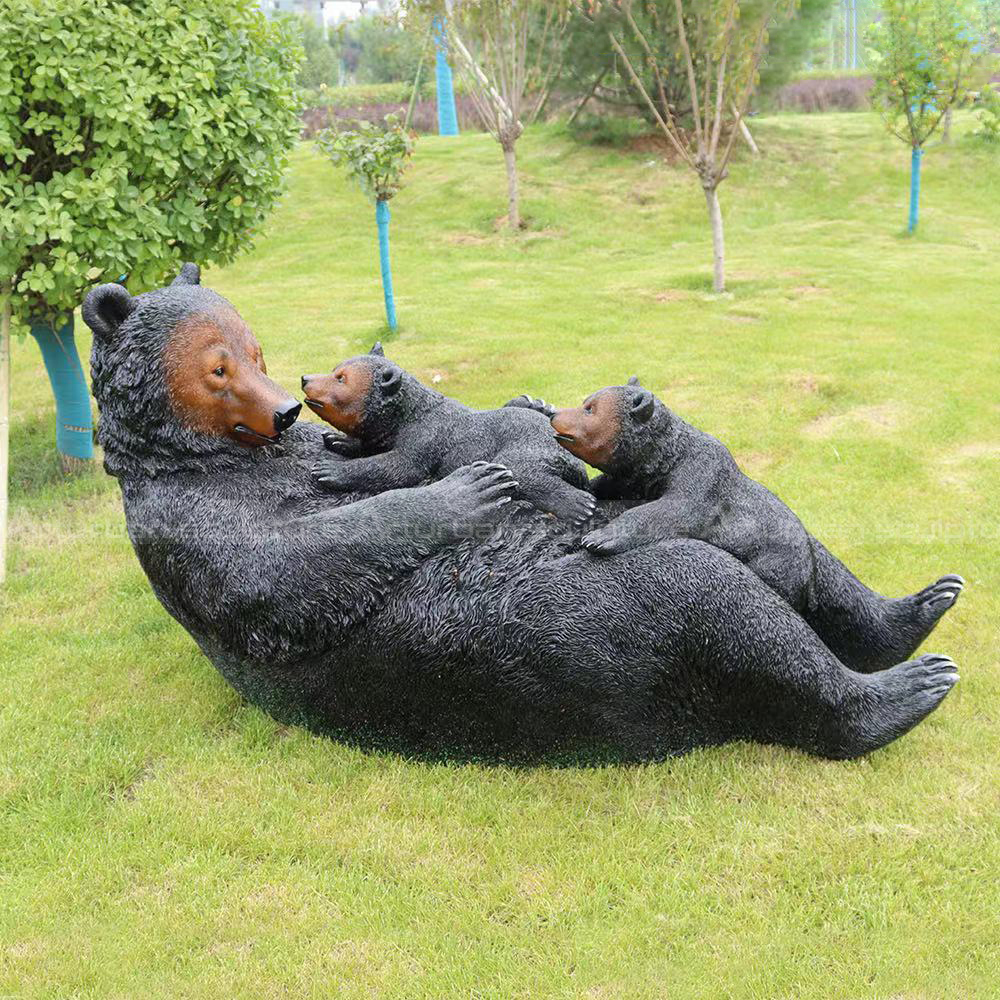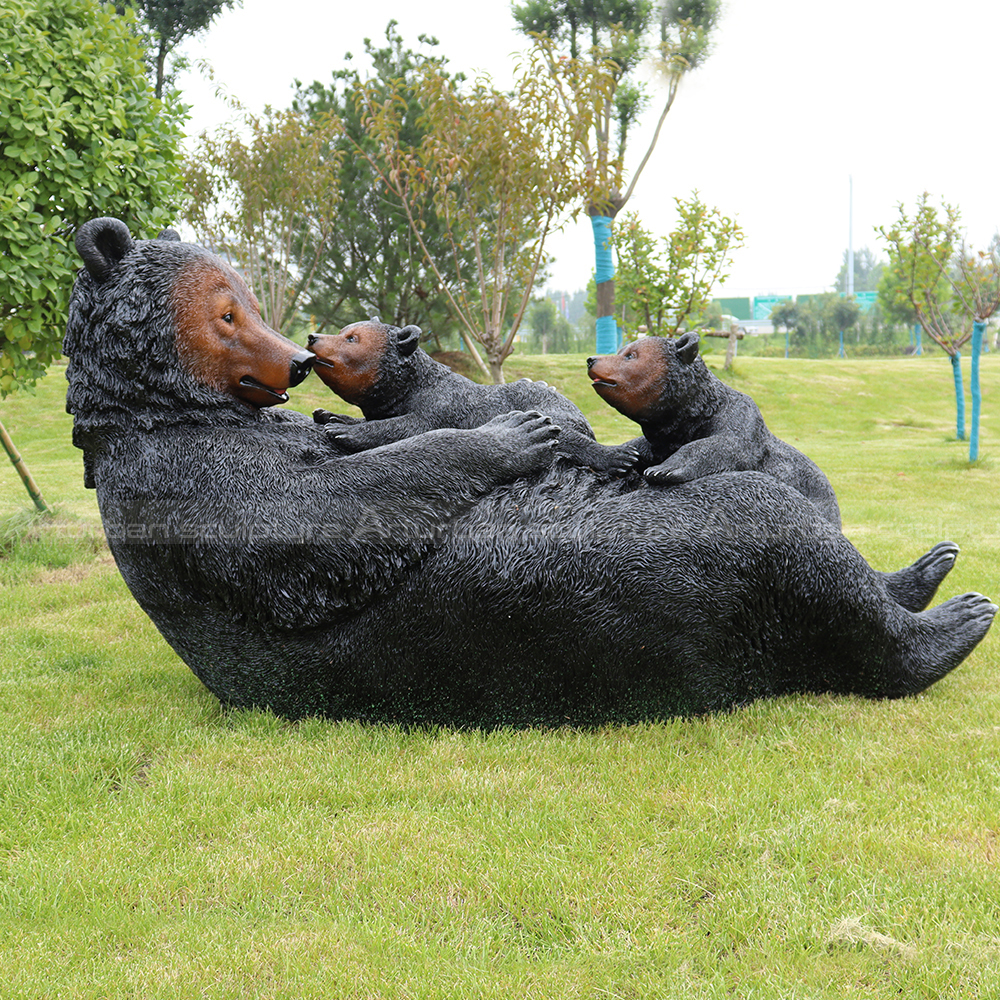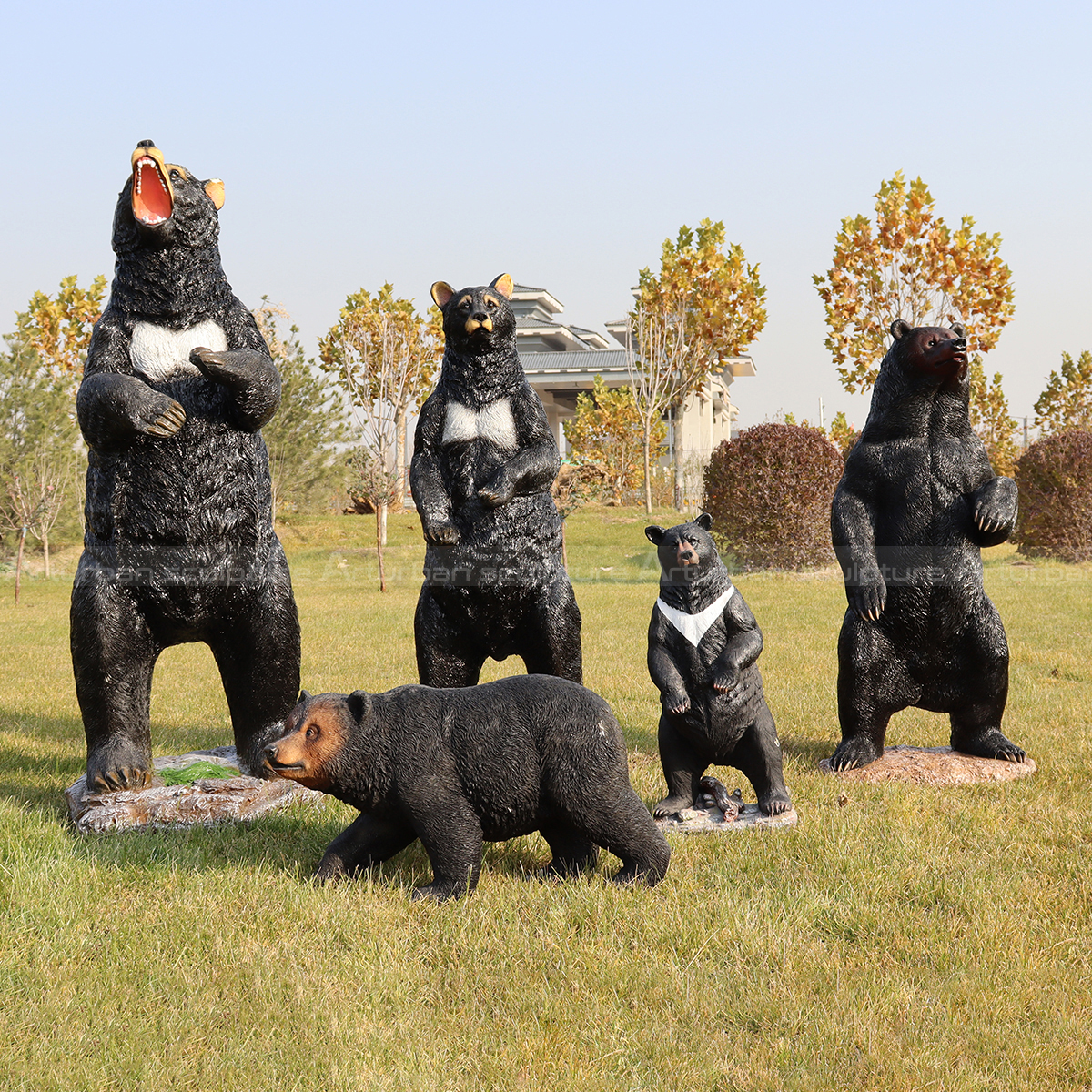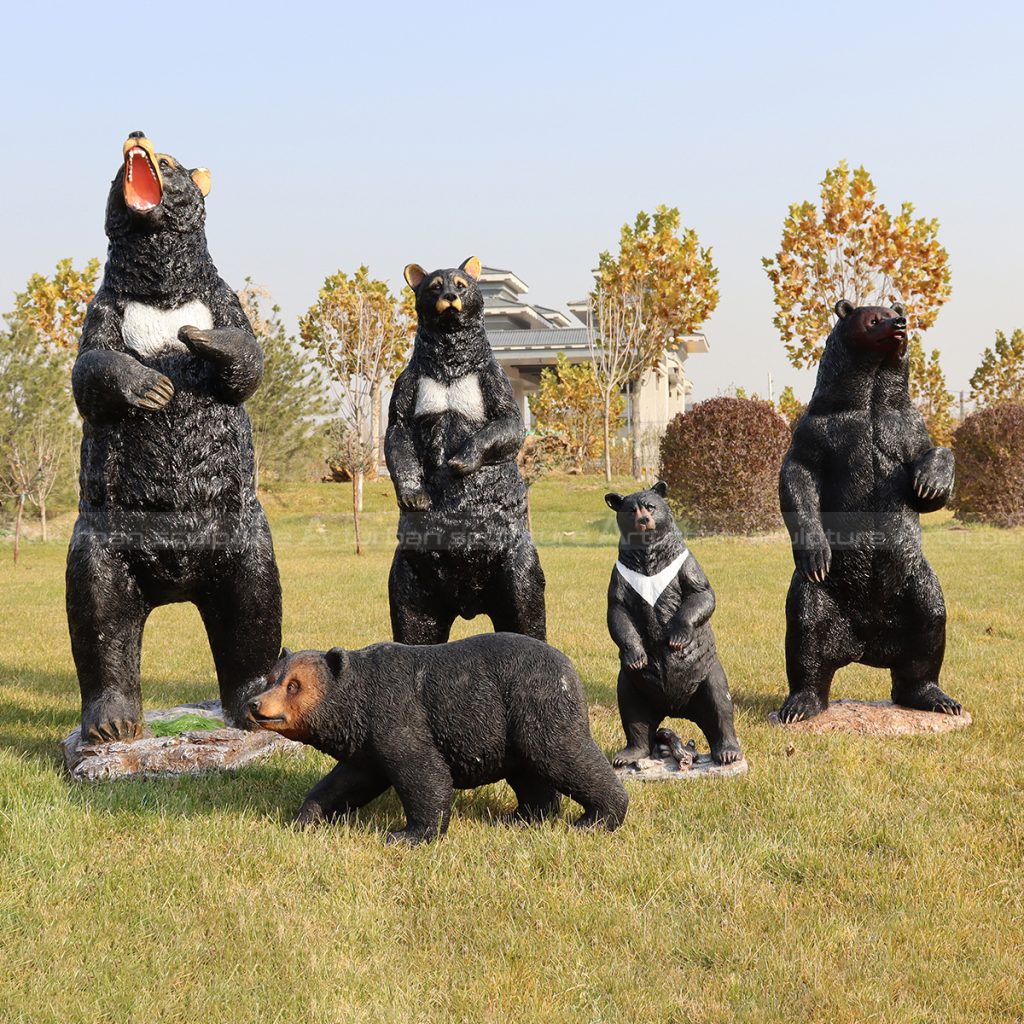 2. Production process of black bear statue outdoor
Step1 Design Communication:  You supply us with several photographs with dimensions.
Step 2 Project Consultation: Our team will make a production plan, according to your design, budget, delivery   time,  or any other service. Our final aim is to supply high quality and cost-saving   sculpture efficiently.
Step 3 Confirm Mold: We will make 1:1 clay or 3D mold,when finished clay mold,i will take photos for   your reference. The clay mold can modify any details till to your satisfaction.
Step 4 Carving and Polish: We will carving with natural marble according to clay mold. Then polished.
Step 5 Package: Strong wooden crate with waterproof and shockproof foam inside.
Send us your requirements now, we will reply to your email within 24 hours