1. Introduction of bronze penguin sculpture
The bronze penguin sculpture is an exquisite artwork. Each of the three penguins exhibits different postures and expressions.
The penguin lying on the base presents itself in a natural and leisurely posture. Its body lay gently on the base, as if enjoying the
warm sunshine. The meticulous carving brings its feathers and body lines to life. The penguin next to it stands tall and upright,
with its wings raised high, as if preparing for flight. Its head is high, its eyes are bright, and the other penguin appears lively and
cute. It stood, leaning forward slightly, looking curiously at the world around it. Its posture is smooth and natural, as if ready to
join games or joyful dances at any time. The image of this penguin brings a sense of relaxation and happiness to people.
Outdoor Penguin Statue can be placed in multiple locations to add artistic atmosphere and decorative space charm. Firstly, they
can be placed in outdoor landscapes such as parks, gardens, or squares. In these open spaces, the vivid images of bronze penguin
sculptures can complement the natural environment, bringing a relaxed and joyful feeling to people. Secondly, these sculptures
are also suitable for interior decoration, such as home, office or art exhibition hall. The unique shape and fine carving of bronze
penguins make them a striking artwork, adding an elegant and unique atmosphere to the interior space.
Bronze material has the characteristics of durability and long lifespan. Bronze is a sturdy and corrosion-resistant metal that can
withstand the test of time, allowing sculptures to be displayed sustainably in indoor or outdoor environments. Make it a unique
and exquisite artwork.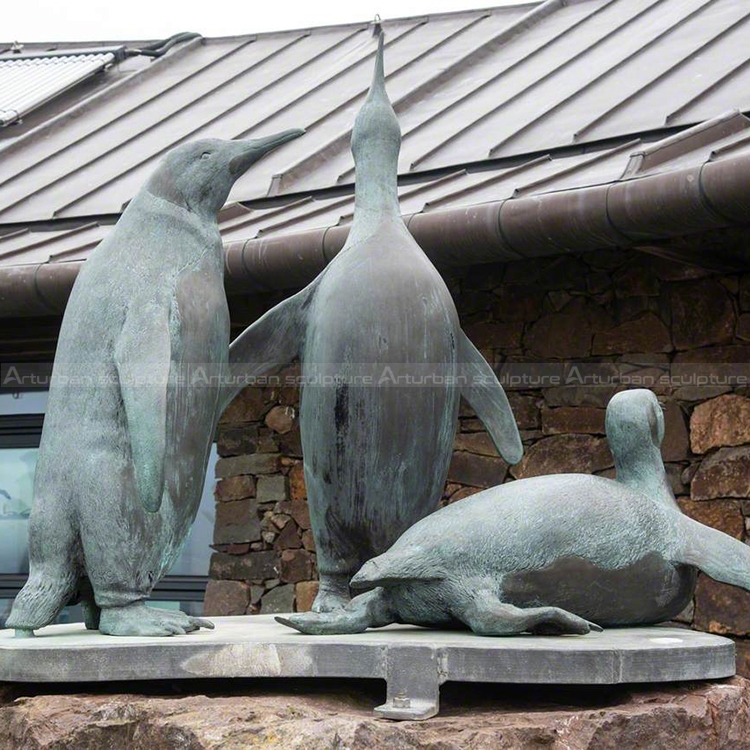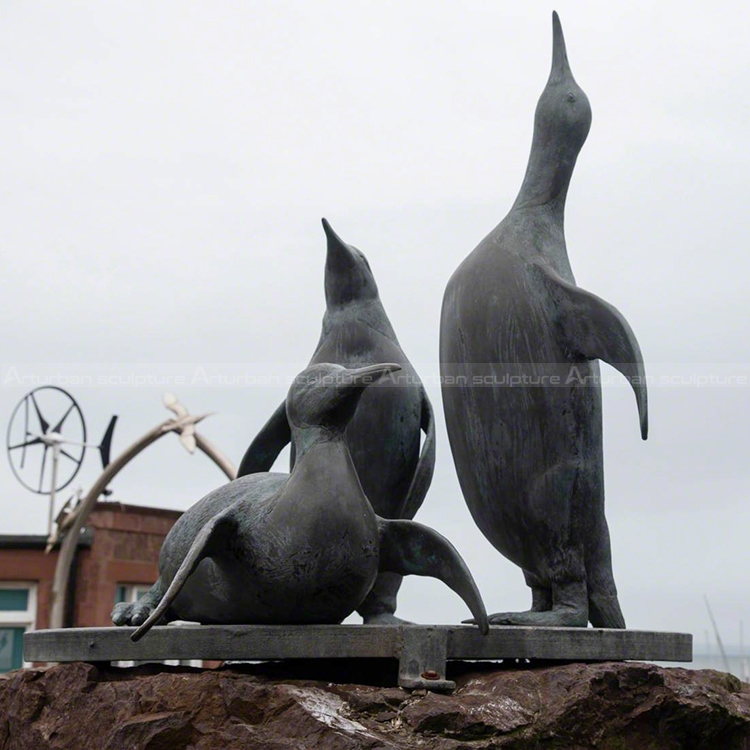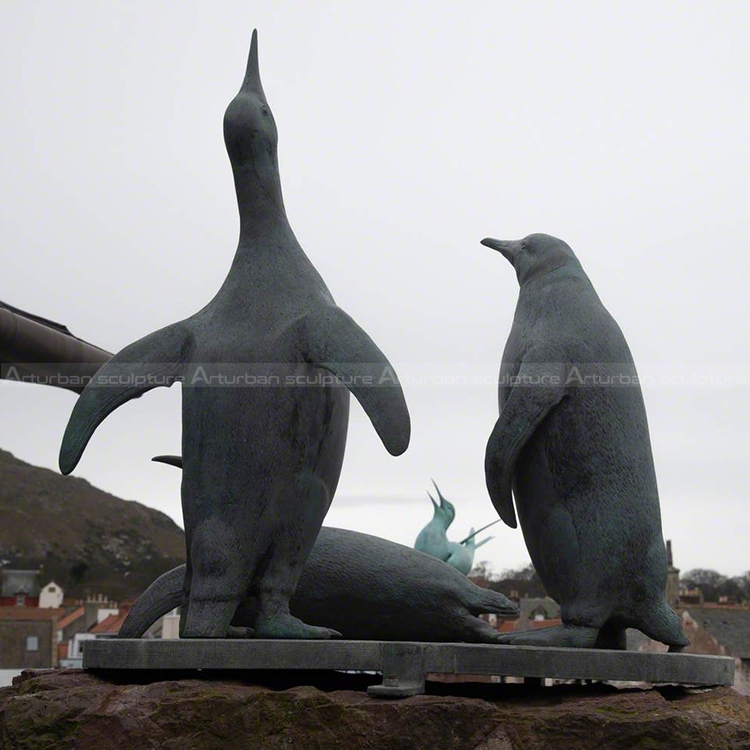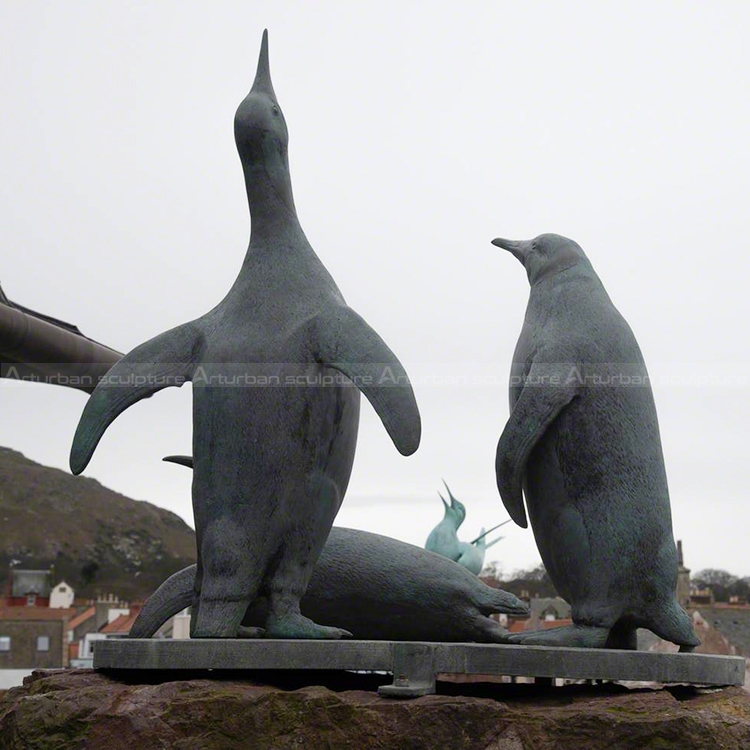 2. Production process
Step1 Design Communication:  You supply us with several photographs with dimensions.
Step 2 Project Consultation: Our team will make a production plan, according to your design, budget, delivery   time,  or any other service.
Our final aim is to supply high quality and cost-saving   sculpture efficiently.
Step 3 Confirm Mold: We will make 1:1 clay or 3D mold,when finished clay mold,i will take photos for   your reference. The clay mold can
modify any details till to your satisfaction.
Step 4 Carving and Polish: We will carving with natural marble according to clay mold. Then polished.
Step 5 Package: Strong wooden crate with waterproof and shockproof foam inside.
Send us your requirements now, we will reply to your email within 24 hours