1. Introduction of outdoor penguin statue
The outdoor penguin statue is an exquisite artwork. A row of penguins stood together, with different body postures. Some penguins hold
their heads high, as if displaying their dignity; Some penguins lean forward slightly, as if preparing to take the next step. Their legs and wings
are exquisitely carved, giving a sense of realism. The posture of the penguins demonstrates their elegance and proficiency in walking on land.
Their eyes are bright and focused, as if gazing at the target ahead. The posture and expressions of penguins are full of fun and joy, making
people feel happy. Their images can also trigger people's attention and awareness of protecting nature and animals.
As an ornament, bronze Life Size Penguin Statue can add a lively atmosphere to indoor or outdoor spaces. They can be placed in gardens,
courtyards, parks, or home environments, adding a touch of nature and fun to the space.
The advantage of making bronze penguin sculptures lies in the durability and weathering resistance of their materials. Bronze is a durable
metal material that can withstand various climatic conditions, so sculptures can maintain good condition both indoors and outdoors. They
are not easily eroded by the natural environment and can maintain their beauty and original texture for a long time. In addition, bronze
materials are easy to process and shape, and can accurately depict the details and features of penguins. Sculptors can express different images
and emotions by adjusting posture, facial expressions, and feather textures, making bronze penguin sculptures more vivid and interesting.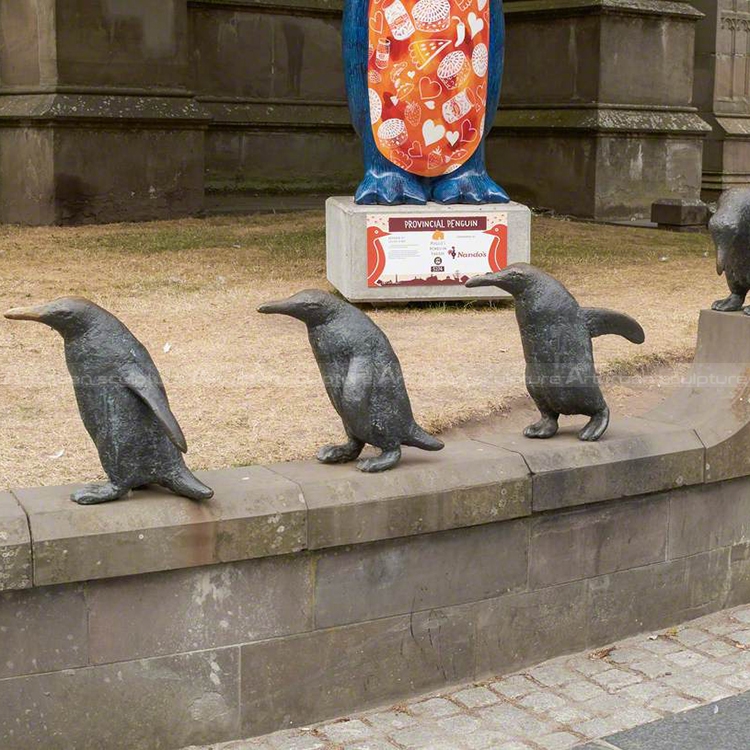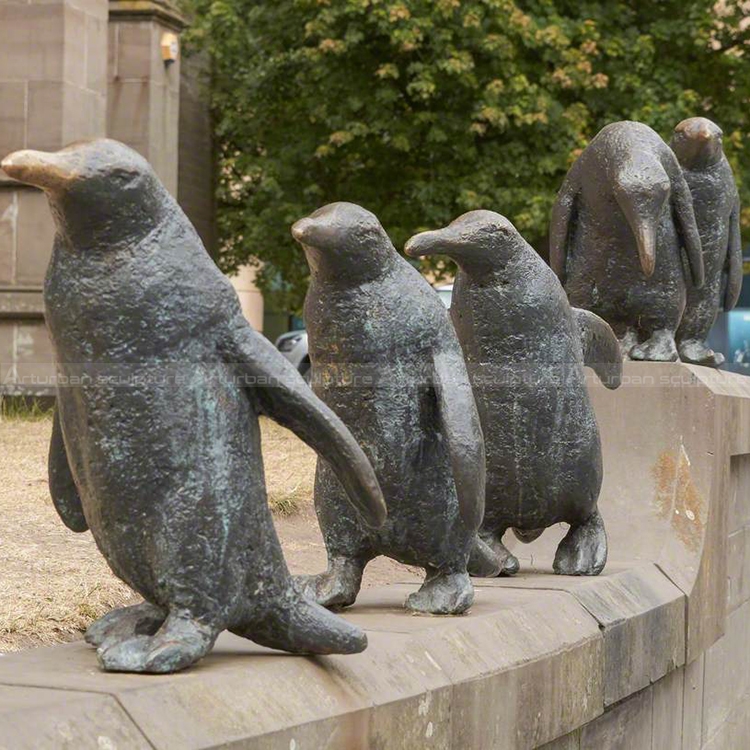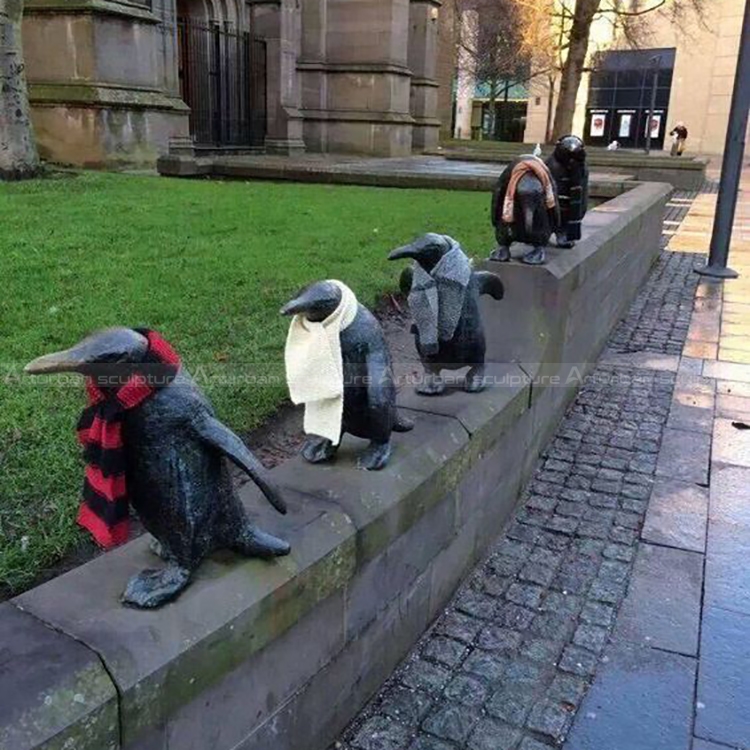 2. Production process
Step1 Design Communication:  You supply us with several photographs with dimensions.
Step 2 Project Consultation: Our team will make a production plan, according to your design, budget, delivery   time,  or any other service.
Our final aim is to supply high quality and cost-saving   sculpture efficiently.
Step 3 Confirm Mold: We will make 1:1 clay or 3D mold,when finished clay mold,i will take photos for   your reference. The clay mold can
modify any details till to your satisfaction.
Step 4 Carving and Polish: We will carving with natural marble according to clay mold. Then polished.
Step 5 Package: Strong wooden crate with waterproof and shockproof foam inside.
Send us your requirements now, we will reply to your email within 24 hours