1. Introduction of life size penguin statue
The life size penguin statue is very striking. It is designed in black and white, presenting a distinct black and white boundary.
The head and wings are black, while the body and legs are white. The body shape of a penguin is relatively rounded, with a
small and cute head, and smooth and natural lines on its wings and feet. The overall design is cute and lifelike, with high
artistic value and appreciation value.
Penguin sculpture is highly favored for its cute shape and smooth lines, and is often used for decoration and landscape design
in public places. Penguins represent vitality and vitality, so fiberglass penguin sculptures can not only add vitality and vitality,
but also make people feel relaxed and joyful, creating a joyful and warm atmosphere. It is not only an art piece, but also a way
to show urban culture and artistic charm, with important social significance.
Fiberglass penguin sculpture has various production advantages. Firstly, it is a lightweight material that is not prone to cracking
and deformation, has high strength and durability, and is suitable for outdoor decoration. Secondly, it can be made through molds,
with a simple production process and relatively low cost. In addition, fiberglass can be customized through dyeing or spraying, so
that the color and appearance of the sculpture can be coordinated with the environment and theme, increasing its decorative effect.
Finally, fiberglass materials have strong plasticity and can produce sculptures of various shapes and sizes to meet different needs
and scenarios.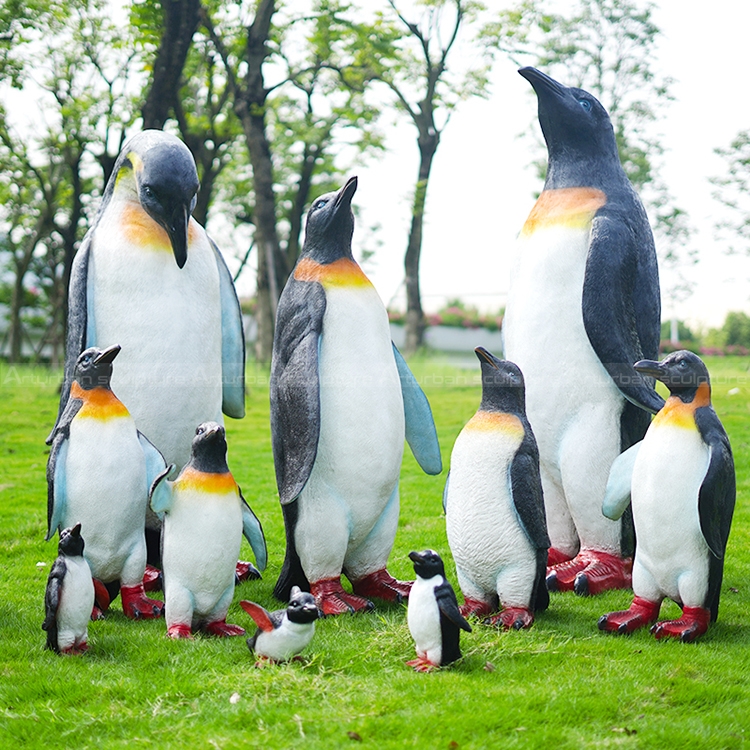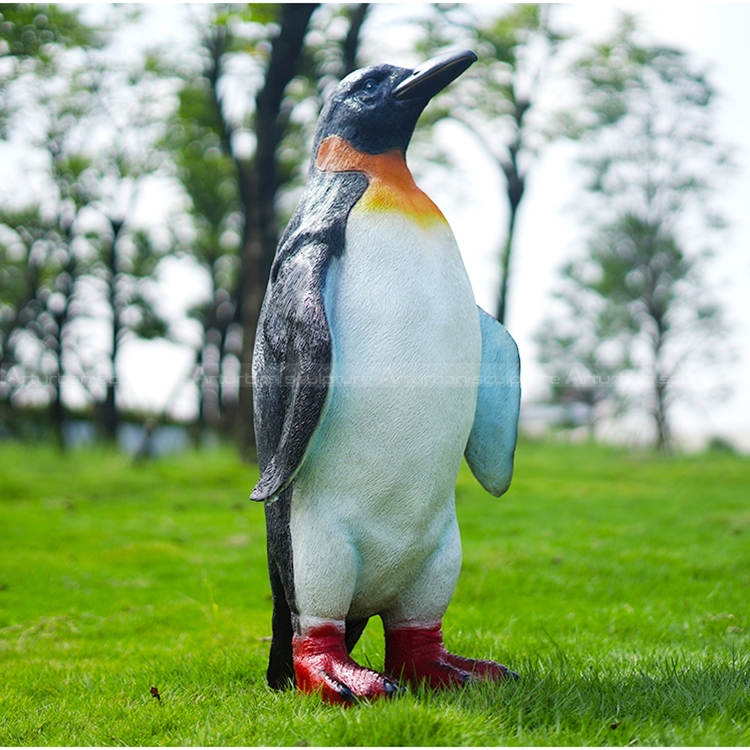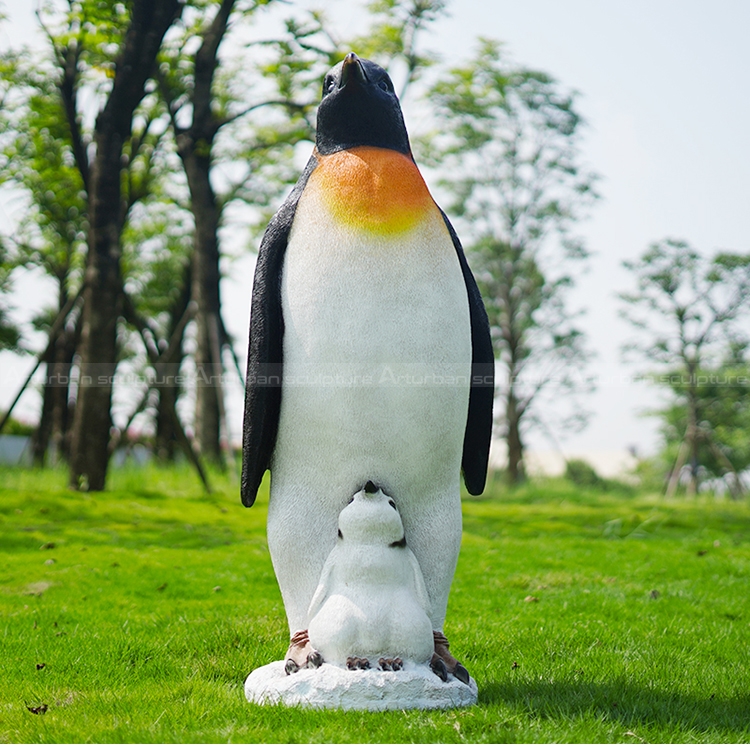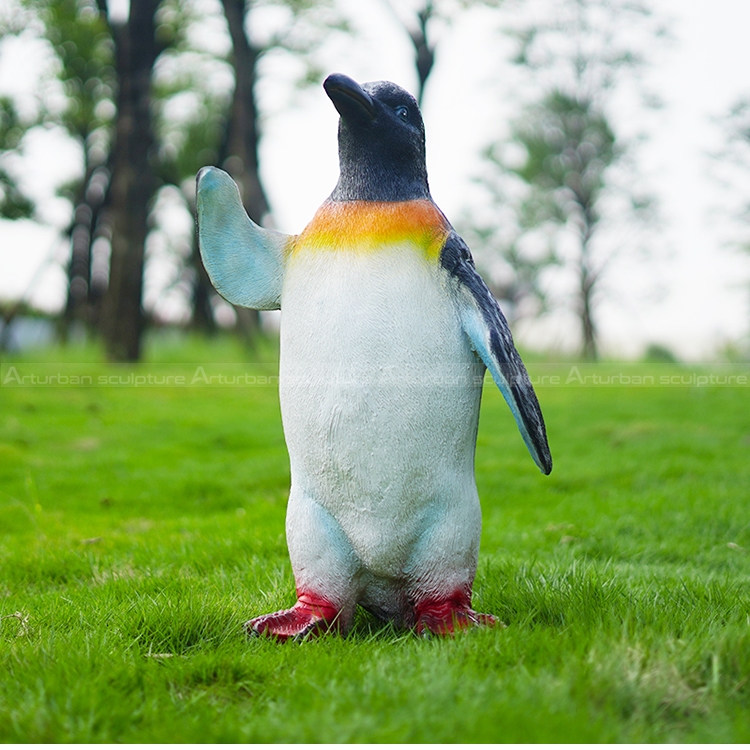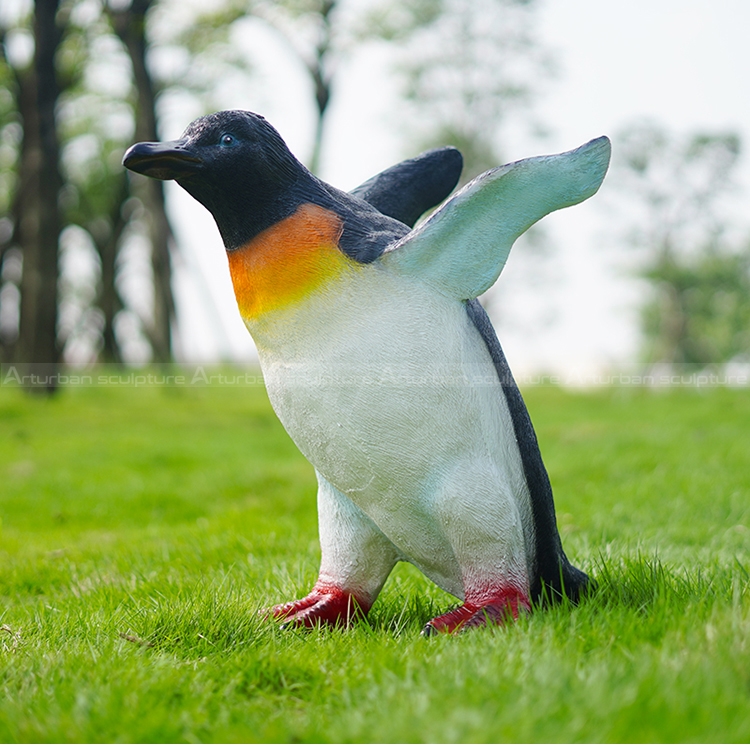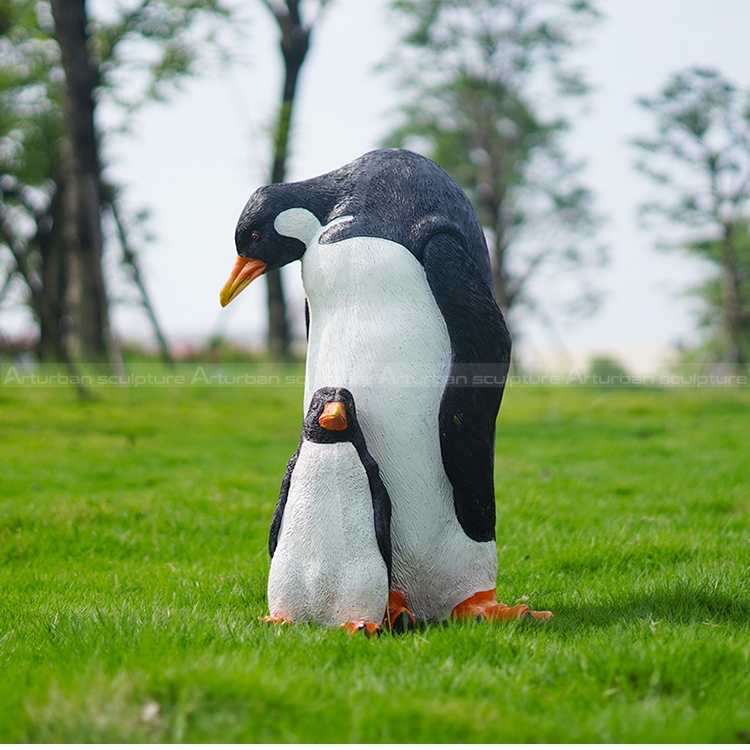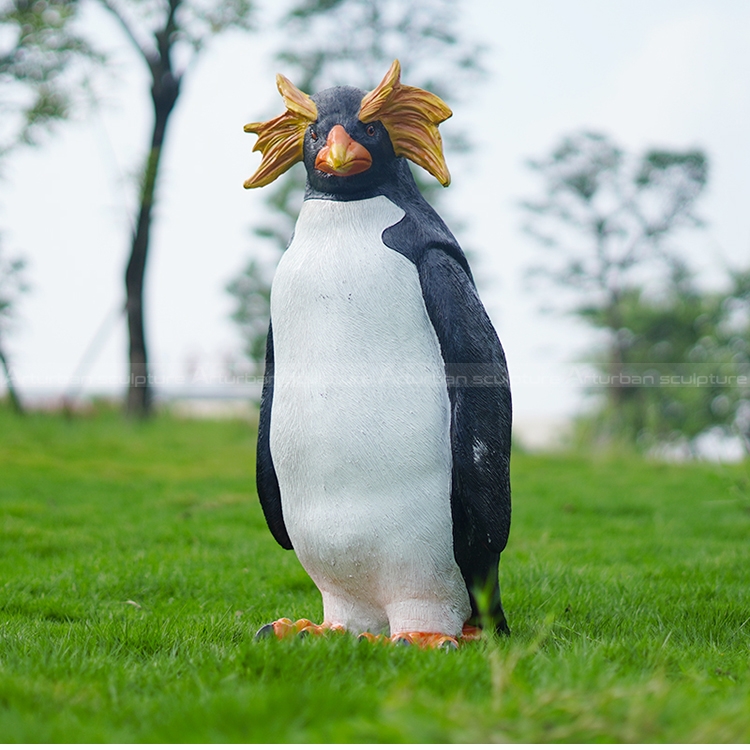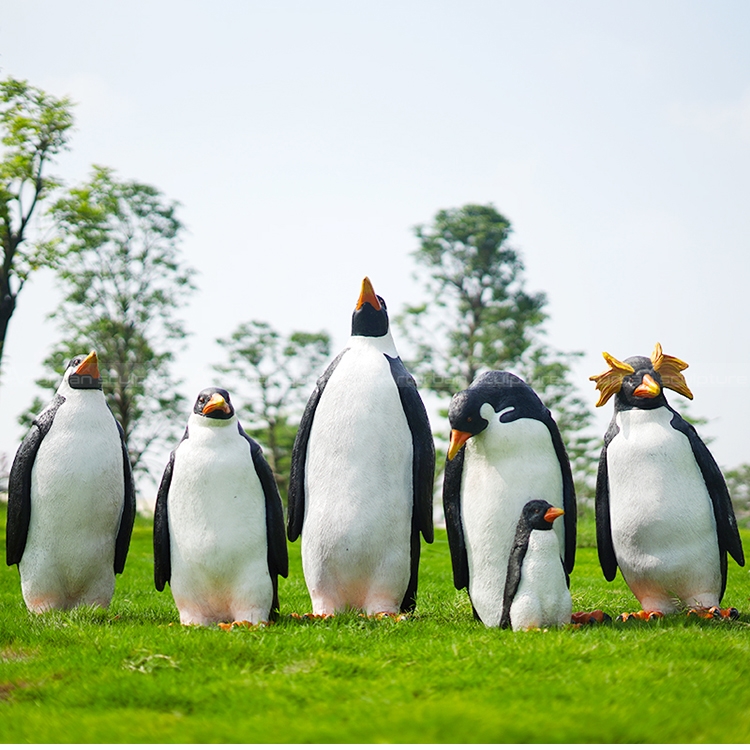 2. Production process
Step1 Design Communication:  You supply us with several photographs with dimensions.
Step 2 Project Consultation: Our team will make a production plan, according to your design, budget, delivery time,
or any other service. Our final aim is to supply high quality and cost-saving   sculpture efficiently.
Step 3 Confirm Mold: We will make 1:1 clay or 3D mold,when finished clay mold,i will take photos for   your reference.
The clay mold can modify any details till to your satisfaction.
Step 4 Carving and Polish: We will carving with natural marble according to clay mold. Then polished.
Step 5 Package: Strong wooden crate with waterproof and shockproof foam inside.
Send us your requirements now, we will reply to your email within 24 hours