1. Introduction of bronze puma sculpture
The bronze puma sculpture is a kind of exquisite bronze art. It stood on a tree stump, its head tilted to one side,
vigilantly gazing into the distance. The bronze material makes the texture of this sculpture clearly visible, further
enhancing its aesthetic appeal. The posture of the puma is vivid and lifelike, making people feel its majesty and
ferocity, highlighting the power and mystery of nature.
The decorative effect of bronze puma sculptures is very obvious. Firstly, it can be used as a landscape decoration
and placed in open places such as parks and squares, becoming a beautiful scenic line in people's eyes. Secondly,
it can also be used as interior decoration and placed in high-end places such as villas and hotels, adding an elegant
atmosphere and artistic value to the space. Finally, it can also be given as a gift to relatives, friends, or businesses,
which has practical value and can convey care and blessings to the recipient. In short, the bronze mountain master
sculpture is a beautiful and practical artwork with a wide range of application values.
Bronze material has the characteristics of high strength, corrosion resistance, and strong durability, which can be
used outdoors for a long time without being affected by the natural environment. At the same time, bronze has good
plasticity and toughness, which can create detailed and complex sculpture forms, making the puma sculpture more
realistic and vivid, displaying more details and characteristics. In addition, bronze materials also have good plasticity,
and the sculptures produced can be delicate and shiny, with great ornamental and artistic value, suitable for decoration
in various public places and art collection.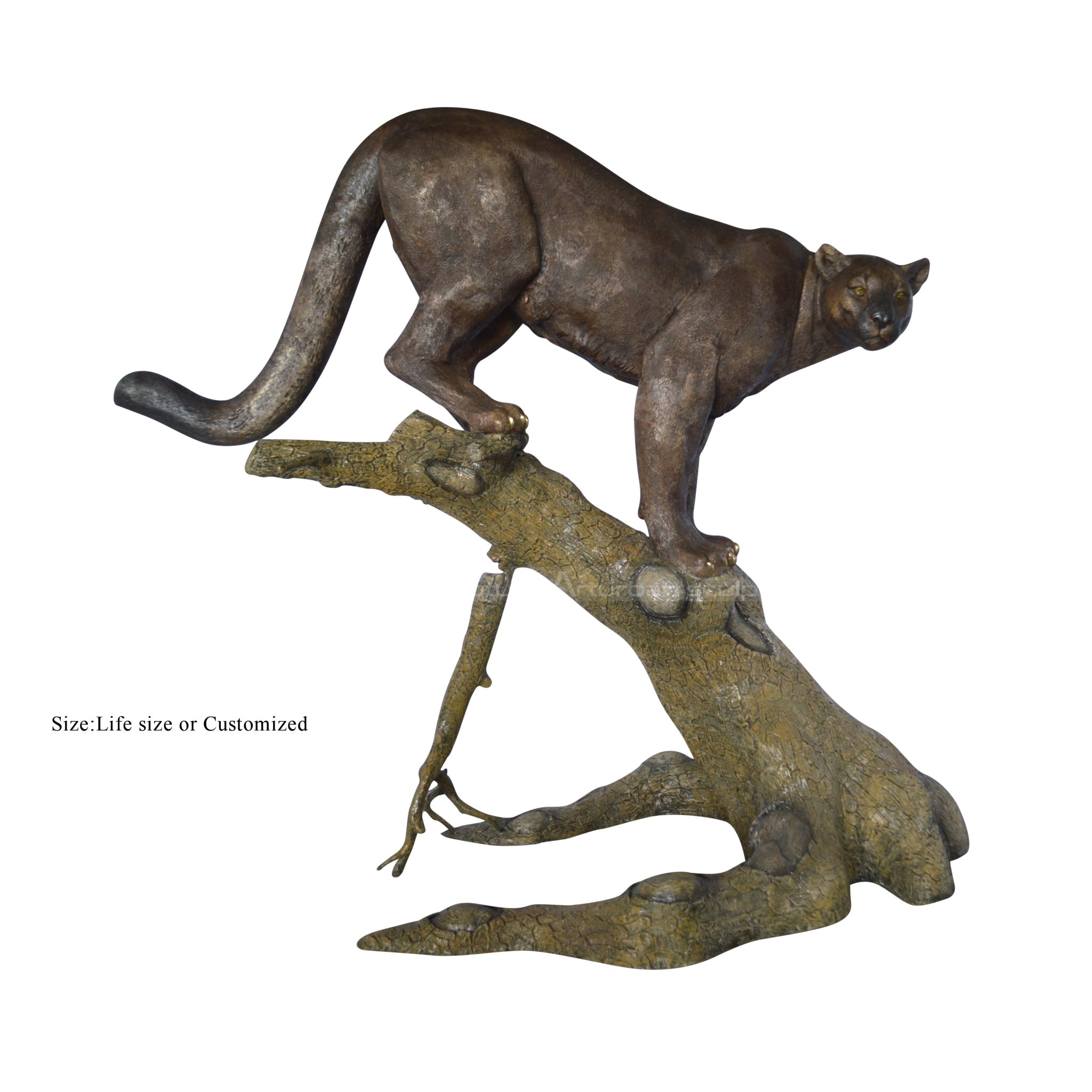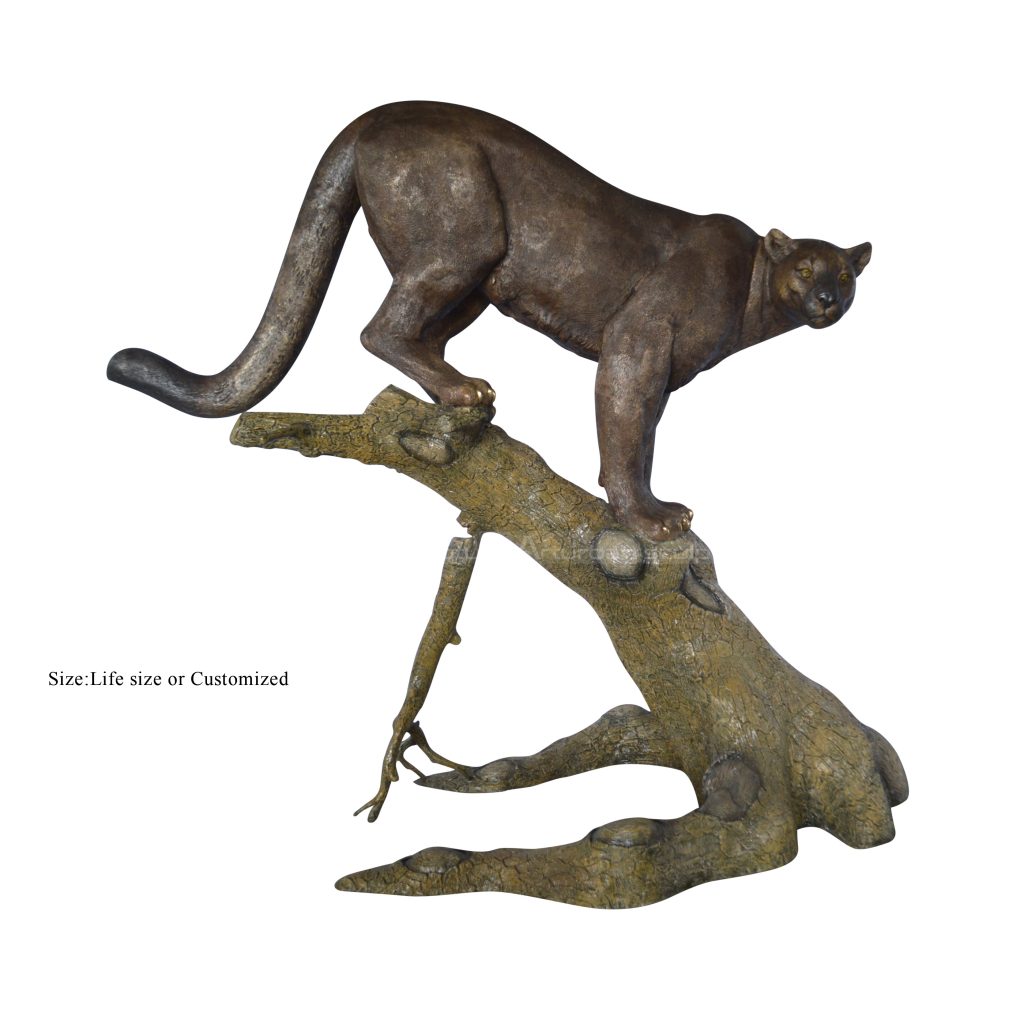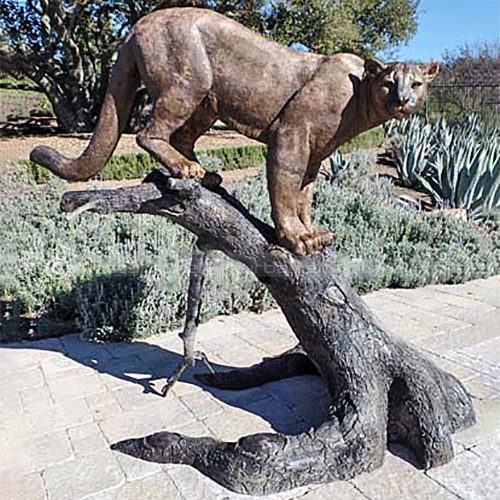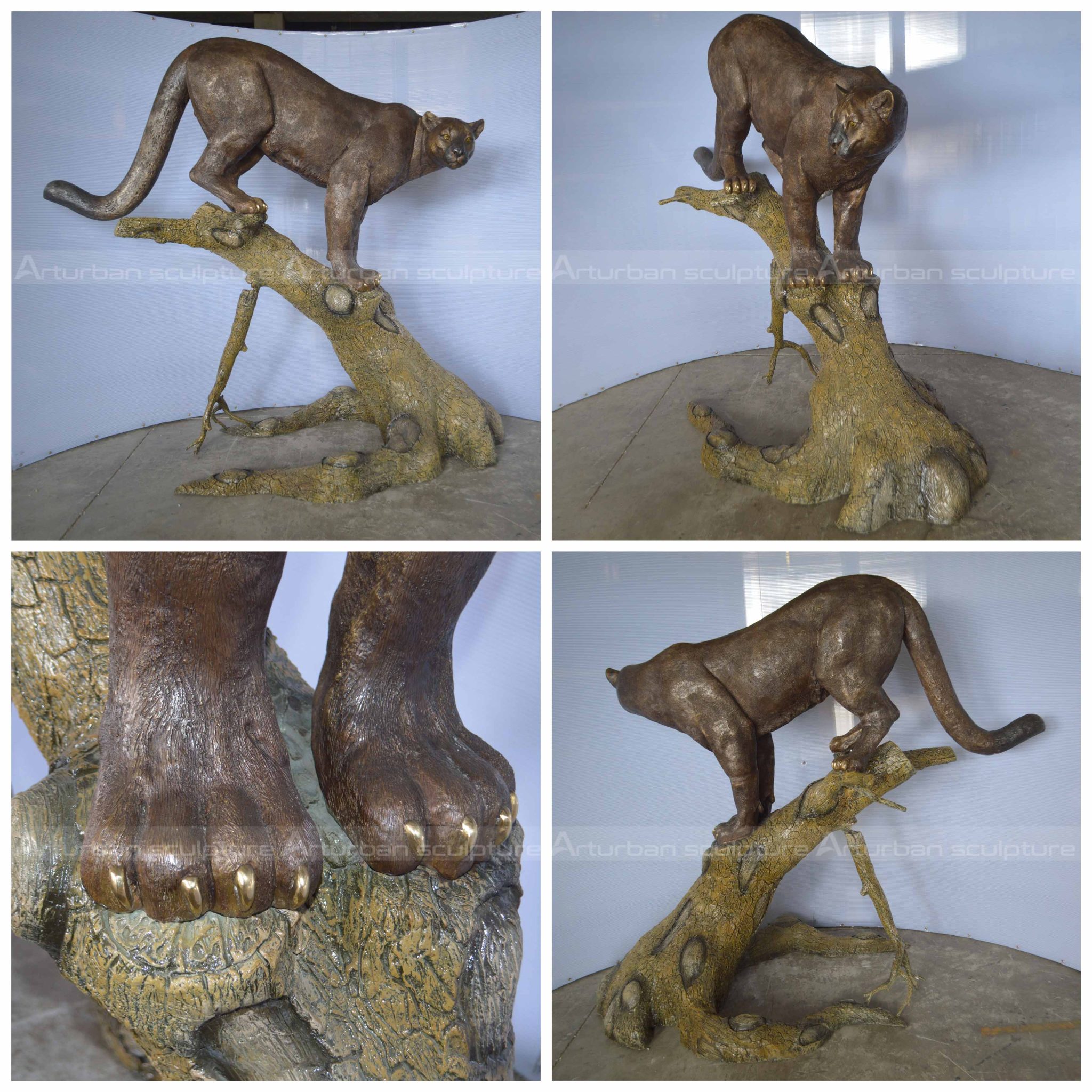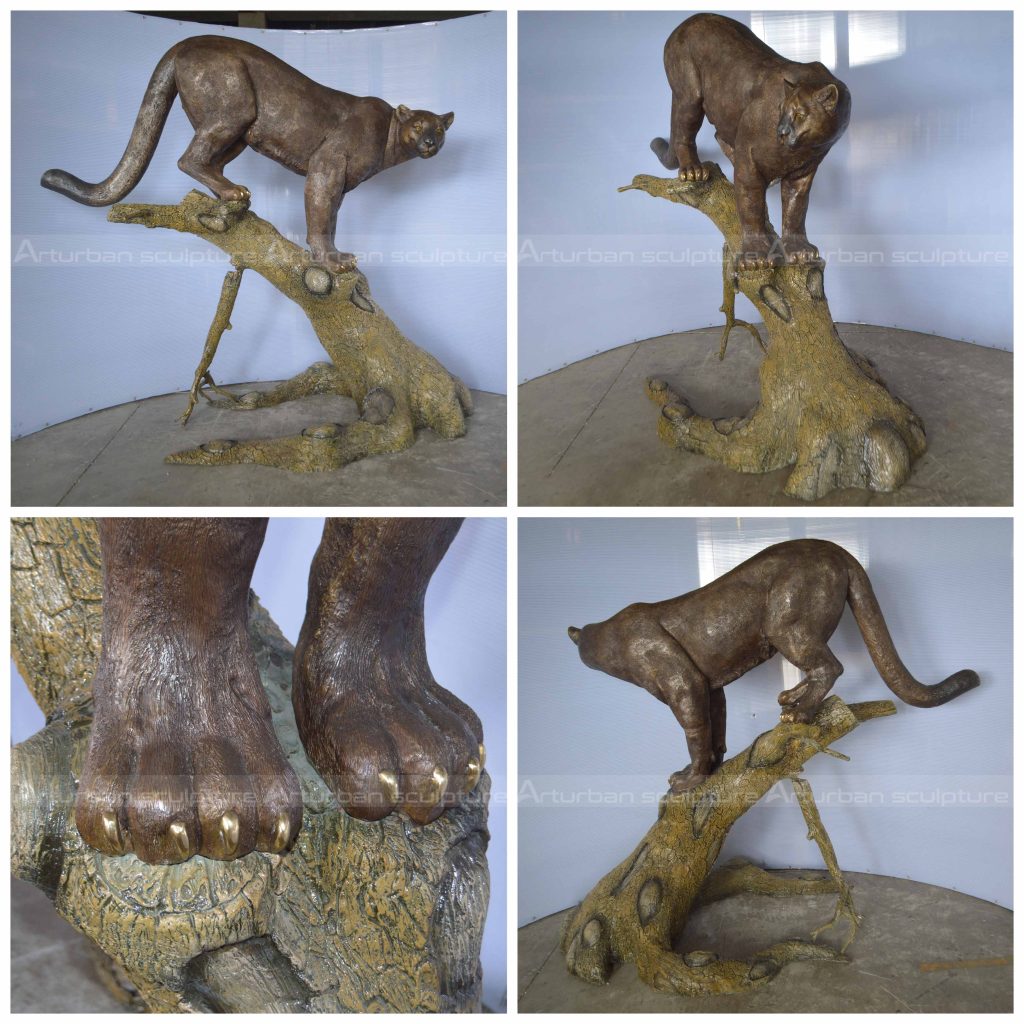 2. Production process
Step1 Design Communication:  You supply us with several photographs with dimensions.
Step 2 Project Consultation: Our team will make a production plan, according to your design, budget, delivery   time,  or any other service. Our final aim is to supply high quality and cost-saving   sculpture efficiently.
Step 3 Confirm Mold: We will make 1:1 clay or 3D mold,when finished clay mold,i will take photos for   your reference. The clay mold can modify any details till to your satisfaction.
Step 4 Carving and Polish: We will carving with natural marble according to clay mold. Then polished.
Step 5 Package: Strong wooden crate with waterproof and shockproof foam inside.
Send us your requirements now, we will reply to your email within 24 hours