1. Introduction of bronze wolf sculpture
The bronze wolf sculpture is an exquisite artwork. A wolf stands on a rock. It stands tall with lifelike hair. The wolf's mouth opened
and let out a roaring howl, showcasing its strength and wildness towards the sky. Its eyes revealed a sharp gaze, penetrating and cunning.
The body lines of the wolf are smooth, and the muscular lines highlight strength and agility. Its fur is finely carved, presenting lifelike
details, with each hair fluttering gently in the breeze. The entire sculpture captures the charm and dynamics of wolves, showcasing their
power and elegance, bringing a strong visual impact to the viewer.
Bronze wolf sculptures are suitable for placement in various outdoor places, such as parks, squares, gardens, or nature reserves. It can be
used as a landscape decoration to add a wild and dynamic atmosphere. In the park, it can serve as a backdrop for people to rest and relax,
complementing the natural environment. On the square, it can attract people's attention and become a focal point for communication and
gatherings. In gardens or nature reserves, it can better integrate with the surrounding vegetation and wildlife, showcasing the harmony and
balance of nature.
The production advantages of bronze wolf sculpture are mainly reflected in the following aspects. Firstly, bronze material has high durability
and corrosion resistance, which can withstand long-term wind and rain, while maintaining the original appearance and quality of the sculpture.
Secondly, the bronze material is easy to process and shape, allowing sculptors to freely create delicate and exquisite wolf shapes, showcasing the
power and beauty of wolves.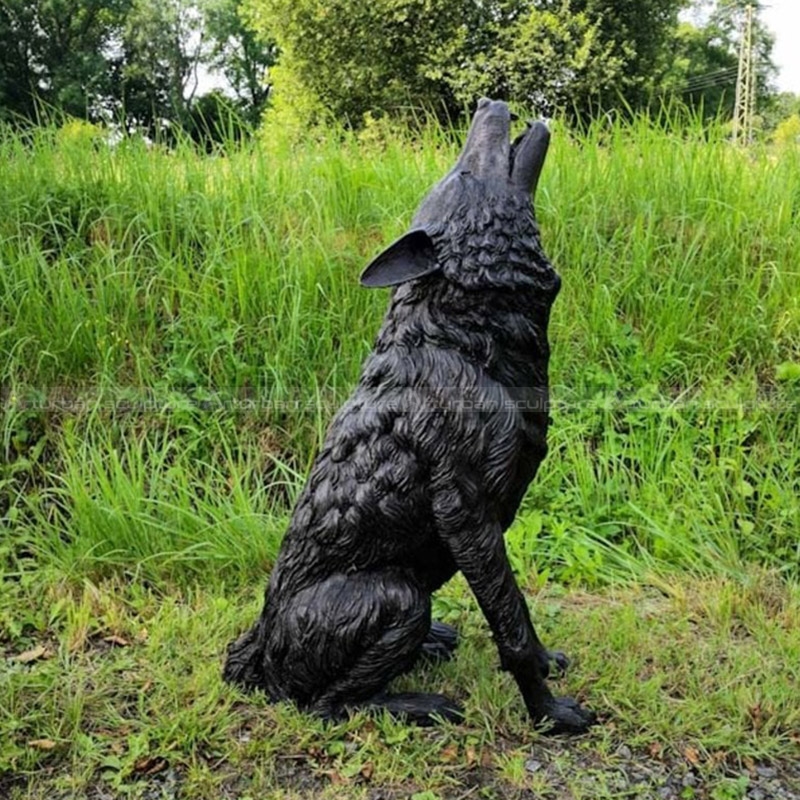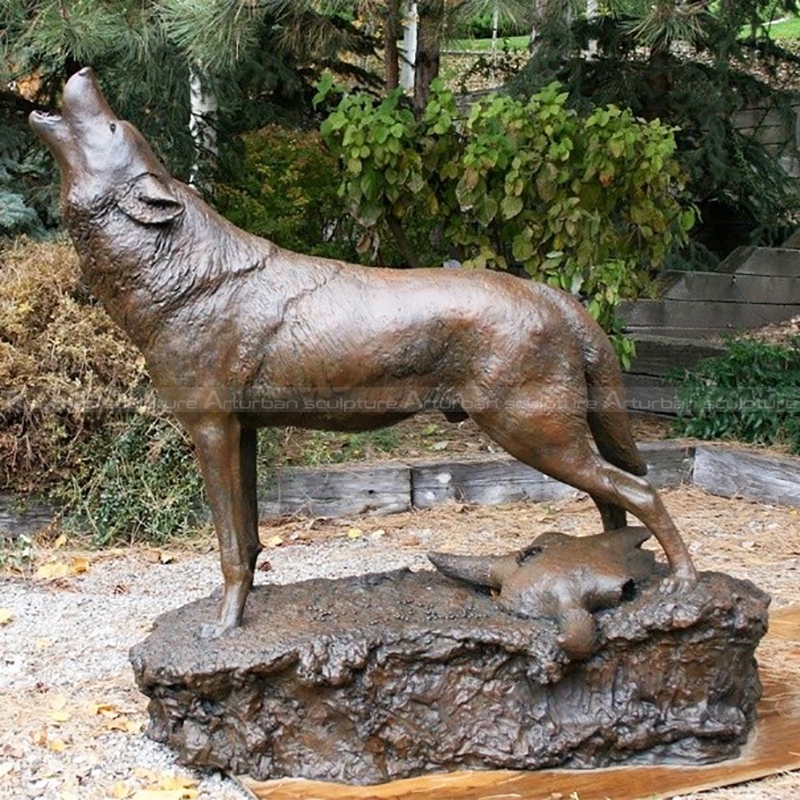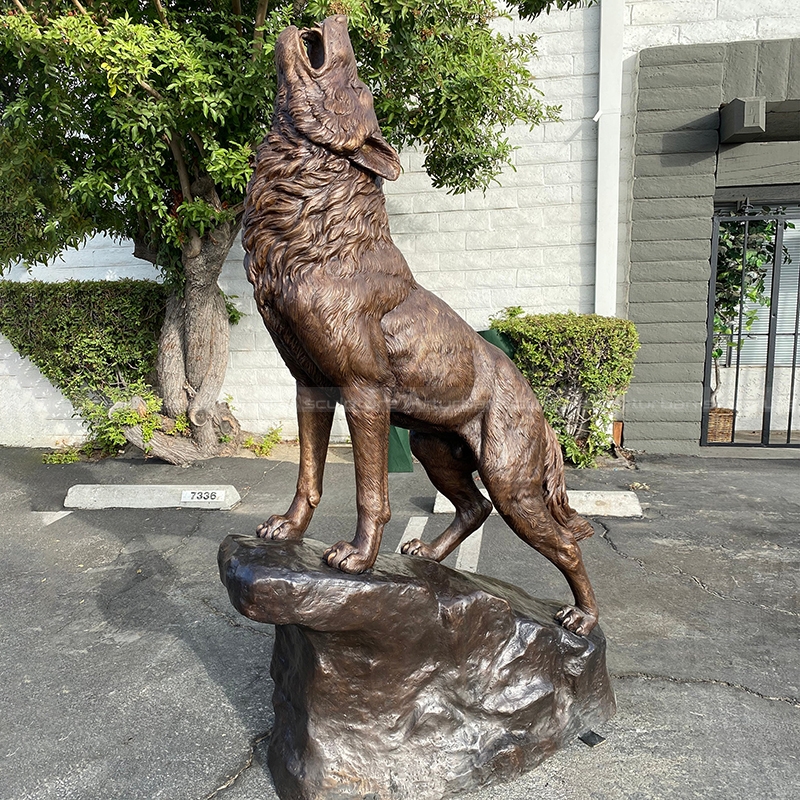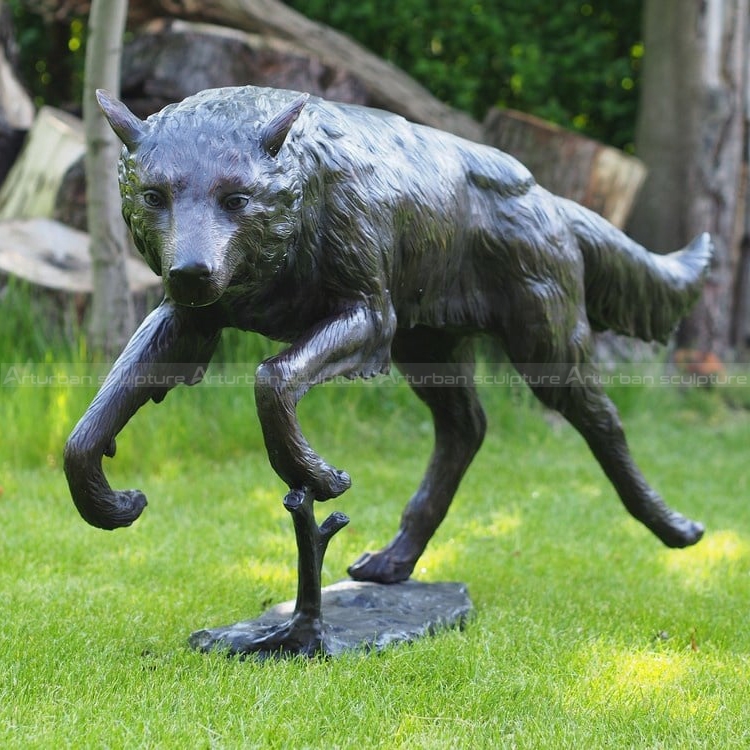 2. Production process
Step1 Design Communication:  You supply us with several photographs with dimensions.
Step 2 Project Consultation: Our team will make a production plan, according to your design, budget, delivery   time,  or any other service.
Our final aim is to supply high quality and cost-saving   sculpture efficiently.
Step 3 Confirm Mold: We will make 1:1 clay or 3D mold,when finished clay mold,i will take photos for   your reference. The clay mold can
modify any details till to your satisfaction.
Step 4 Carving and Polish: We will carving with natural marble according to clay mold. Then polished.
Step 5 Package: Strong wooden crate with waterproof and shockproof foam inside.
Send us your requirements now, we will reply to your email within 24 hours