1. Introduction of bumblebee metal sculpture
This bumblebee metal sculpture has a beautiful form. It is mainly colored in yellow, giving people a strong visual impact. It has a slender
body and detailed wings, and its two large eyes appear sharp and vibrant. Its tail curves downwards, and its overall shape is smooth and
dynamic, vividly showcasing the characteristics and dynamics of a hornet. The appearance design of this sculpture skillfully captures the
essence of the bumblebee, giving people a vibrant and shocking visual effect.
Bumblebee sculptures are suitable for decoration in outdoor environments, such as parks, gardens, squares, and scenic areas. It can serve
as a public artwork in the city, embellishing streets and squares, adding vitality and vitality to the city. Bumblebee sculptures can also be
placed in theme parks or amusement parks, becoming one of the attractions that attract tourists. In addition, it can also be used for decoration
in commercial buildings, shopping centers, hotels and other places, adding a sense of fashion and modernity to the space. The distinctive
appearance and unique shape of the bumblebee sculpture can attract people's attention and become an object for appreciation and photography.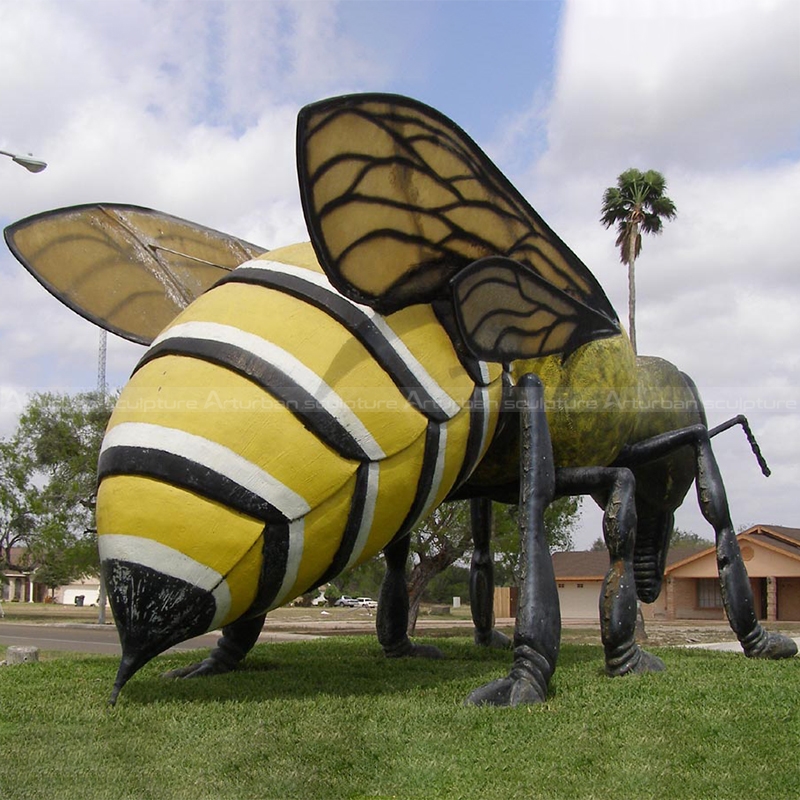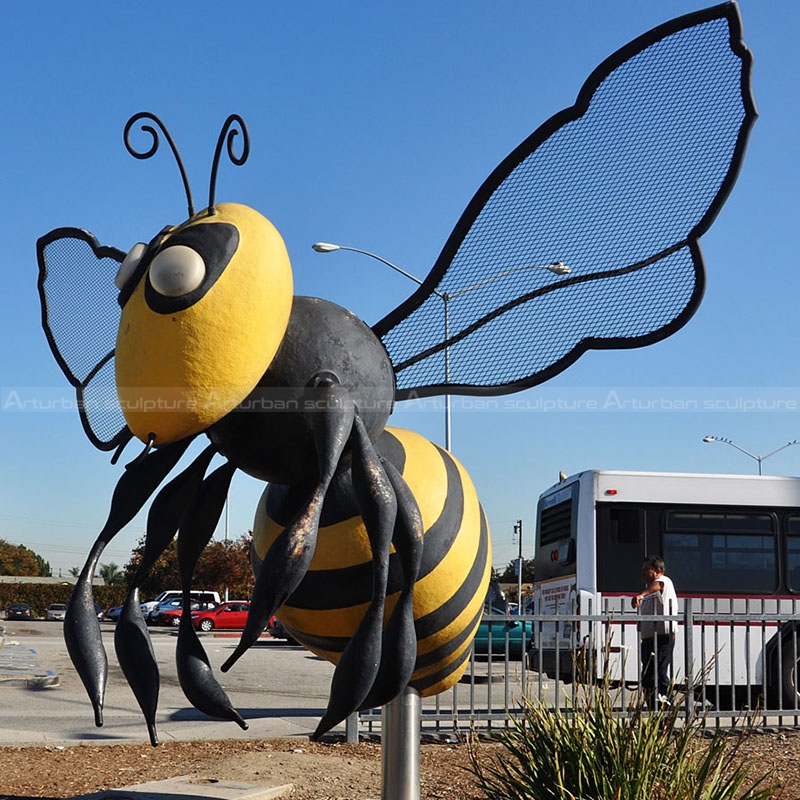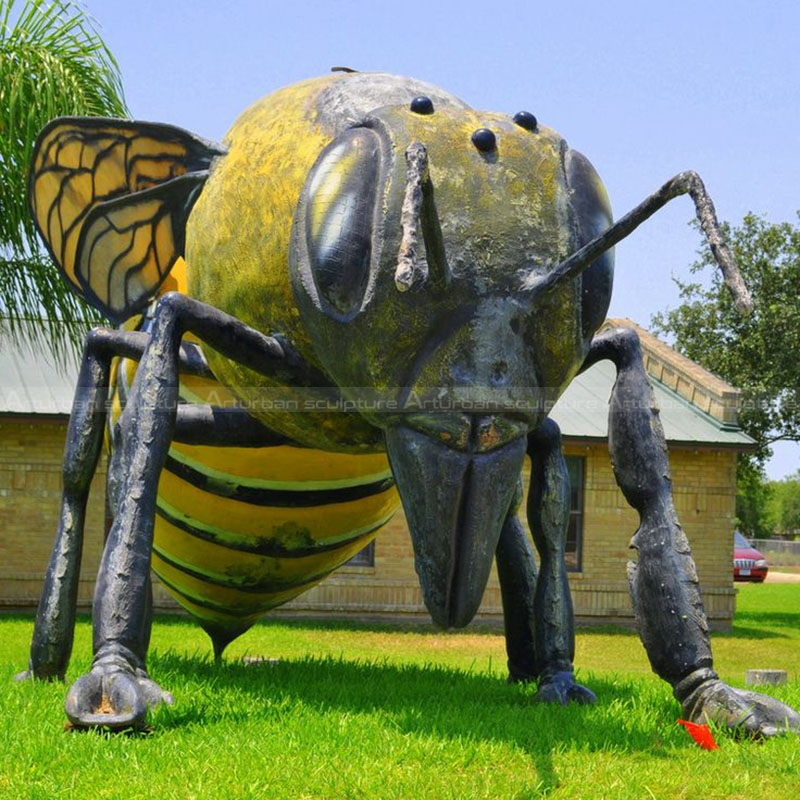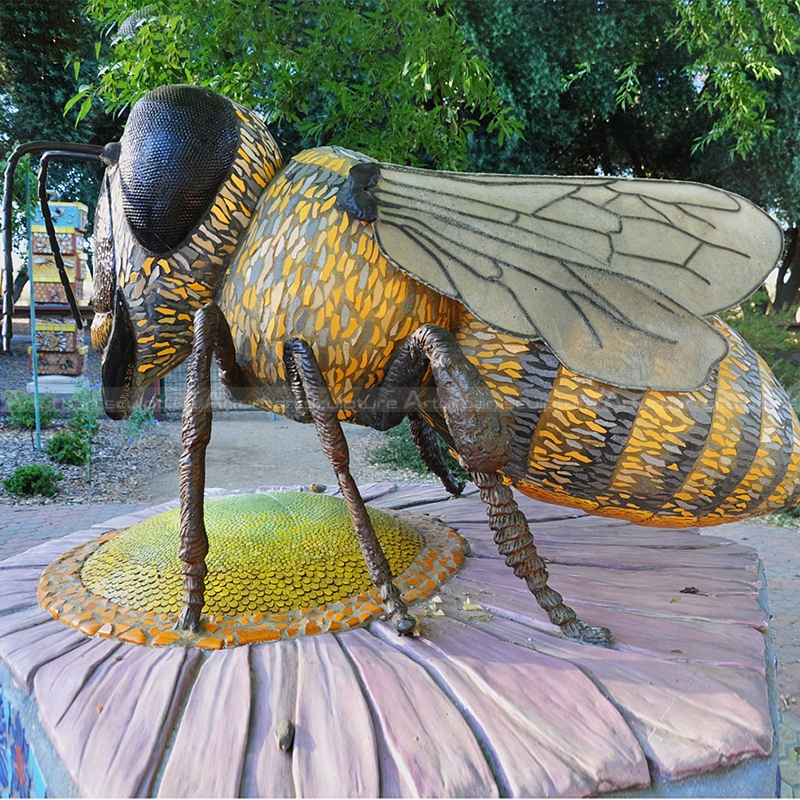 2. Production process
1. Showing the details drawing/ 3D mold for clients confirming.
2. Making clay mold/ foam mold according to drawing/ client's photos/ 3D mold.
3. Making fiberglass/resin sculptures
4. Polishing the surface.
5. Professional painting and take all different views pictures/ videos, show to clients.
6. Packing into wooden cases after clients satisfied with sculptures.
Send us your requirements now, we will reply to your email within 24 hours