1. Introduction of large garden hare statues
This large garden hare statues is eye-catching. It depicts the scene of a rabbit running, with its front legs touching the ground and its
back legs in the air, and its two long ears dancing lightly. It showcases the elegance and agility of rabbits, as well as the dynamic beauty
of their running.
Such sculptures play a role in highlighting vitality and adding interest in decoration. Placed in public or private gardens, it adds a touch of
playfulness and vitality to the environment, making it eye-catching and becoming a favorite photo spot and topic of discussion for people.
In terms of production advantages, bronze material endows the rabbit sculpture with long-lasting weather resistance and corrosion resistance,
making it suitable for outdoor display. The characteristics of bronze material also enable sculptures to finely depict the details of rabbits, including
muscle lines and hair textures, enhancing the aesthetic value of the artwork. In addition, the plasticity and castability of bronze materials also
provide sculptors with more creative possibilities. We can express the dynamic and vivid feeling of rabbits running through meticulous design
and casting techniques, making the sculpture more expressive and artistic.
In short, bronze Rabbit Figurines For Garden has become a beloved artwork due to its dynamic posture, cute appearance, and exquisite
craftsmanship. It can add vitality and fun to the environment in terms of decoration, while in terms of production advantages, bronze material
endows sculpture with durability and the ability to express details, making it a masterpiece that blends art and nature.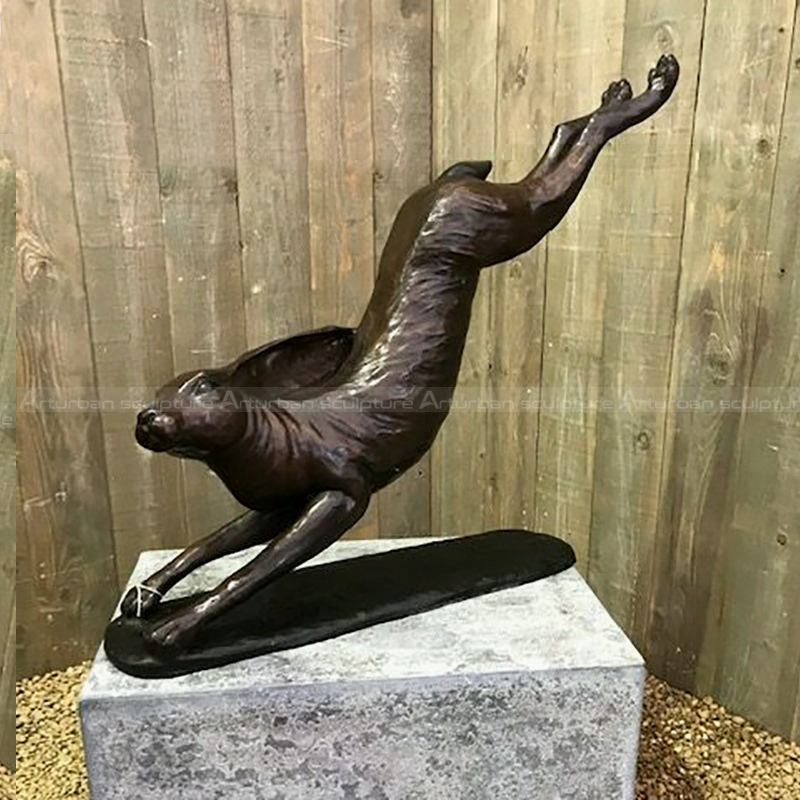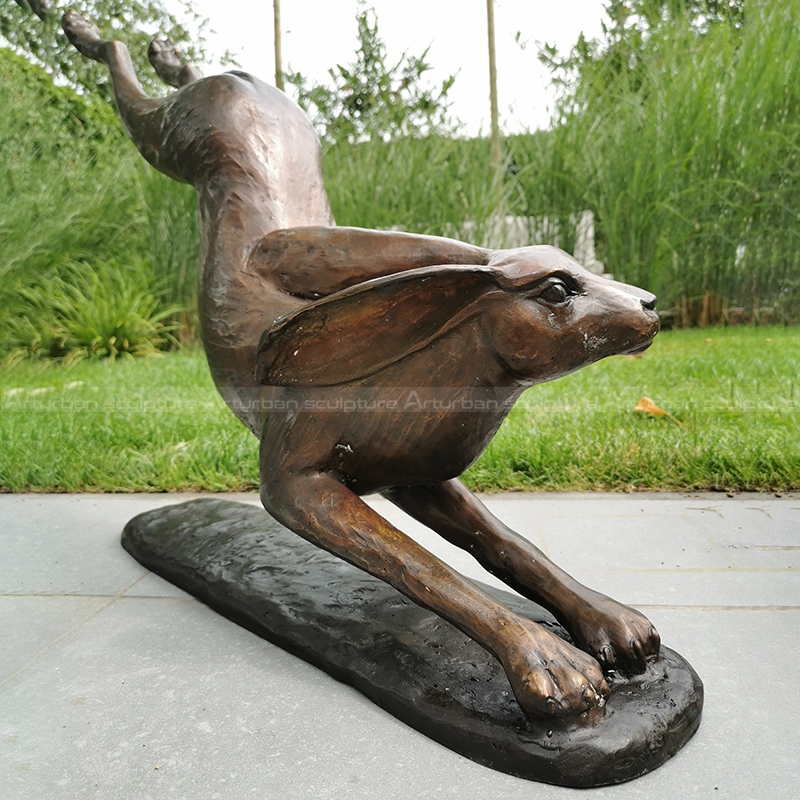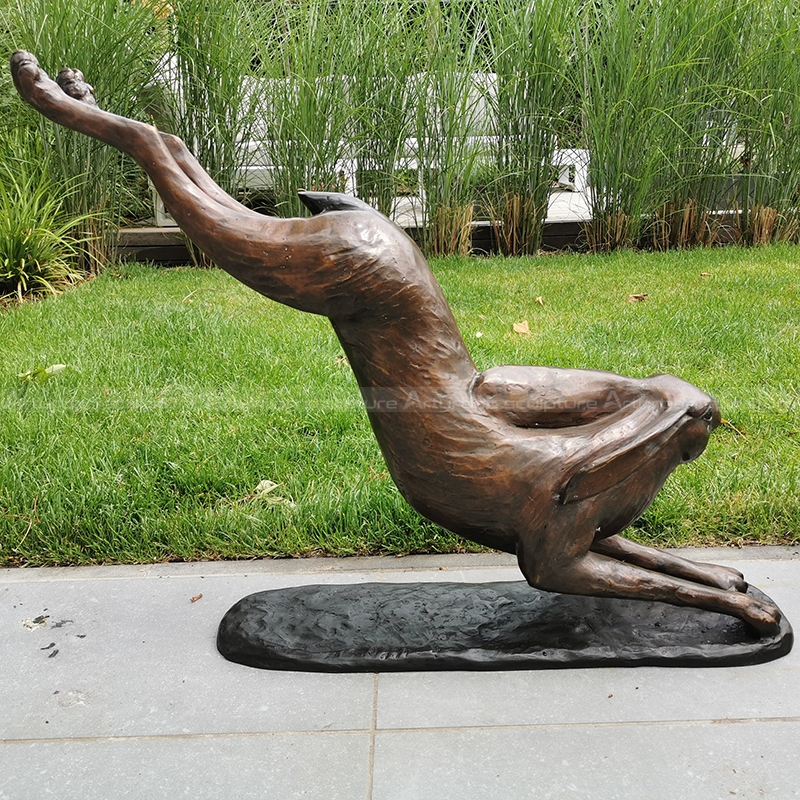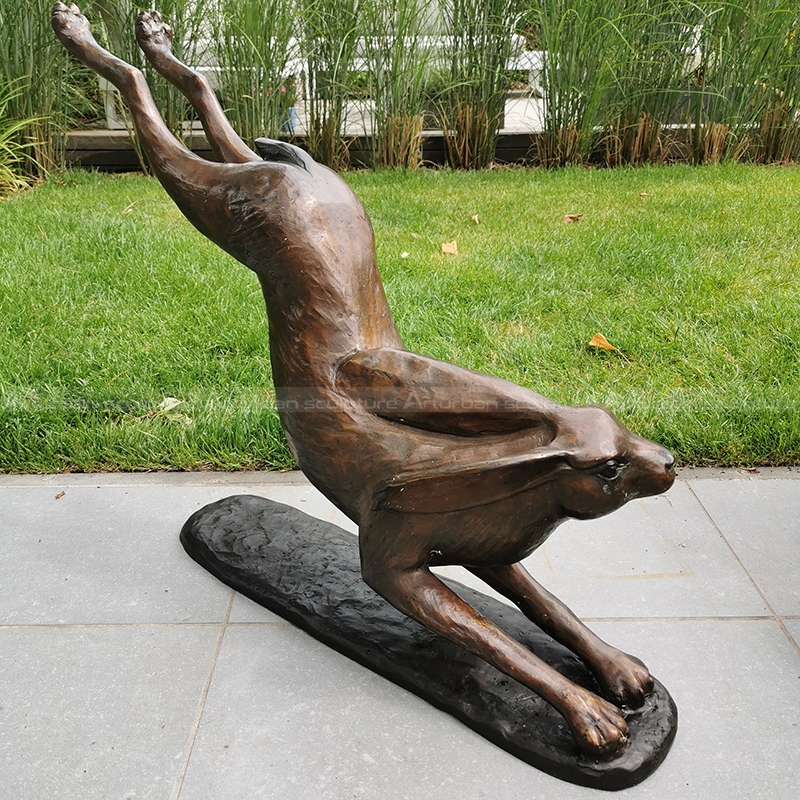 2. Production process
Step1 Design Communication:  You supply us with several photographs with dimensions.
Step 2 Project Consultation: Our team will make a production plan, according to your design, budget, delivery   time,  or any other service. Our final aim is to supply high quality and cost-saving   sculpture efficiently.
Step 3 Confirm Mold: We will make 1:1 clay or 3D mold,when finished clay mold,i will take photos for   your reference. The clay mold can modify any details till to your satisfaction.
Step 4 Carving and Polish: We will carving with natural marble according to clay mold. Then polished.
Step 5 Package: Strong wooden crate with waterproof and shockproof foam inside.
Send us your requirements now, we will reply to your email within 24 hours