1. Introduction of large outdoor bird statues
The large outdoor bird statues is an exquisite artwork. A giant bird, its head lowered, as if contemplating. Its big claws firmly
grasp a book, as if guarding the treasure of wisdom. The pointed beak of the giant bird appears sharp and powerful, as if emitting
a ray of wisdom. Its body is covered with delicate feathers, each showcasing the texture and luster of copper. The entire sculpture
is full of power and mystery, presenting exquisite craftsmanship and exquisite carving.
This Large Bird Sculpture can be placed in places such as public libraries, schools, or cultural and artistic centers, as decorative
elements that showcase the close connection between giant birds and books. It can also become a source of inspiration for people's
thinking and learning, encouraging them to pursue knowledge and wisdom. The decorative function of giant bird sculpture is not
only to beautify the environment, but also to convey the value and respect for knowledge, creating a space full of wisdom and inspiration
for people.
Giant bird sculpture has many production advantages. Bronze is a highly durable material with long-lasting aesthetic and antioxidant
properties. This enables the giant bird sculpture to withstand the test of time and natural environment, maintaining its artistic quality
for a long time. Secondly, bronze materials are easy to process and shape, allowing artists to create delicate and complex images of giant
birds. The texture and color of bronze also endow the sculpture with unique tactile and visual effects, making it an exquisite and long-lasting
artwork.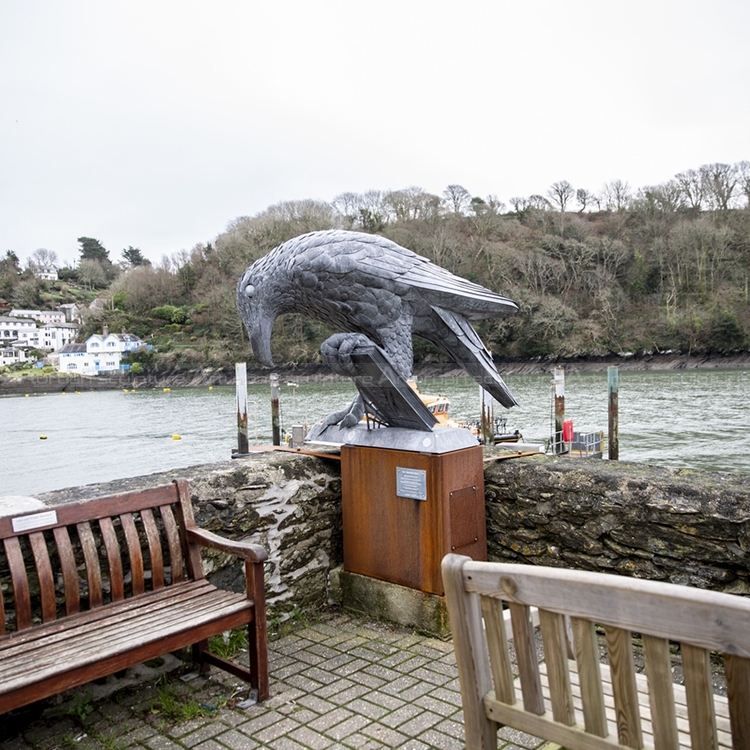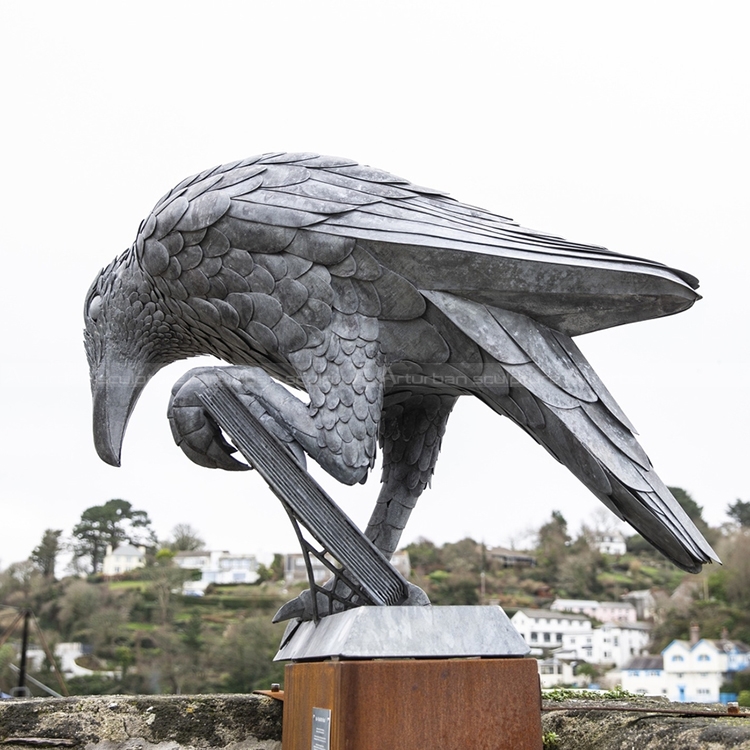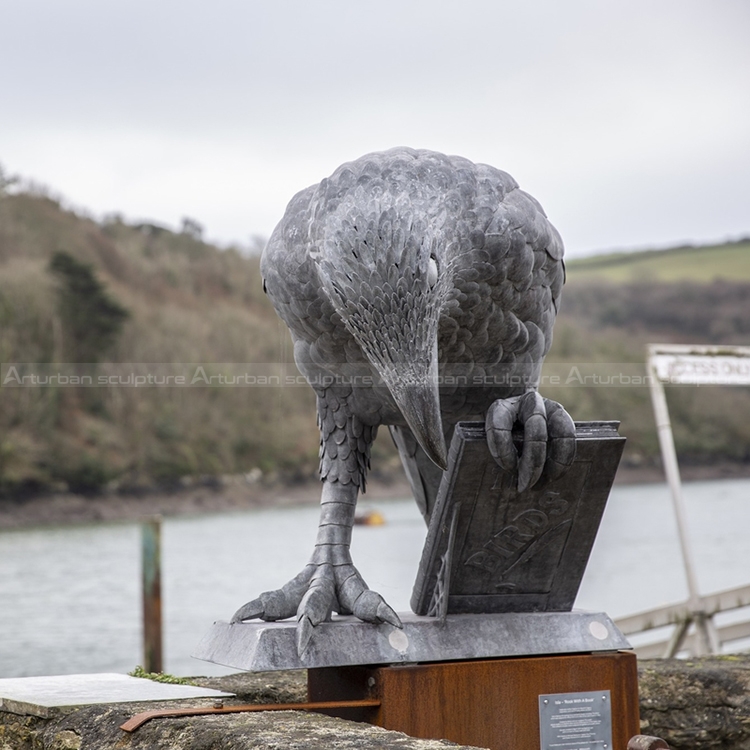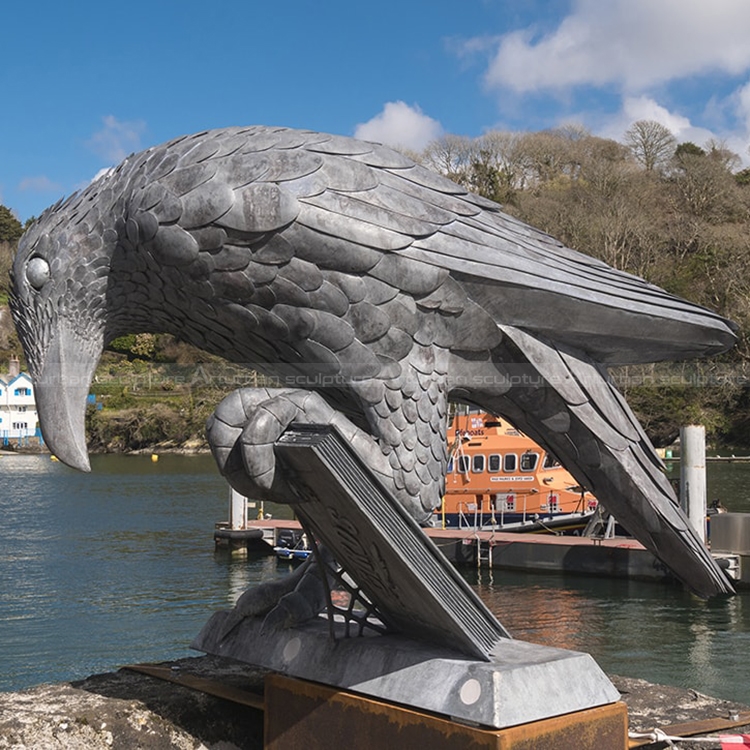 2. Production process
Step1 Design Communication:  You supply us with several photographs with dimensions.
Step 2 Project Consultation: Our team will make a production plan, according to your design, budget, delivery   time,  or any other service.
Our final aim is to supply high quality and cost-saving   sculpture efficiently.
Step 3 Confirm Mold: We will make 1:1 clay or 3D mold,when finished clay mold,i will take photos for   your reference. The clay mold can
modify any details till to your satisfaction.
Step 4 Carving and Polish: We will carving with natural marble according to clay mold. Then polished.
Step 5 Package: Strong wooden crate with waterproof and shockproof foam inside.
Send us your requirements now, we will reply to your email within 24 hours