1. Introduction of large bird sculpture
This is a bronze large bird sculpture. It presents a unique appearance. It is tall and stands on a long pillar, displaying dignity and
confidence. The birds in the sculpture have sharp and agile beaks open. It has an elegant posture, and the bronze material gives
the sculpture a unique luster and texture, making it more vivid and eye-catching. The exterior design of the Big Bird sculpture
highlights strength and agility, while showcasing the artist's creativity and admiration for natural creatures.
Bronze Bird Figurines are suitable for decoration in open spaces such as squares, parks, or gardens. It can become a highlight of the
landscape and add a touch of artistic color to the environment. The tall posture and elegant form of the large bird sculpture can
complement the natural environment, complement each other with green trees and flowers, creating a peaceful and beautiful scene.
It can also be placed in public buildings, museums, art exhibition halls and other places as public works of art, integrating with the
atmosphere of buildings, providing visual enjoyment and enlightenment for the audience. Whether indoors or outdoors, bronze bird
sculptures can become a highlight of space, attract people's attention, and bring an artistic atmosphere and cultural charm.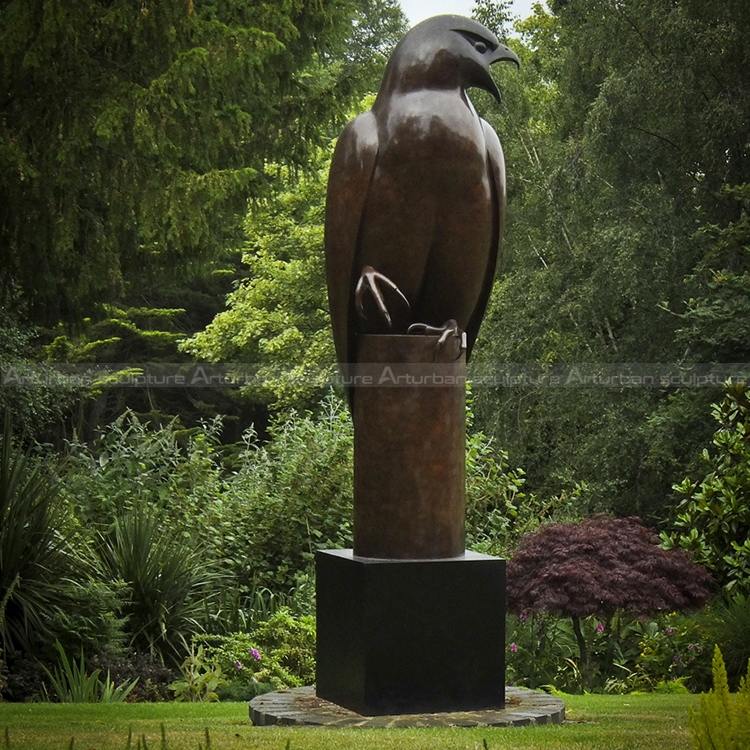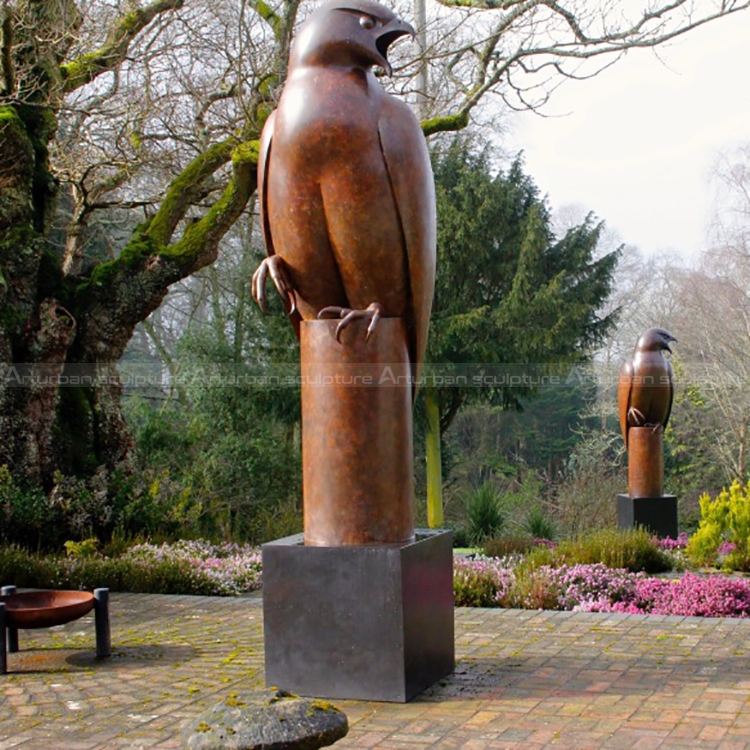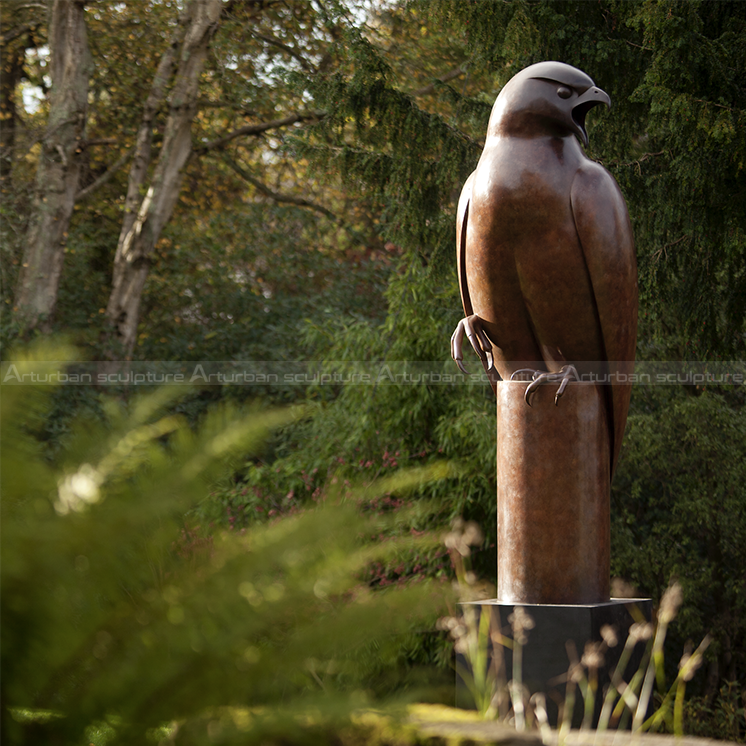 2. Production process
Step1 Design Communication:  You supply us with several photographs with dimensions.
Step 2 Project Consultation: Our team will make a production plan, according to your design, budget, delivery  time, or other service.
Our final aim is to supply high quality and cost-saving   sculpture efficiently.
Step 3 Confirm Mold: We will make 1:1 clay or 3D mold,when finished clay mold,i will take photos for   your reference. The clay mold can
modify any details till to your satisfaction.
Step 4 Carving and Polish: We will carving with natural marble according to clay mold. Then polished.
Step 5 Package: Strong wooden crate with waterproof and shockproof foam inside.
Send us your requirements now, we will reply to your email within 24 hours