1. Introduction of metal jellyfish sculpture
This is metal jellyfish sculpture. It consists of multiple curved stainless steel tentacles, each presenting a smooth curve and sparkling
metallic luster. The entire sculpture seemed to float in the water, dancing gracefully.
The decorative effect of this stainless steel jellyfish sculpture is very significant. It can add a modern and artistic atmosphere to the
square, attracting people's attention. Its unique shape and shiny metal surface emit dazzling light under sunlight, adding dynamism
and vitality to the entire environment.
In terms of production advantages, stainless steel material endows this sculpture with durability and corrosion resistance. The smooth
surface of stainless steel makes it easy to clean and maintain, and can maintain its appearance for a long time even in outdoor environments.
In addition, the production of sculptures requires meticulous craftsmanship and techniques to ensure the accuracy of the shape and
proportion of each antenna. This production advantage ensures the quality and stability of the sculpture, enabling it to withstand the test
of time and natural environment.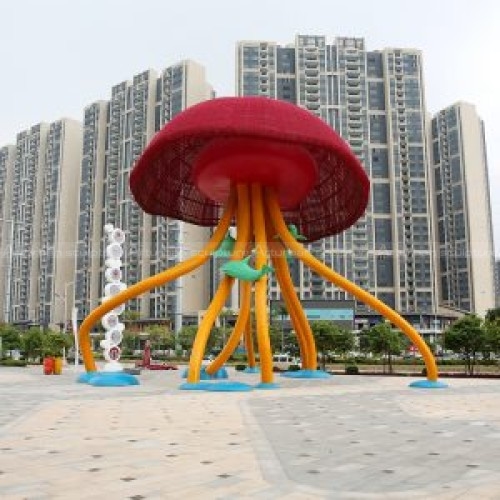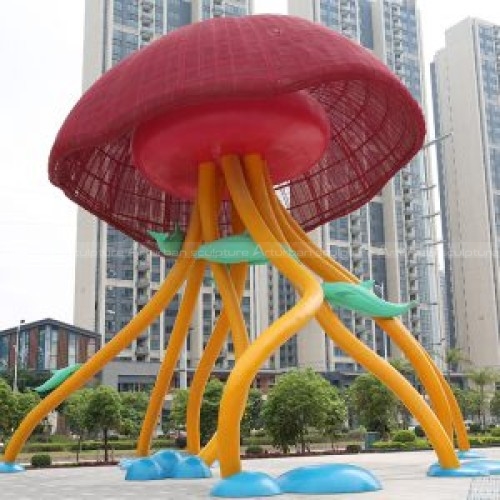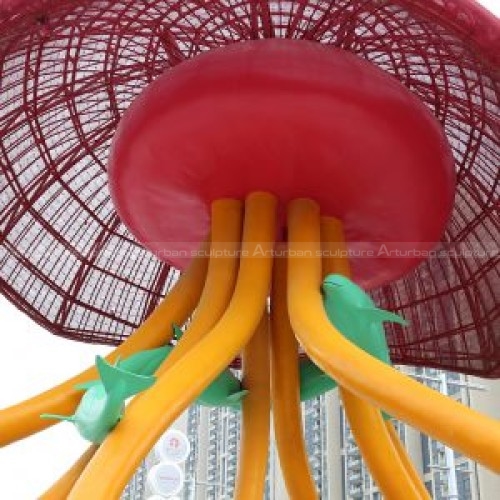 2. Production process
1. Showing the details drawing/ 3D mold for clients confirming.
2. Making clay mold/ foam mold according to drawing/ client's photos/ 3D mold.
3. Making fiberglass/resin sculptures
4. Polishing the surface.
5. Professional painting and take all different views pictures/ videos, show to clients.
6. Packing into wooden cases after clients satisfied with sculptures.
Send us your requirements now, we will reply to your email within 24 hours