1. Introduction of Outdoor Owl Sculpture
This is an Outdoor Owl Sculpture. The owl stood on a pedestal, its eyes wide open, revealing an alert and wise expression.
Its feathers are clearly visible, and each one is finely carved, giving people a sense of realism and tactile pleasure. The owl's
facial expression is vivid, and its eyes seem to be able to perceive everything through their deep gaze.
This Owl Sculpture for Garden has multiple decorative effects. Firstly, it can be placed as an artwork in public spaces or private
collections, adding elegance and charm to the environment. Secondly, the owl is seen as a symbol of wisdom and insight in many
cultures, so this sculpture can also serve as a symbolic decoration to showcase the owner's wisdom and taste.
The advantage of making bronze owl sculptures lies in the durability and plasticity of the bronze material. Bronze has high corrosion
resistance and can withstand the tests of time and natural environment, maintaining its beauty and texture for a long time. At the
same time, bronze is easy to process and shape, allowing sculptors to flexibly express the characteristics and personality of owls.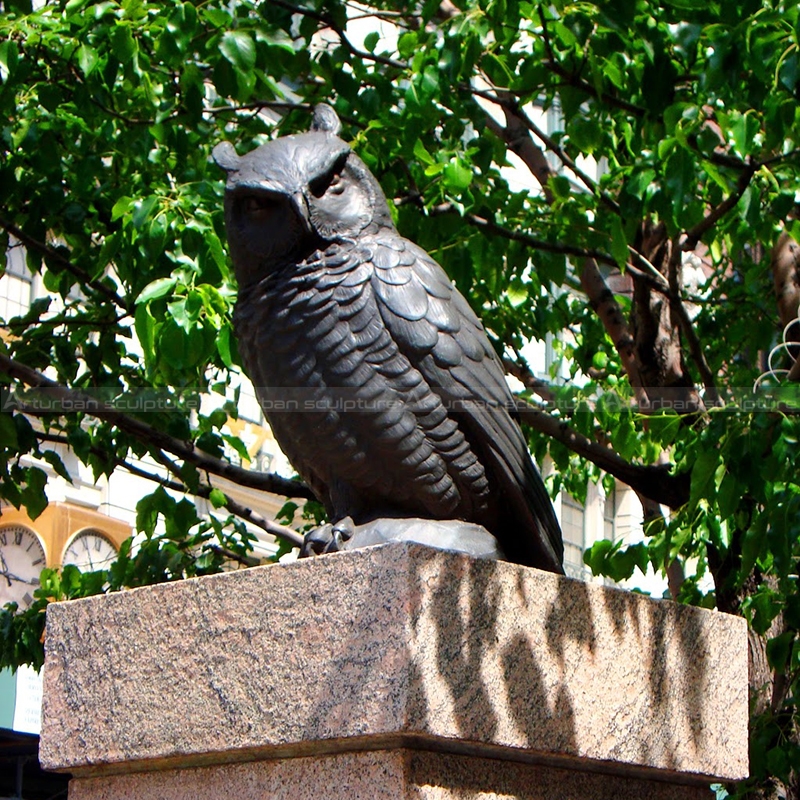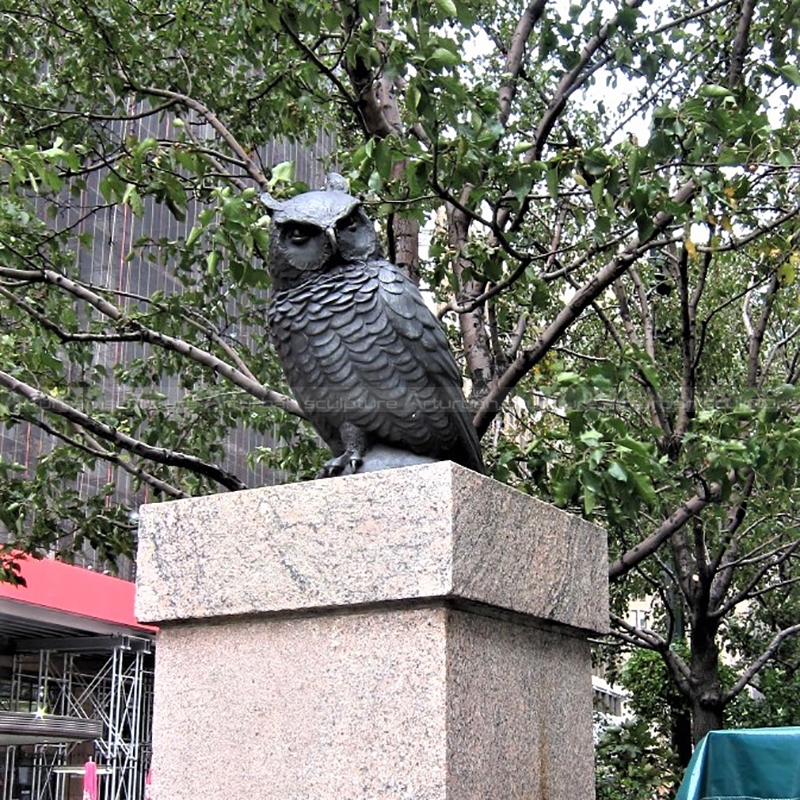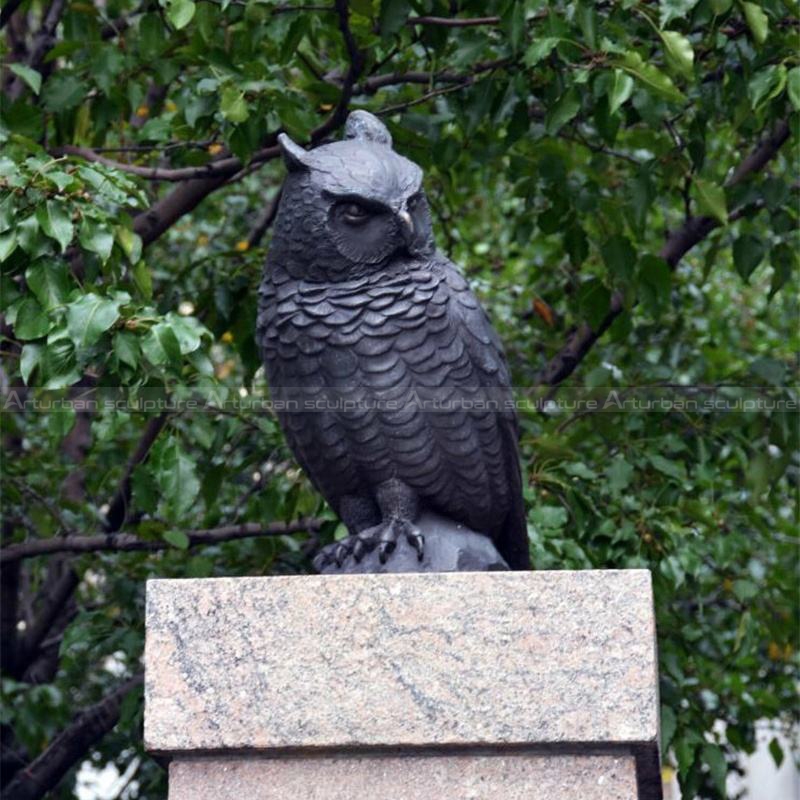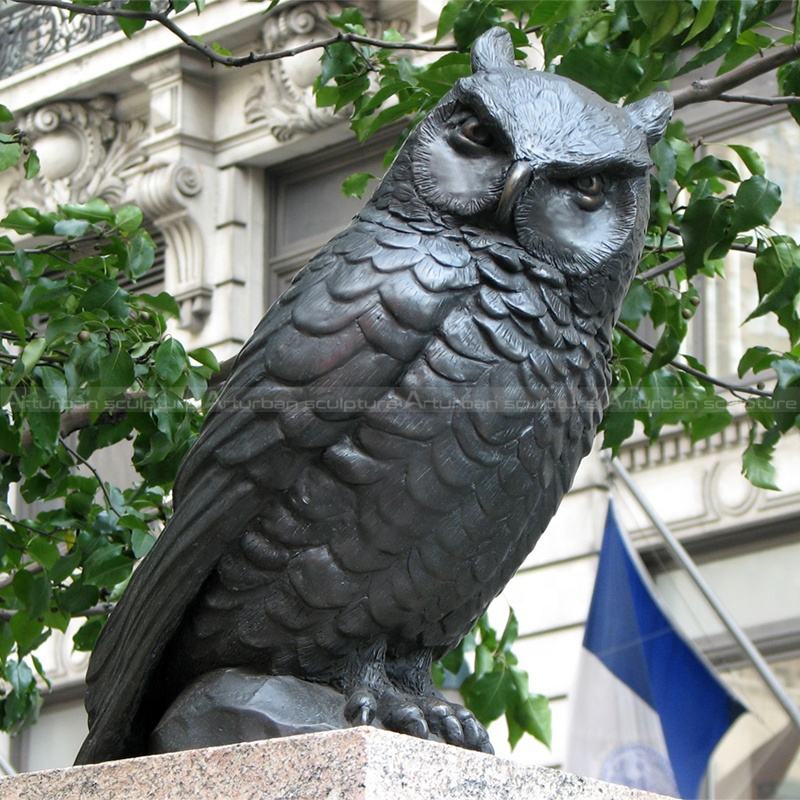 2. Production process of Outdoor Owl Sculpture
Step1 Design Communication:  You supply us with several photographs with dimensions.
Step 2 Project Consultation: Our team will make a production plan, according to your design, budget, delivery   time,  or any other service. Our final aim is to supply high quality and cost-saving   sculpture efficiently.
Step 3 Confirm Mold: We will make 1:1 clay or 3D mold,when finished clay mold,i will take photos for   your reference. The clay mold can modify any details till to your satisfaction.
Step 4 Carving and Polish: We will carving with natural marble according to clay mold. Then polished.
Step 5 Package: Strong wooden crate with waterproof and shockproof foam inside.
Send us your requirements now, we will reply to your email within 24 hours