1. Introduction of peace dove sculpture
The peace dove sculpture is an exquisite artwork with a very vivid shape. The sculpture is themed around pigeons and conveys hope for peace. Pigeons are widely regarded as symbols of peace, representing tranquility, harmony, and friendship. The dove in the sculpture is designed by the artist to symbolize strength and courage, while the wings of the dove turn into open hands, symbolizing friendship and unity. This unique design makes the sculpture more layered and profound, making it eye-catching.
The bronze Outdoor Dove Statues conveys people's desire and pursuit of peace through its symbolic image. It reminds people to cherish peace, oppose war and violence, and calls on people to unite and work together to create a peaceful world. This type of sculpture is often placed in public places or monuments to arouse people's thinking and attention towards peace, and to stimulate the goodness and friendship of society.
Bronze has various advantages as a sculpture material. Firstly, its weather resistance and corrosion resistance enable sculptures to maintain aesthetics and quality both indoors and outdoors for a long time. Secondly, the texture and glossiness of bronze material give the sculpture a sense of elegance and grandeur. In addition, the plasticity of bronze allows artists to flexibly create various forms and details, adding unique artistic value to sculpture.
In summary, bronze pigeon sculpture has become a work of symbolic significance and artistic value through its appearance, conveyed meaning, and production advantages. It takes pigeons as its theme, symbolizing peace and unity, and through its unique design and bronze material characteristics, it brings people the enjoyment and contemplation of beauty. Whether as an artwork or decorative element, bronze pigeon sculptures can attract people's attention and stimulate their thinking about peace.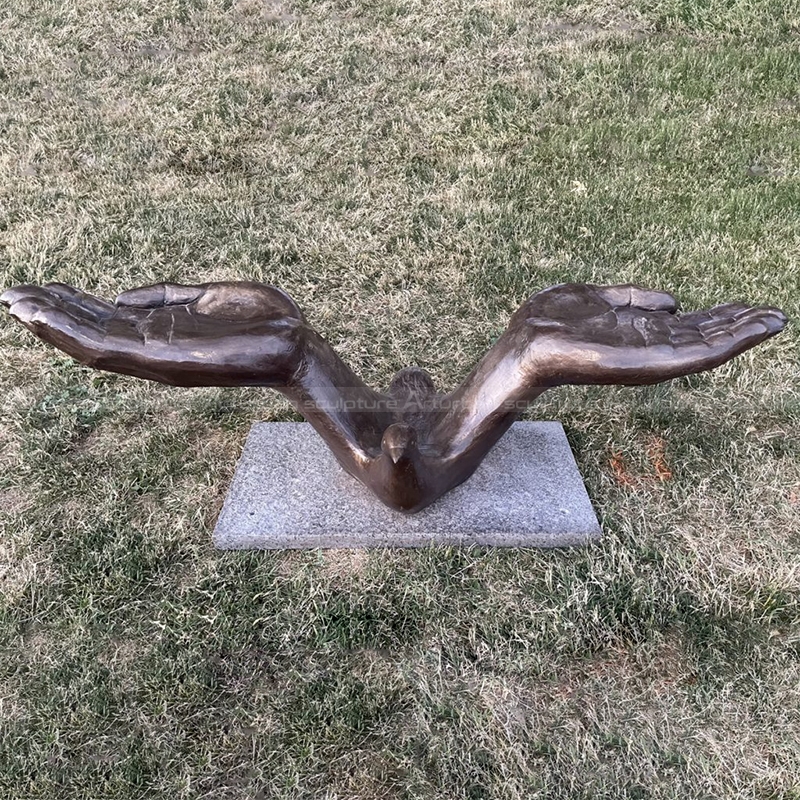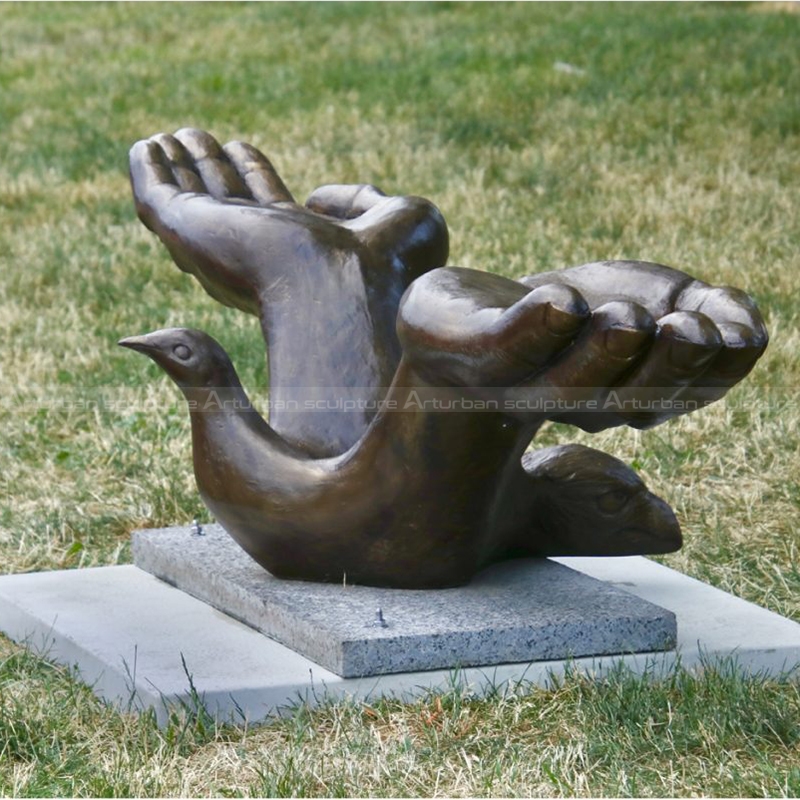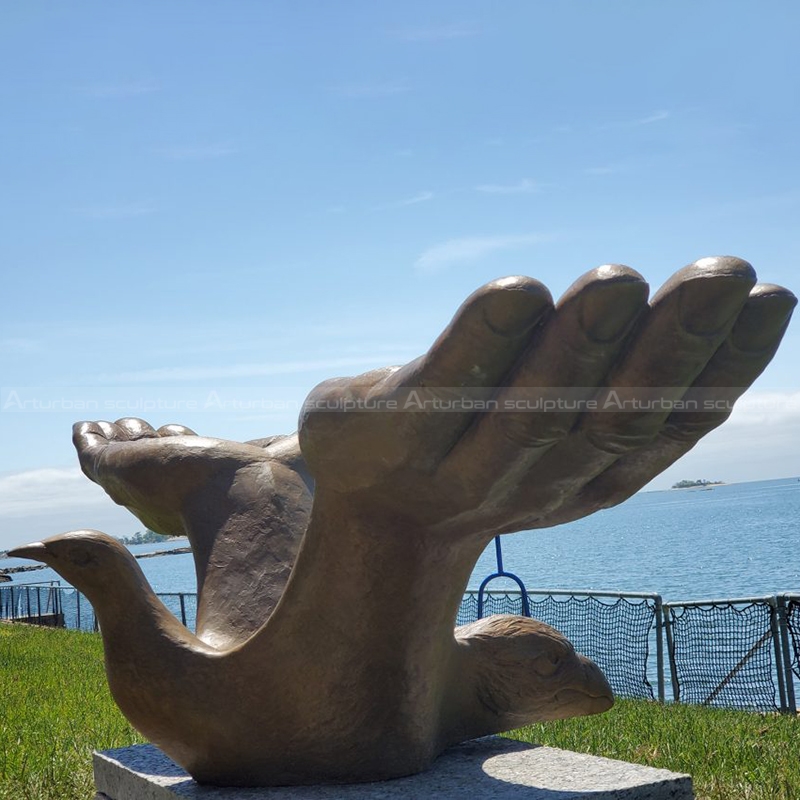 2. Production process
Step1 Design Communication:  You supply us with several photographs with dimensions.
Step 2 Project Consultation: Our team will make a production plan, according to your design, budget, delivery   time,  or any other service. Our final aim is to supply high quality and cost-saving   sculpture efficiently.
Step 3 Confirm Mold: We will make 1:1 clay or 3D mold,when finished clay mold,i will take photos for   your reference. The clay mold can modify any details till to your satisfaction.
Step 4 Carving and Polish: We will carving with natural marble according to clay mold. Then polished.
Step 5 Package: Strong wooden crate with waterproof and shockproof foam inside.
Send us your requirements now, we will reply to your email within 24 hours