1. Introduction of outdoor dove statues
This outdoor dove statues has a beautiful form. It is made of smooth stainless steel material, emitting a bright metallic luster. The overall design is simple and modern, with smooth and precise lines, giving a fashionable and dynamic impression. The posture of the pigeon is free and elegant, and the mirror design allows the sculpture to reflect the surrounding environment, integrating it with the surrounding landscape, creating a charming visual effect.
This type of pigeon sculpture has a significant decorative effect. It can become the focal point of indoor and outdoor spaces, adding a sense of modernity and artistic atmosphere to the environment. Its unique geometric shape and mirror design enable the sculpture to present different effects at different angles and under different lighting conditions, creating stunning visual effects. It can be used in public places, gardens, courtyards, and other places to attract people's attention and give the space vitality and beauty.
In short, stainless steel pigeon sculpture has become an unforgettable artwork due to its unique appearance, decorative effect, and production advantages. It showcases a sense of modernity and artistic beauty through geometric mirror design and the use of stainless steel materials, becoming a highlight of space decoration. At the same time, its production advantages make the sculpture durable, easy to process, and maintain, which can be displayed for a long time and give the space a beautiful and artistic atmosphere.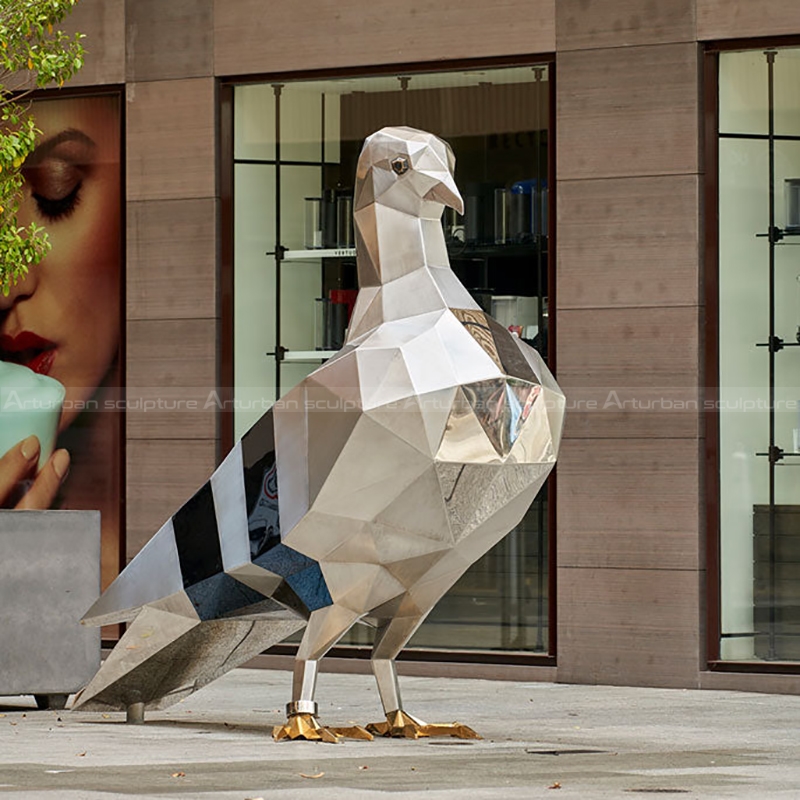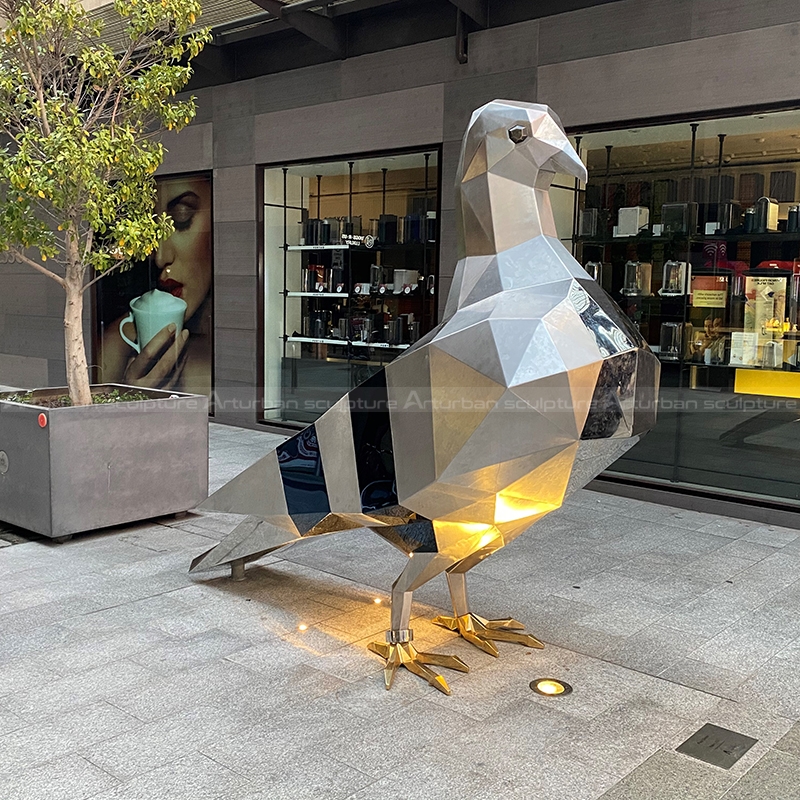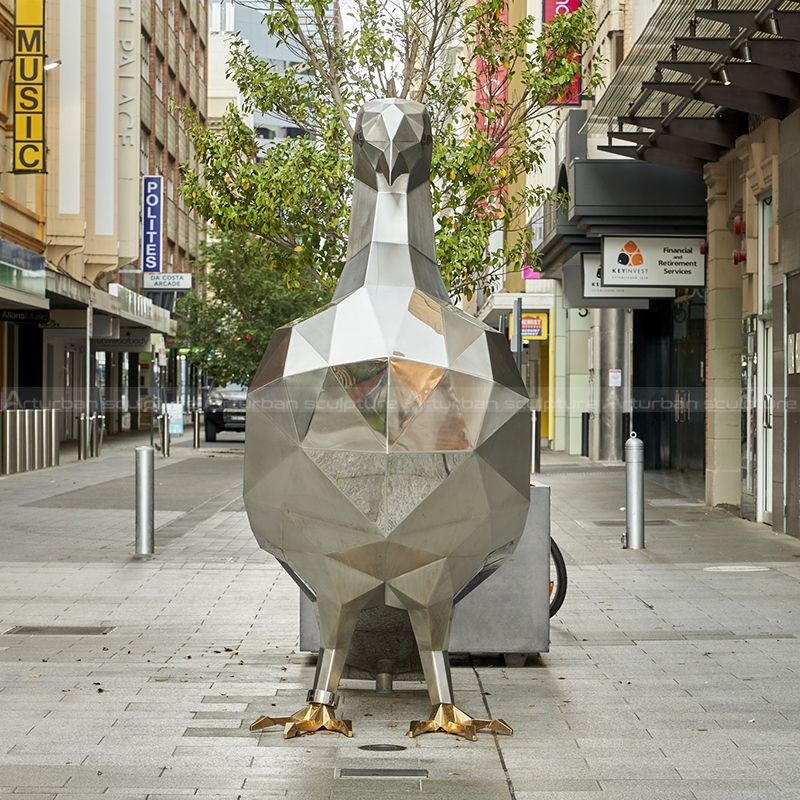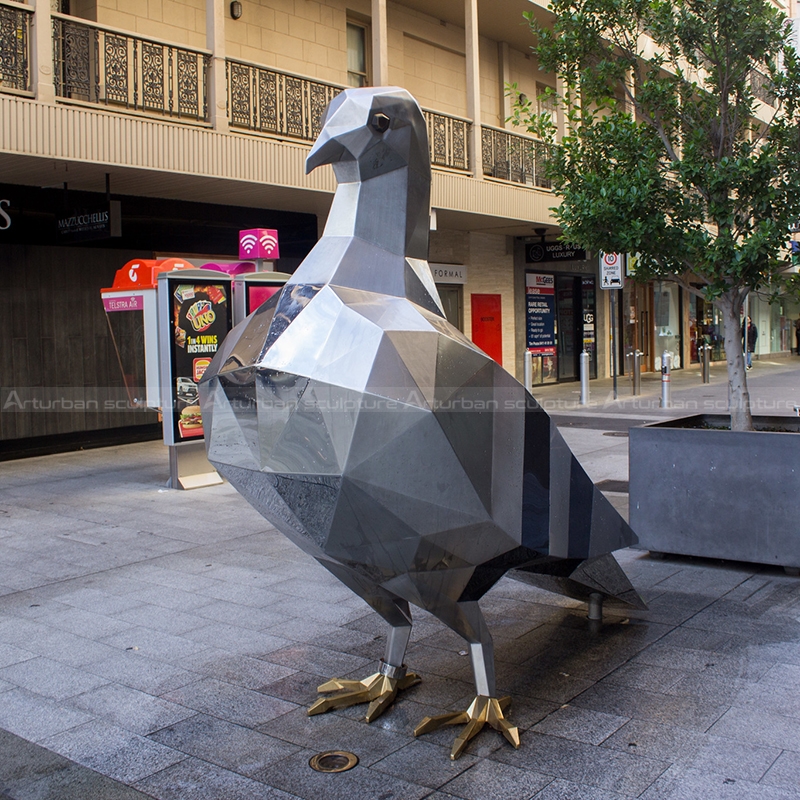 2. Production process
1. Showing the details drawing/ 3D mold for clients confirming.
2. Making clay mold/ foam mold according to drawing/ client's photos/ 3D mold.
3. Making fiberglass/resin sculptures
4. Polishing the surface.
5. Professional painting and take all different views pictures/ videos, show to clients.
6. Packing into wooden cases after clients satisfied with sculptures.
Send us your requirements now, we will reply to your email within 24 hours