1. Introduction of rooster garden sculpture
This is a rooster garden sculpture. A large rooster with its head tilted, every detail of its body has been made very exquisitely.
This big rooster has a very large comb, a pointed mouth, and sharp claws, which are very shocking. The feathers of the entire
sculpture look very realistic, as if they can fly high at any time.
Bronze rooster sculptures are suitable for placement as decorations in many places. They can be placed in indoor and outdoor
gardens, terraces, porches, courtyards, and other places. In families, they can be placed as decorations in living rooms, dining
rooms, bedrooms, and other rooms, increasing the fun and interest of life. In commercial venues such as hotels, restaurants,
shopping malls, parks, etc., large rooster sculptures can be used as decorations to attract customers' attention, enhance the spatial
atmosphere and commercial image. The bronze rooster sculpture is a classic decoration with wide applicability and multiple uses.
The advantage of making a bronze rooster sculpture lies in its material and durability. Bronze has high strength and toughness,
is not prone to corrosion and deformation, and can withstand the test of time. At the same time, bronze has very high appreciation
value and is an excellent material for artwork production. The use of bronze materials can enhance the eternal value and charm
of the rooster sculpture, making it a permanent collectible.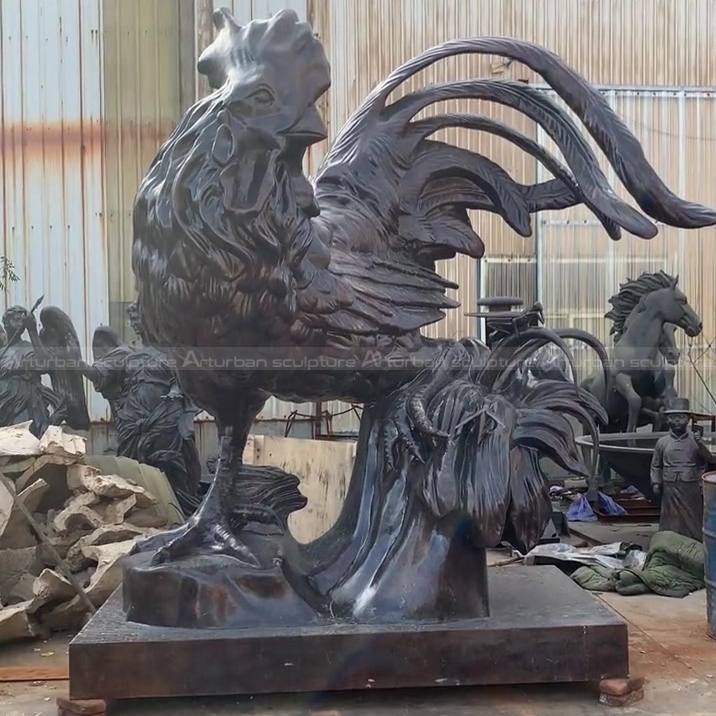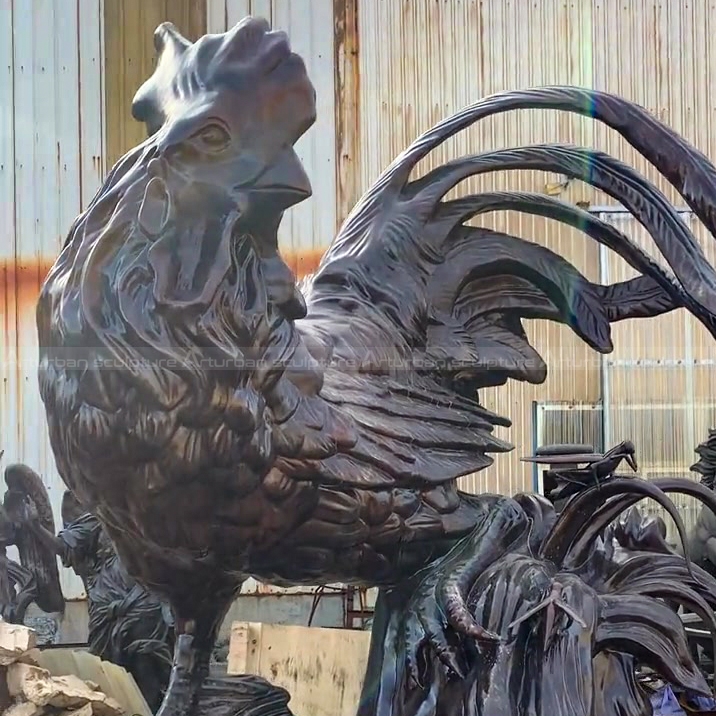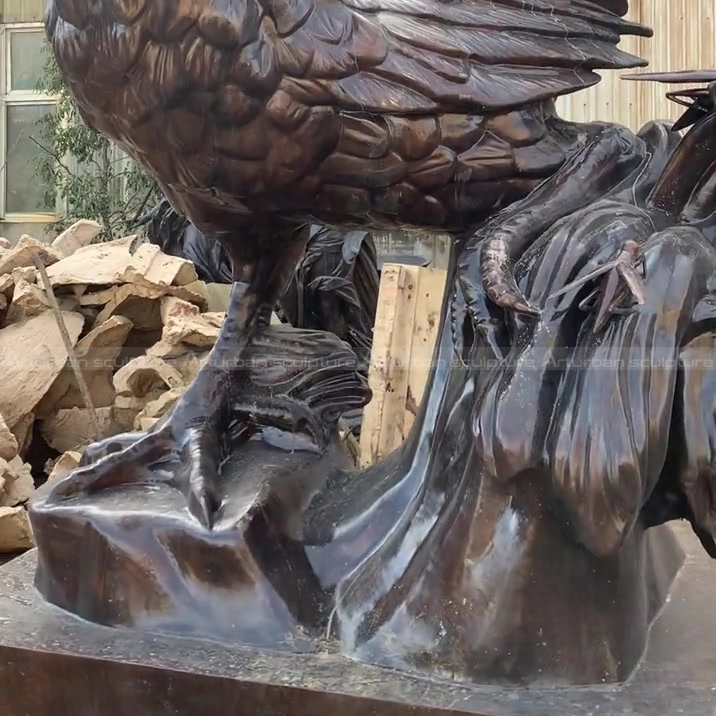 2. Production process of rooster garden sculpture
Step1 Design Communication:  You supply us with several photographs with dimensions.
Step 2 Project Consultation: Our team will make a production plan, according to your design, budget, delivery   time,  or any other service.
Our final aim is to supply high quality and cost-saving   sculpture efficiently.
Step 3 Confirm Mold: We will make 1:1 clay or 3D mold,when finished clay mold,i will take photos for   your reference. The clay mold can
modify any details till to your satisfaction.
Step 4 Carving and Polish: We will carving with natural marble according to clay mold. Then polished.
Step 5 Package: Strong wooden crate with waterproof and shockproof foam inside.
Send us your requirements now, we will reply to your email within 24 hours