1. Introduction of silver swan statue
This silver swan statue has a beautiful and lifelike form. It is made of stainless steel material, with a realistic image, plump feathers, and wings
spread out. The entire statue has a beautiful and vivid posture, showcasing the graceful form and temperament of a swan. Its smooth surface
and non rusting properties make this statue more durable and suitable for long-term decoration in indoor or outdoor environments. Such
stainless steel swan statues can not only serve as decorations for public places such as art galleries and parks, but also as decorations for private
places such as homes and offices, creating an elegant and noble atmosphere.
The Outdoor Swan Statue has many manufacturing advantages. Firstly, stainless steel is a very durable and corrosion-resistant material that can
maintain good condition for long periods of time in both indoor and outdoor environments. Secondly, stainless steel can easily be molded into
various shapes and shapes, making it very suitable for sculpture production. In addition, the luster and reflective properties of stainless steel
materials can enhance the visual effect of the statue, making it more eye-catching. Finally, the plasticity of stainless steel materials allows producers
to easily customize designs to meet the needs and preferences of different customers.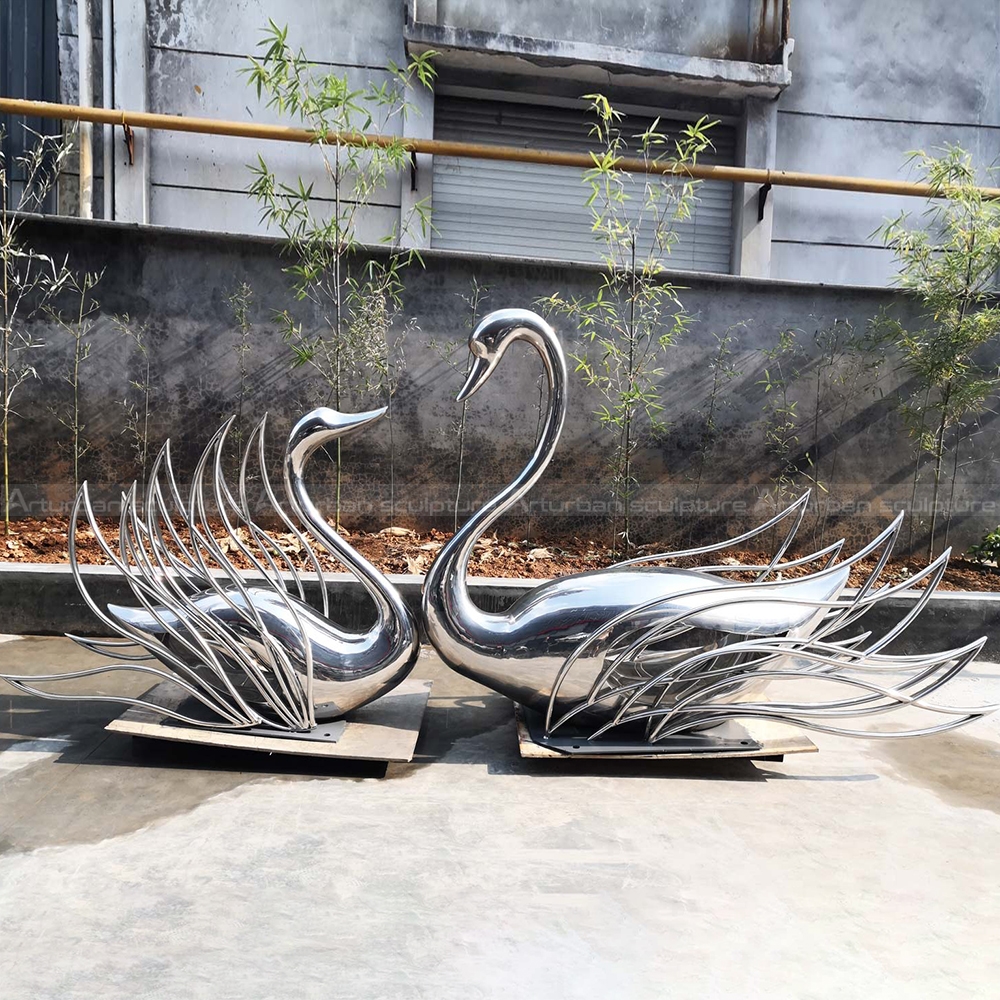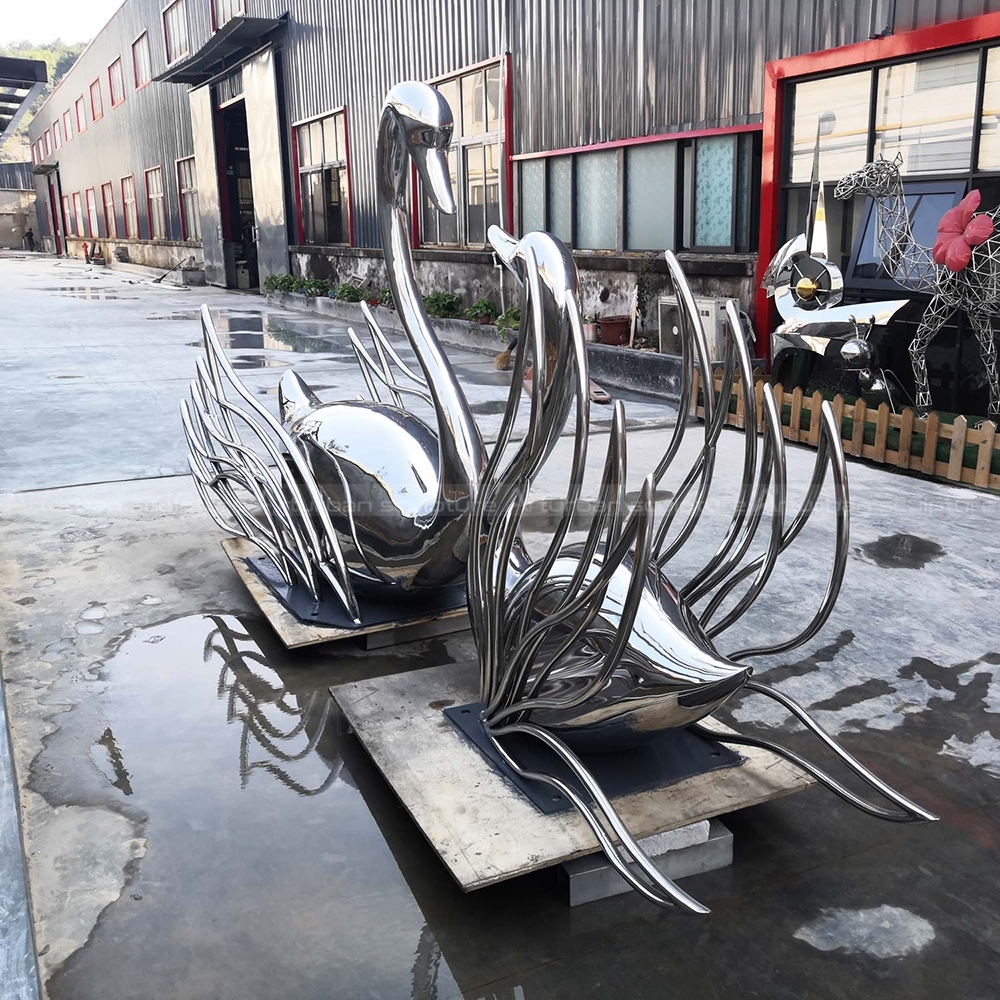 2. Production process
1. Showing the details drawing/ 3D mold for clients confirming.
2. Making clay mold/ foam mold according to drawing/ client's photos/ 3D mold.
3. Making fiberglass/resin sculptures
4. Polishing the surface.
5. Professional painting and take all different views pictures/ videos, show to clients.
6. Packing into wooden cases after clients satisfied with sculptures.
Send us your requirements now, we will reply to your email within 24 hours